Last weekend I found my way over the summit of my 214th and final Wainwright. Over the last few days I've lain in bed at night and thought about all those hills before drifting off in to a deep sleep. I guess that's where you start to realise that what you had there was absolutely an obsession and not just a hobby. Sat on top of the last one, High Hartsopp Dodd, looking across the Lake District was a good feeling, but also a sad one. That being said there are of course, many more mountains to be climbed. Perhaps beecause the Lakes is such a small area and you can see most of it from the higher summits, that feeling of completeness is easier to find here.
In no particular order, here are some of my favourite pictures with small anecdotes listed underneath. I hope that it at least conveys even a tiny part of why this area is so special.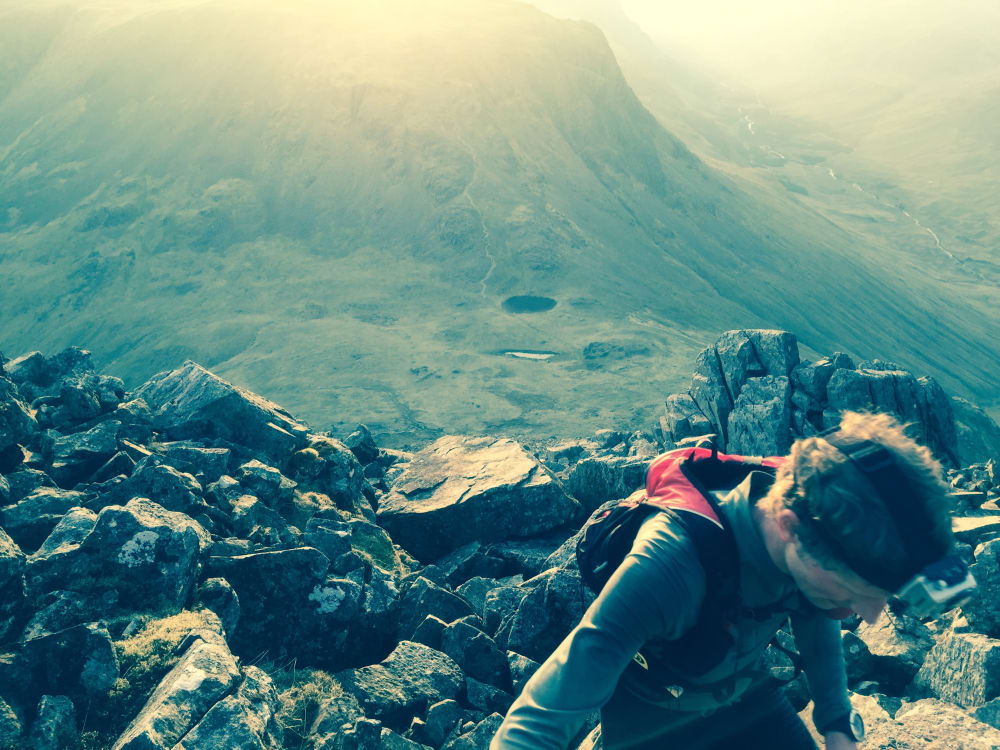 Great Gable often looks unclimbable from Kirk Fell but up the jumble of boulders on the western flank, one can look back on the Eastern side of Kirk Fell with pleasure at having found a way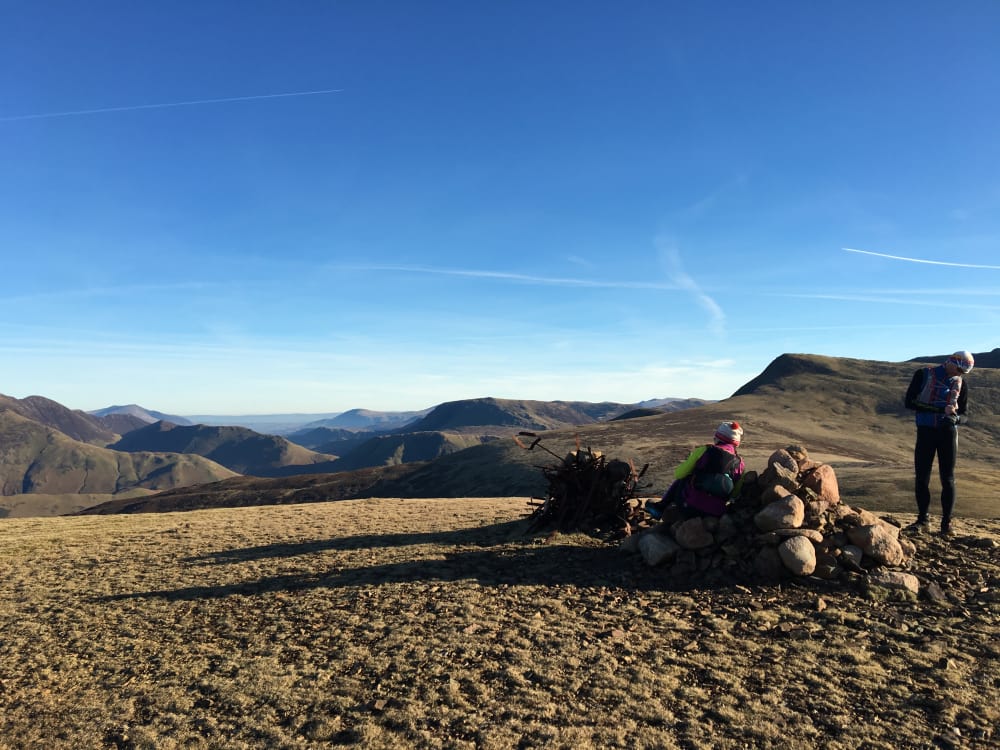 Piles of metal are a unique feature of some tops. Walkers collect left over fence posts and rails and ammass them. This pile adjacent to the cairn on Great Borne is a great example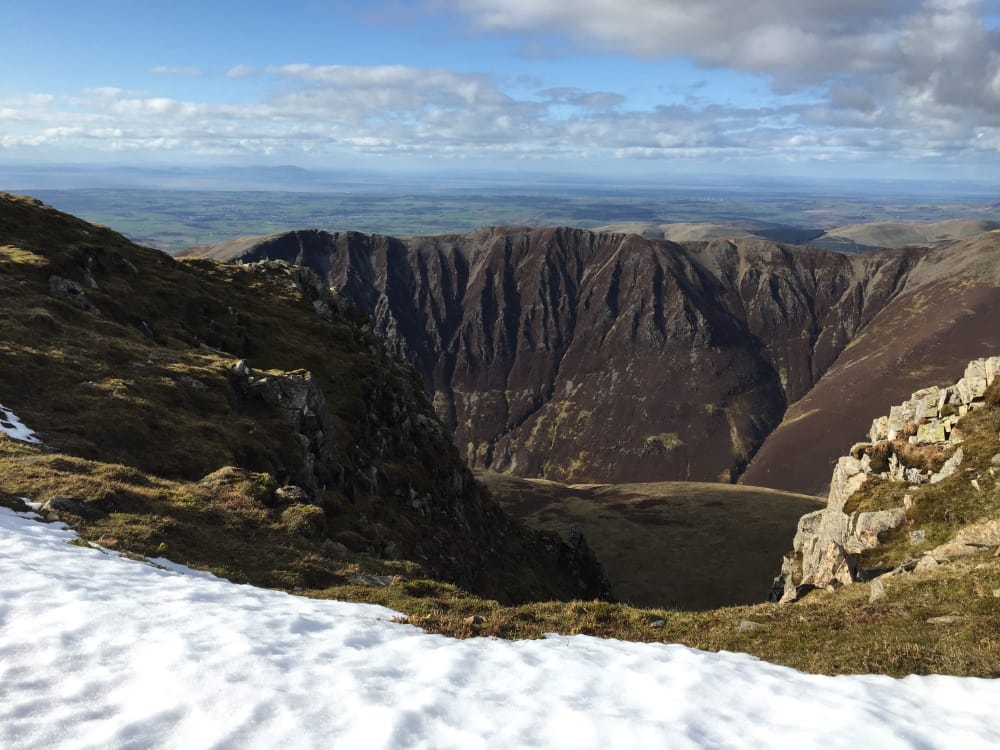 Whiteside is a wonderful Ridge, as seen here from the summit of Grassmoor, the king of the North Western Fells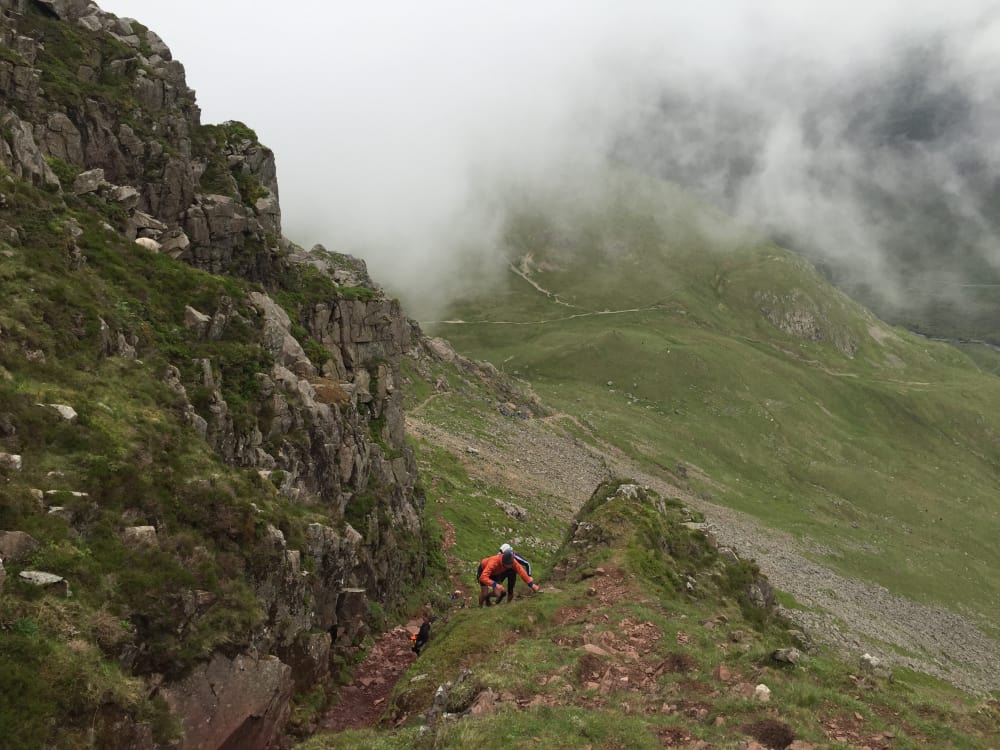 Red Gully on Kirk Fell, one of the last major challenges facing Bob Graham hopefuls. The cloud boiling around Jim Turner here as he goes on to a 19:59 finish in 2015. The best moment of the day came as we found the grassy 'Borrowdale line' off of the summit of Great Gable running an exact compass bearing in heavy clag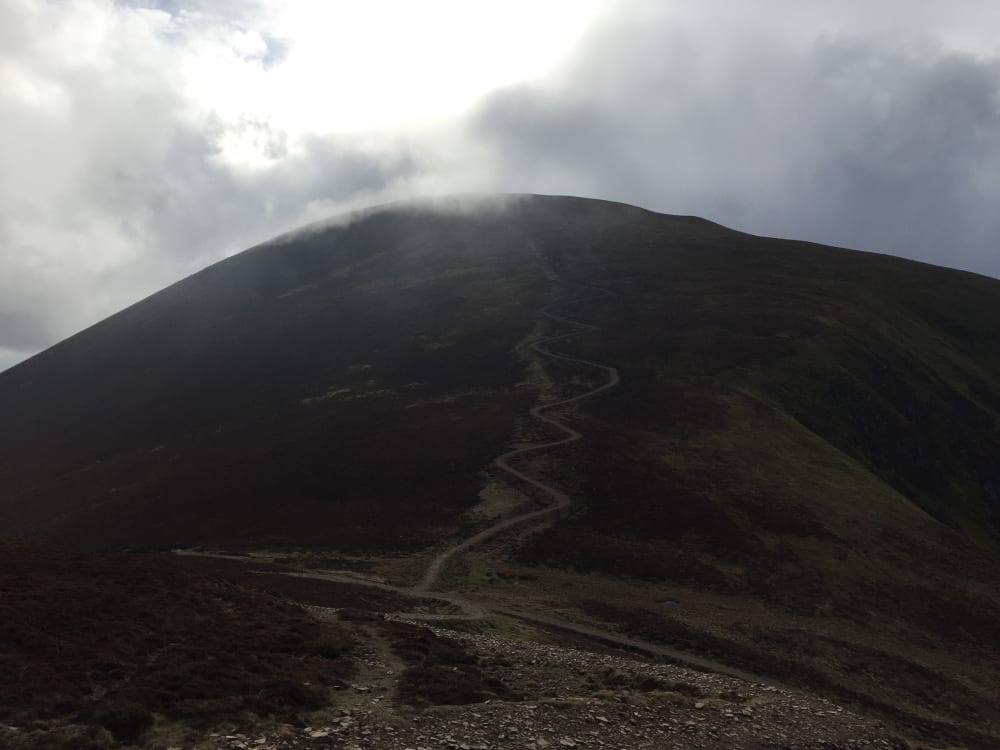 The Path from Sail Pass taken from Scar Crags, towards Sail Summit in Mid-April. This is a truly exceptional area of the North Western Fells.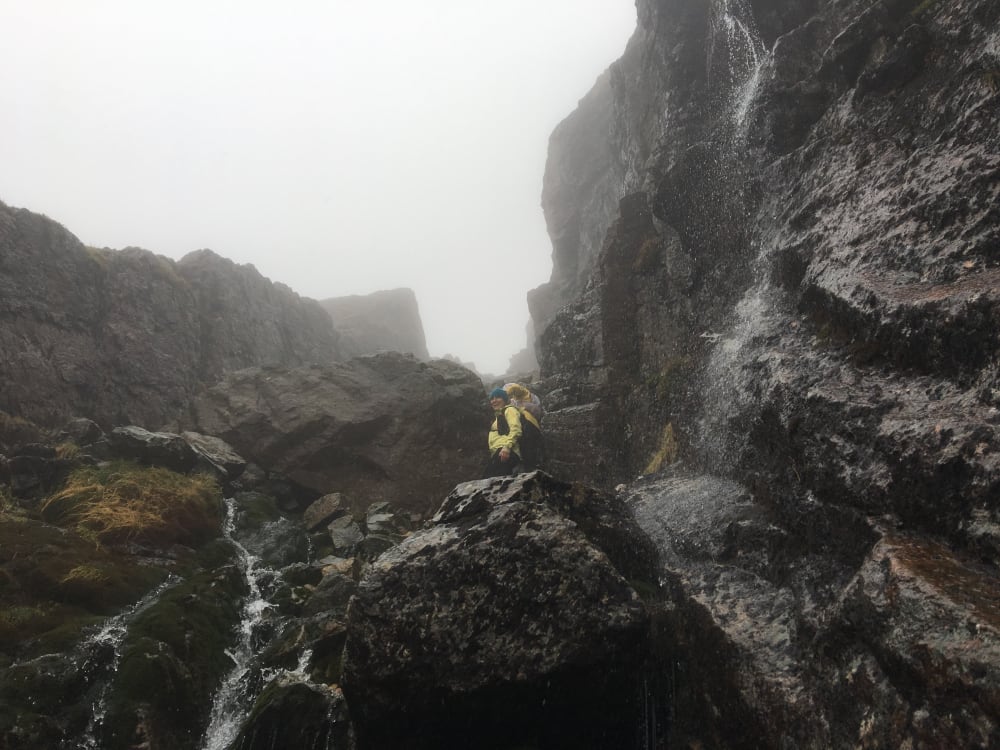 There is no 'easy' way from Scafell Pike to Scafell, the two highest peaks in England. On the BG, runners have to choose between a number of routes. This picture is taken from the Gill scramble up to Foxes Tarn - perhaps not the easiest way up in March but the safest option. On a wet day there's no way to emerge from the gully anything but soaked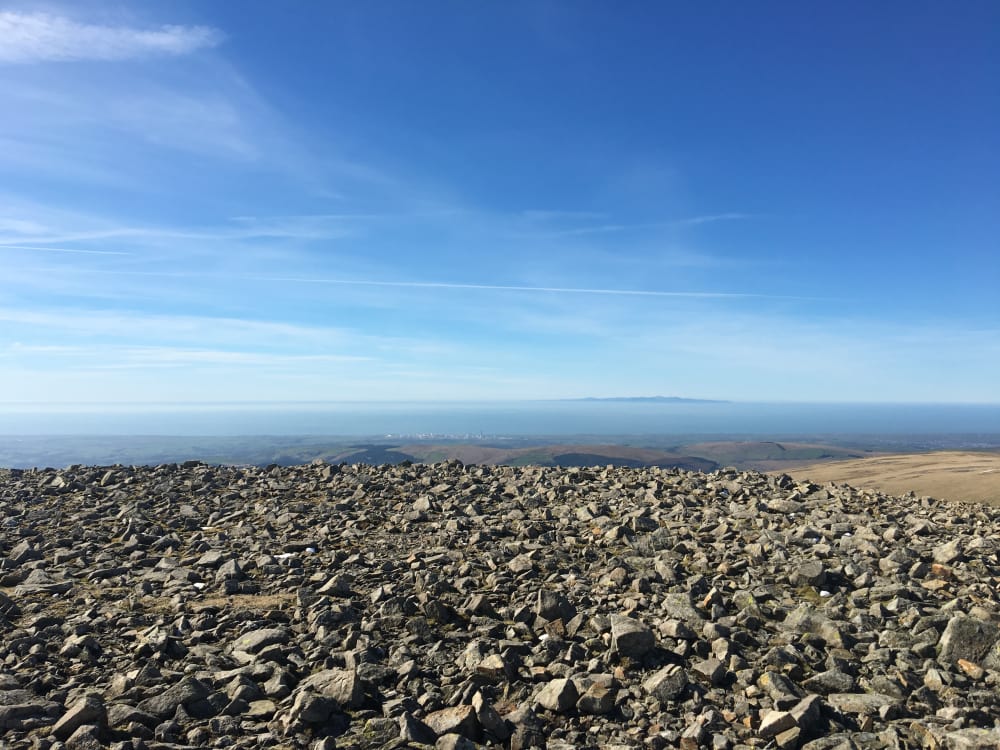 The Western Fells are a totally different entity to those east of Scafell Pike. Overlooking the Cumbrian coast and as seen here from the summit of Caw, the Isle of Man (top right of picture), views on clear days are breath taking but a walker can get caught out very quickly as sea mist often rolls in to envelope the tops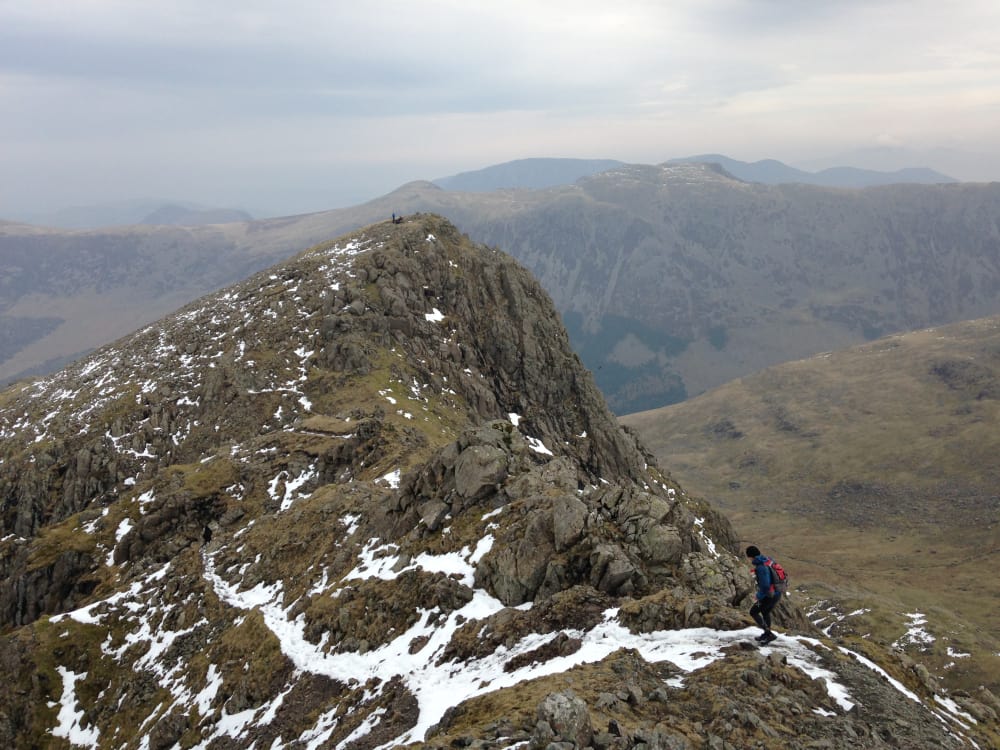 The ridge out to Steeple is just spectacular and can be quite Alpine when covered with ice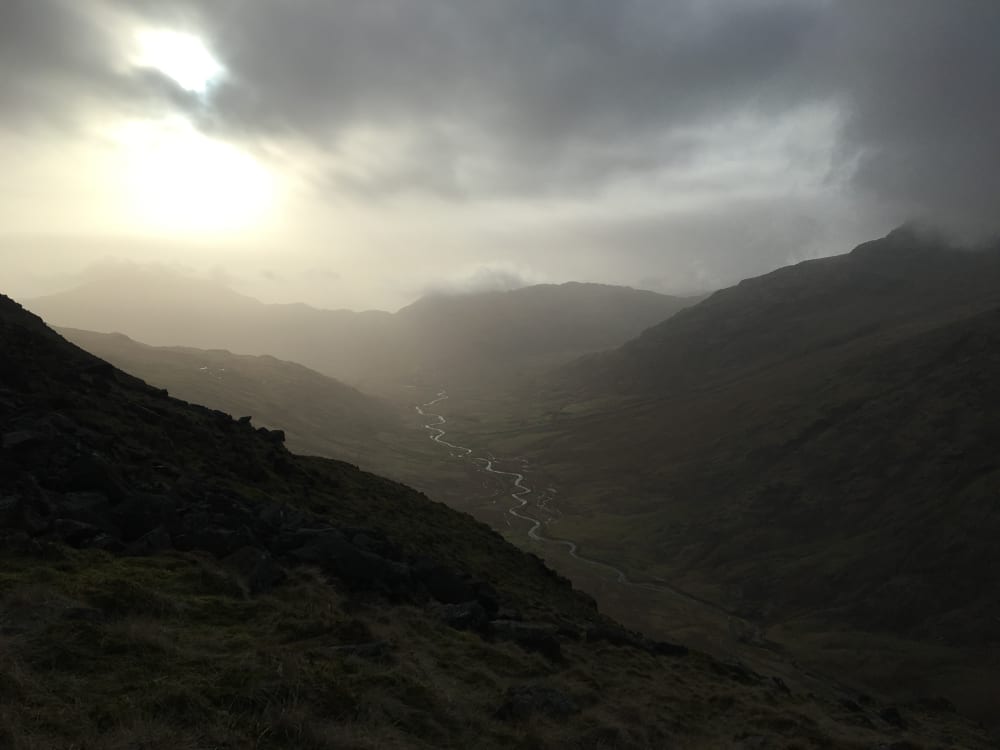 Wrynose Valley. Is there a harder to reach place in the lakes? Probably not. To me, Cockley Beck at the bottom of this picture is as remote as it gets. This view is taken from the way up Wet Side Edge, to Great Carrs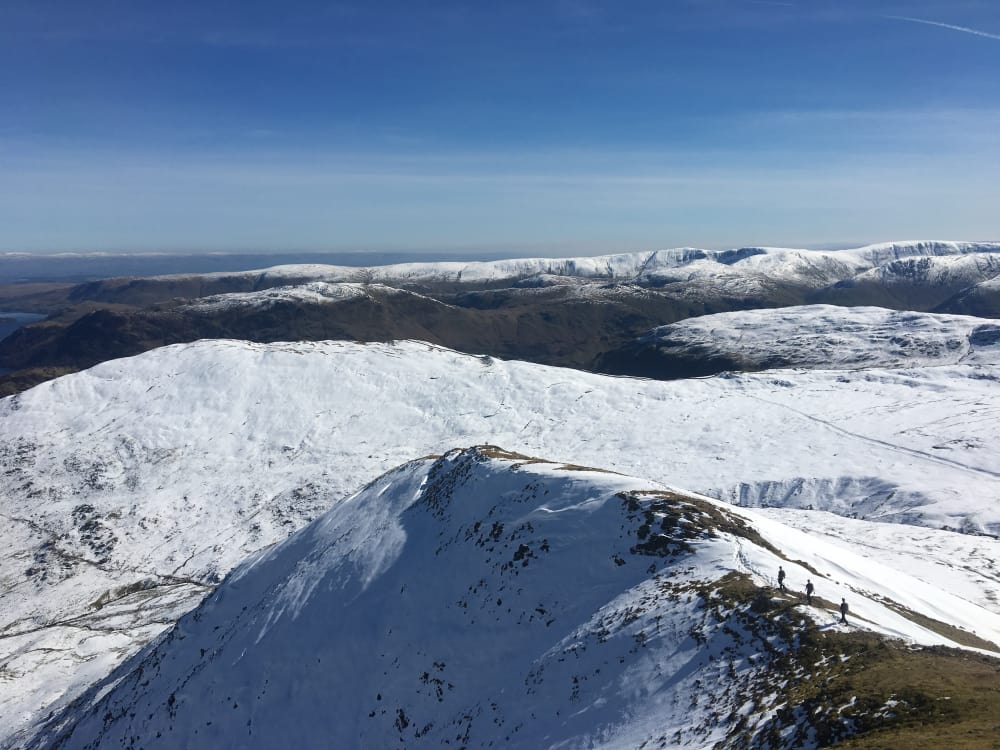 View from Catstycam Summit across to Birkhouse Moor. One of the most popular areas of the Lakes. Taken in March during my final day of tops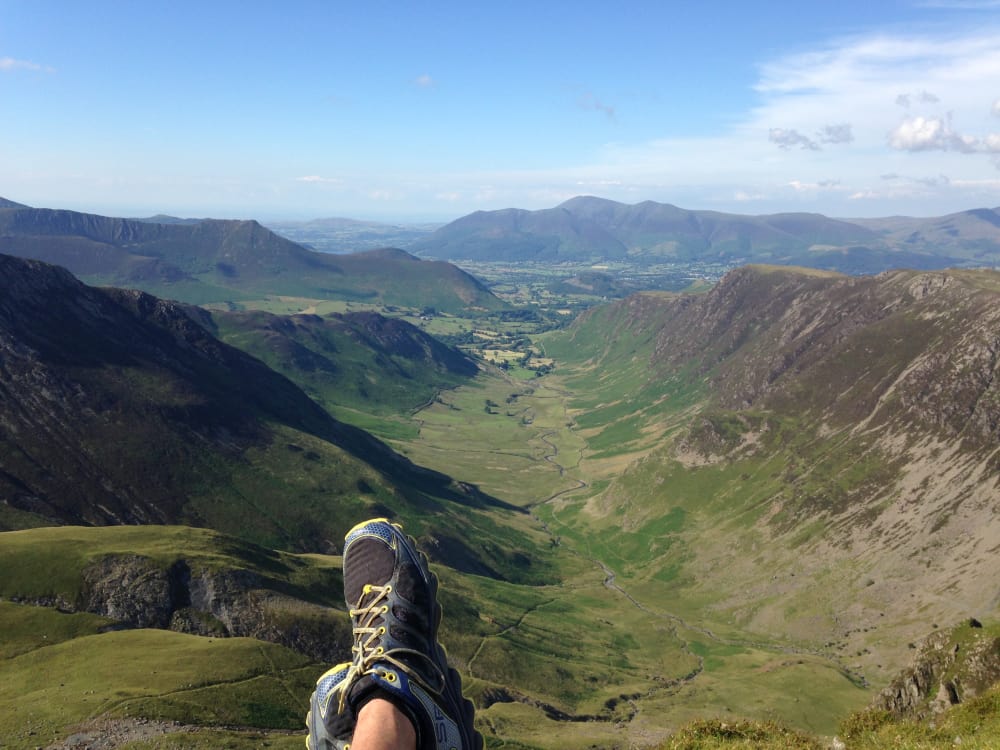 Newlands Valley from the summit of Dale Head. High Spy, Maiden Moor and Catbells on the ridge to the right, Hindscarth and Robinson to the left. Skiddaw and surrounding peaks in the far distance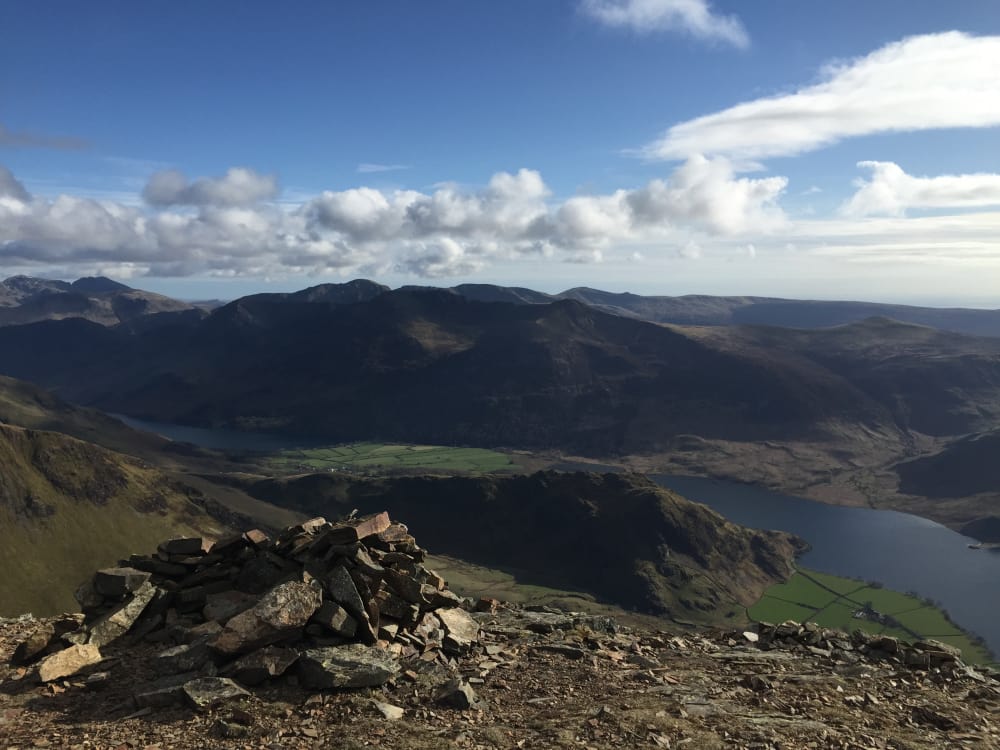 Comparison of scale. Taken from the summit cairn of Grassmoor looking down on Rannerdale Knotts (both Wainwrights) and Crummock Water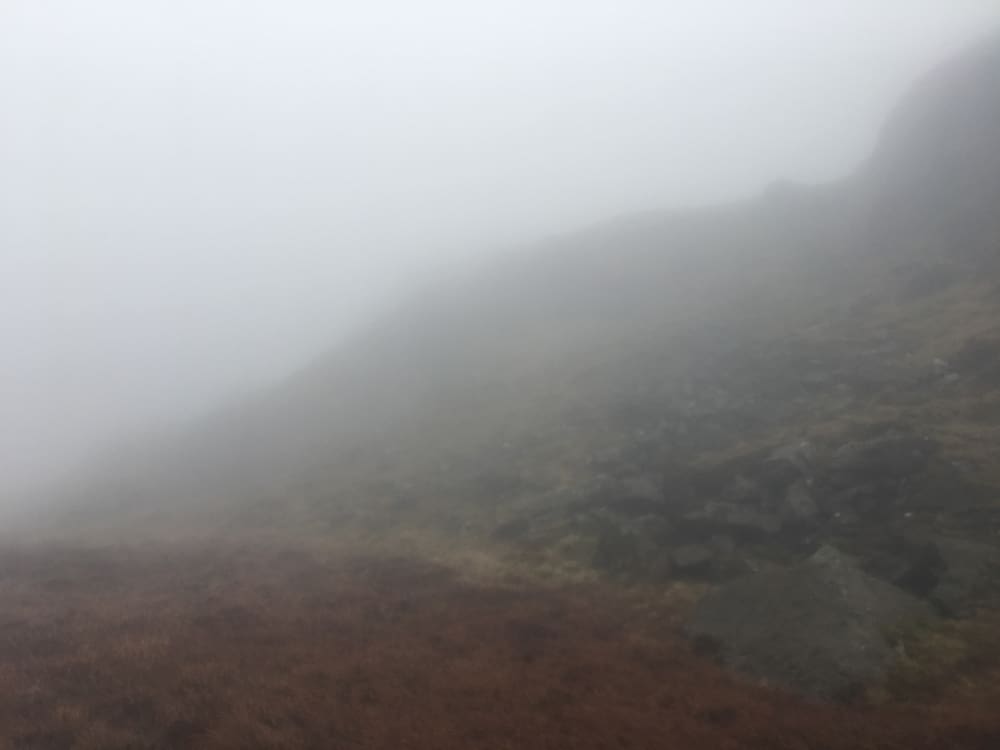 Green Crag in the far south west corner of the lakes is one of the more remote tops. And in poor weather quite a vague place to navigate around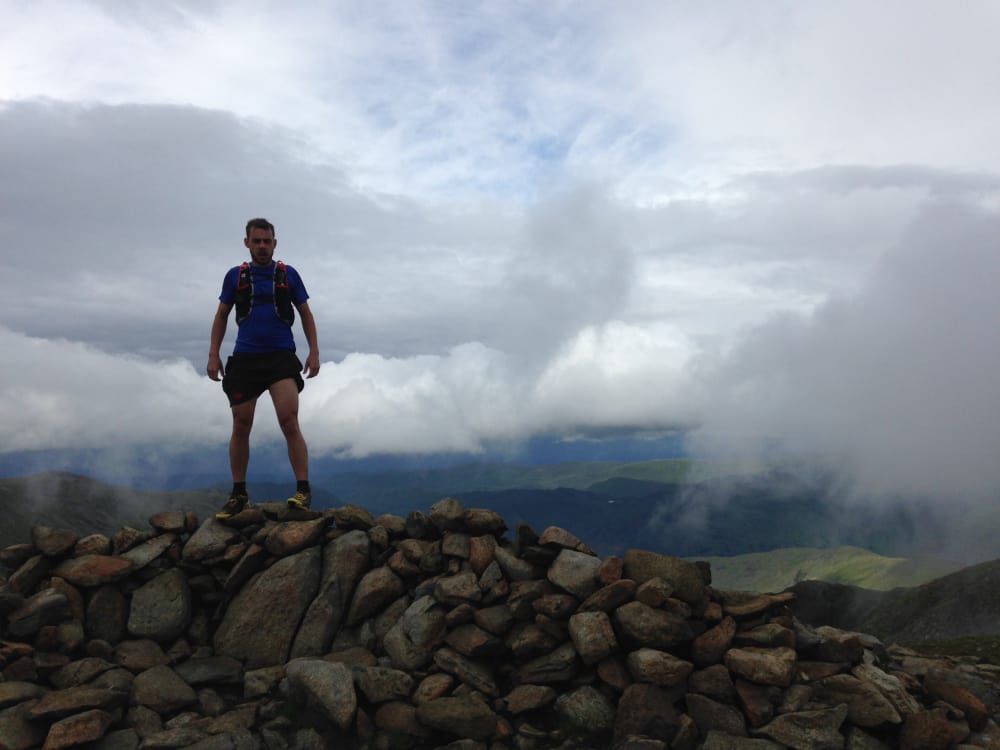 Summit of Fairfield in May. Paul Navesey named this image Milky Bar Quad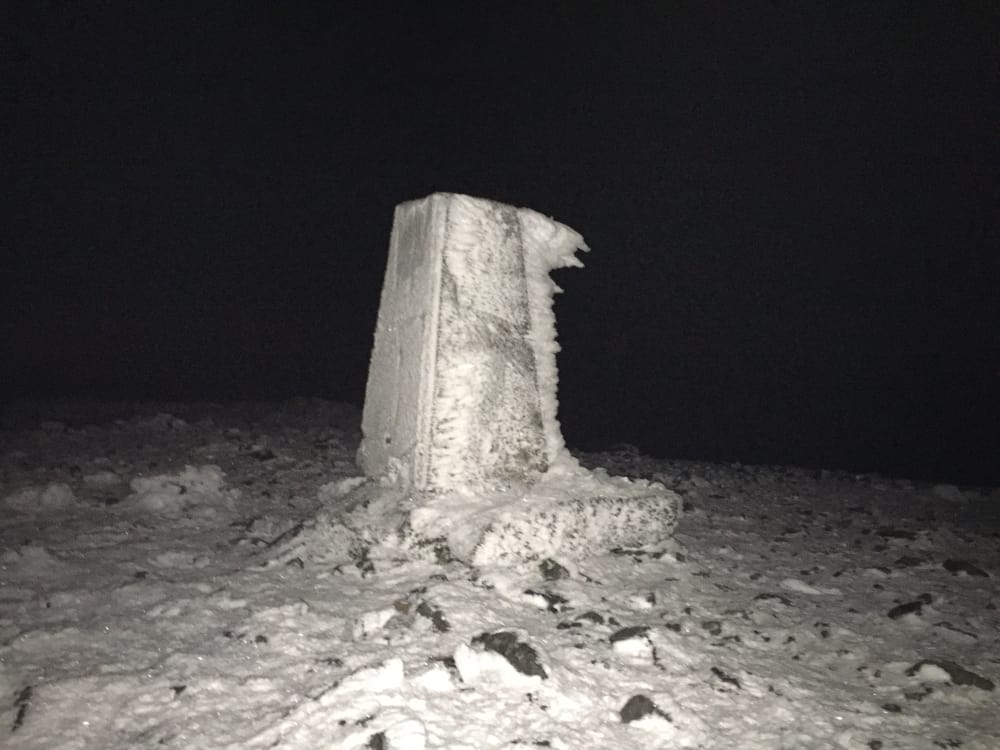 Skiddaw summit trig point on a November night. Temperature -10C. Absolutley still and with snow thick and ice crusted enabling us to run off of the summit to Bakestall top in spikes as smoothly as if we were on a tarmac road. A magical night.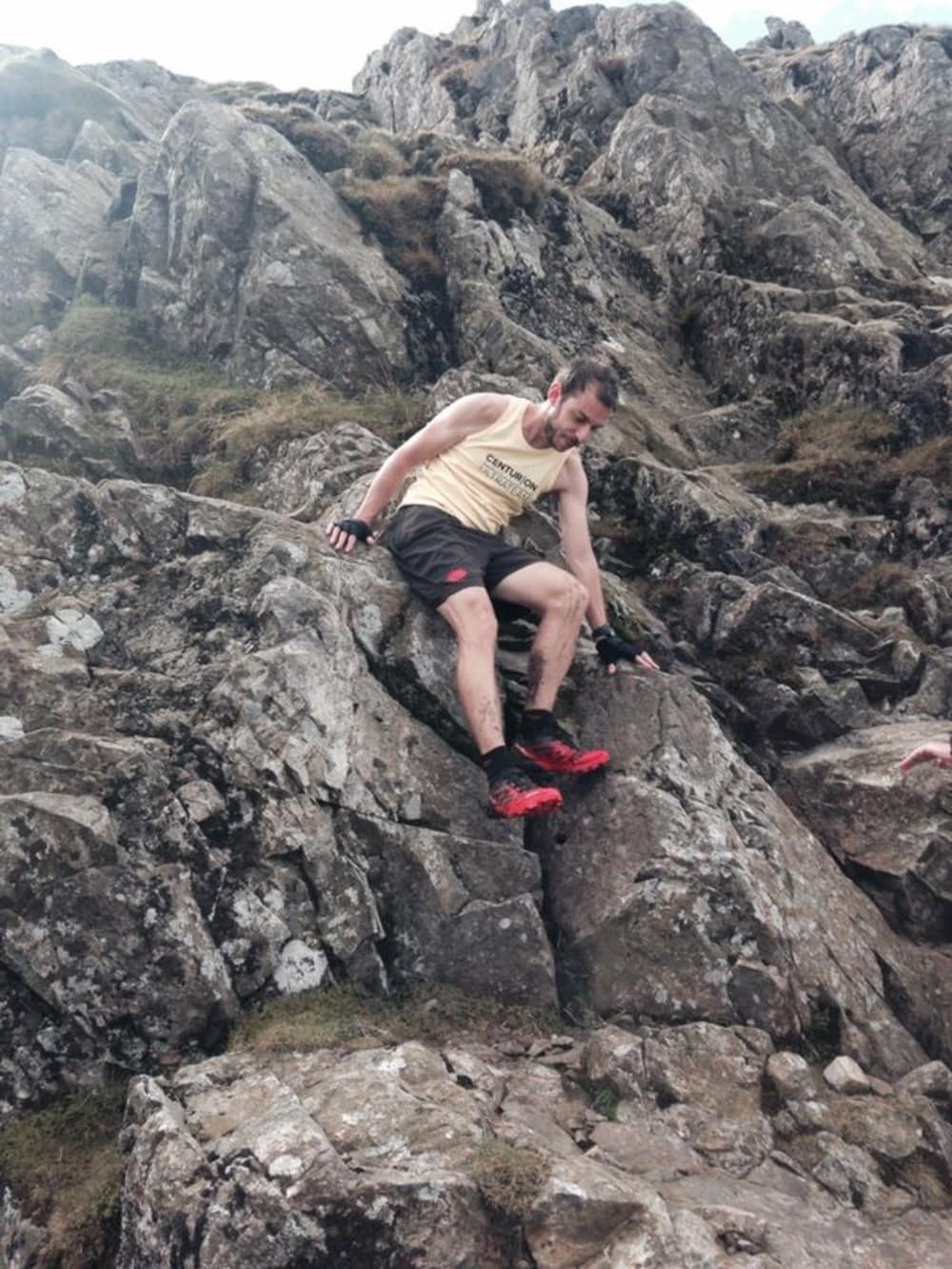 Descending Pike O Stickle on the BG, with it's summit that looks more like an Inca Temple from afar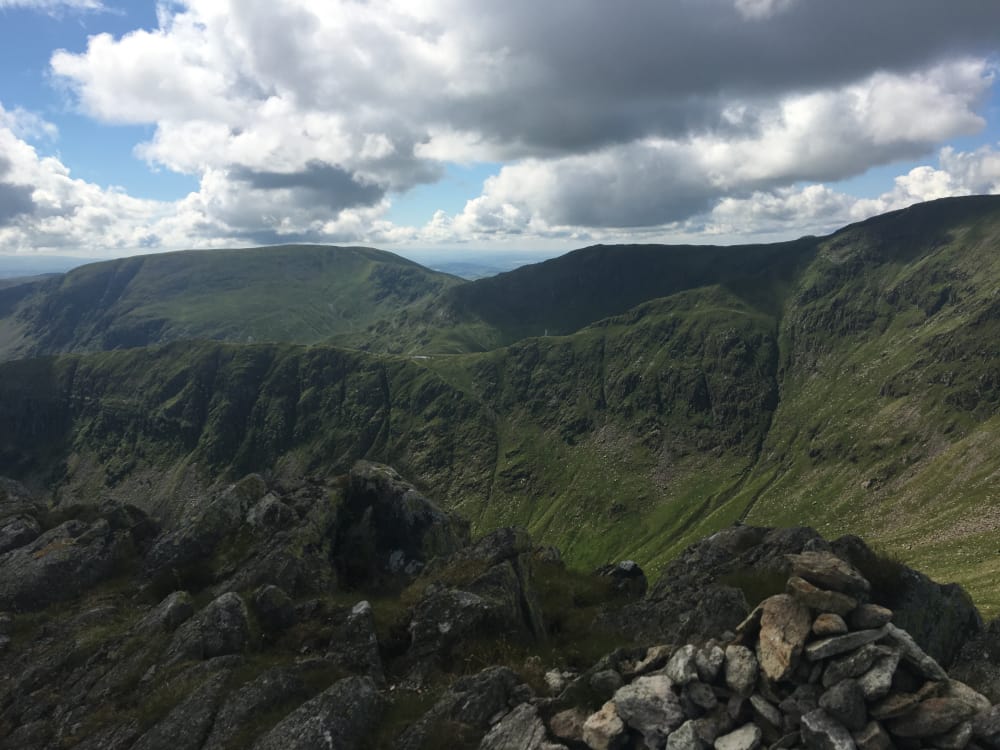 Straights of Riggindale from Kidsty Pike. The High Street fells are perhaps a little less spectacular than most other areas, but this particular view is an exception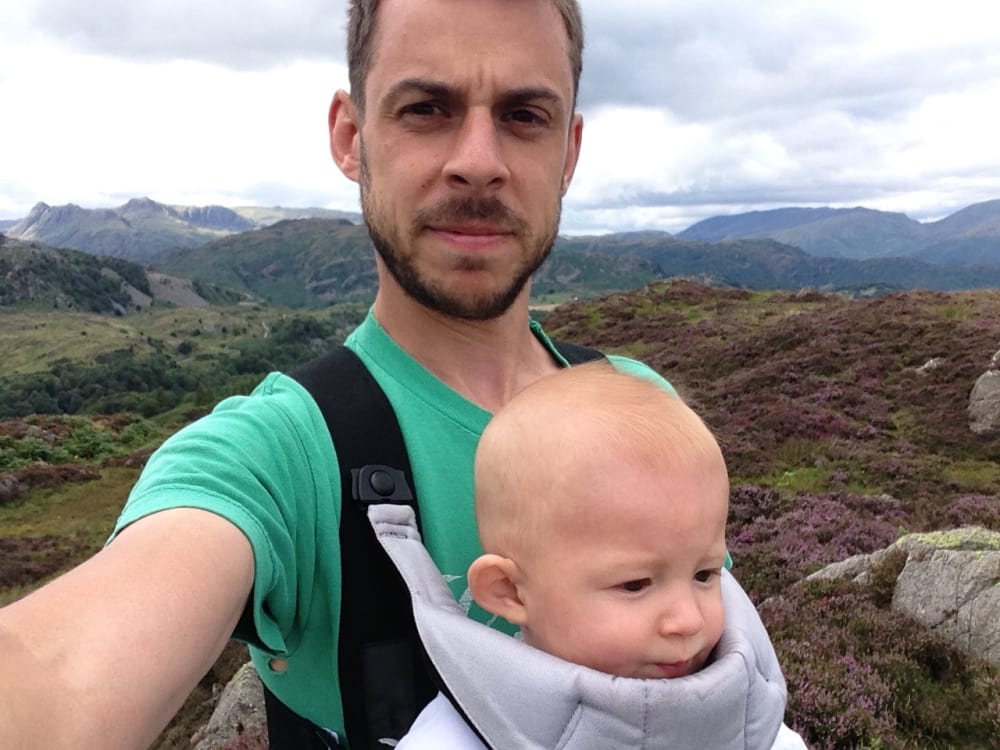 Louis' first Wainwright, Holme Fell aged 1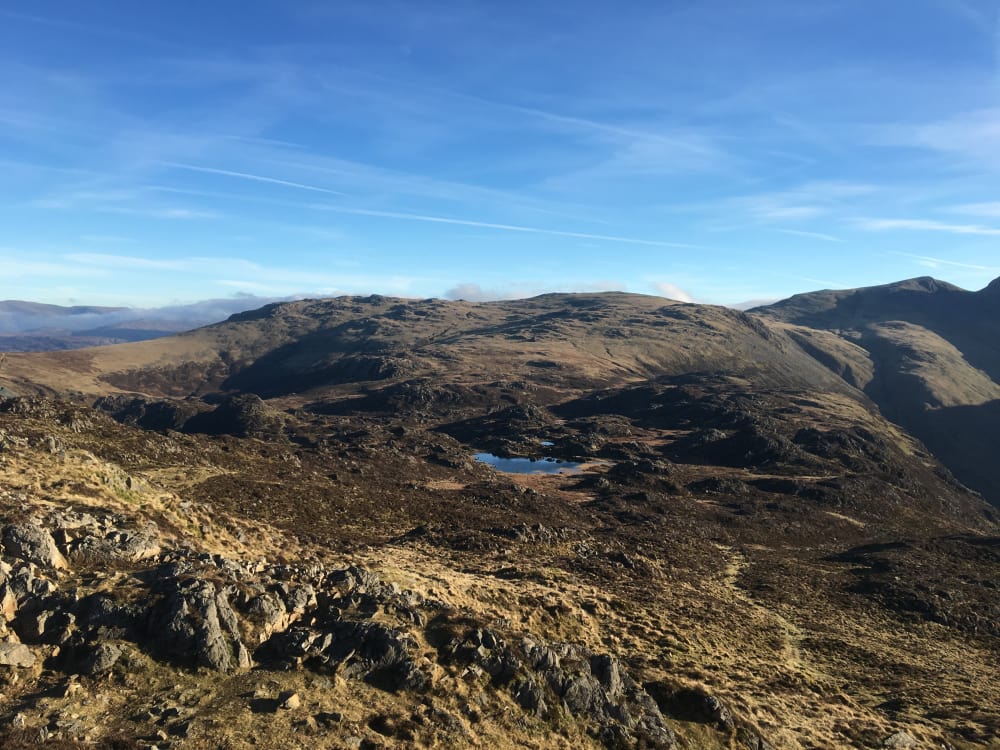 Innominate Tarn on Haystacks. Alfred Wainwrights favourite mountain and where his ashes are scattered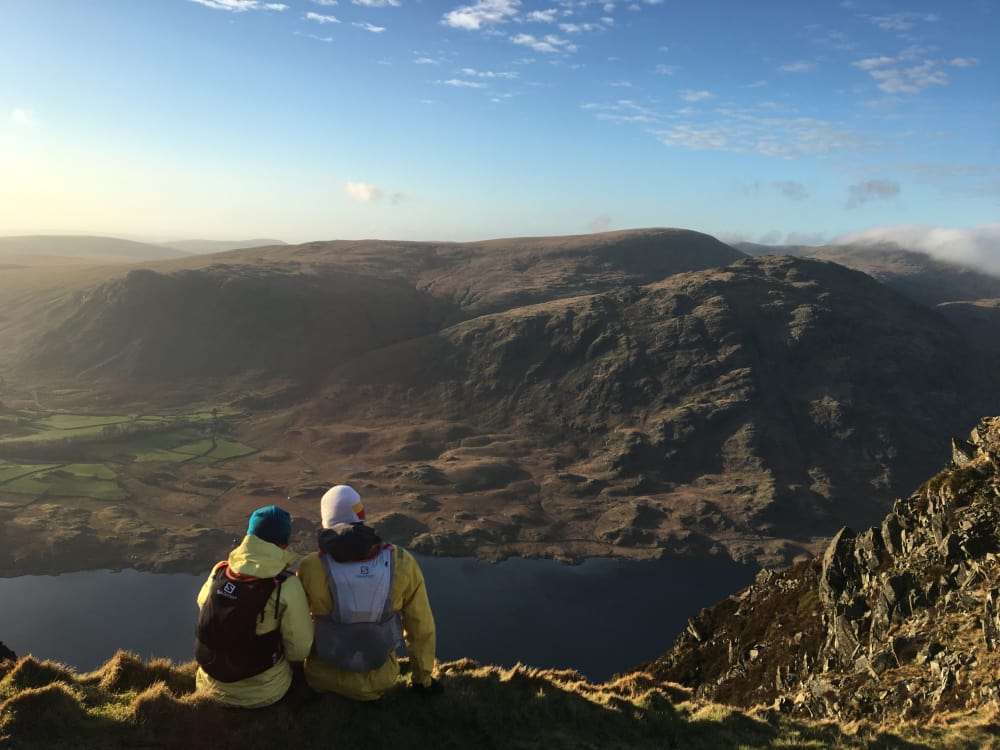 Martin and Lisa Bergerud sitting on Wasdale Screes overlooking Wastwater, with right to left: Middle Fell, Seatallan and Buckbarrow above. Martin and Lisa completed all the Wainwrights for a second time this winter, and impressively did so between October and March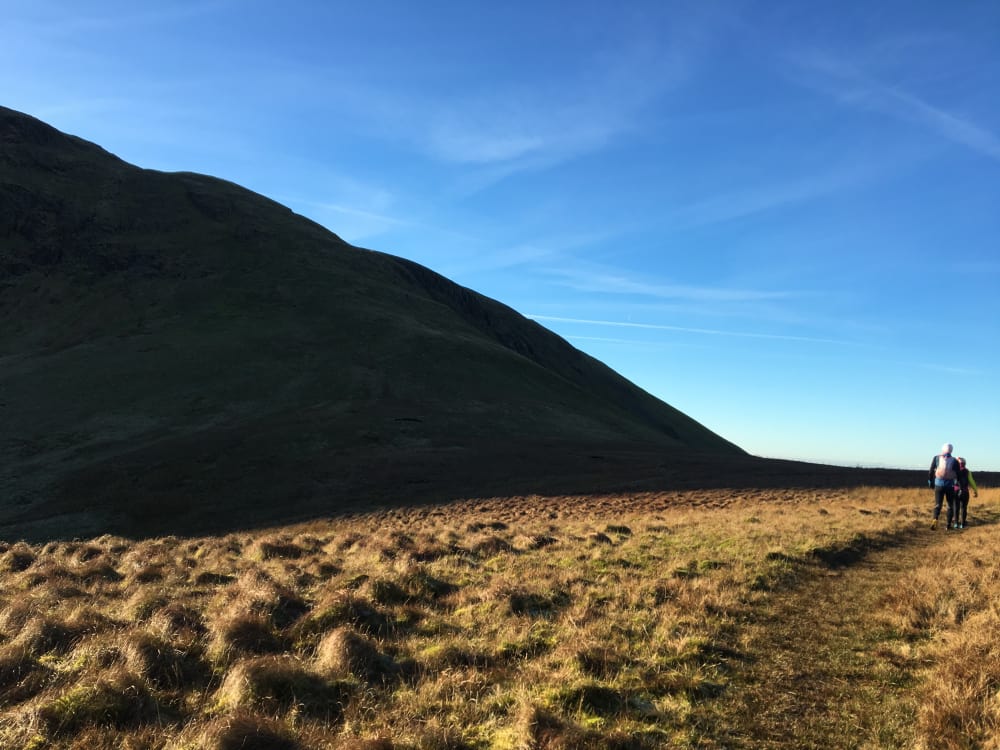 Out of the sunlight in to the darkness, up the western ridge of Great Borne on a stellar day out in February.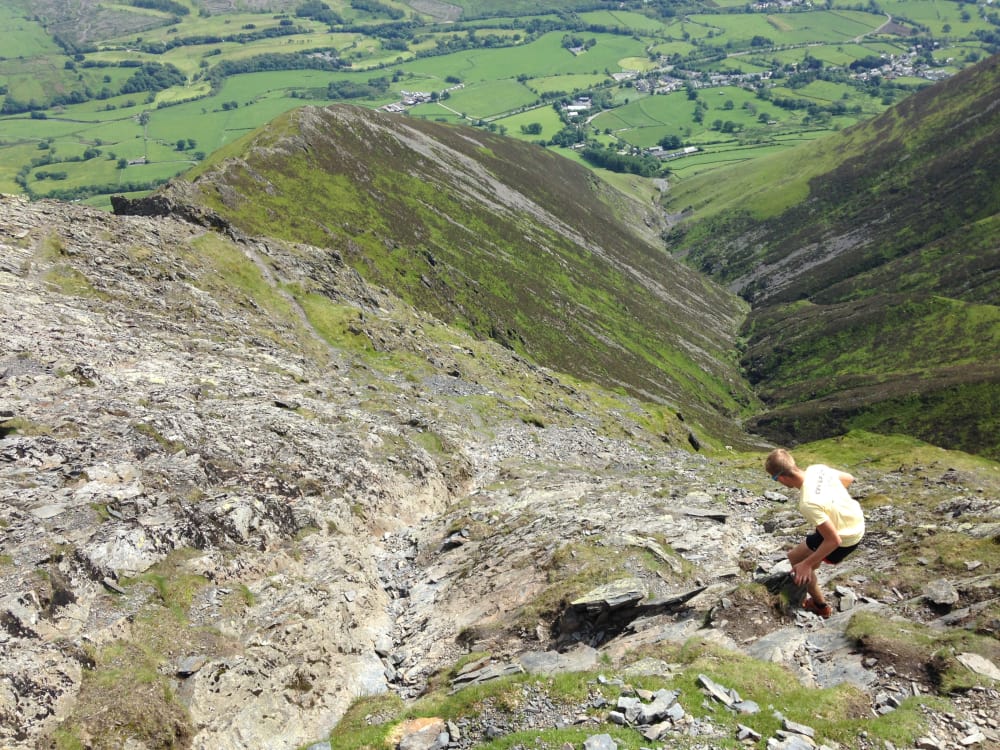 Halls Fell, the quickest way from the summit of Blencathra to Threlkeld Village. BG hopefuls should try to have this descent down to just under 30 mins. Billy Bland record split 14 mins. Here's Paul Navesey at the end of a sweep of Northern Wainwright tops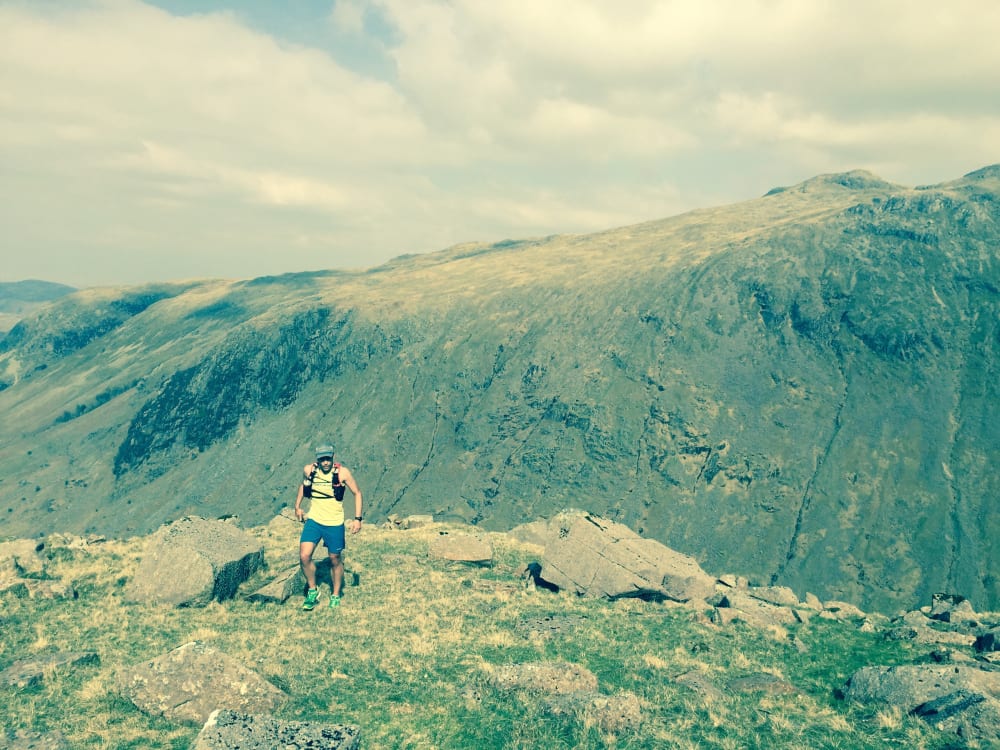 Drew cresting the summit of Seathwaite Fell with Glaramara in the background. April 2015.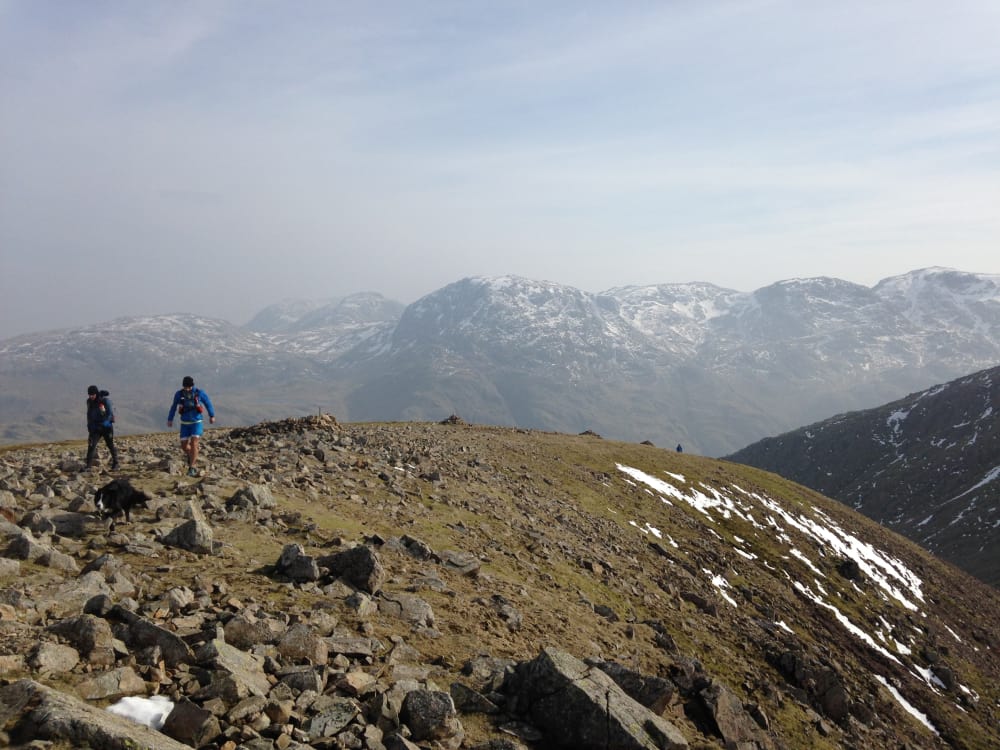 Pillar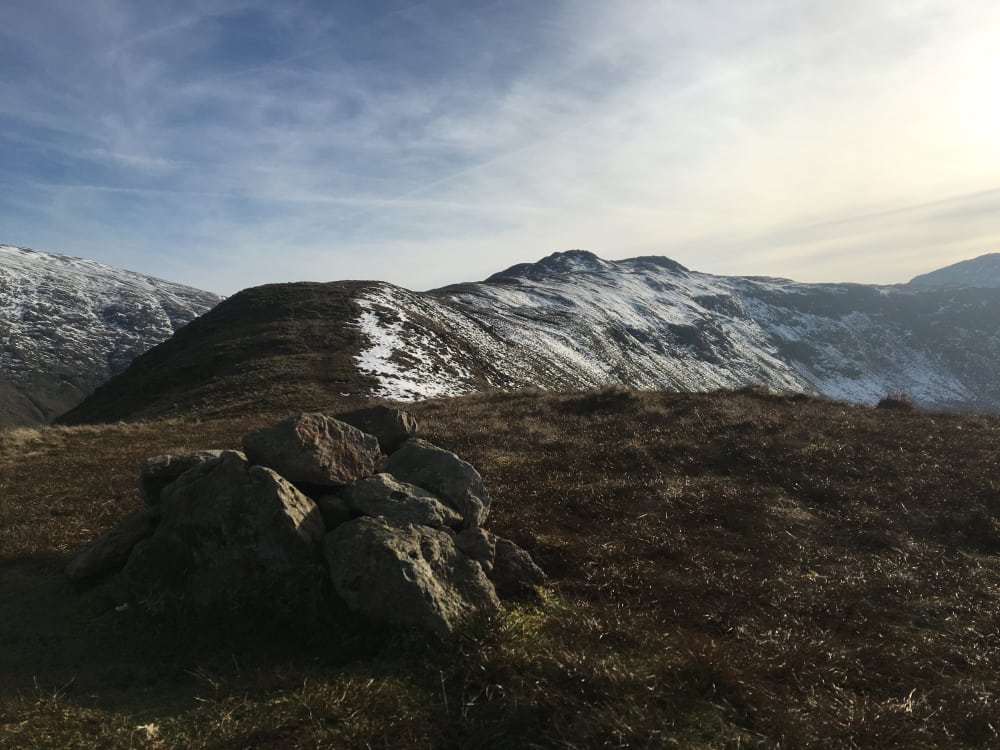 High Hartsop Dodd. Sunday 27th March 2017. My final summit. Understated and entirely to myself as per much of the journey