The fourth edition of this now classic and highly popular end of season race kicks off this coming Saturday, 16th November at 0930.
We have perhaps the most competitive field yet assembled in both the mens and womens events. The mens course record of 7:16 is one of the highest performance index runs we have had at one of our events, from Stu Leaney the king of Wendover who also won the 100 mile here in July. He doesn't compete this time though. Amy Sarkies' womens record of 8:50 set here last year is also a stout one, just a second inside Sam Amends previous best but could be the more likely to go of the two.
The course has received a lot of rain recently and with an orienteering event this weekend just past, there are definitely some soggy patches but a dry forecast ahead and a very fast draining area should mean that things could yet be pretty optimal for fast running on the day.
52 runners are aiming to complete the Grand Slam here and as usual, we expect some of those finishes to go down to the wire! The table as it stands is available here.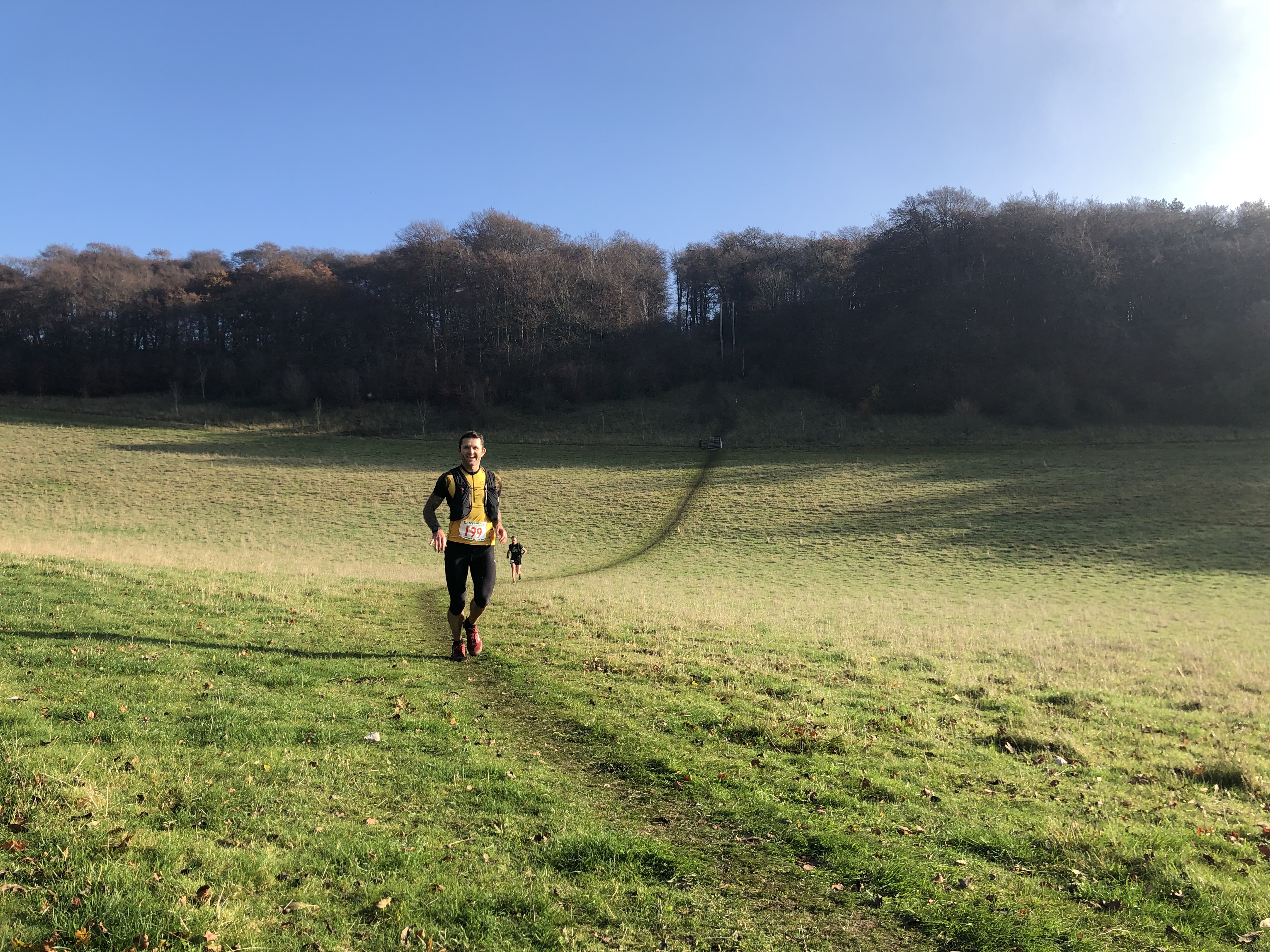 MEN
Jon Ellis: Grand Slam 50 Record Holder which indluded 3 wins and a second place at this event in 7:49 which still ranks him 5th all time on this course.

Rob Payne: What a year this man has had. 1st at the NDW50, 2nd at the West Highland Way Race, 2nd at the NDW100 and a win at the recent Tooting Bec 24hr in a 251km total. Can he cap a phenomenal year with one more stellar result.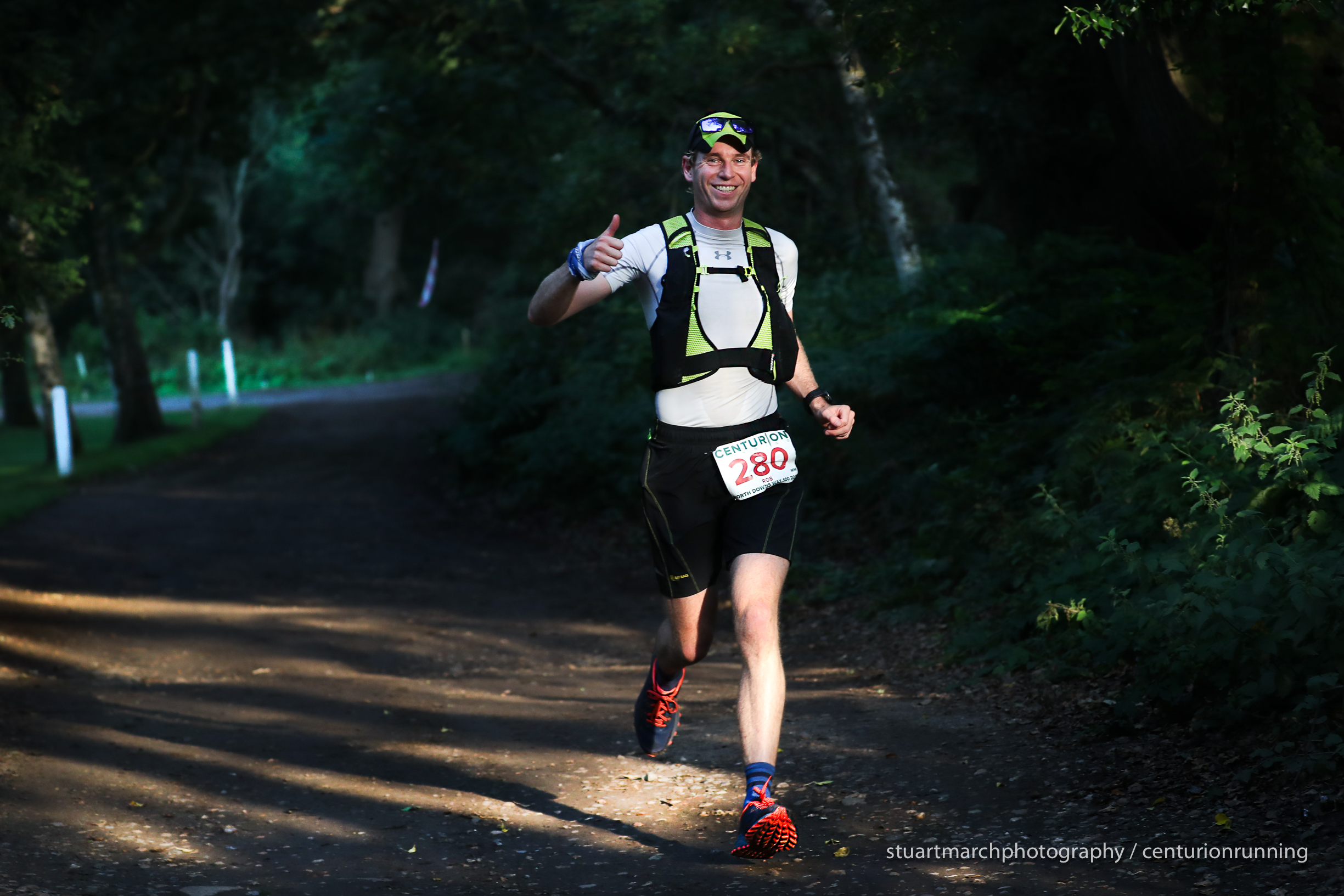 Rob Payne
Rob Barnes: A man who can run fast over all surfaces and distances. His best results include a win at the Cape Wrath Ultra, 3rd at Dragons Back and a win at the Druids lats year, over the Ridgeway. In single stage stuff he has finished on the podium of the Ridgeway Challenge, 11th at Lakeland 100 and won the St Peters Way twice.
Neil Martin: Our 50 mile Grand Slam leader by a huge margin will be looking to finish his year with one more solid run out. He has finished 5th, 4th and 4th and also finished 4th at the Night 50km here in July. Can he podium for this final one?
Steve Hobbs: Steve has finished 7th here twice before. Podiums at the TP100 a few years back and the SDW50 this year as well as a second at the Thames Trot a couple of weeks ago indicate he could go better yet this weekend.
Jack Oates: Jack had some super results in 2017, winning the Salisbury 5-4-3-2-1 and the Stort 30 in a super time of 3:01. Since then he has been quiet from the looks of it with just a couple of finishes at short ultras, further down the order.
Daniel Weller: 8th at the SDW50 last year.
Will Frank: 3rd place at Marlborough downland challenge this year.
WOMEN
Sophie Grant: Exciting to have a runner of Sophie's calibre running with us here. Sophie's accolades are numerous and many of them at international level. She has 5 x UTMB finishes under her belt including a top ten there in 2016. She has 4 x Laveredo finishes including a top ten there too this year and one previously. She has represented GB on the trails and in 2018 was UK Skyrunning champion. This year so far she also has a 12th at MIUT and an 11th at the TDS to her name. Recently running a sub 1:30 half marathon for London qualification next year, she also has great speed on the flat stuff. The combination of the skills involved at this course will suit her.
Rachel Fawcett: One of the most consistent runners of the past couple of years. Rachel currently leads our 50 mile Grand Slam with a 4th at the SDW50, a 2nd at the NDW50 and a win at this years CW50. Amazingly, all of her times have been within a range of 7:47 to 7:59 elapsed. Last year Rachel finished 4th at all four of our 100 milers.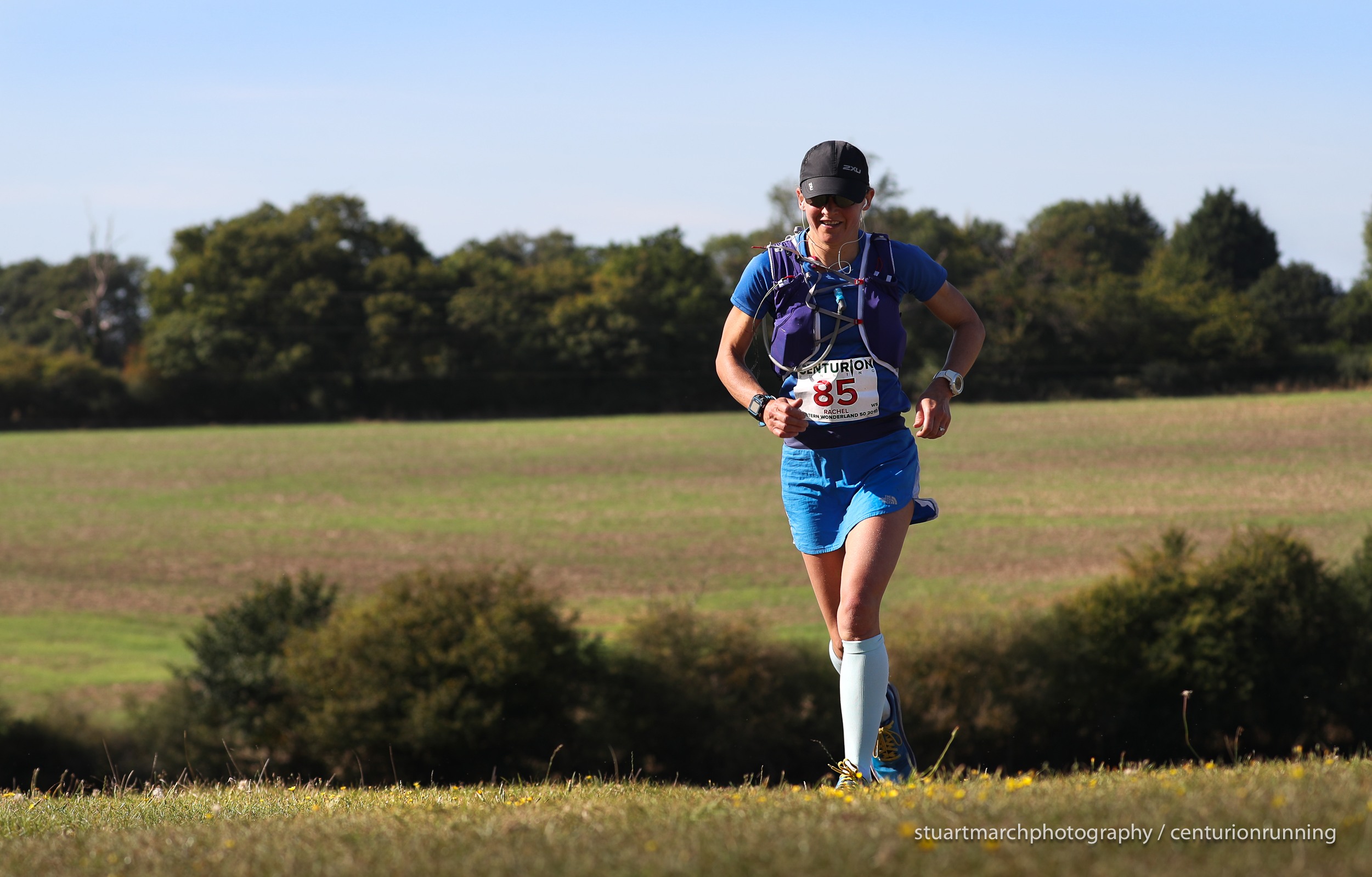 Rachel Fawcett
Charley Jennings: Second behind Rachel in the Grand Slam standings, Charley has finished 6th, 4th and 3rd at the 50s so far this year, also showing incredible consistency and pushing Rachel in the table.
Rachel Dench: Rachel has a string of top ten and podium performances over recent years. She finished 5th here back in the inagural edition but will surely go substantially faster this time. In a very consistent 2019 she has won the Essex 50 and Northants Shires and Spires, taken 4th at the Tahoe 100km and finished 7th at the TP100.
Rebecca Lane: Recently crowned this years Grand Slam 100 mile champion, she has had quite the year. She has raced here before and finished 7th so if she has a little energy left over from a monumental 2019 she can do well here also.
Rachel Lindley: 7th at this years SDW50 and 5th at this years NDW50.
Join us from 0930 on Saturday 16th November via the live page here, with updates from all 10 check points/ every 5 miles.