One Up Bolt On
17-03-22 17:03
The fifth and final Bolt On event is this coming Saturday, 19th March. The task is to complete as much elevation gain as you can within 24 hours. Aim for whatever you like, anything from repping your local small hill, to a full Everest within the alloted time. As ever the goal is simply to set yourself a challenge within this longer Slam journey and shoot to achieve it. Once you have completed the day, simply go to your Submit Results page and click the final Bolt Icon to turn it green and it will appear next to your name in the Leaderboard. Good luck everybody!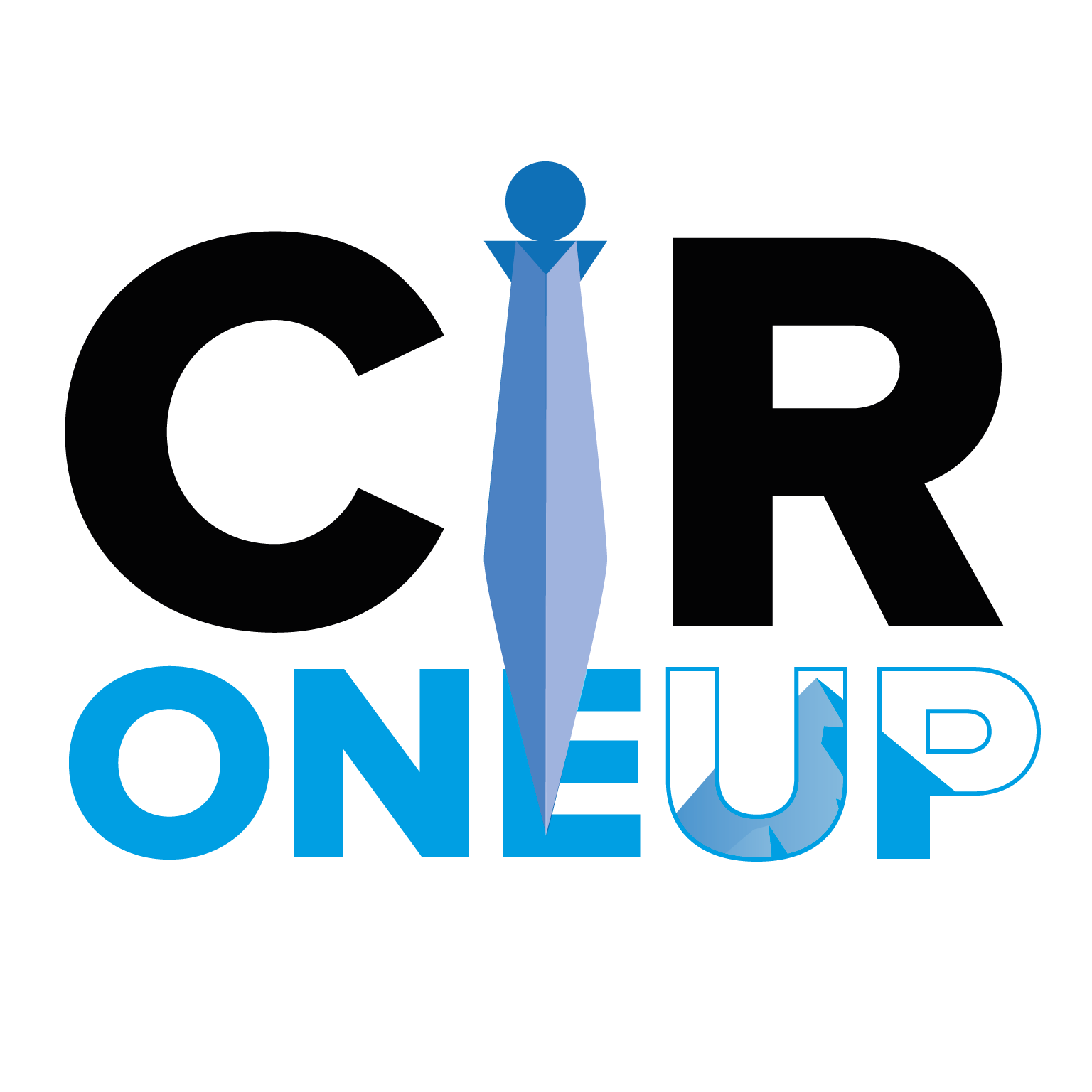 One Slam Podcast Episode 2
08-02-22 11:06
A new podcast episode for One Slam is available here on our website or via all good podcast providers. 9 days into our Slam journey, RD James Elson record takes you through the upcoming One Love and One Community Bolt On's and recaps a little of what's been gone and what's to come.
Free Coaching Webinar for the One Community Bolt On
02-02-22 16:39
Join our Coaching Team for a free webinar at 1930 on Sunday 13th February. Led by our Head of Endurance Robbie Britton, our coaches will be providing tips on how to tackle One Community week. There will be an opportunity to ask questions on any ultra related subject you like. The webinar will take place on zoom and you can access it via the details below:

Topic: One Community Coaching Webinar
Time: Jan 30, 2022 07:30 PM London

Join Zoom Meeting
https://us02web.zoom.us/j/82310739041?pwd=NnVTUFU0ZDVCM1hPbm9EZHlQK2tZUT09

Meeting ID: 823 1073 9041
Passcode: 156473
Re-Run Blue Monday Bolt-On Zoom Details
17-01-22 12:05
Come and Join us tonight for our Re-Run/ Blue Monday Evening Game - Cards Against Humanity. Come armed with the words you took pictures of whilst you are out running today!
Zoom Link - Starts at 1930 UK time 17th January:
https://us02web.zoom.us/j/82994378311?pwd=TXgzQ0xYWlZ3V3hoVEZPOXRDVmJBdz09
Topic: One Slam: Blue Monday/ Re-Run Meet Up
Meeting ID: 829 9437 8311
Passcode: 398752
One Slam 2022 Podcast Episode 1
11-01-22 12:13
Click here to find our Podcast which has been updated with an episode bringing us up to date with One Slam so far. Our RD James Elson talks about the upcoming Blue Monday Bolt On as well as looking ahead to One Love and One Community. Enjoy!
Blue Monday - 17th January
11-01-22 12:09
Come and Join us for the second bolt on of the One Slam Event - Blue Monday in association with Re-Run.
Blue Monday - officially the most miserable day of the year but WOW have we got a way to brighten it up for you. Here's what you need to do to complete the bolt-on.

Run anytime you like on the 17th January. That's it.
But here's the second part which is optional:
Whilst you are out running, take photos of any words or text that you see. These can be words on street signs, shop windows, waymarker posts, litter (maybe pick that up whilst you're at it).... anything.
Save your run as usual into the system/ leaderboard, and click the Re-Run Bolt On Badge until it goes green. You have completed the challenge. The next part is the optional (but is the really fun part).

At 1930 on Monday the 17th, Dan Lawson from Re-Run and James Elson one of our RD's at Centurion (who between them host the very erratic British Ultra Podcast) will be hosting a live Zoom evening special of 'Cards Against Humanity'. Come armed with the pictures you took of the words you saw whilst out running. And Dan and James will host the highly interactive and fun game. The two will give a little pre-amble at 1930, discussing all things One Slam, before the game kicks off at 1945.

The Zoom Link will be shared on this news tab and via email prior to this weekend/ the event kicking off.

Thank you and see you there!

James and Dan
One Night - 2nd January
02-01-22 08:43
Today is the first of the five Bolt On events. Earn your first badge by completing One Night. All you have to do is run during the hours of darkness before the end of the day today - 2nd January. It's an easy one to get us started with the five additional challenges within the longer Slam. Good luck everybody!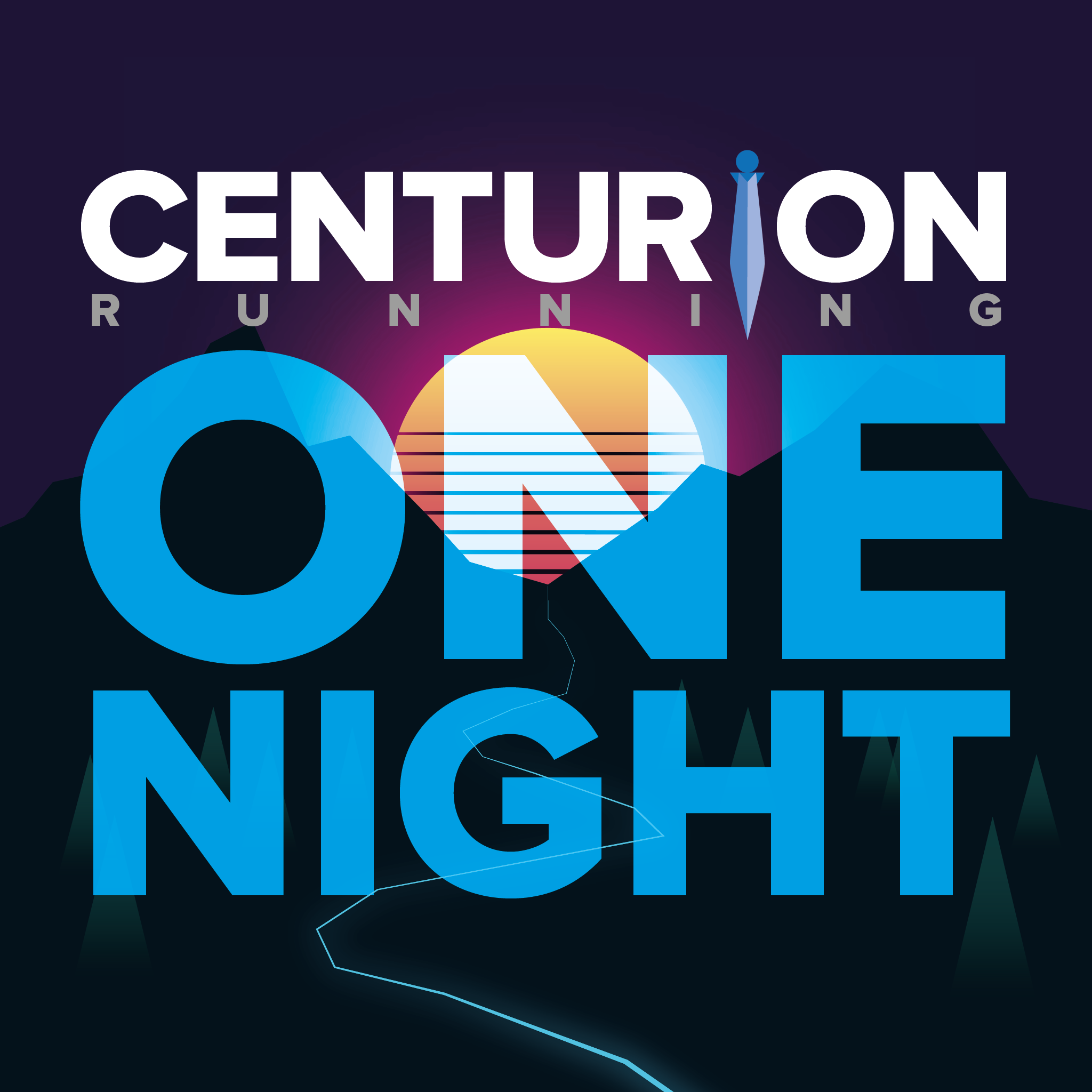 One Slam Introduction Video
30-12-21 12:26
One Slam is about to get underway. Here is an introductory / race briefing video from Centurion RD James Elson, explaining all of the details as we get going.
Buckle Artwork for the 1000 Mile....
22-12-21 10:20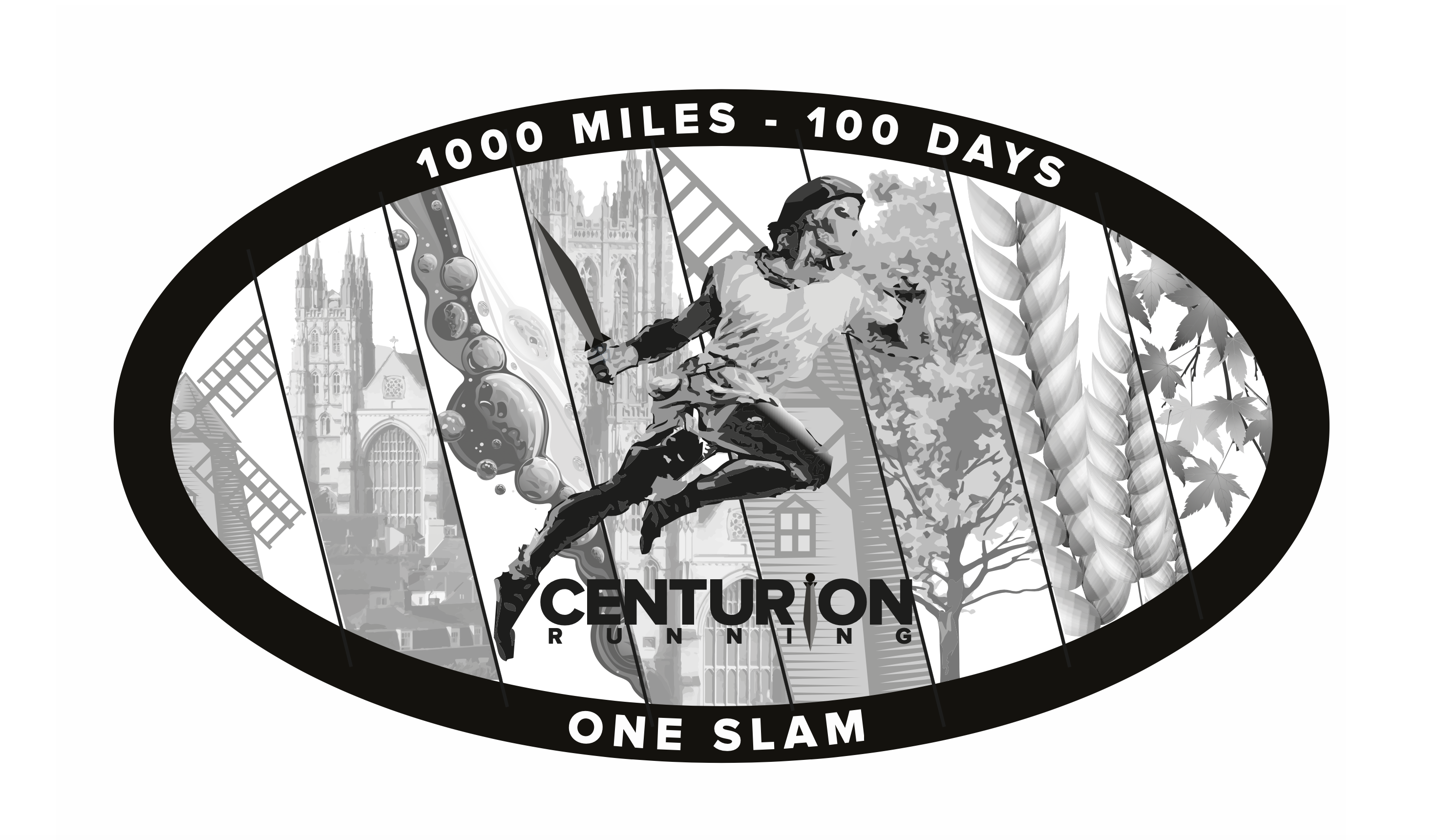 Submit Results Page Now Live
17-12-21 08:33
The submit results page is now live here. You can submit results anytime between 0000 on 1st January and 2350 on 10th April. Follow the instructions on the page for details of how to submit.
1001 Tips On How To Tackle One Slam
05-12-21 10:17
**If you missed the below, the video of the Webinar is available on youtube here**
To help everyone prepare for the upcoming Slam and with our Head Coach Robbie Britton's new book flying off of the shelves, we have decided to organise a Webinar which we are calling '1001 Tips on How to Manage One Slam'.

Centurion Coaches Robbie, Sophie Grant and James Elson will discuss all aspects of running and relate them to the challenges of One Slam, before taking Questions from the floor.

Join us at 1930 on Monday 6th December via the zoom link here. The Passcode is 99999

Full Zoom Details are:

Topic: 1001 Tips for One Slam
Time: Dec 6, 2021 07:30 PM London

Zoom Link - Click Here
Meeting ID: 816 2429 6017
Passcode: 99999