What date is the next event and when do registrations open?
The 10th edition of the Thames Path 100 was scheduled to take place on Saturday 8th May to Sunday 9th May 2020. Registrations open on Saturday August 22nd 2020 at 1000.
How tough is the course?
With 1900 feet of total gain over the full 100 miles, major elevation change is removed as an obstacle. The only significant ascents are between Whitchurch and Streatley (short trail climb) and short ramps or flights of stairs used to cross bridges from one side of the river to the other, but these are few and far between and it is rare that they are longer than 20 to 30 steps. The flat nature of the course also presents it's own challenges with many runners unused to such a minimal amount of elevation change and the repetition thus required.
In terms of terrain, roughly 75% of each course is on trail and around 25% on sections where the Thames Path has been paved or exists as tarmac road. If it is wet in the lead up to the race or on race weekend itself, some sections will become muddy and require due care and attention. Expect a mixture of road, pavement, hard packed mud and soft mud if it is wet. It is always possible that the river may be in flood in which case the situation will be monitored closely in the lead up to the race and necessary course changes communicated to competitors.
Weather in May in the UK can be changeable and runners must carry the mandatory items/ be prepared for the conditions to be very hot, or be very poor or deteriorate quickly.
It gets very cold alongside the river at night. Temperatures in 2016 hit 0 degrees C at 0300. Temperatures in 2018 hit 27 degrees at 1600.
What do I get for my entry fee?
Principally you get a fully supported race including:
13 fully stocked aid stations including hot food and drinks at multiple points
A marked course
Full Medical Support in the form of dedicated race ambulances and roving vehicles as well as static first aid teams
Live timings throughout the race for friends and family to follow your progress
For Finishers Only - Runners can opt out of awards and replace with Trees not Tees.
A technical finisher t-shirt
Finisher Buckle
Is there a limit to the number of entries into each distance/ Can I enter on race day?
General Entries are limited to the first 400 applicants. There will be no waiting list for this event. An additional 60 places exist for the 2020 volunteers.
Is there a minimum qualification standard to achieve before I can enter?
In order to enter you must have completed a minimum of a 50 mile distance race within 15hrs (or one of other standards listed at the below link), between 1st January 2017 and race day. As organisers, we reserve the right to refuse anybody entry who does not meet this standard. Unqualified runners may enter but will be contacted approximately 8 weeks prior to race to verify qualification plans if they have not updated their online information by this time.
Click here to read more about what counts as a qualifier
How do I update my qualifying information?
Once registered, you may update your qualification information by heading back through your confirmation email or logging on to racedirector.com via this link.
Covid-19
Changes may be required to the usual timings and set up of the event, depending on the national and regional situation with regards to Covid-19 on race day. All possible changes are outlined on this page here.
Will there be live updates during the race for friends and family to follow?
There will be a live webcast during the event. Live tracking of runner locations and times will be available throughout the race via Open Tracking. Twitter updates will also be going out across the weekend. A link to the live site will appear on the homepage in the week leading up to the race.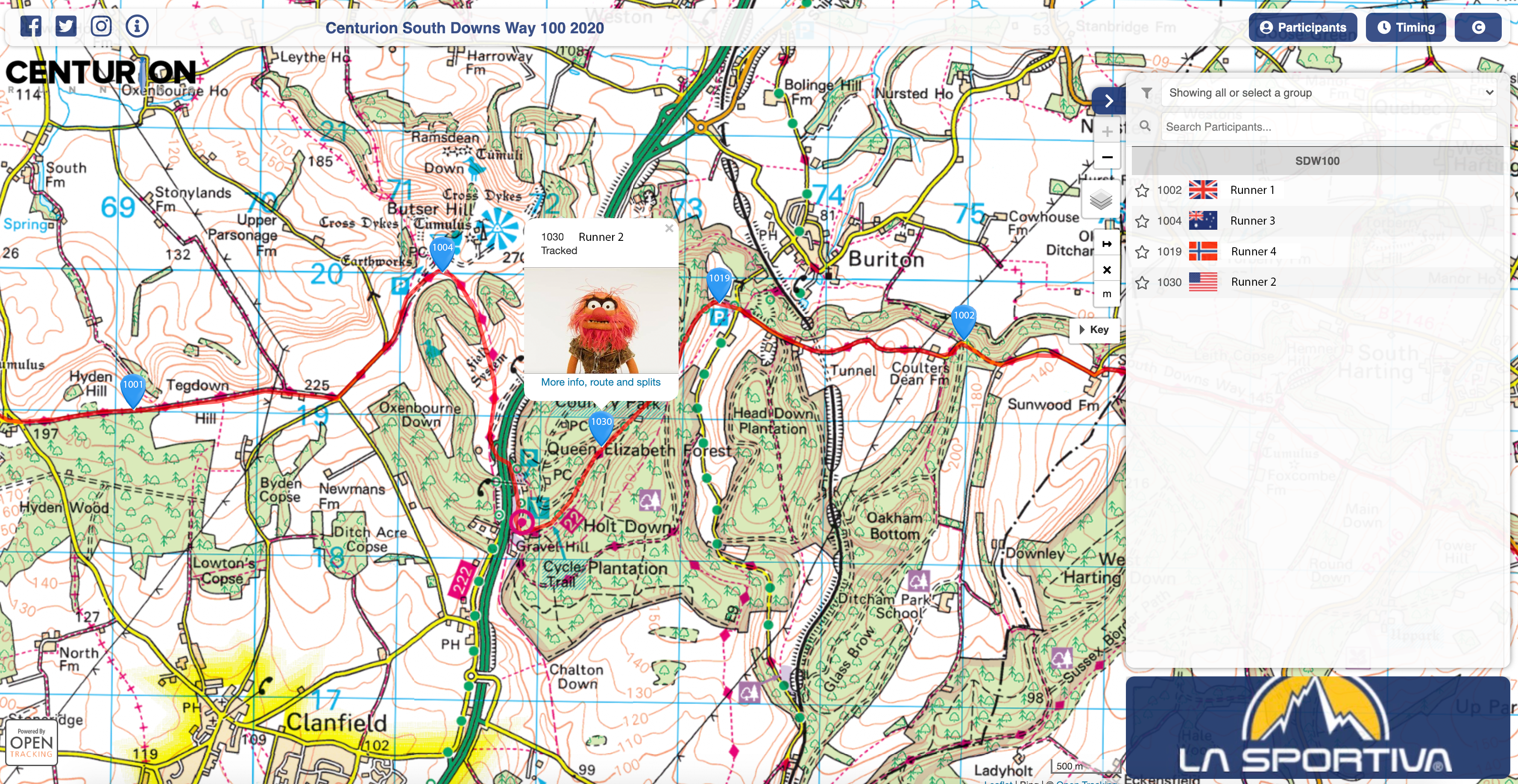 Are there any road crossings or gates/ stiles to negotiate?
Absolutely yes. Whilst the Thames Path is predominantly trail, some of it is on road. There are sections of the course where you will be running along and across both single and double lane carriage ways. The majority of these are very quiet country roads, however the trail does appear at busy road junctions, at some points abruptly and therefore you must be alert at all times. Runners pass along the course entirely at their own risk. Much of the Thames Path is on private land and as a result there are gates and stiles to negotiate throughout the length of the course. All gates must be closed properly after you make your way through.
Is there mandatory gear to carry on race day?
Runners must carry the following mandatory equipment at all times. There will be kit checks prior during and after the race. A time penalty of one hour will be imposed for any item found to be missing at any point on course
Recommendations for each of the mandatory kit items below can be found in the mandatory gear section of our online store which cane be found by clicking here.
Fully Charged Mobile Phone including the numbers for the Race Medic and Race Director (on the number you have given at registration)
Water Bottles/Bladder capable of carrying a minimum of 1 litre.
Survival Blanket: 1.4m x 2m minimum
Waterproof Jacket: Gore-tex or similar, minimum 10000mm+ & must have sealed seams.
Whistle
Headtorch or Primary Light Source - Minimum 75 Lumens
Back Up Light source - Minimum 25 Lumens
Warm Hat - Beanie Hat or Buff (either are accepted)
Gloves
Base layer or fleece top - This must be carried separately from the start and kept dry, for use only in an emergency. Starting in 2 layers is not a substitute.
The race is cupless which means you must bring a cup with you. Soft cups are available at the store here.
Strongly recommended but not mandatory
How do I get to the start?
Registration for the race is at Richmond Old Town Road, Whittaker Avenue, Richmond, London, TW9 1TP. For details of location, transport and accommodation, please refer to the Travel and Accom tab.
Where is the finish?
The finish location is Queen's College Recreation Ground just a few hundred yards from the city centre. Runners will turn left off of the Thames Path just before the Head of the River Pub which looms over the Thames Path from Oxford City Centre, and turn directly in to the finishing chute in front of the pavilion. We are very privileged to be allowed to finish in the grounds of Oxford University.
Where should I park?
For all details of where to park please see the Travel and Accom tab.
What facilities are there at the Start/ Finish?
Start: Toilets, Water, Indoor/ covered area, Centurion Running Pop-Up Store.
Finish: On Site Parking, Toilets, Showers, Male and Female Changing, Free Hot Food and Drinks (Runners only and includes vegetarian and vegan options).
There are NO sleeping facilities at the start or finish.
What time does the race start?
You must register for your chosen race distance within the times listed on the Schedule tab. Your race number will not be posted to you before race day, you must collect if from registration.
Are pacers allowed?
Runners are permitted pacers from the 51 mile point at Henley, but only one pacer can travel with a runner at any time. Handovers are permitted. Pacers must accompany runners ON FOOT only. Pacers may join runners only at designated crew meeting points.
Are crews allowed?
Yes. If you want to have your crew, friends or family meet you you may have them do so but only at the points listed on the crew page here.
Please no supporting, pacing or crewing from any other location.
Our race permits and the future of the race depend on our positive interaction with the environment and communities through which we run. Any runner found to have crew violating this will be subject to the rule violation procedure.
NOTE: Please also ask your supporters to meet you only at the designated crew locations. The reason for restricting access to certain points, is predominantly parking and noise limitations, hence supporting is as much of an issue in sensitive areas as crewing.
Do I need a different drop bag for each aid station?
Yes. Runners need to leave a different drop bag for both Henley and Streatley, each bag will be transported to the aid station listed and then to the finish line only. The exception to this is the finish line bag. Each runner may have one bag to be taken directly to the finish line for them.
How big can my drop bags be?
Maximum size is 30cm x 20cm x 20cm or the size of a shoe box/ small backpack/ drawstring bag. DO NOT USE PAPER OR SHOE BOXES AS DROP BAGS. These can get wet and fall apart.
Can I have a bag taken to the finish?
Yes, please deposit these at registration labelled with your name and race bib number. Your finish line bag may be a maximum of 50 litres in size. NO suitcases will be permitted.
When can I pick my drop bags up?
Drop Bags must be deposited at the race start between 0715 and 0915 on race morning. Drop bags will be accessible at the following points and will be available for collection between 1000 and 1330 at the finish line. Runners need to leave a different drop bag for each aid station, each bag will be transported to the aid station listed and then the finish. Finish line bags will be taken directly to the finish only. Drop bags must NOT exceed 45cm x 25cm x 25cm in size ie. the size of a large shoe box for any one aid station
Mile 51: Henley
Mile 71: Streatley
Finish: Oxford
Will I need a map?
Carrying a map is not mandatory, but it is strongly advised. We recommend the Harveys Map which is concise, easy to read and waterproof and is available here.
Will there be toilets at the start/ finish or on the race route?
There will be toilets at the start and at the finish line. There are numerous public toilets on the Thames Path, and the following check points also have facilities: Wraysbury, Henley (short walk from the aid station), Reading, Whitchurch, Streatley, Wallingford, Clifton Hampden. If you need to answer a call of nature whilst on the route you must make sure you try to use public facilities. Alternatively go as far off of the marked trails as you can, under cover of foliage and out of sight of residents.
What are the prizes/ awards?
All finishers will receive a a technical finishers shirt and a buckle but awards can be refused and runners can opt to plant a tree instead via Trees not Tees (see here for full details). Finishers of the TP100 in under 24 hours will receive a special '100 miles - One Day' Buckle. All finishers between 24:00:01 and 27:59:59 hours will receive a '100 miles - Finisher' buckle. The male and female winners will each take home the Centurion Trophy.
Further Prizes will be awarded to 2nd and 3rd Placed Male and Female. Age Group Prizes will be awarded for 1st Male and Female Vet40, 50, 60 and 70.
What happens if I need to drop out?
If you need to drop out of the race, it is your responsibility to get back to where you need to get to but we will endeavor to help you as much as we can. If you have to drop please do so only at an aid station. Please inform the aid station captain on arrival that you intend to drop and whether you need assistance. If you need to drop out away from an aid station for medical reasons you must phone the race director immediately on the number provided at check in. If you drop at an aid station, the Aid Station Captains will inform you what time the shuttle bus will come through. You may have to wait some considerable time so please be patient with the volunteers. If it is imperative that you get away immediately you will be given other options involving local transport services.
What food and drink will there be on route?
All aid stations will have a full selection of the usual aid station fare and a whole lot more. At a minimum you will be able to pick up Water, Coke, Gu Energy Gels, Chocolate, Crips, Nuts, Sandwiches/ Wraps and other sweet and savoury snacks. Some aid stations will also be providing hot food. Hot drinks will be available at all aid stations from Hurley onwards. Hot food is available at Henley.
What level of medical support can I expect?
Medical support is of paramount importance to us as organisers. Throughout the event there will be two ambulances on course, which will travel, one with the main group of runners and a second towards the back of the pack. There will also be a fixed medical team on hand at the finish line. Individual first aiders/ medical volunteers will also be present at some aid stations. Contact numbers for the medical team will be available at registration. They will be contactable round the clock for the duration of the race.
I need to withdraw, what is the refund/ transfer policy?
As of March 15th 2020, the race was postponed to 5th-6th September 2020, as a result of the Coronavirus/ COVID-19 pandemic. All entries carry forward to this date. If you are entered into the original date then you are automatically registered for the new date and need to take no further action.
If you cannot make the revised date or do not wish to run for any reason, you are eligible for a 70% refund. To withdraw please find your entry here and click the Cancel button. Your card will automatically be refunded the 70% fee up to 4 weeks before race day. After this time, you can still cancel your entry, but without any refund. We appreciate your understanding in the cost implications of having to postpone a race of this nature.
Withdrawals up to 4 weeks prior to race day (0600 GMT Saturday 28 days prior) are eligible for a 70% refund. Withdrawals after that time will not be refunded as all race day costs have been incurred by that stage and you will not be replaced.
To withdraw please find your entry here and click the Cancel button. Your card will automatically be refunded the 70% fee up to 4 weeks before race day. After this time, you can still cancel your entry, but without any refund.
There are no deferals or transfers to alternative/ later events. Exception to this is ONLY ifor pregnancy and in which case you must notify us by email of your pregnancy no later than 4 weeks prior to race day to be eligible for a 100% refund. You must acknowledge that you understand and agree to this policy during the registration process.
If you do not agree with the refund policy please do not enter the event.
What happens if the event is cancelled or abandoned?
Race management reserve the right to modify, at any time, the course or aid station locations listed.
In the case of severe/ extreme weather conditions including but not limited to flooding after the event start, race management reserve the right to abandon the event at any time.
No refunds will be offered in that situation but a suitable alternative will always be sought. If the event cannot take place for reasons out of the control of race management including but not limited to flooding, severe weather or denial of access to the original course (foot and mouth outbreak for example), race management reserve the right to postpone the event to a later date and all entries will be carried forward to the new date. Refunds may not be offered under these circumstances. Event cancellation due to reasons such as Coronavirus or other such pandemic, public health, local authority travel and movement restrictions and bans of any kind etc. are beyond our control and no refund will be given in such circumstances. If the event is cancelled for reasons which require the event to be postponed indefinitely, race management reserve the right to retain all entry fees against costs incurred.
Is the race a qualifier for UTMB or Western States?
The Thames Path 100 is an official qualifier for UTMB and Western States.
How do I get in touch on race day?
A number for Race HQ will be provided in advance of race day and the team will be contactable at all times throughout race weekend on that number and also on e mail at [email protected]
Is there any recommended reading?
The Trailblazer guides available here are excellent overall resources on the trail and include detailed maps of each section.