All photos courtesy of Stuart March.
The sixth edition of the North Downs Way 50 dawned cool and bright, greeting 213 runners to registration with the promise of near perfect conditions to run 50 miles on this stunning and surprisingly little explored trail within a stone's throw of London.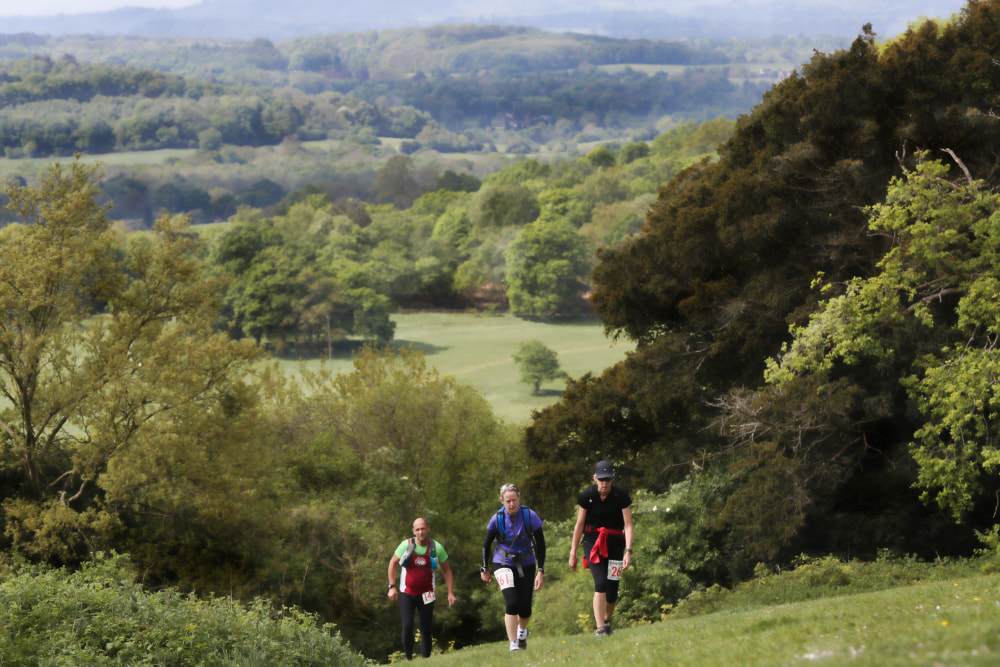 Runners tackle the climb up Box Hill
With increasing history comes increasing tradition and with an unchanged course from the last 4 years we had a few runners on the line looking to match up to one another but also to runners past and the existing course records.
The NDW50 splits roughly in two. The first 24 miles to the Stepping Stones checkpoint at the bottom of Box Hill is on the whole very fast going. But we hadn't yet witnessed anything like the kind of pace we saw from early leader Paul Russhard on race day.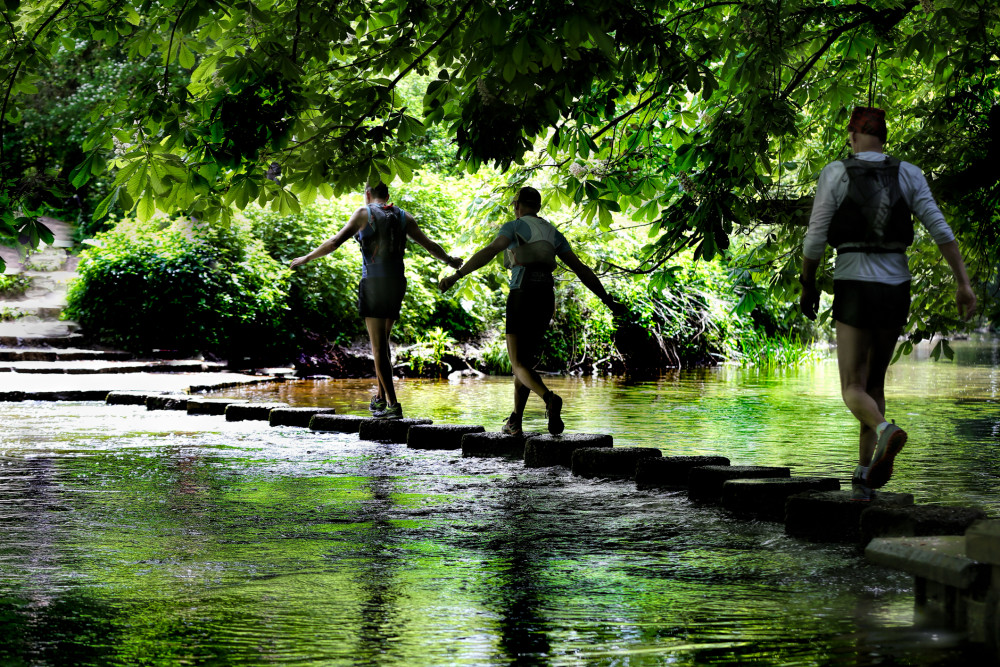 Stepping Stones, Mile 24
Lining up at the trailhead, Paul looked ready to launch a one man assault on the course. Around him, a solid field of other hopefuls made their final preparations, including perhaps most notably, this year's SDW50 winner Neil Kirby and Commonwealth International Marathon Runner and GB 100km team runner, Holly Rush. I think many were secretly hoping we might see our first female outright winner come the finish at Knockholt Pound.
As the gun went, Paul disappeared. He immediately put serious time into Craig Holgate's (6:43) Course Record Splits, reaching Newlands Corner (mile 14.7) in 1:35 and Box Hill in 2:47, putting him 10 minutes up at the 'halfway' point. The question on everyone's mind was, are we witnessing something spectacular, or were we about to witness one of the all time great blow ups? It turns out, a little of both.
Behind Paul - Neil Kirby, Paul Radford and Ry Webb ran largely together to Box Hill but a huge 17 mins behind, trailed closely by Holly Rush who looked extremely comfortable from the get go. Last years ladies champion Jess Gray sat 30 seconds behind Holly all the way to Box Hill. It was shaping up to be a fascinating afternoon all round.
After Box Hill, the climb up Reigate Hill and the choppy nature of the terrain traditionally separates the field out, with those who've held themselves in check reaping huge rewards over those who have started too quick. We often see tens of minutes put in between check points throughout the top 10 in this race.
At Reigate, 50km, Paul Russhard's lead was down to 10 minutes, with Neil Kirby now moving into clear second and hunting him down. Neil was so strong all day at the SDW50 and he ran a similar race here. He is exceptionally good on the climbs and the second half of this course therefore played right into his hands. In the ladies race, Holly had moved into a 4 minute lead over Jess.
By Botley Hill, mile 43, the race had splintered completely. Neil emerged in 1st, jogging the whole climb into the checkpoint with a now significant lead over second. But the surprise was that it was Paul Russhard still holding on to that second spot. Although he was slowing significantly he grit his teeth and gave his all right through to the finish. Behind him, Ry Webb looked fresh and ready for a good finish, and Holly Rush most relaxed of all now 4th overall and moving really well straight through the checkpoint.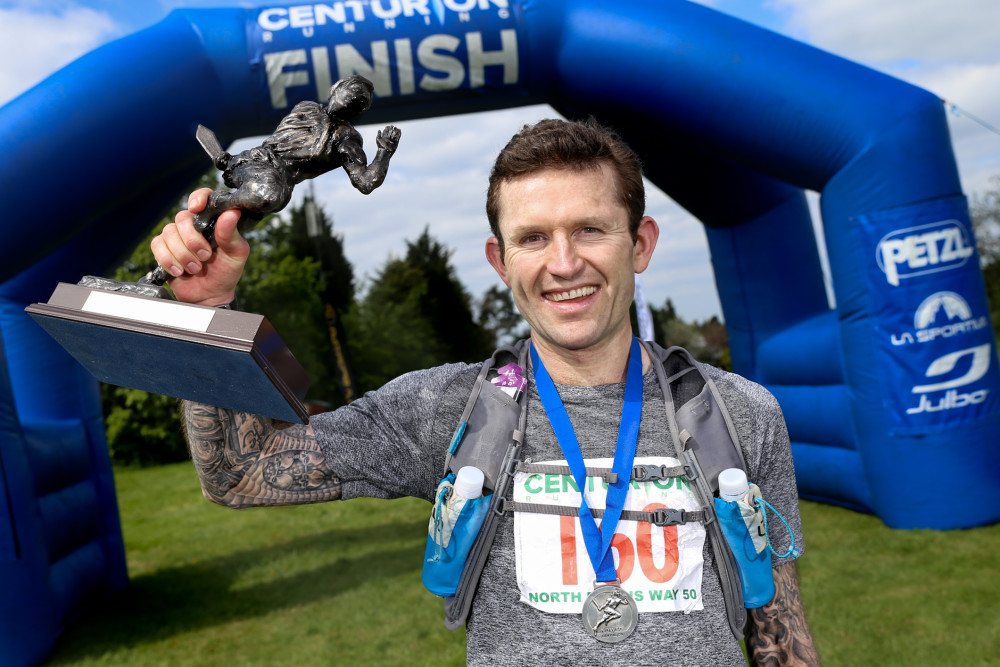 Overall Champion Neil Kirby
7 miles later at the finish, we greeted Neil Kirby over the line for 1st and a superb double to start the year. He became only the second person to break the 7 hour mark, Craig Holgate, with 2 times in the 6:40's, the only other person to do so on this course. Ry Webb eventually passed Paul Russhard for 2nd in a superb 7:05, but Paul held on to 3rd in 7:09, collapsing on to the ground at the finish having given his all.
In 4th overall and with a stellar time of 7:11, Holly Rush showed her class and took 38 minutes off of the course record. In a 50 mile event in it's 6th year, that is an unbelievable improvement in the mark. Jess Gray eventually stopped at the final aid station with knee trouble, and that left Holly with a winning margin of 1 hour and 9 minutes over second placed Annabelle Stearns. Annabelle pipped Alex Coomber to 3rd by a mere 30 seconds having run much of the way together.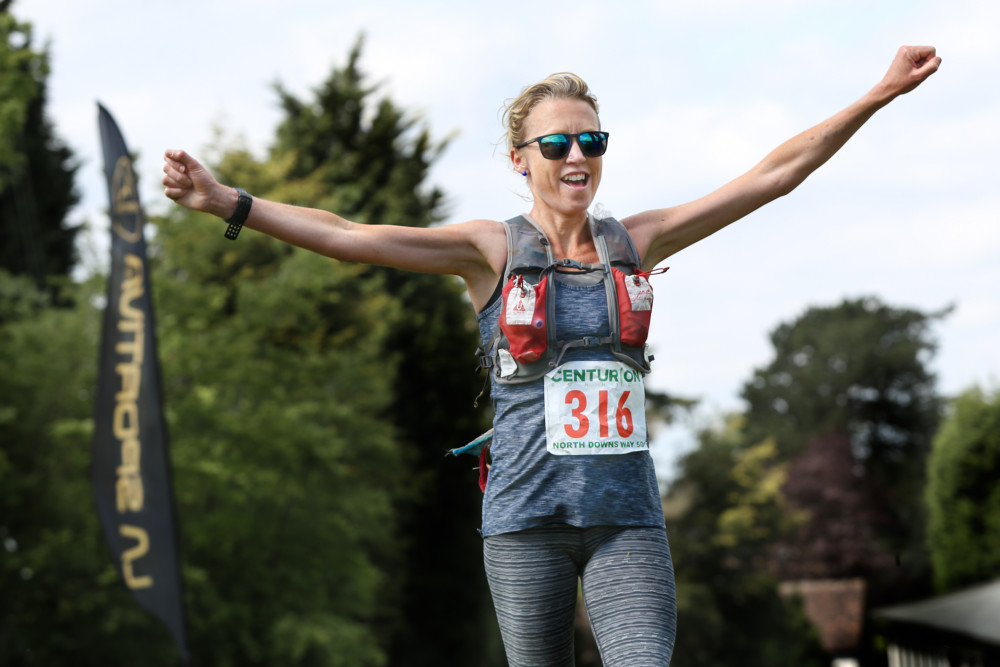 Ladies Champion and New Course Record Holder, Holly Rush
The atmosphere out on course on race day was fantastic, one of the best we have ever seen. Our 60 volunteers encouraging their running counterparts with themed aid stations, music and a banquet of epic proportions along the way. Their hard work paid off as 199 of 213 starters crossed the finish line.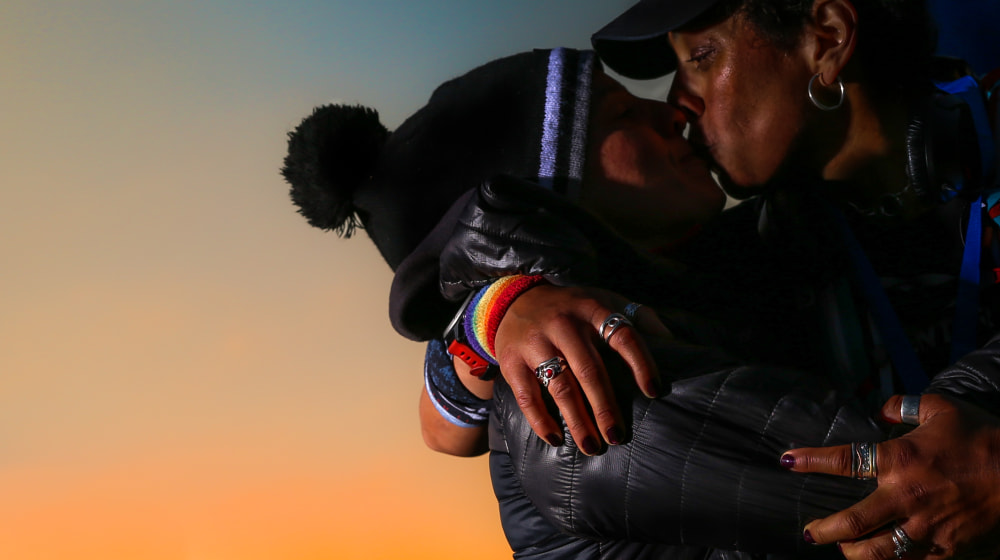 Sunset Finish
One particularly notable stat this time, was that 23% of the starting field were female. That is the highest proportion we have had yet and it is wonderful to see. Long may that ratio continue to increase.
Our final finishers as always, came home with the tightest of margins. Ian Lang and Ray Hasler, two veterans of our races were cutting things very fine indeed on their way to us up in the final field. Ian had run a very smart tactical race and timed things to perfection, eventually leaving himself just under 5 minutes to spare. Ray on the other hand cut things rather closer. At 67, Ray has been a fixture of our events since the very beginning. He always brings a smile with him and we have shared many highs and lows. He's run well over 1000 miles with us and finished all of our events. This time he was literally screamed over the line by staff and volunteers with a scant 56 seconds to spare. Just to add extra drama to the occasion, the petrol powered generator providing air to the inflatable finish gantry gave up with 52 seconds to go, collapsing in a heap right behind Ray lying prostrate on the ground. Relief doesn't come close to the general feeling of all involved.
On now to the South Downs Way 100 in just four weeks time, our 4th event of 2016.
Thank you once again to all of our volunteers, runners, crew and race sponsors for making this one such a memorable weekend.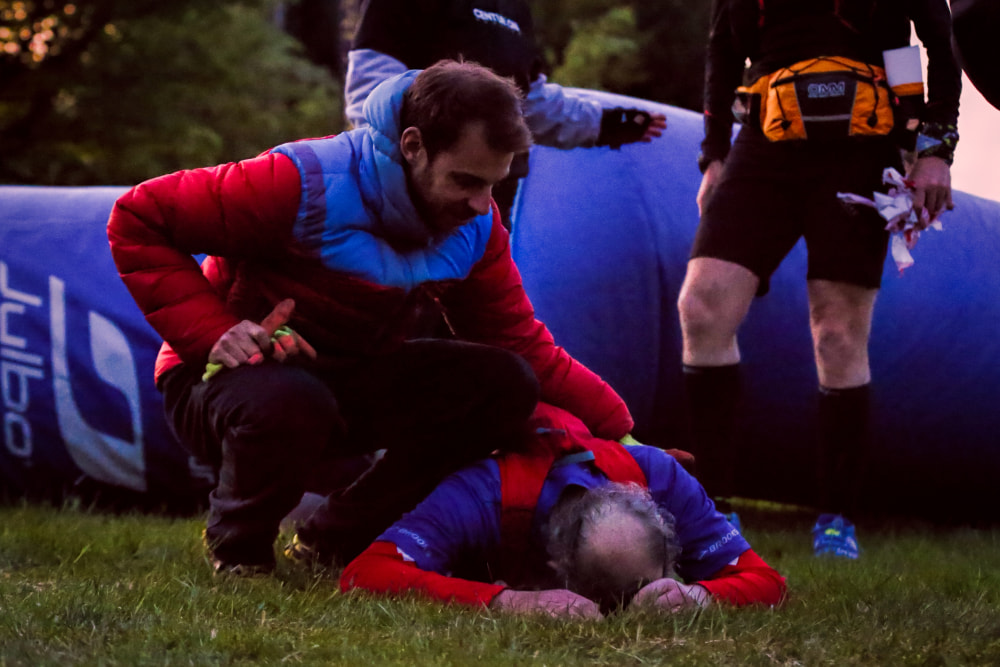 James congratulates Ray at the finish, with the collapsed gantry behind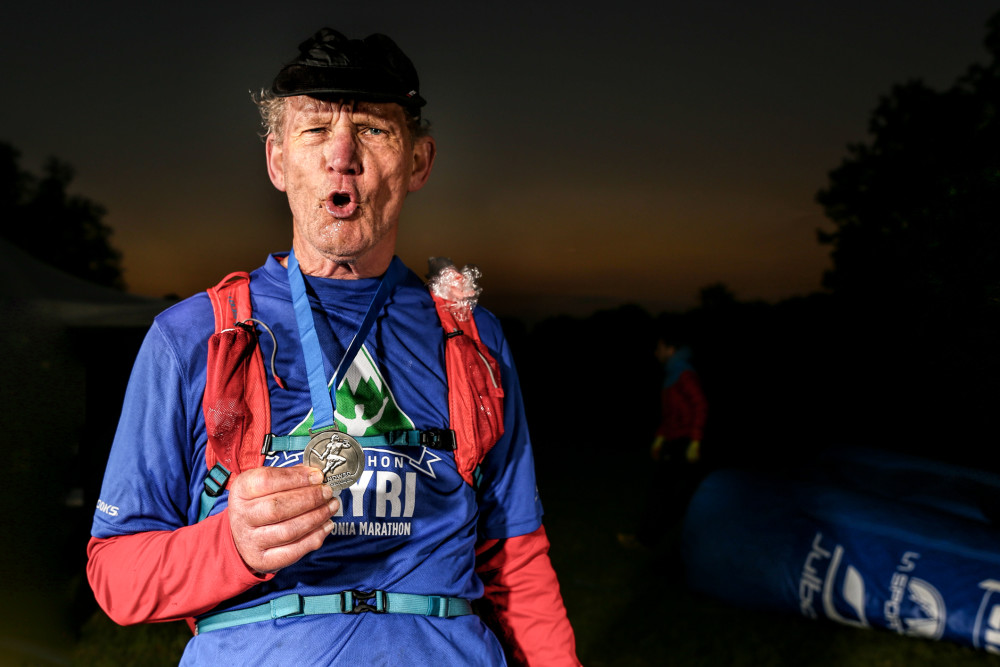 Ray a few minutes after the finish!