Our first ever 50km event was an absolute blast. Starting at 11pm on Friday night, this night race which was supported by Petzl gave runners from a variety of backgrounds to experience running woodland trails at night. We had it all from first time ultrarunners through to regular Centurion runners, Grand Slammers and even a European Champion on the start line.
The first lap, the racing up front was fast and frenetic in the mens race as a group of eight to ten extremely capable guys ran as an extended pack through the early miles. On the climb up to Go Ape at mile 5, things were fragmenting a little as the front two ran the climb and others backed off a little to keep their effort levels in check. The crowd at the top of the climb offered great encouragement in an otherwise silent woods. This was brilliant fun to behold.
Around the back half of the loop the front two continued to run the entire course and pull out a gap on others behind.
Rahil Sachak-Patwa was first in off of lap one, trailed by Dan Lawson in second, nearly three minutes back before five others all within 90 seconds of Dan, including the brothers Kevin and Mark Shannon off of a recent successful Bob Graham Round.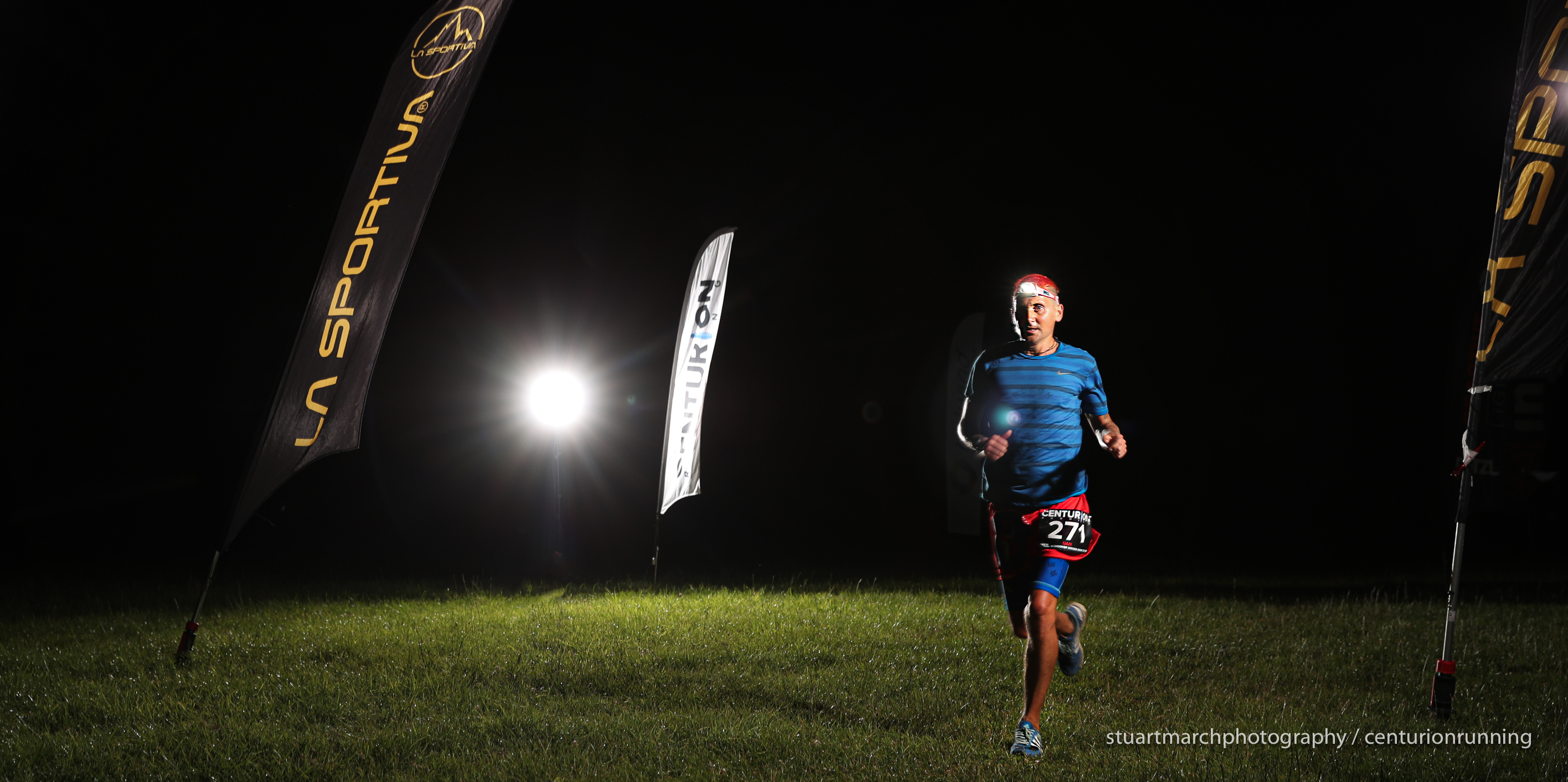 Dan Lawson coming in off lap one in second place
The second lap we were interested to see if Stuart Leaneys overall lap record of 1:21 would get taken down but in the end, nobody came near. Rahil was first in off loop 2 with a 1:28 lap split for 2:58 elapsed. Dan sat in second, now ten minutes back, and the Shannon brothers held a four minute gap over the rest of the field, running in 3rd/4th. Things stayed the same over the final loop as Rahil came bursting over the line for a win at the inaugural edition of this event in 4:34. Dan Lawson picked up second in 4:47 and the Shannon brothers holding on for 3rd/4th in 4:57.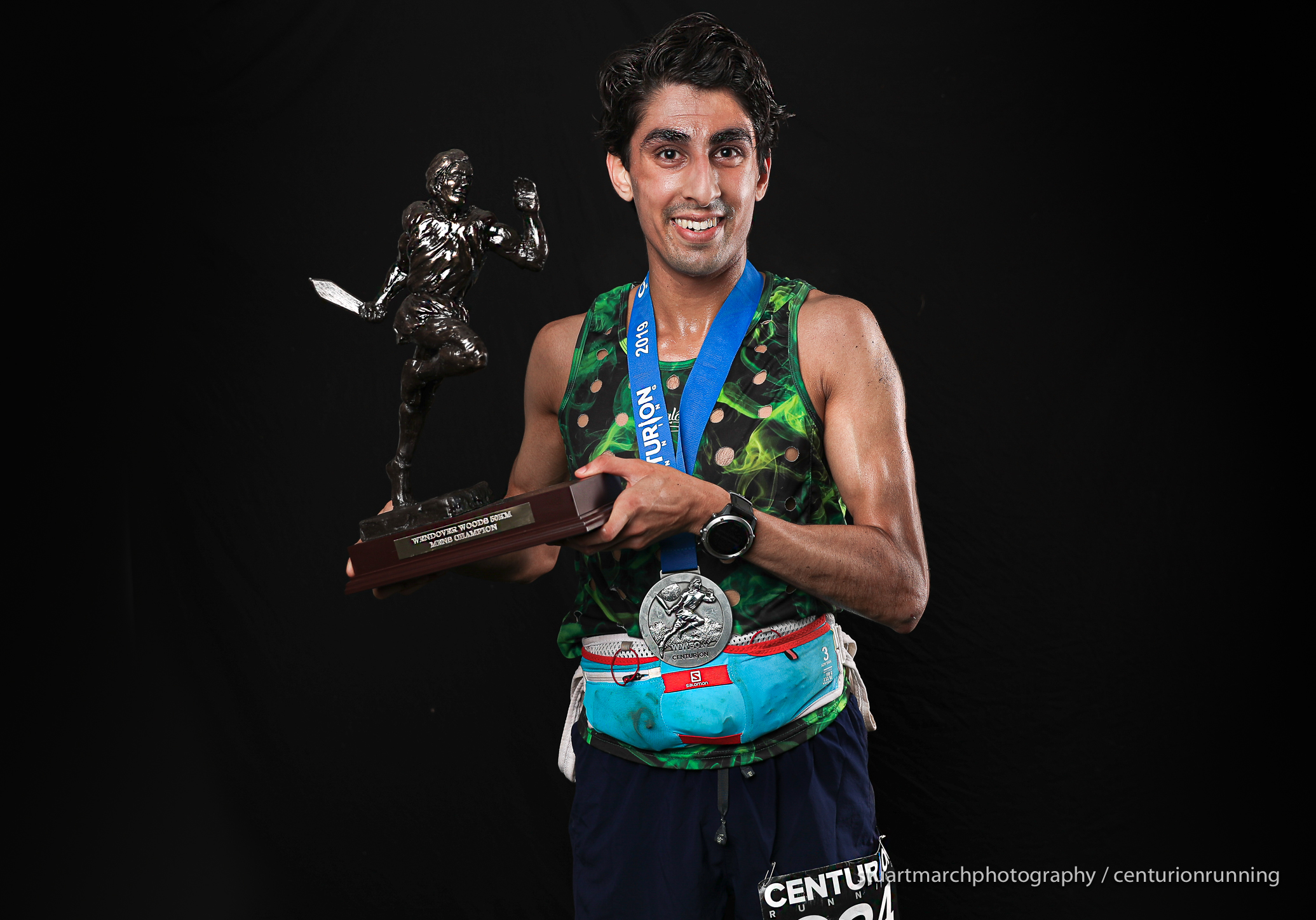 Rahil with his winners trophy
In the womens race the lead was held from the gun by Ewelina Wojtala who ran an incredibly consistent race with time splits at the end of each loop of 1:54, 3:54 and 5:59 for the win. She was marked closely throughout the entire race by Kat Barrett in second who sat five minutes back at end of loop two and closed the gap slightly to four minutes at the finish, coming home in a time of 6:03 elapsed. Third place went to Rebecca Paiser in 6:59.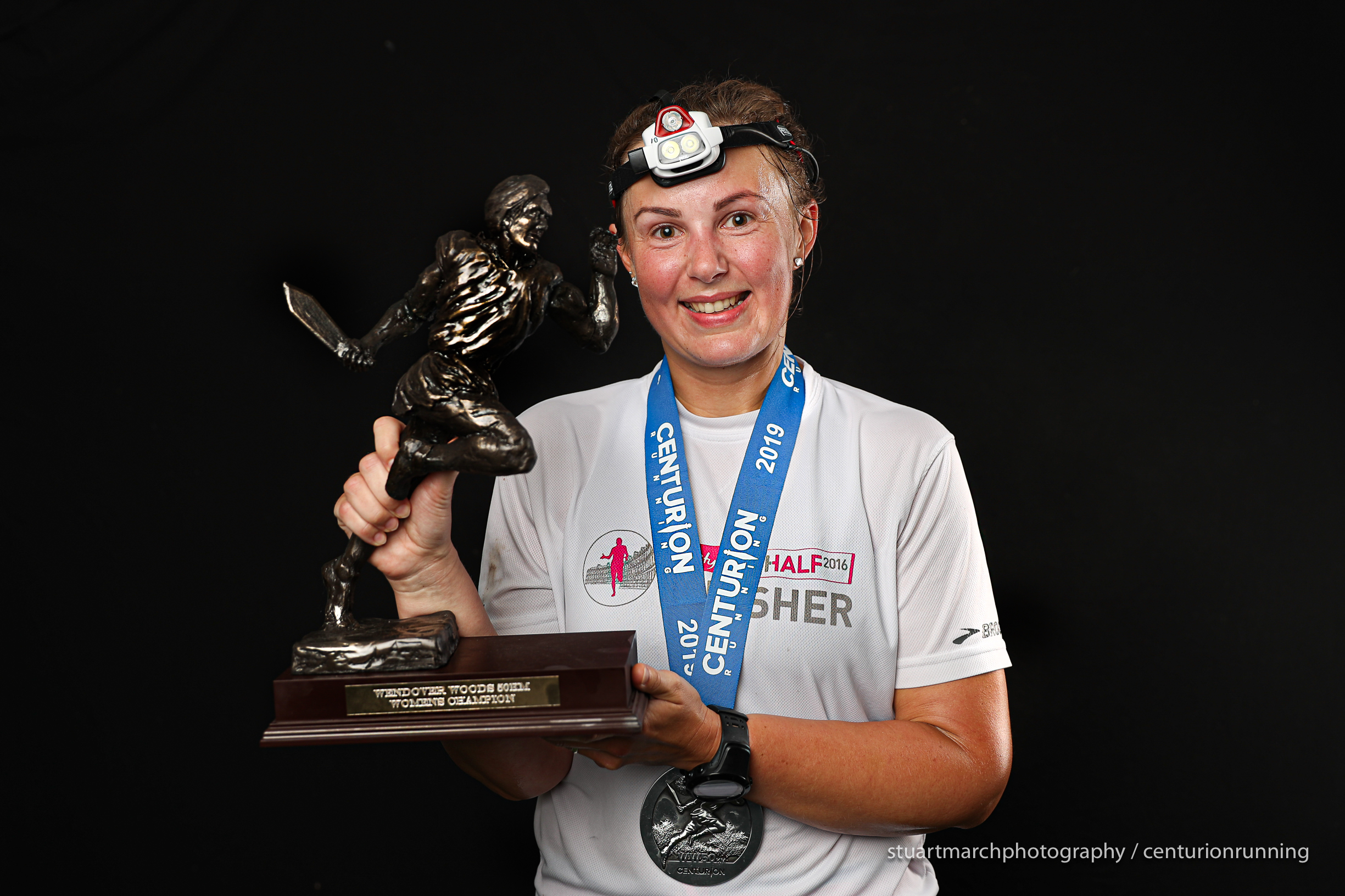 Ewinlina in her debut Centurion win
In the age categories, Dan Lawson won the MV40 prize, Paul Radford won the MV50 in 5:07, MV60 went to Peter Colwill in 7:31 and MV70 to John Fanshawe in a superb 7:34.
The FV40 prize went to third place Rebecca Paiser and FV50 to Debra Bourne in 7:10.
Thank you to all of our volunteers who stayed out all night to get this one off of the ground. Great fun was had by all!!