The 2019 season started with a bang this past Saturday with a classic April day on the South Downs Way. Dry weather, a cooling breeze and stunning views over the surrounding countryside. Whilst there are a myriad of stories as ever, within a finishing field of 354 runners, the two stand out results came from the womens race.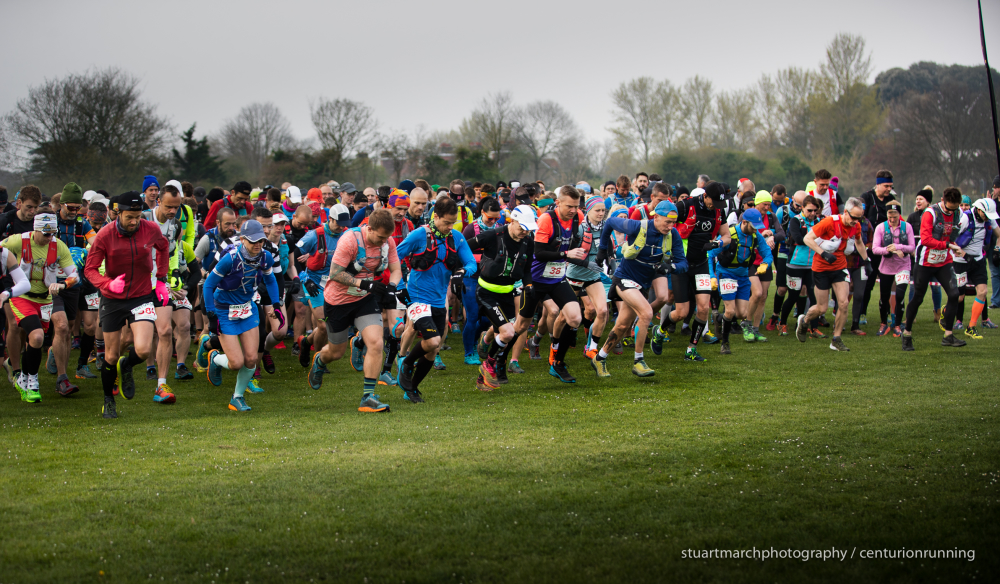 At the sharp end of the field, Julia Davis ran off the front from the gun and produced an exceptional performance in what was her longest race to date. One of the fastest female marathoners ever to toe the line at one of our events with a 2:39 to her name, Julia was stepping up in her new ultrarunning career following solid results at two shorter events in 2018. This as we know, is a runners course. Last year we had seen Tom Evans and Sarah Morwood both take home Course Records. The slight headwind this year, unusual on this course, was a factor and we did wonder if it might cause a slow down for some later on, but not for Julia. Her splits were fast through every check point, as she began under course record pace and continued to increase her margin under that mark until the fourth aid station - arriving there 11 minutes under Sarah's 2018 split. It was enough, as she held on to be the first to break the 7 hour barrier in any of our events, coming home in a new best of 6:54:26. Julia hit the track with 3rd and 4th men still making the final circuit which made for an exciting finale! Simply outstanding running and Julia is clearly a real talent to watch for the future.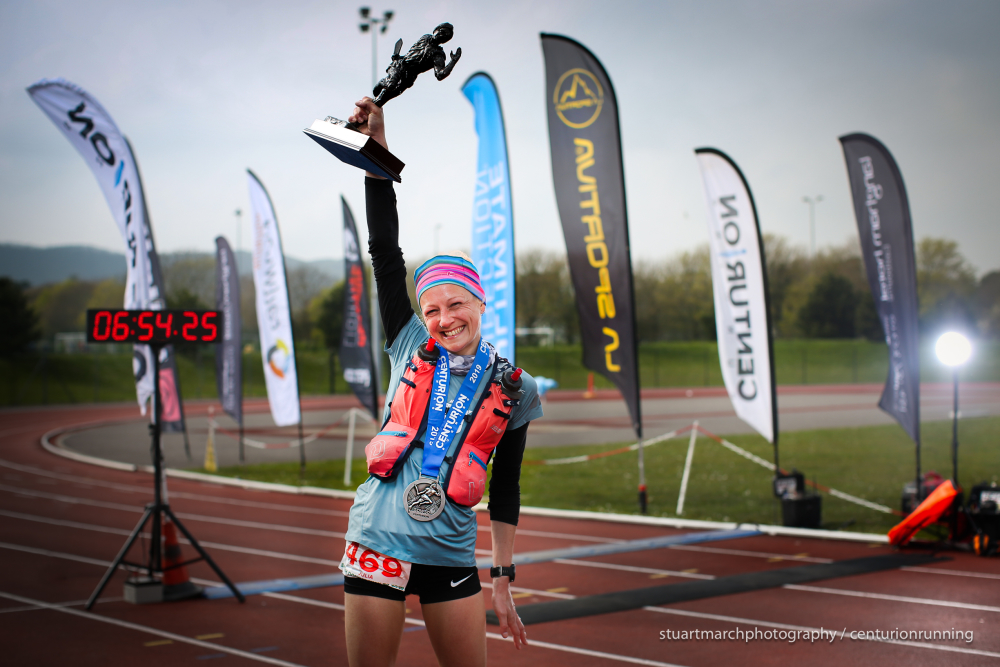 At the polar opposite end of the field, Catherine Marriot was beginning her 29th event with us. Having finished the SDW50 back in 2014, Cat had started and failed to complete a total of 26 events in the interim period, coming in to this race. It takes a tremendous amount of determination to keep trying at what can be a very punishing sport. Throughout 2018 she improved, and it looked likely she would get a finish at the 2018 NDW50, before taking a detour close to the end and missing the final check point cut off with 7 miles to go. This time, Cat came in well trained, focused and ready. Whilst there were some 'serious yet encouraging' words had at check points between Cat and Staff in order to maximise aid station efficiency, Cat clearly wanted it and it became clear that she was doing enough to make it happen. With 8 minutes to go, she crossed the line to complete her third lifetime finish with us. A result and performance that sums up all that this sport is about and makes them such a special place to be whether it's welcoming home first, or last place.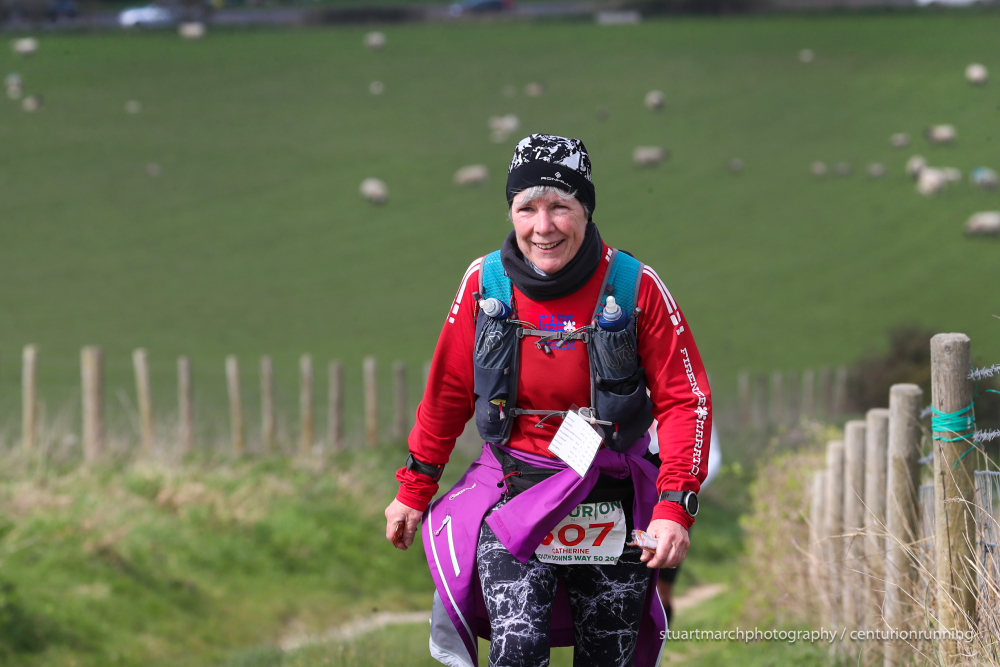 The rest of the womens race was equally exciting. Running second place all day was Amy Sarkies, our 2018 WW50 champ and she held on to finish in 7:22 which puts her at sixth on the all time fastest finishes for this event and gave her a new FV40 record. Behind Amy there was a great battle for the final podium spot. Consistent performer Rachel Fawcett went out strong and forged a small gap over fourth place Charmaine Horsfall who has had some great results on the Hardmoors scene. As the race unfolded Charmaine looked the most consistent of any runner, male or female and impressed everyone by powering through from 32nd overall at CP1 to 10th overall at the finish, taking third place in the womens race in 7:27. Rachel took another fourth place in 7:47. Another podium surely beckons for her soon.
Much as in the womens race, the eventual mens winner, also a superb marathon runner led from the gun and produced a consistent display. Ben Parkes came into this race with his ultra career to date, not quite matching the calibre he has shown over the shorter road races - a 2:25 marathoner it was clear if he kept working at the long stuff it would finally click. The mens field was competitive and it was clear that Mark Innocenti who was second at last years NDW50, was not going to give up without a fight, sticking close to Ben throughout. But the gap grew by just a minute or two at each check point and with time running out, Ben was able to finish strong on the flat road section through Eastbourne, to cross the line in 6:35:49. Mark took second in 6:48:21 and Steve Hobbs was able to hold off a closing Ben Osborn by just 32 seconds to take third in 6:53 and scored a new MV40 record in the process.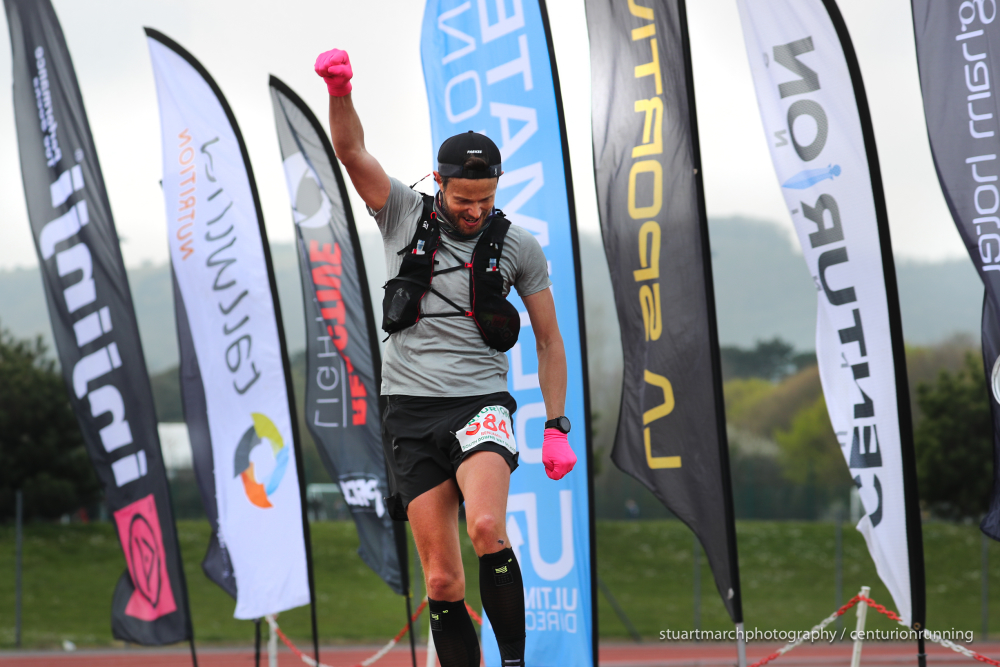 Age group awards went to Steve Hobbs (MV40), Rick Curtis (MV50) - Rick improved his own MV50 record here and now holds the top three fastest times in his category - David Prince-Iles (MV60) and in the womens race Amy Sarkies (FV40), Rose Williams (FV50) and Heidi Grant (FV60).
Congratulations to all of our 354 finishers. Our thanks as always to the 70 volunteers that made this another safe and successful event. We are excited to get the 100 mile season going in just under four weeks time at the Thames Path 100. As always, follow along on the day at the Live Link that will appear on the homepage from 0930 Saturday May 4th.