The first 50 mile race of the 2020 season took place this past weekend, with 224 runners starting the fifth edition of the Chiltern Wonderland 50.
The course is a 50 mile loop route through the Chiltern Hills, starting and finishing in Goring on Thames and in the perfect conditions we were gifted, offered the runners a chance to really enjoy the day.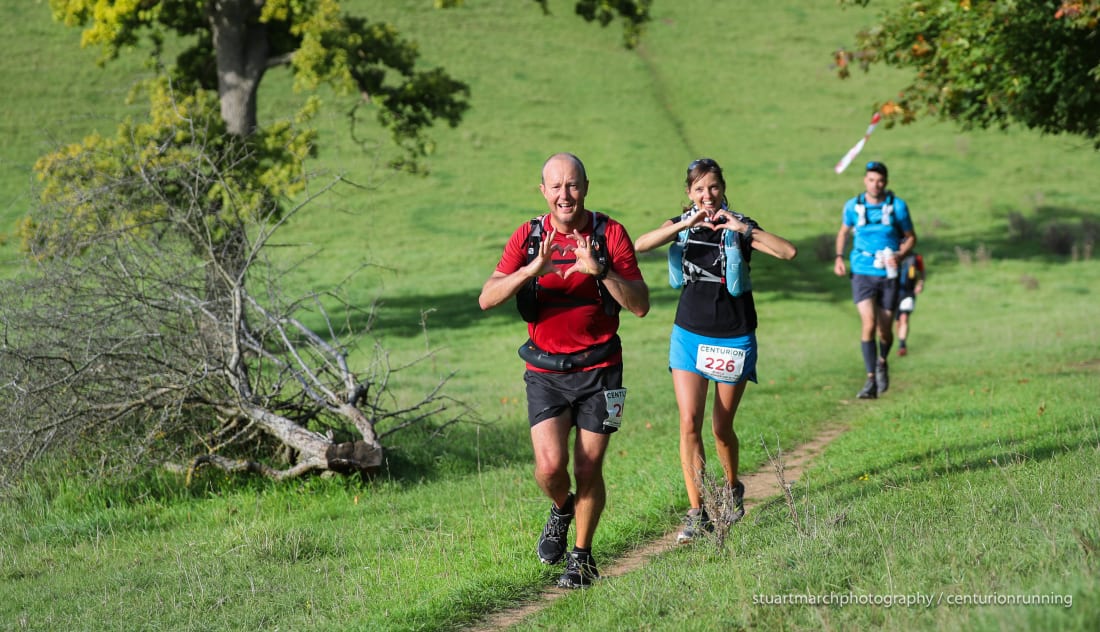 Lining up amongst the 224 starters were four previous Centurion event winners. Two time CW50 mens champion and course record holder Jon Ellis (also the Grand Slam record holder), 2019 mens champion Ed Knudsen and in the womens race 2018 Grand Slam and Autumn 100 Champion Laura Swanton and 2012 NDW100 Champion, Alice Hector.
It would prove to be those four athletes who dominated the mens and womens races respectively.
The time trial style start over a 2 hour window was again in place here as we continue to ask runners to spread themselves out based on projected finish times. Ed Knudsen went off early for the men and with Jon starting slightly later due to parking issues it really did have a time trial style feel to it. Jon had a clear plan to simply go for it from the start and shoot for the stars and post a finish time better than his 2016 mark, whereas Ed seemed to be focused more on the race itself. Jon blew through check point 1 and the 10 mile mark in sub 6:30 pace which given the climbs and gates already endured by that stage was a real statement. Ed however was through in 1:10 himself so was certainly not looking to sit back. Over the coming miles, Jon bridged the literal gap back to Ed in real time, but on live times with his later start was starting to build a margin on him. The two linked up briefly before Jon forged on slightly and dug in deep to try and run the circa 6 hour dream time he had in his head. In the end the final stages would prove to be his undoing with regards to that goal, but he was able to hold it together enough to break his course record with a 6:22 final time.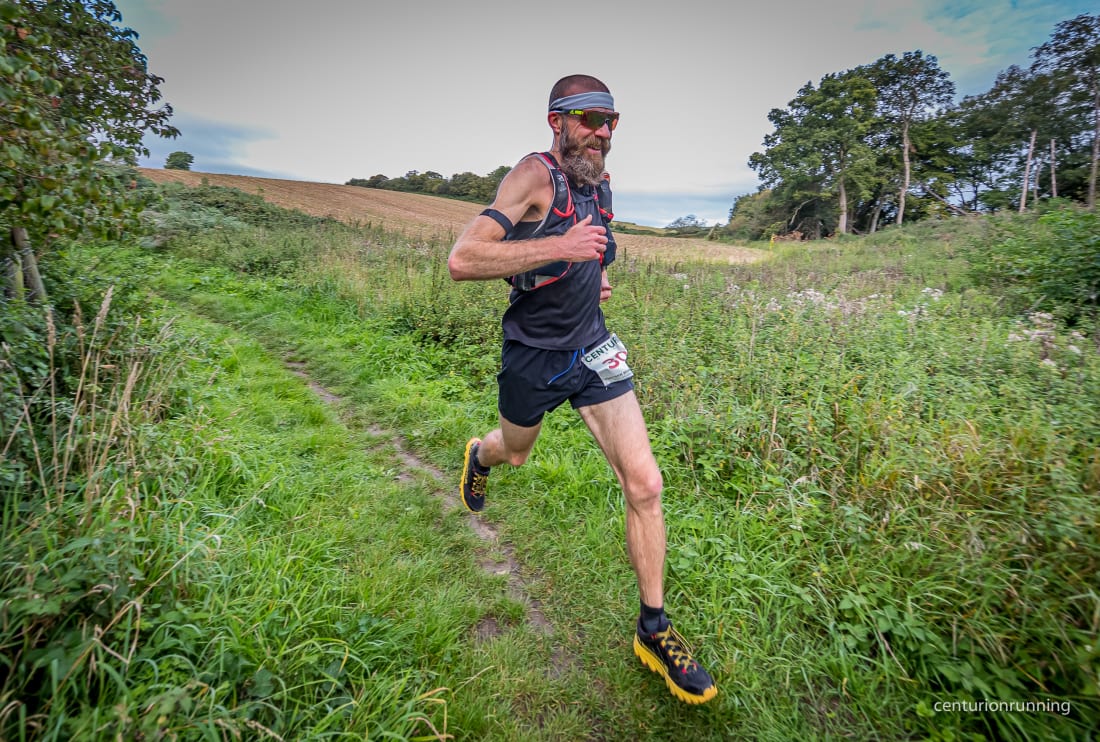 Jon Ellis on route to a new Course Record
Ed was just marginally behind Jon's splits over each section but ran an extremely solid race across the board, to come home second in 6:42. Third place went to Matthew Brown who ran a smart race to move from fifth at Check Point one, into third at the half way point and held it there until the end for a finish time of 7:21.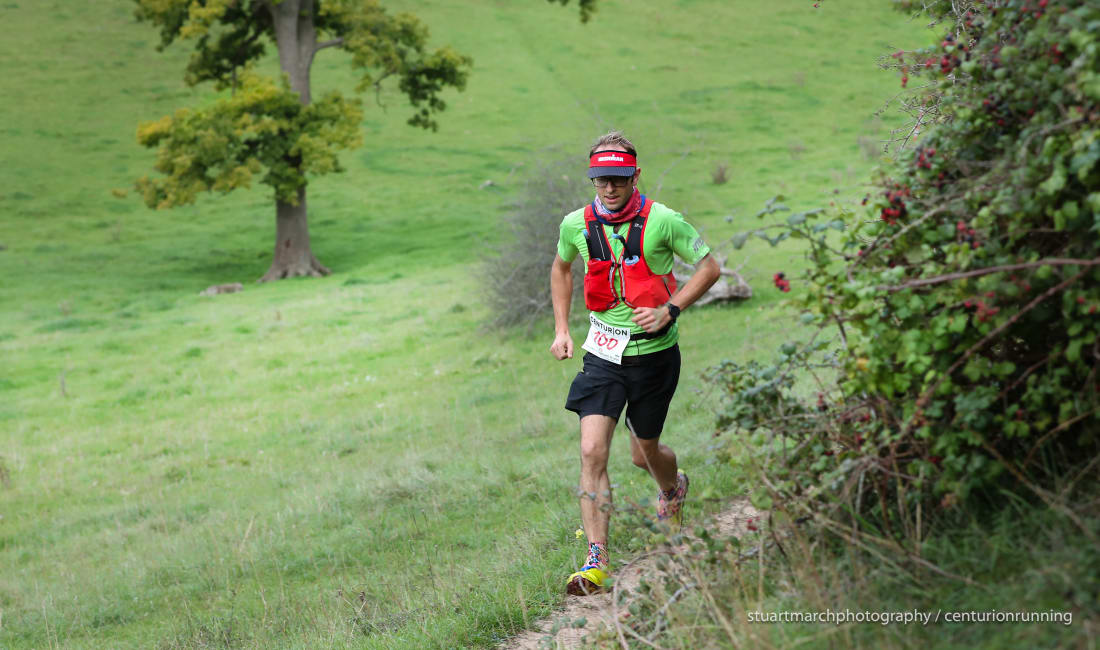 Ed Knudsen ran really well for second place, after his win last year.
In the womens race, things were extremely close right from the get go. Laura Swanton and Alice Hector were out to race hard in a similar to vein to the Jon vs Ed battle in the mens race. Alice left slightly before Laura, so whilst 13 minutes or so in real time apart at check point one, they were in fact through there within just 16 seconds of one anothers splits. By Mile 17 Bix, Alice held a two minute advantage, but as the hillier middle third of the course kicked in, Laura pulled some time back and at the marathon mark had forged into a two minute lead. That gap grew substantially beween Ibstone and Swyncombe check points as Laura emerged there with a 16 minute advantage. Laura is so strong on the climbs and Alice seemed to be suffering with issues that could possibly derail her completely. But Alice is a seasoned endurance athlete and rallied to finish with the fastest closing 9 mile split of the entire race, male or female. It was impressive to see and whilst ultimately she fell 9 minutes shy of Laura's winning time it made it a very exicting finish to a superb head to head. Both went under the old course record and Laura's winning time of 7:37 establishes a significant 21 minute improvement on the mark to beat.
Third place went to Clare Hanson who ran in third place from the CP2 onwards and fnished in a very solid time of 8:13. Charley Jennings one of our most consistent 50 mile performers of recent years, took fourth in 8:27.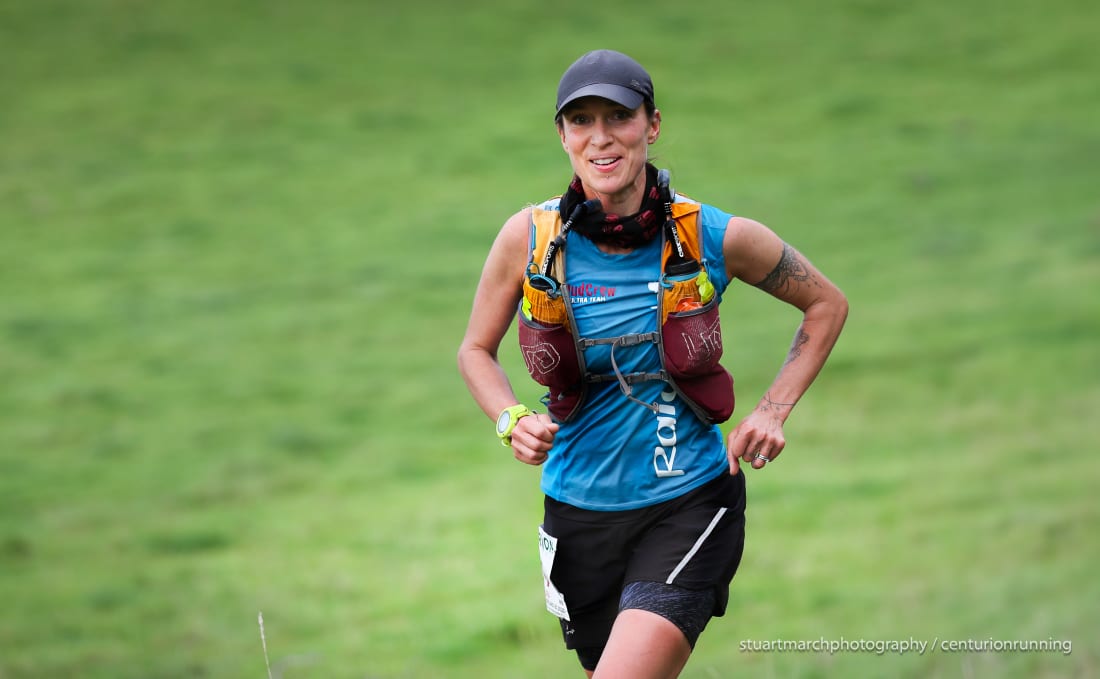 Laura Swanton returned to winning ways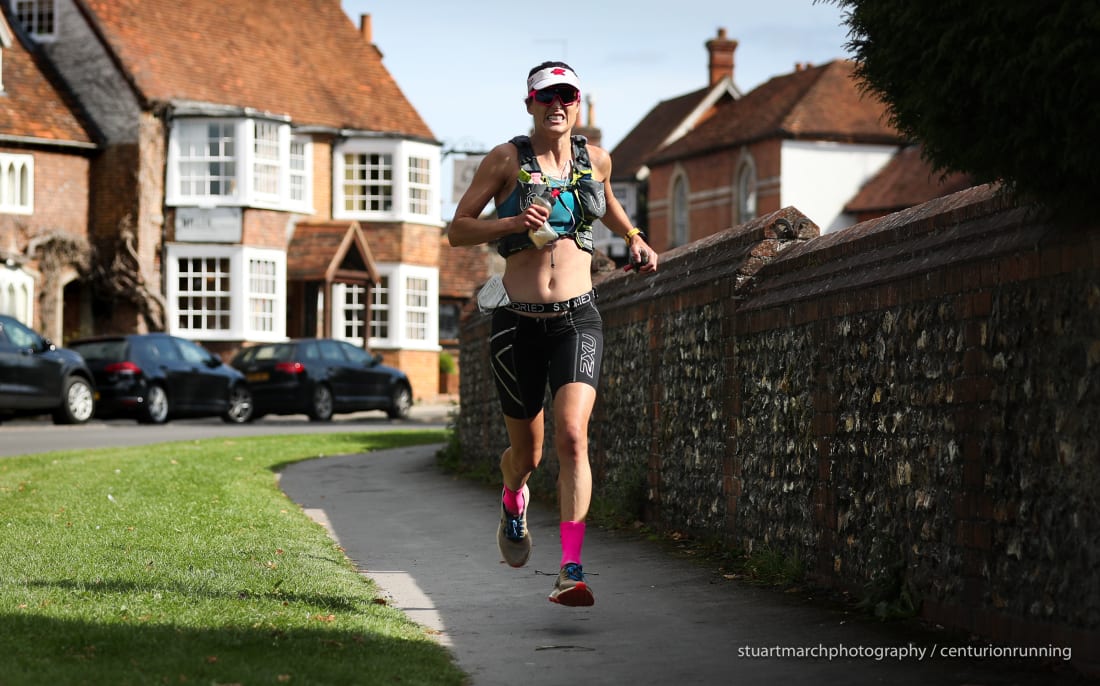 Alice Hector was the fastest runner in the field over the final section of the course
The race saw a superb 93% finish rate this year, the highest we have yet had at this event and vying with one or two others for a record finish percentage.
In the Age Group categories, MV40 went to Matthew Brown who was third overall. MV50 to Vince Darley in 8:27 (an age group record by just a minute), Vince is having somewhat of a vintage year. MV60 to Doug Cackett in 8:53, taking a massive 1:18 off of the previous MV60 age group record at this event.
In the womens age groups, Laura won the FV40 category in winning the race. FV50 went to June Harrison in 9:37 and FV60 to Jane Smith in 11:28. In doing so, Jane became the first ever FV60 finisher of this event.
Thanks to all our volunteers who made it another safe and successful day for everyone involved but also of course to the landowners for trusting us to deliver a safe event on their properties and to Goring Village for welcoming us in year after year, through good times and less good!