The 2021 edition of the Autumn 100, the tenth time we have held this race and a fantastic finale to our 100 mile season.
Film of the 2021 A100 by Steve Ashworth Media
242 runners showed up with the promise of the best running conditions possible - light wind, no rain, dry trails - only to find an unscheduled downpour to greet them to registration. But no matter, the race got underway in the last (hopefully) rolling start format we will have.
At 0830 the majority of the runners left Streatley on the first of the four, 25 mile out and backs, this one on the Thames Path.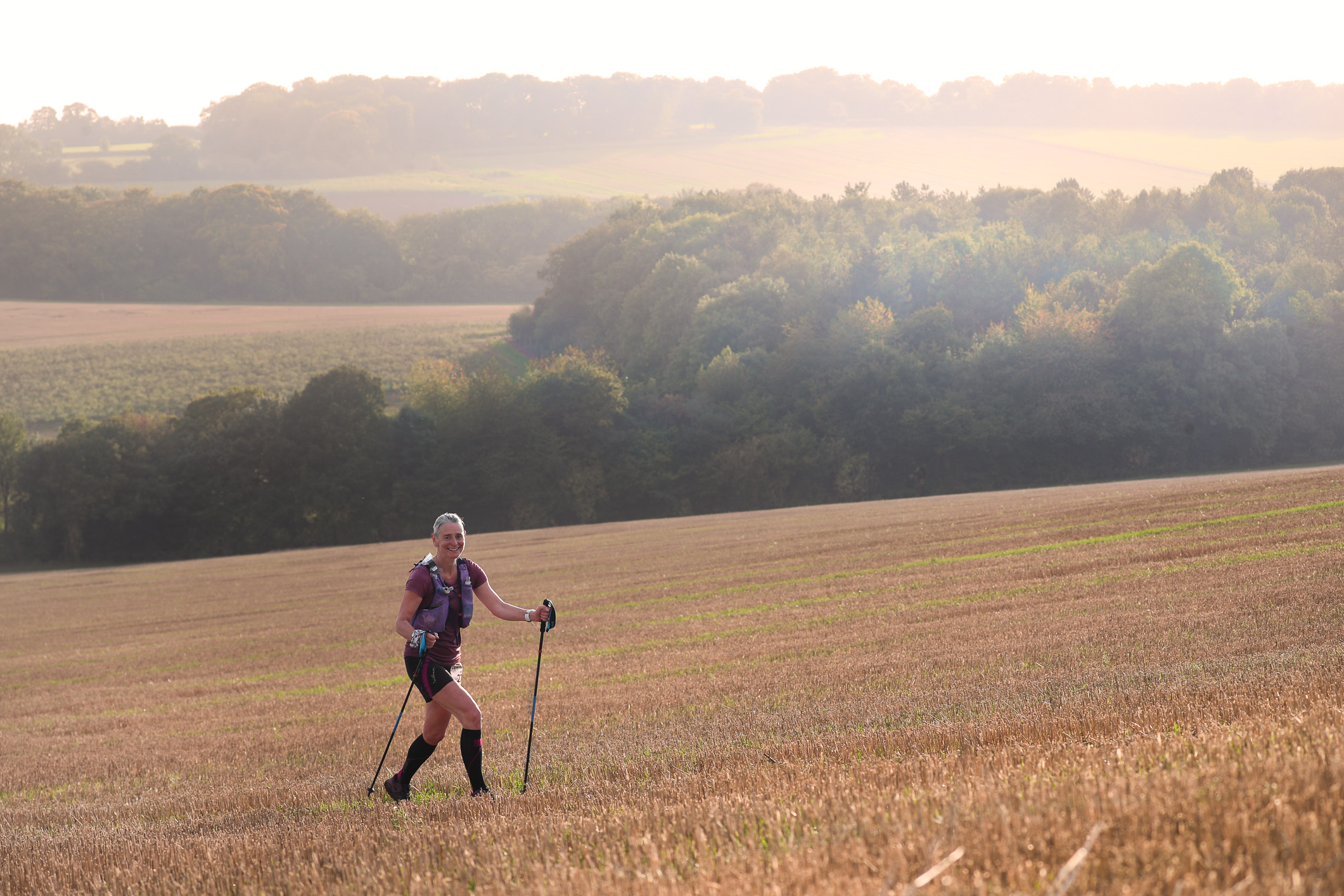 We had two absolutely sensational races on our hands, with the mens race going down to the wire with the leaders separated by just 10 seconds at the finish. Whilst in the womens, the race was led well under course record pace for 100km before changing hands. With a similarly tiny gap of just six seconds separating third and fourth.
In the men's race. Previous British 100km champion Rob Turner led out of the blocks and made fast progress on the trail. He was closely followed by Grand Slam leader Peter Windross and La Sportiva athlete Jacob Snochowski.
The pace was fast but not as fast as we have gotten used to, could it be that these guys were managing themselves a little more smartly in the pacing department than some of their predecessors....?
Out on the Ridgeway, leg two, the sun had burnt through the clouds and it felt warm what with the drying trails causing the humidity to rise too. The race usually fragments on the way back to Goring from Swyncombe and this time it was no different. Rob suffering a hamstring injury, began to slow and eventually walked it in to Goring to call it a day, a real blow to those of us hoping to see him convert his 100km speed into 100 mile racing.
Jacob forged ahead on the ground and grew a lead. But Pete Windross who was literally the last runner to start the race in the rolling start window, was shadowing him for time, effectively 20 minutes back the entire way. It made for an unusual way to watch an event, waiting for Pete's splits to update from each check point, long after the leader on the ground had passed through.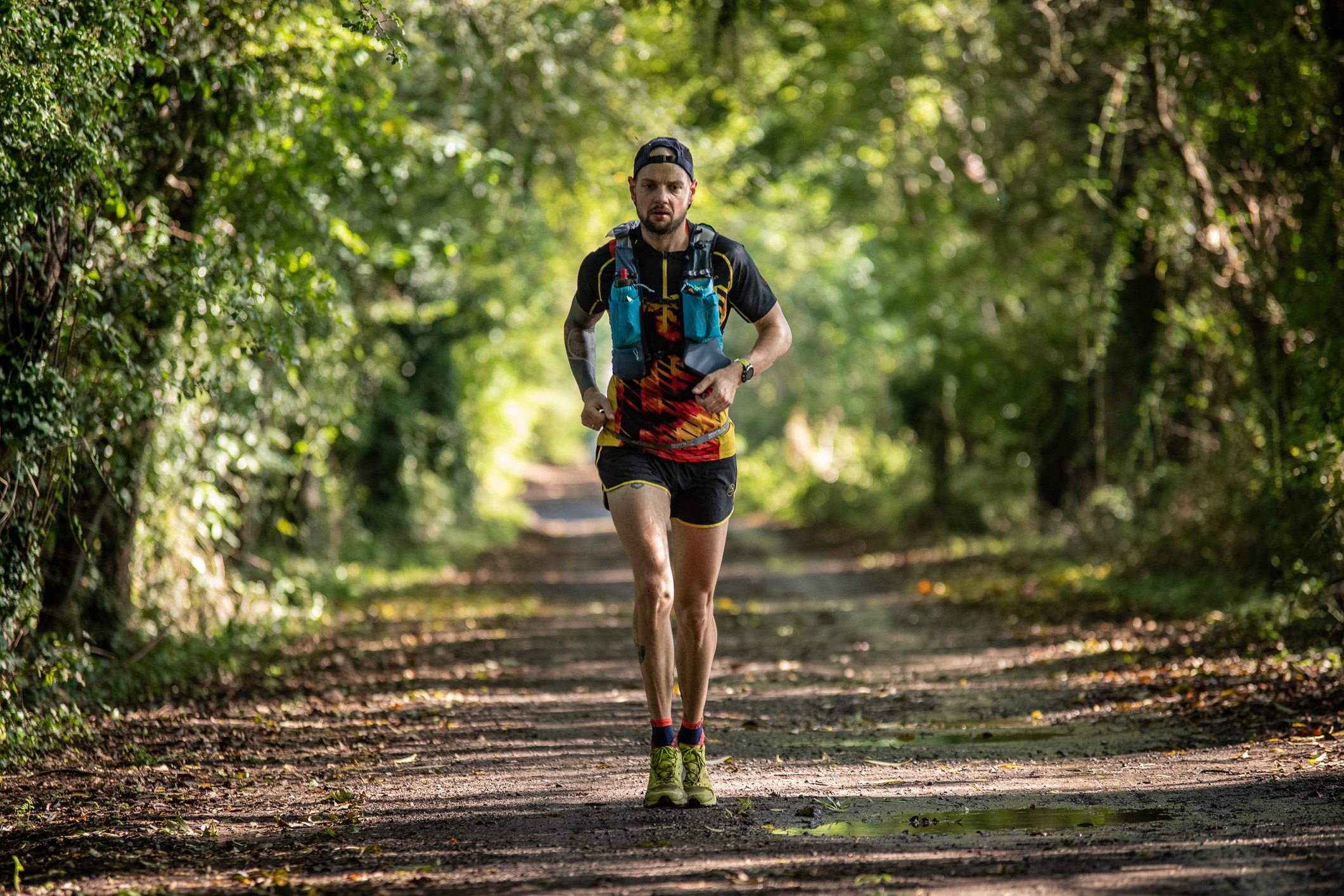 Jacob Snochowski (Photo: Stuart March Photography / Lenny Martin)
To mile 75 and the final check point, Jacob was in with 10:08 elapsed and Pete with 10:22, but giving full chase now, Pete began to overhaul Jacob on the way out to Reading and was taking minutes out of the defecit with each passing check point. Through Pangbourne inbound at mile 96, the gap between the two was just 3 seconds. Jacob had the after burners on and found some pace from the depths of his being, increasing his mile split from 9:44 per mile in the prior section, to a 7:49 per mile average pace as he ran through to the finish in a time of 13:59:21. In the process he set a course record here and became the second fastest trail 100 miler we have had, in our 44 events over this distance. But would it be enough to win the race?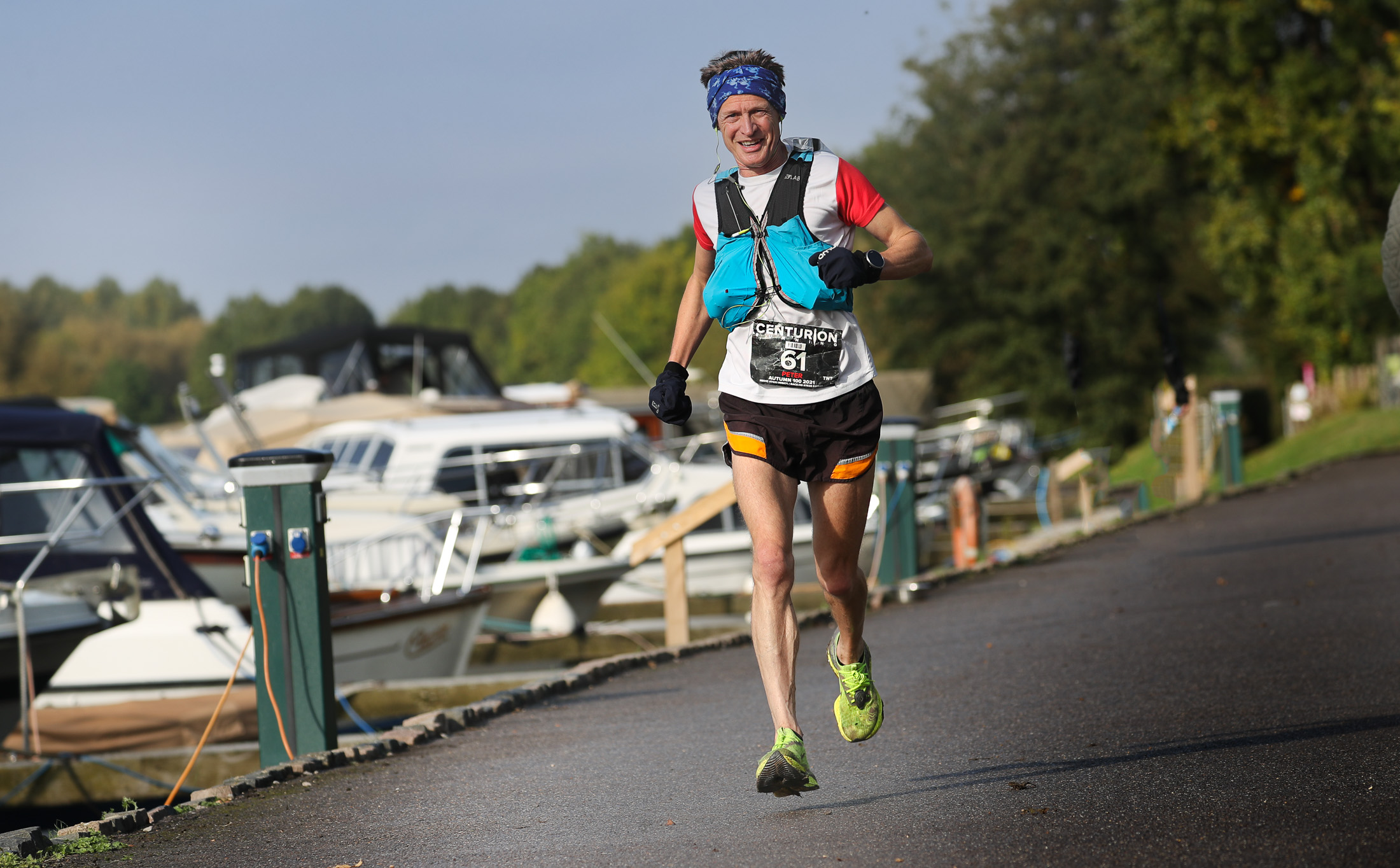 Peter Windross (Photo: Stuart March Photography)
Of course we now had the wait for Pete. Watching his tracker approach it was quite clear to all concerned, including Jacob that this was going to come down to minutes and quite possibly seconds. Pete burst through the line and emerged into the finish area in a time of 13:59:31. A defecit of 10 seconds to Jacob. To see the race unfold and for the two guys to run so well all day only to be separated by such a fine margin was a true privelege. The only shame is that they couldn't have duked it out head to head on the trail! No more rolling starts!
In third place, Julien Cazorla capped off a fine year and followed second place at the Chiltern Wonderland 50 here just four weeks prior, running home in 15:02.
The women's race was really exciting on paper, with speedy newcomer to the distance Bethan Male, up against the super experienced Debbie Martin-Consani looking for yet another 100 mile win. They were up against previous GB Marathon international Holly Rush, in her second ever 100.
Bethan led right from the gun and went out with serious intent, stretching her lead further and further over Holly in second and Debbie in third. Her lead at mile 25 was 7 minutes over Holly, with Debbie 30 minutes back. Beth continued her relentless pace and came off of leg two looking in fantastic shape, considering she'd just run 50 miles in 6:58. It was really exciting to see a young runner with so much potential lay everything out there and just go for it. But the 100 mile distance is a fickle one and there was a long way to go.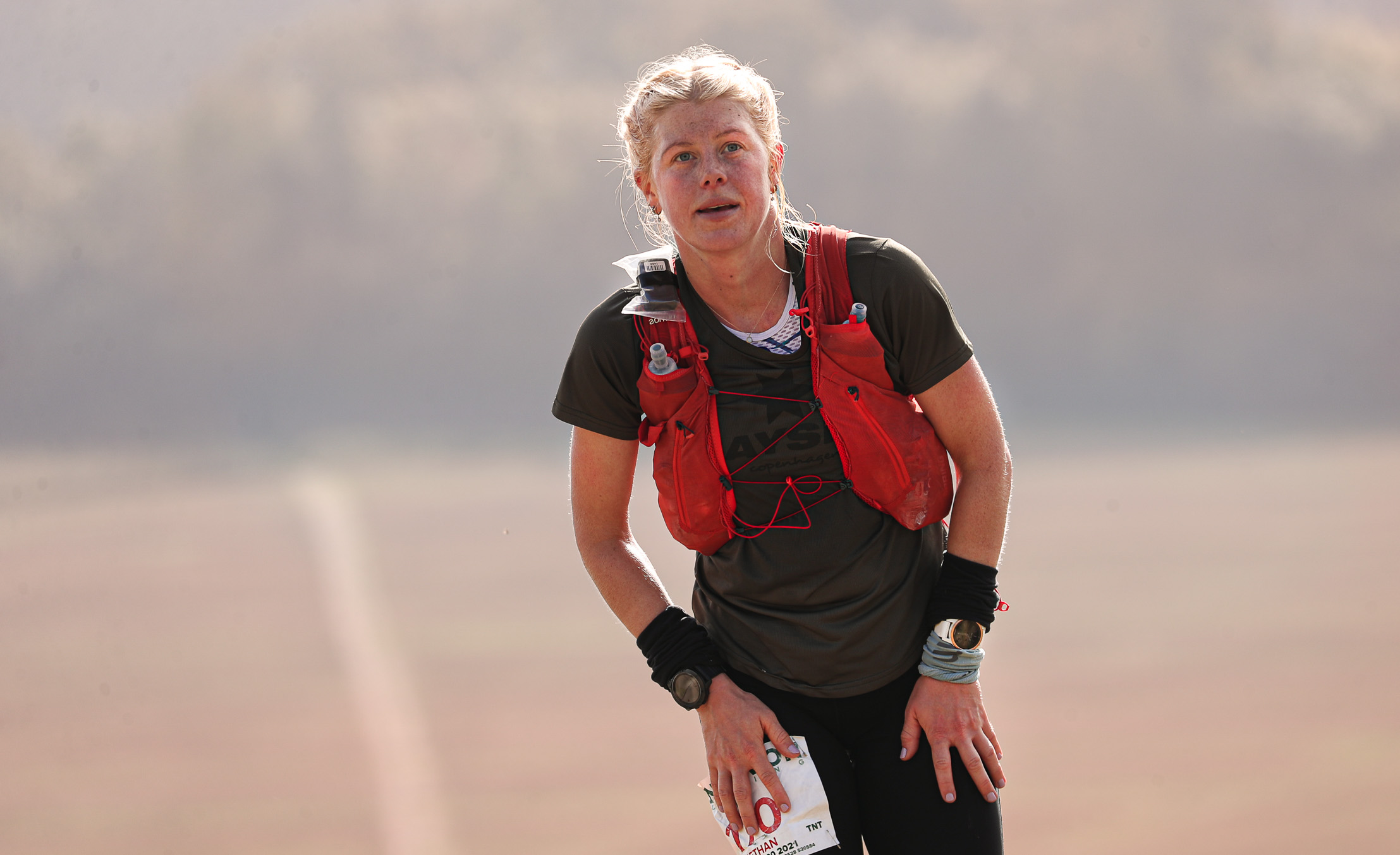 Bethan Male (Photo: Stuart March Photography)
Out onto the Ridgeway, her lead over Holly was 22 minutes and at the turn at 100km, that lead was up to 36 minutes. But within just a couple of miles of that, Bethan's left quad began to cause her acute pain and she was immediately reduced to a walk. Within no time at all, Holly was past into the lead and Bethan made the decision back at Goring mile 75 to call it a day, still in second place at the time.
That left Holly with an hour lead out on to leg four and with her pacer Gary House out on course with her, seemingly only a major issue could derail her path to victory. Win she did, making it across the line in a time of 16:51. The fastest 100 mile finish on trails that we have had this year.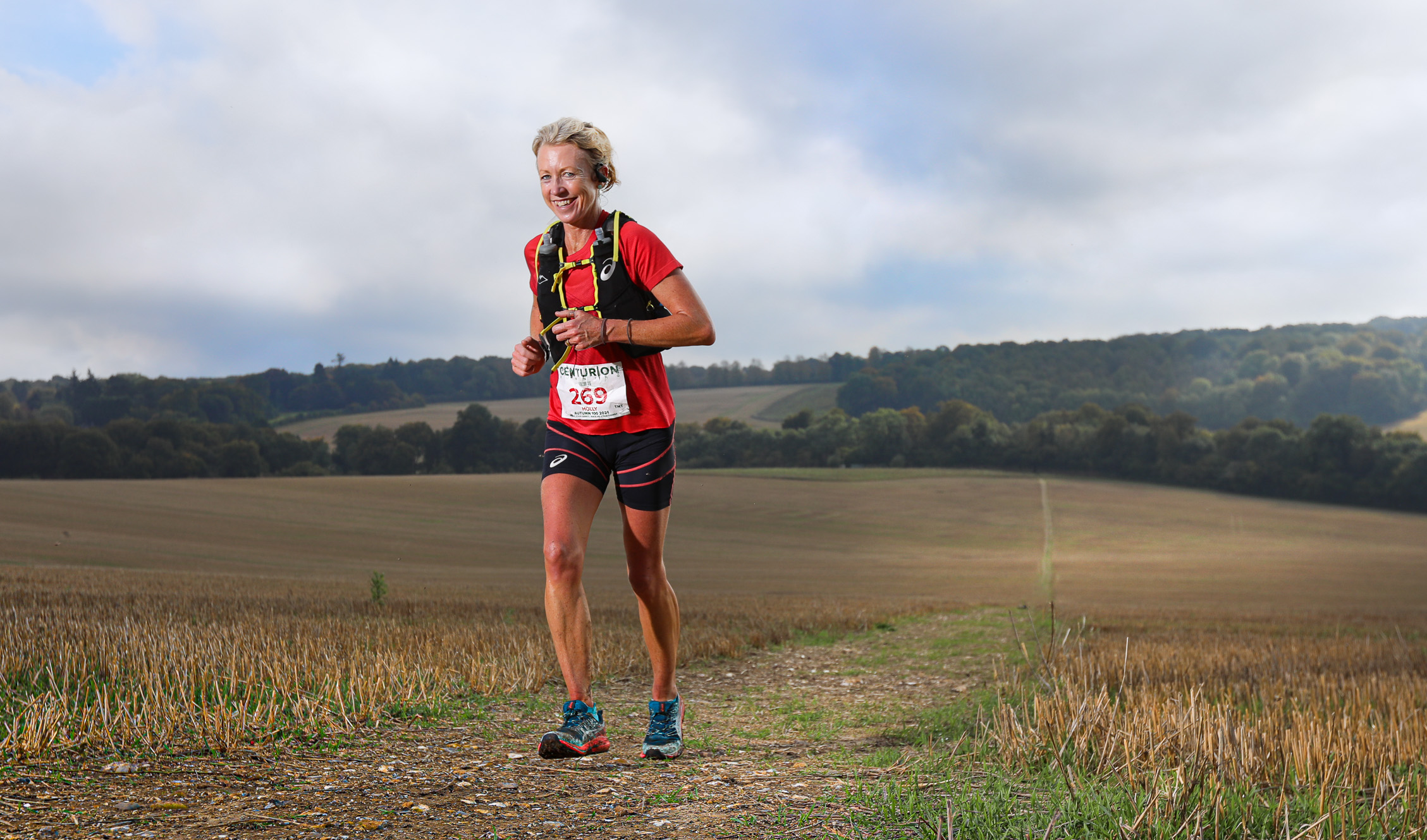 Holly Rush (Photo: Stuart March Photography)
Second place went to the ever consistent Debs Martin-Consani from our Ultra Team, in 18:21:46. A strong finish is never in doubt with Debs.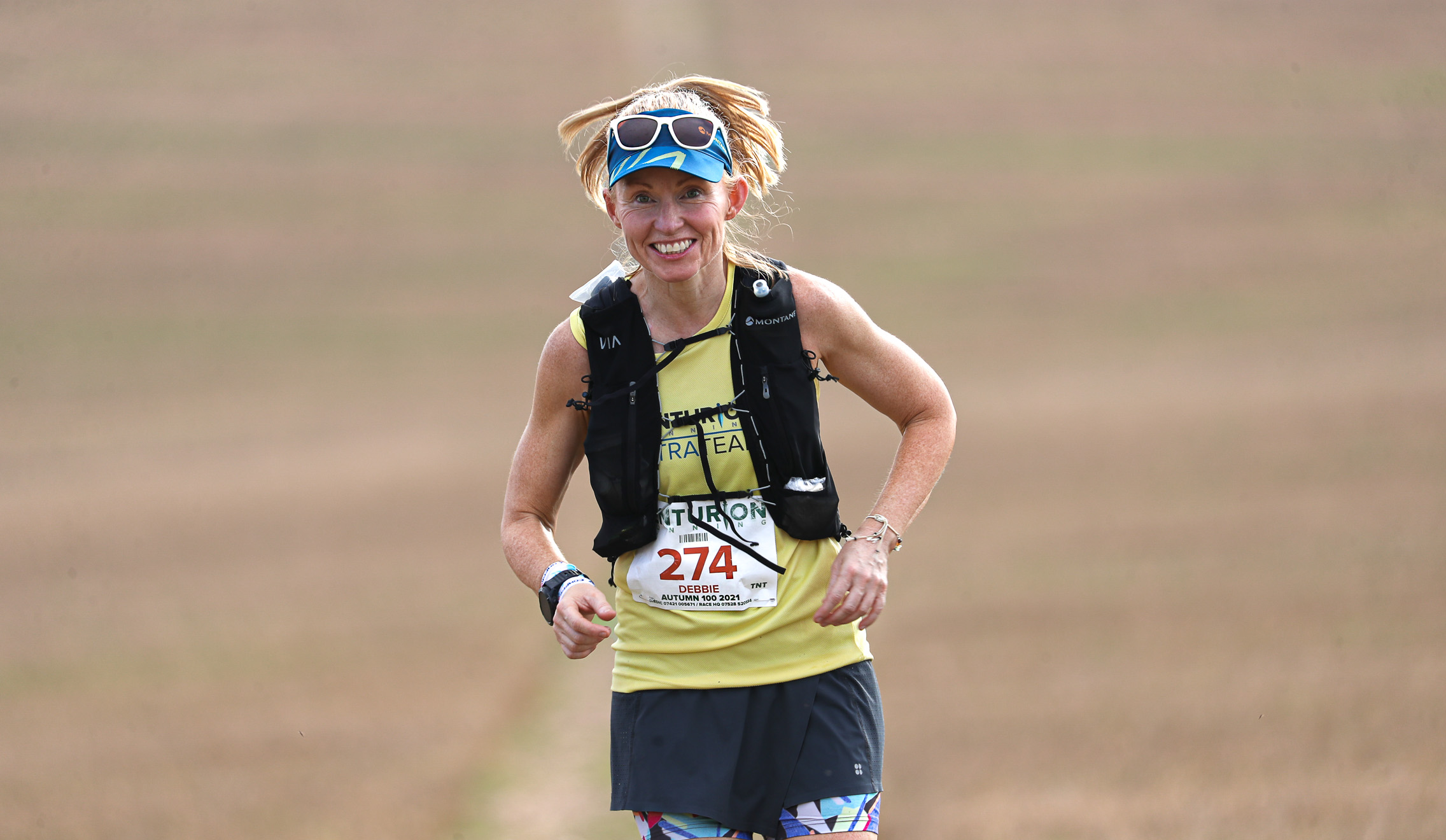 Debs Martin-Consani (Photo: Stuart March Photography)
The race for third was superb. Linn Erixon Sahlstrom sat in fourth place almost all day. As Bethan dropped out, Alysia Sawicka had crept up to third and stayed there for the entire of leg four, until the very final moments. Linn had started earlier in the rolling start window and crossed the line third in real time in 19:05:51. But then like Jacob, had the agonising wait to see if Alysia would finish inside of her time. Linn had left for the final four miles, eight minutes behind Alysia, but had been the stronger of the two and eventually edged her out for third by just six seconds.
In the Grand Slam, Pete Windross ran away with the mens victory finishing with a cumulative time second only to John Melbourne's sensational 2018 effort. An hour separates them at the top of the all time table. That is Pete's second Grand Slam and the second time he has topped the table at the year end.
The ladies Grand Slam victory went to Debra Bourne. Coming in just over 100 hours for the set, a superb effort. The only other female finisher of the Slam this year was Fern Parker who will go on to complete the Double Slam at Wendover in under three weeks time.
Ken Fancett completed the Grand Slam, for the eighth time in ten years. An achievement that is unlikely ever to be matched. He of course, won the first Slam back in 2012.
To round out the celebrations, long time volunteer and winner of the Slam all the way back in 2013, proposed to his bride to be Sarah at the finish line, having paced her the final 25 miles to her first 100 miler. A wonderful end to the weekend!
A huge huge thank you to our volunteers for making this event just as fun as ever and allowing the 242 runners the very best opportunity to have their best day.