Postponed and eventually cancelled in 2020 due to the pandemic, it was with huge relief that we were finally able to welcome runners back to this event for the second edition.
Runners set off between 2230 and 2300 on Saturday night in a rolling start format, but they were super keen to get going and it felt almost like a mass start as many opted to kick off almost as soon as they could.
Wendover Woods Night 50km 2021 Shot by: Steve Ashworth
Night time in the woods is such a great experience. Quiet, almost tranquil and with the trails completely empty save for the runners, it has almost a mystical feel to it. The racing is always extremely hot in the early stages and this year was no different. Three ten mile laps quite often feature opening times in the 1:25 range (10.3 miles/ 2,000 feet) and we saw that again this time.
The men's race saw several early chargers fade to differing degrees, to leave the experienced Neil Martin, sixth here last time, alone out front for the win in 4:51:39. Second place was taken by Craig Purle in 5:03 and third went to Paul Broadway in 5:07. Small gaps and great racing.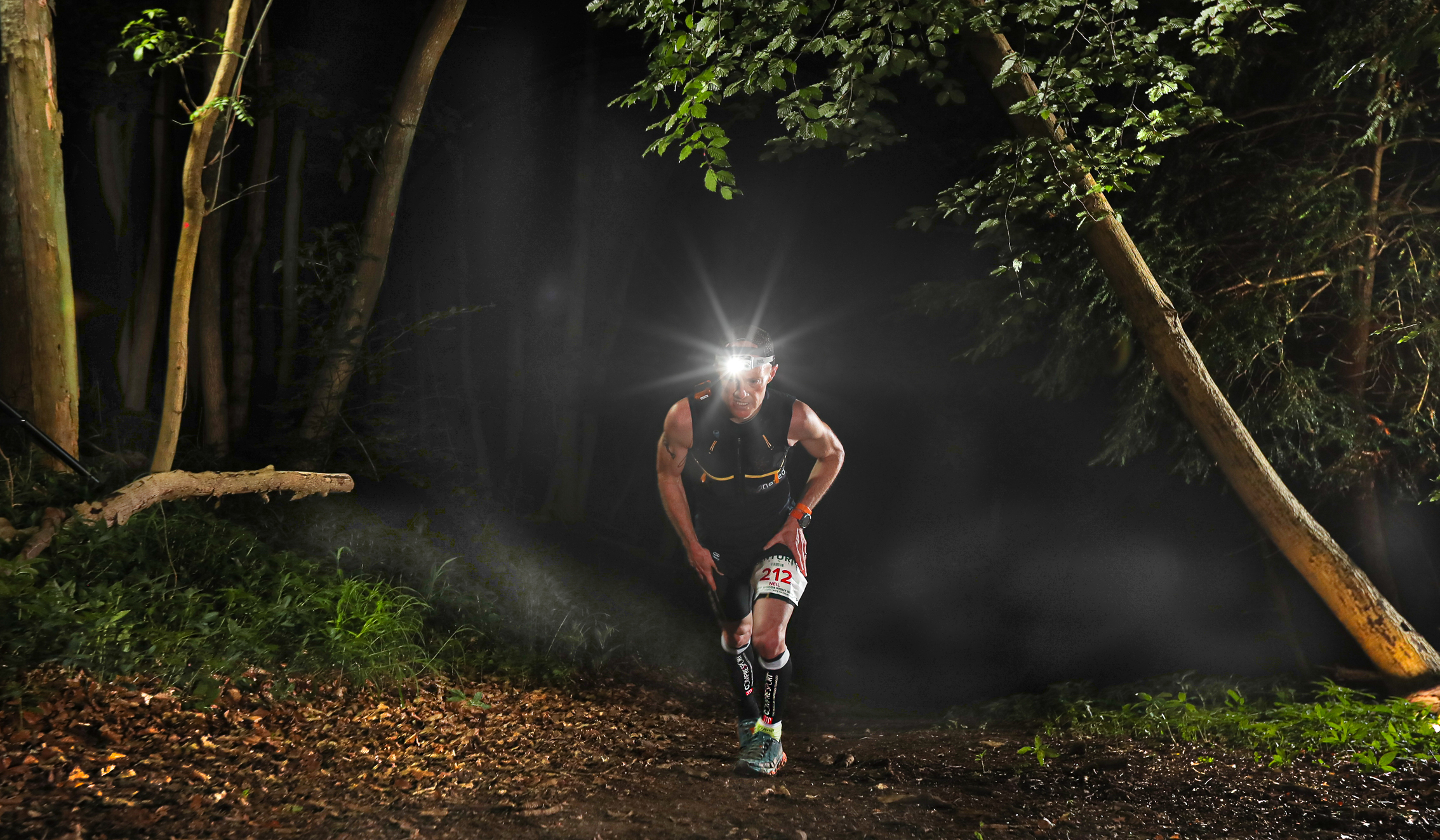 Neil Martin (Photo: Stuart March Photography)
The women's race was even more exciting. With eventual winner Nicola Soroghan exchanging the lead with second placed Claire Kanja through the middle portion of the event. Nicola's winning time of 5:47 was twelve minutes inside the previous course record. Claire came home for second in 6:02 and third place went to Becca Hayden in 6:10.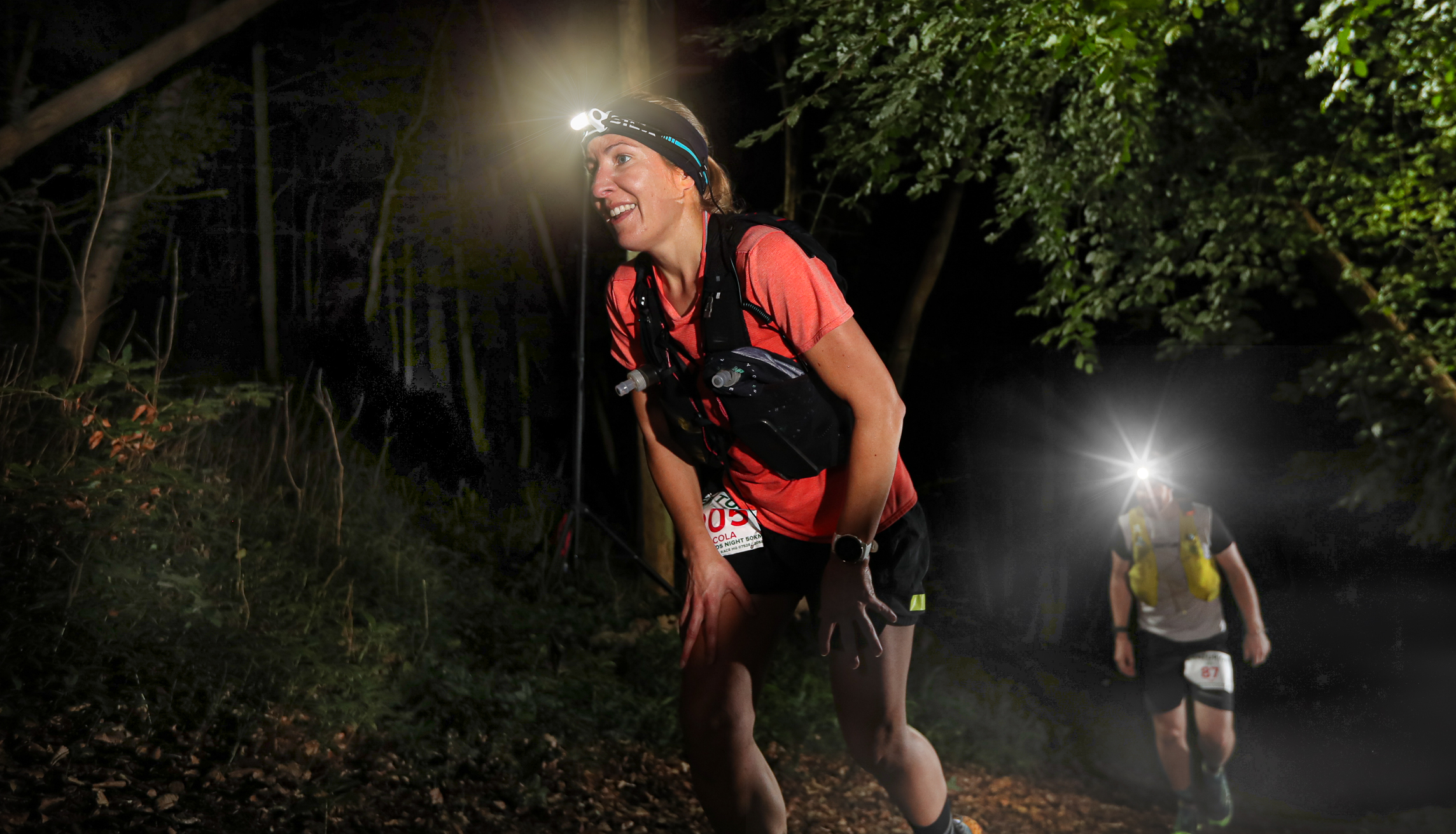 Nicola Soroghan (Photo: Stuart March Photography)
There was high drama at the end of the race, as the final two runners out on course battled the full nine hour and thirty minute cut off. Jack Mortassagne who has run dozens of our events since our very beginnings, often giving us thrilling last minute finishes (including at the 50 miler here before) set off on course with his daughter Kate. Kate dropped him pretty early on, showing her old man that she meant business. It turned out to be a good move as Jack just missed the cut off whilst Kate made it home our final finisher in 9:13. Huge congratulations to her.
This event will stay a regular fixture, we love these woods and this course with a passion and to have them to ourselves for a night race is amazing fun.
Photo: Stuart March Photography / Matt Mills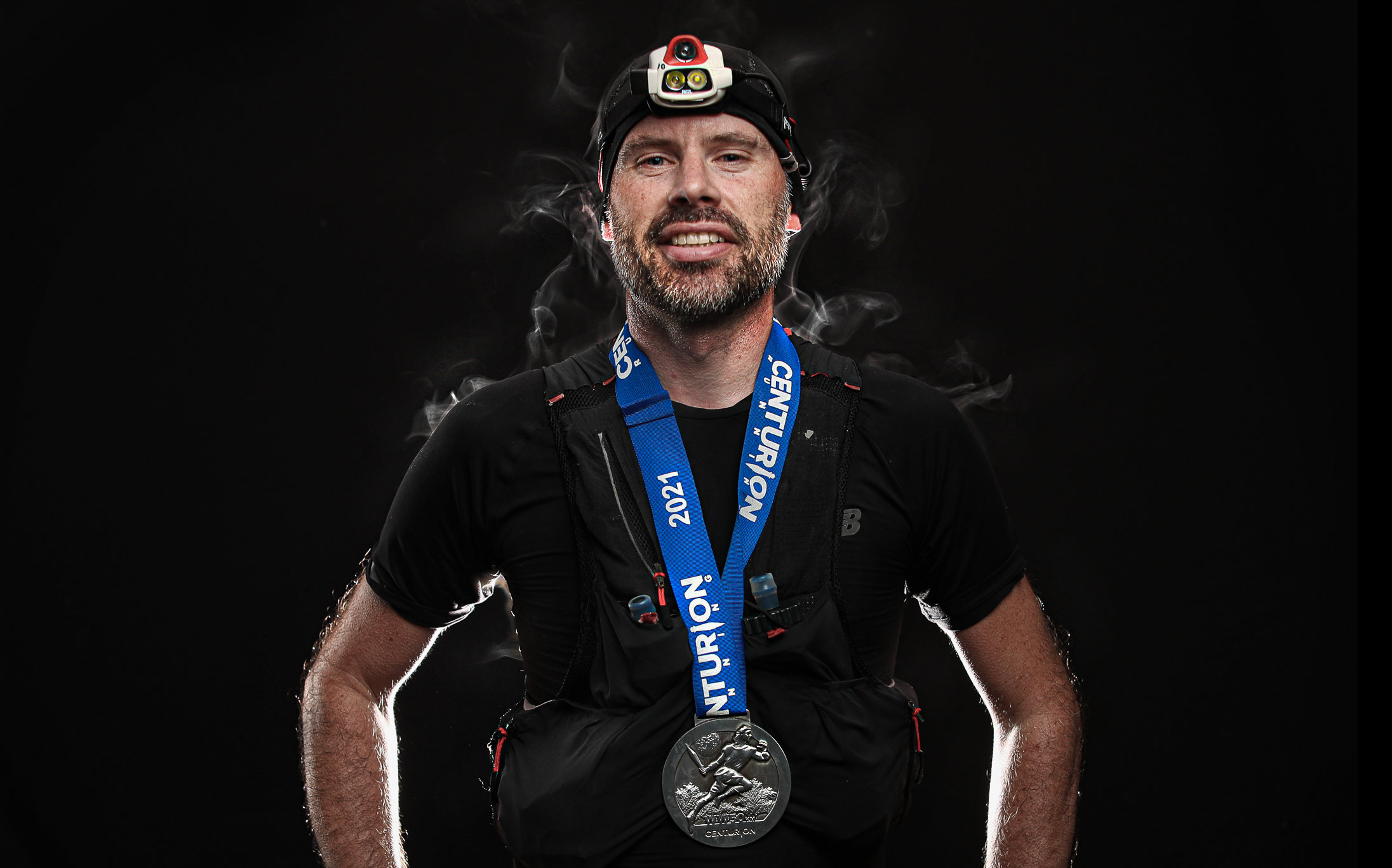 Photo: Stuart March Photography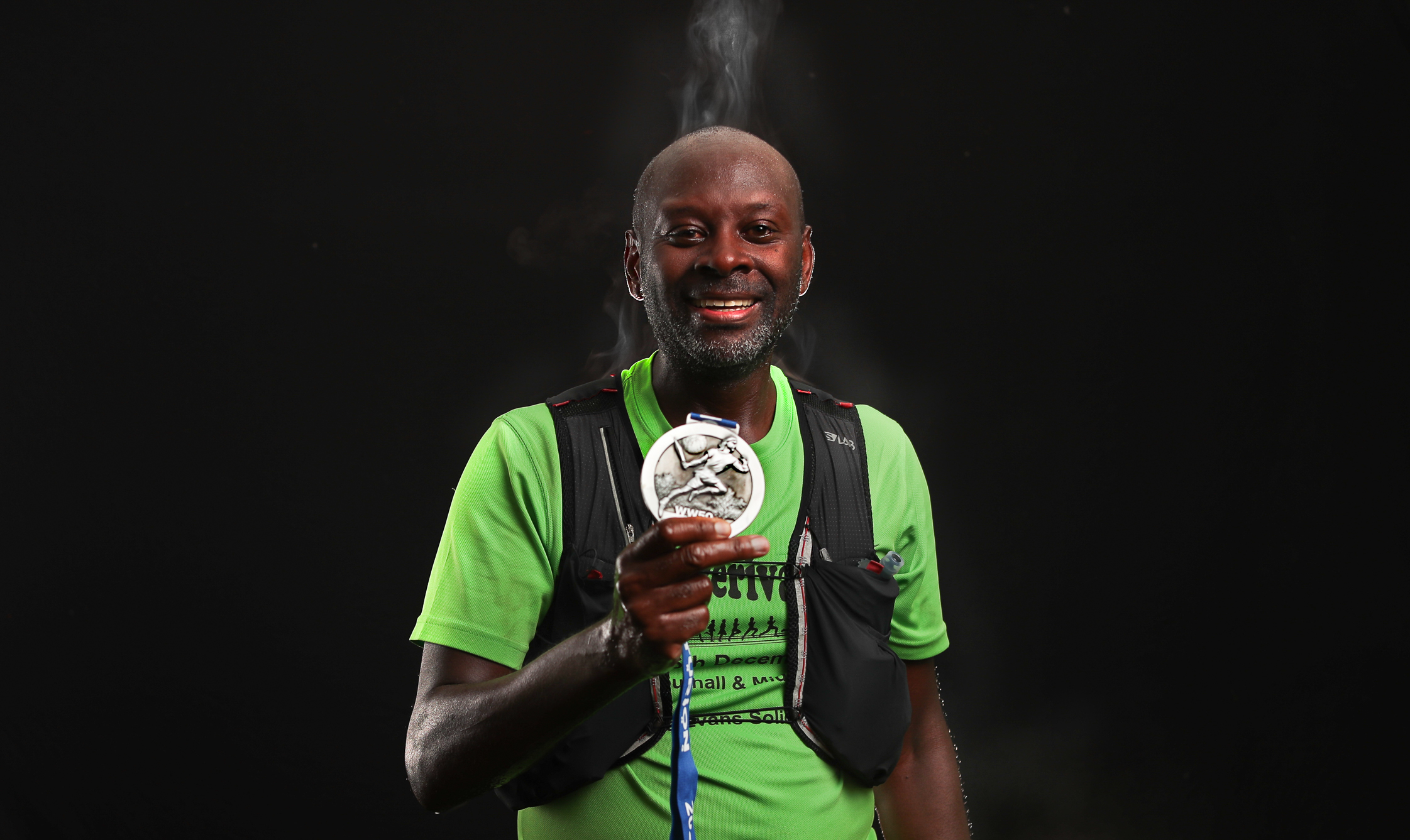 Photo: Stuart March Photography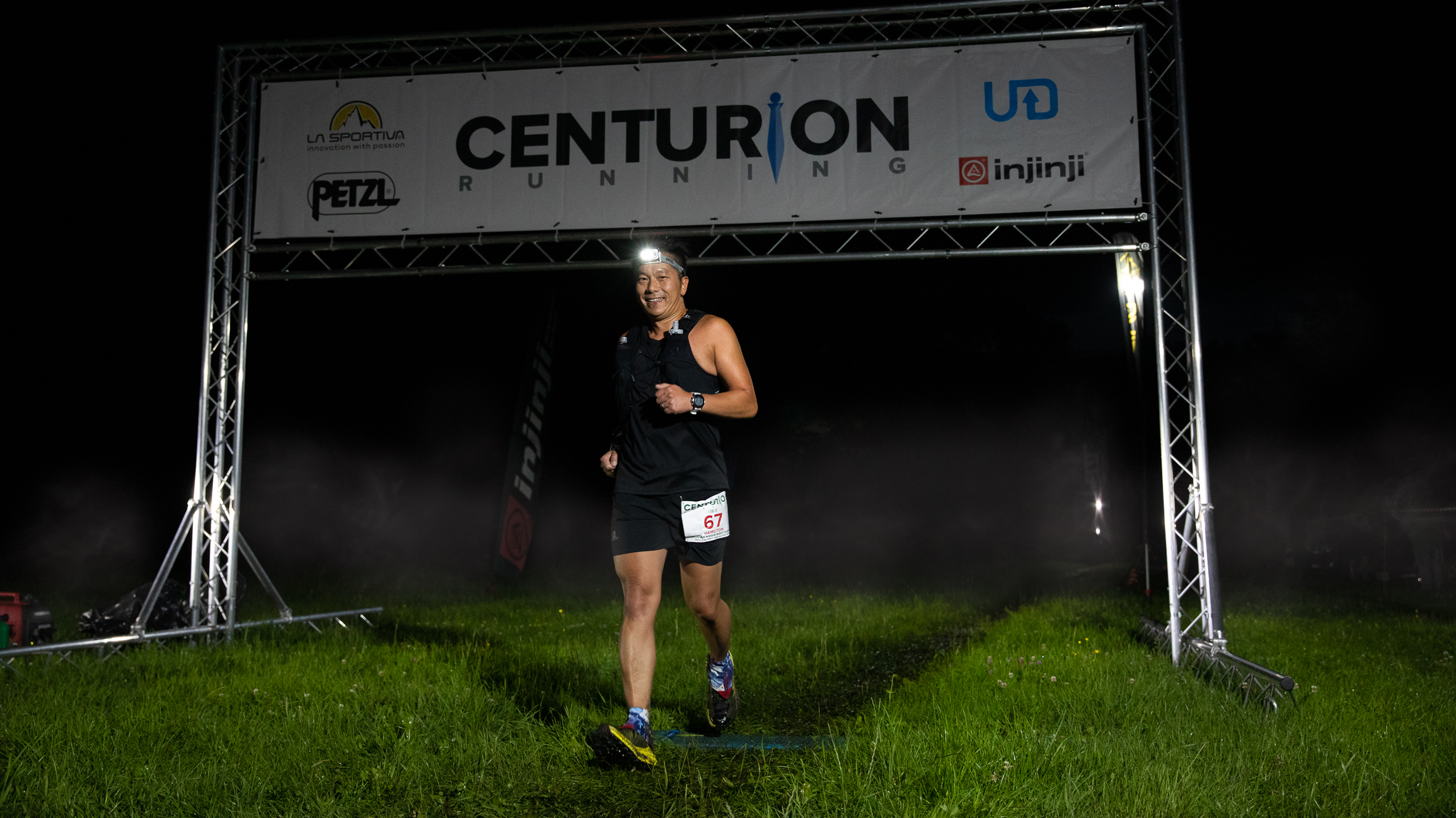 Photo: Stuart March Photography/ Matt Mills