The eleventh edition of the South Downs Way 50 took place on Easter Saturday this year, and as has been the case for several years, it coincided nicely with the arrival of spring to bless runners, volunteers and supporters with a wonderful day out in close to perfect conditions.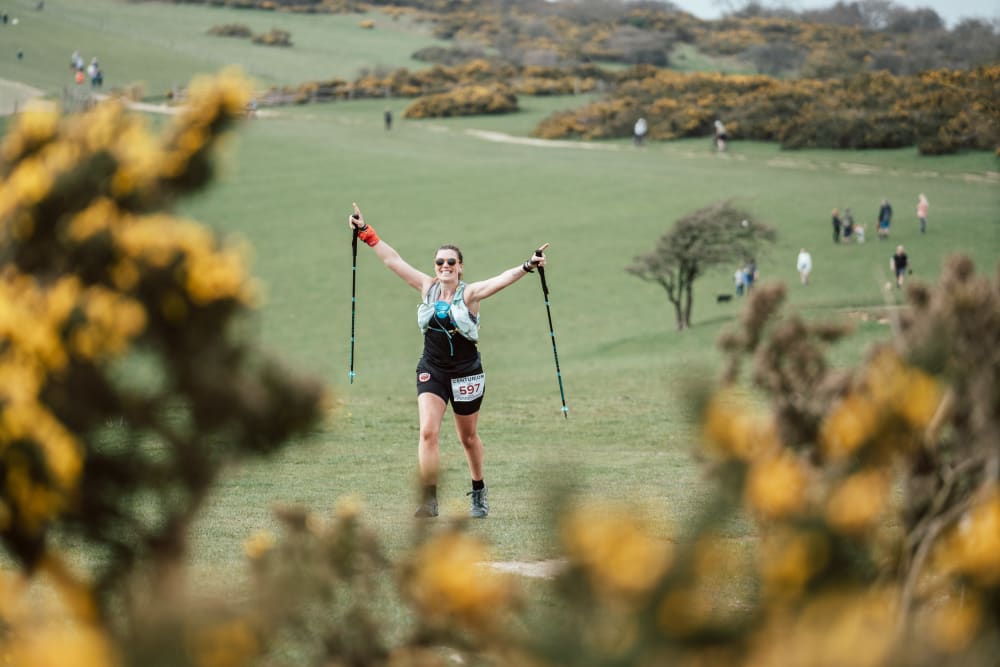 The South Downs Way 50 has always attracted a really diverse field. Many approach this as their first 50, for whilst there are hills aplenty, they are long gradual climbs offering the chance to re-fuel but still move forward at a good pace. Whilst the descents down into the valley check points also tend to be long and gradual, making for some faster running. With the mud and water largely gone from the course thanks to warmer weather this week, the course played out fast indeed. We also tend to see some faster road runners taking this step up in distance, as well as mountain and trail runners from across the country looking to get their race season started.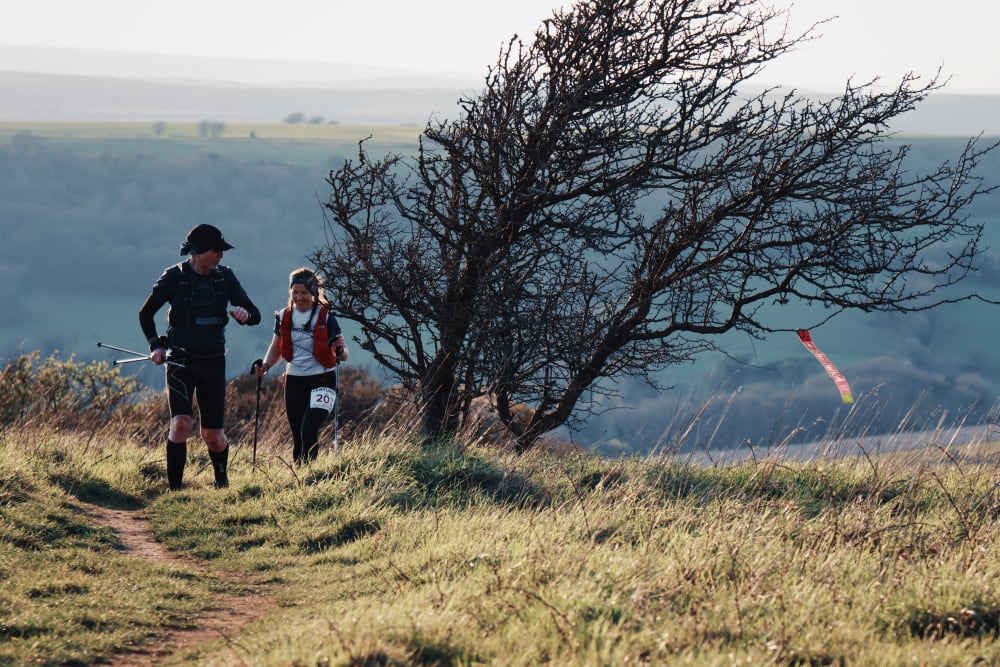 Photo by David Miller Photography
In the womens race we saw early leaders Rebecca Di-Luzio and Jen Wood battle back and forth on the different slope aspects, before a gap began to open up just after Saddlescombe. It grew very gradually as the race went on and Rebecca ran home the winner in 7:15. Hers was the fifth fastest all time on this course and her first win with us. As a mountain runner by trade, she found the running almost too good! Jen crossed the line second in 7:29, also a superb time. Charlotte Baker took third in 8:04.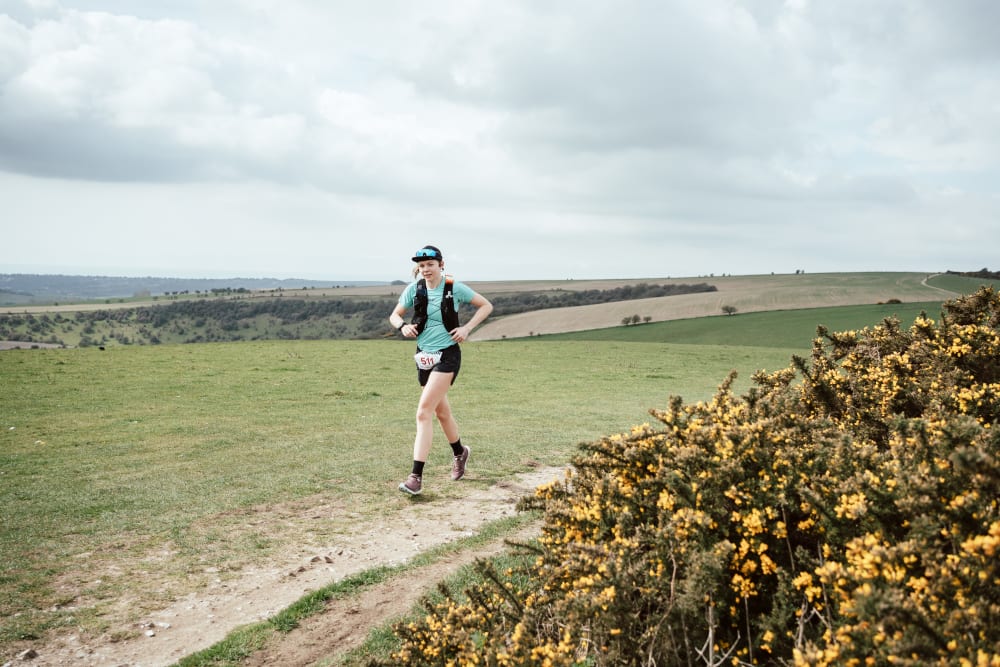 Rebecca Di-Luzio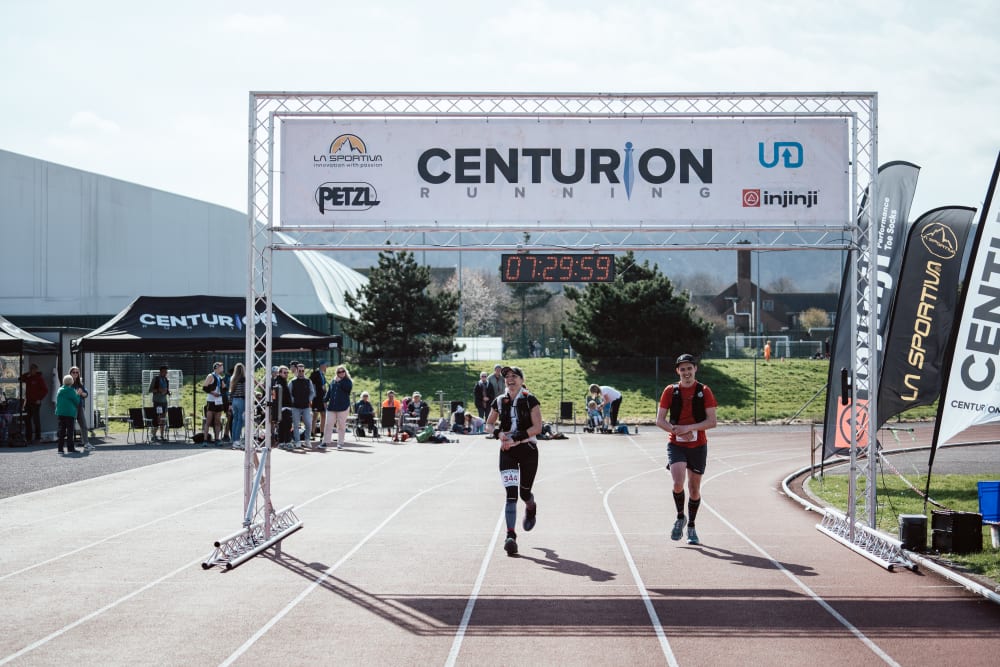 Jen Wood nipped in for second just under the 7:30 mark
The mens race was a more closely fought affair, until the half way point. Lewis Ryan and Paddy Hamilton both quick road runners, tore through the early stages, just off of Tom Evan's 5:44 record pace. Paddy sat just behind Lewis for most of the way, seemingly marking the leader. But unfortunately some pre-race niggles developed into an insurmountable issue and he was forced to pull the pin at Housedean Farm just past the marathon mark. That left Lewis, who had come through there in 3:05 elapsed, to run through for a relatively uncontested win. He eased off the gas on the final climbs to preserve himself but still ran home in what was also a fifth fastest time on this course, 6:12.
Second place also went to a faster road man, Liam Mcintyre taking that in 6:40. Marius Posa picked up third in 6:43.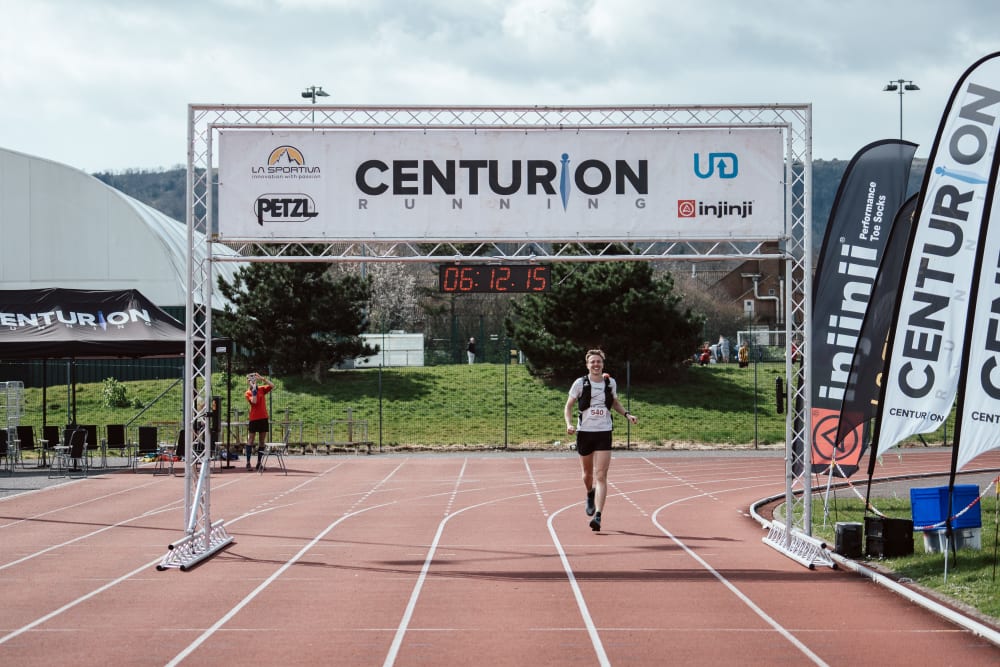 Lewis Ryan comes home for the win in 6:12
In the age categories, some super performances were laid down on what was a bit of a bumper PB day for many athletes.
Womens winner Rebecca Di-Luzio also took home the FV40 prize in what was a new age category winning time. First FV50 was Laura McGill in 8:43 - also an age category record. Nicky Callus was our only FV60 finisher, but in a stellar time of 11:16.
The Mens Vet 40 prize went to Liam Mcintyre. First MV50 was Rick Curtis, once again, in 7:38 - the fourth time he has won that award. First MV60 was Tony Deacon in 9:07 and the MV70 prize went as usual, to Ken Fancett in 10:11.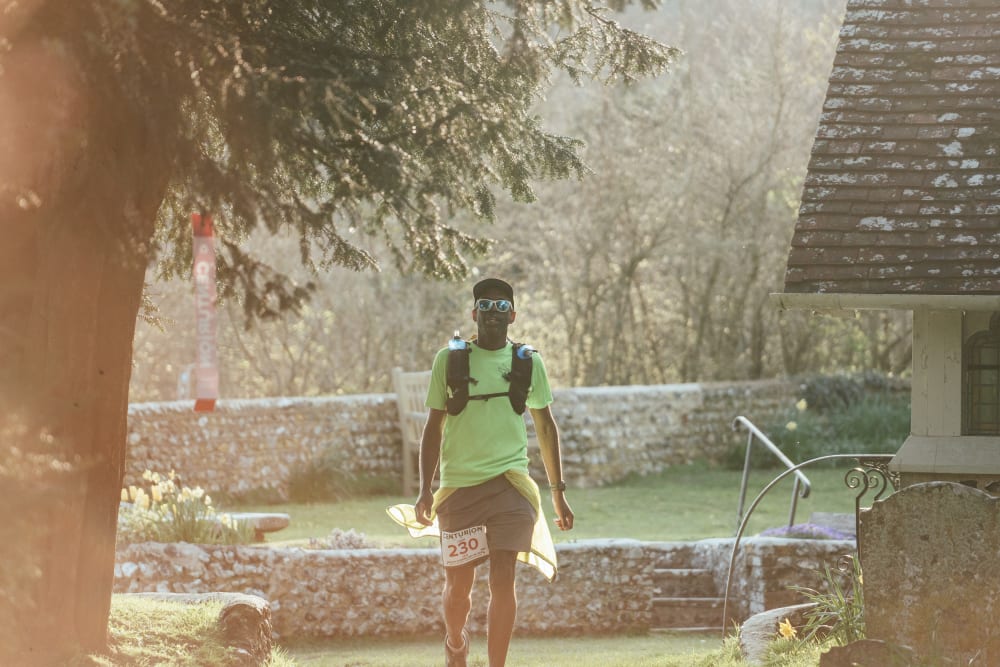 The final finishers gave us the usual jeopardy, Mike Clyne making it home to rapturous applause and cheers with a whole 76 seconds to spare under the 13 hour cut off!
With huge thanks as always to our team of volunteers, this was another wonderful start to the 50 mile race season.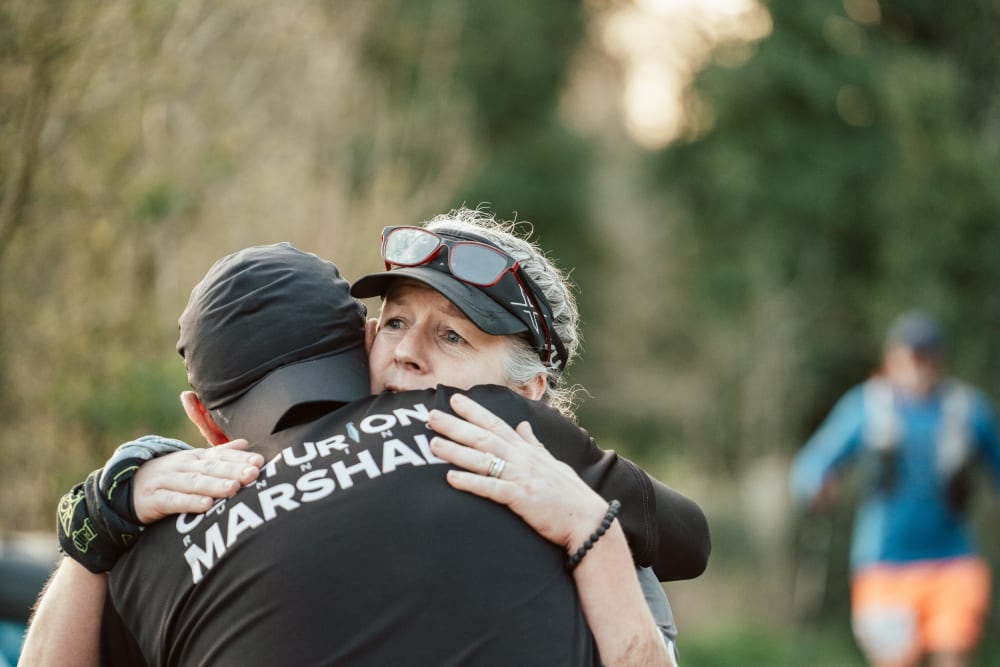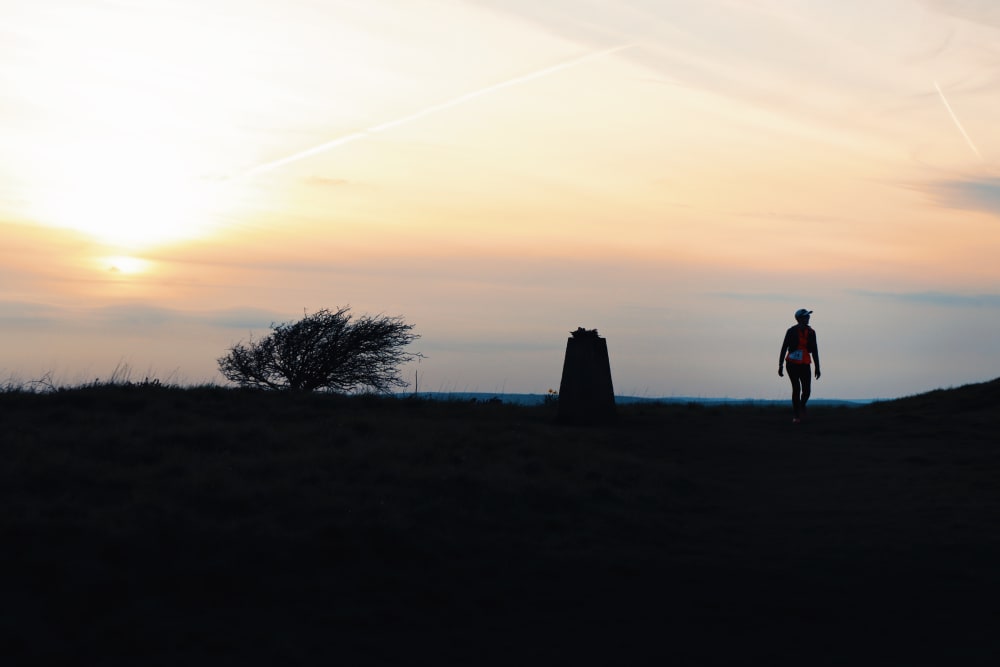 Photo by David Miller Photography