The 2016 Chiltern Wonderland 50 was our inaugural event on this course with this race the third of our four 50 milers in 2016. A group of 181 runners congregated in Goring on the banks of the Thames for a race day set fair in conditions. 51 of those were Grand Slammers hoping to complete the third part of their journey to 200 miles in 2016.
The course takes runners away from Goring on a 50 mile loop which contains some truly stunning trail, a feeling of remote running despite the relative proximity to major metropolitan areas. With 5000ft of elevation gain, there is enough to make it tough going for everyone - the leaders racing throughout, to those hoping simply to finish under the 13 hour cut off.
The first 3.5 miles on the Thames Path are fast and flowing on rolling trail. At the end of this short opening stretch Jon Ellis had already made his intentions clear storming through well under 7 min mile pace. Neil Kirby, winner of our previous two 50s in 2016 about 50 metres behind marking Jon in his trademark fashion. The gap over third was already three minutes and it looked like it could well be a two horse race right from the line.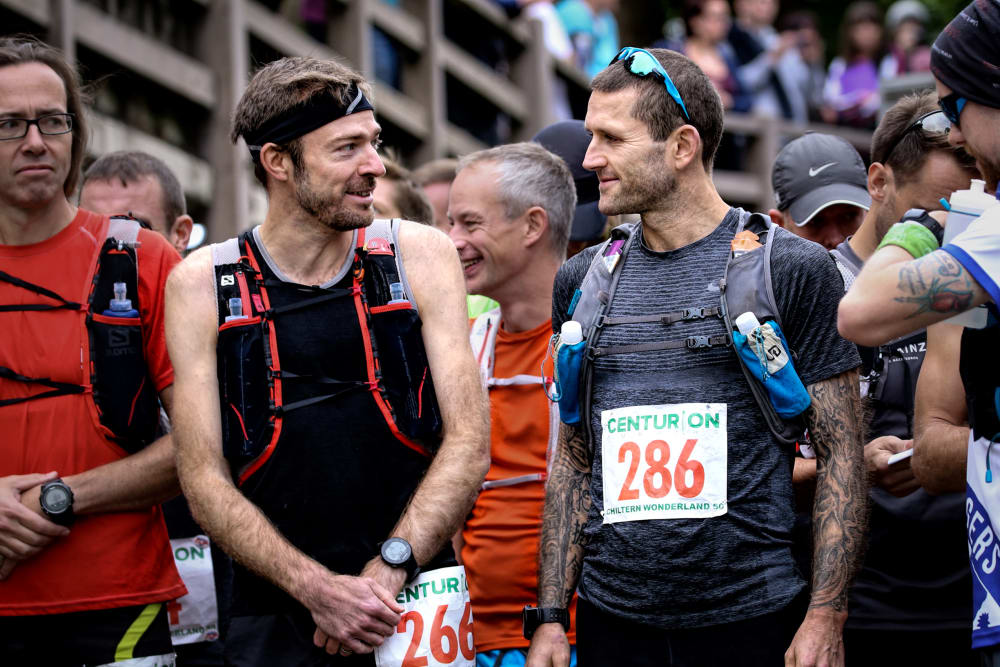 Through the check points at Tokers Green Mile 10 and Bix Mile 17, the front two stayed in those positions and continued to put more time in to the field. The hilliest and slowest section of the course through from Bix to Ibstone saw Jon start to open a gap as he made the marathon mark in 3:13, an impressive effort on it's own without his attempt on the final 24 miles.
At Christmas Common mile 30, Neil was hanging in 7 minutes back but he began to fade and by the time he had reached Swyncombe at mile 33, Jon's lead had grown to 13 minutes and Neil pulled the pin there with dead legs. Tired but no damage done as he looks ahead to Wendover Woods in November.
Jon continued to pull away from everyone else and now had a monumental lead over the rest of the field. In one of if not the strongest displays we have seen from anybody in 2016, he eventually crossed the line in 6:25, a full 50 minutes over the rest of the field. With this being an inaugural event, we felt that something around 6:30-6:40 was likely to win it, but Jon bettered that and looked good at the finish. A superb run and a great win.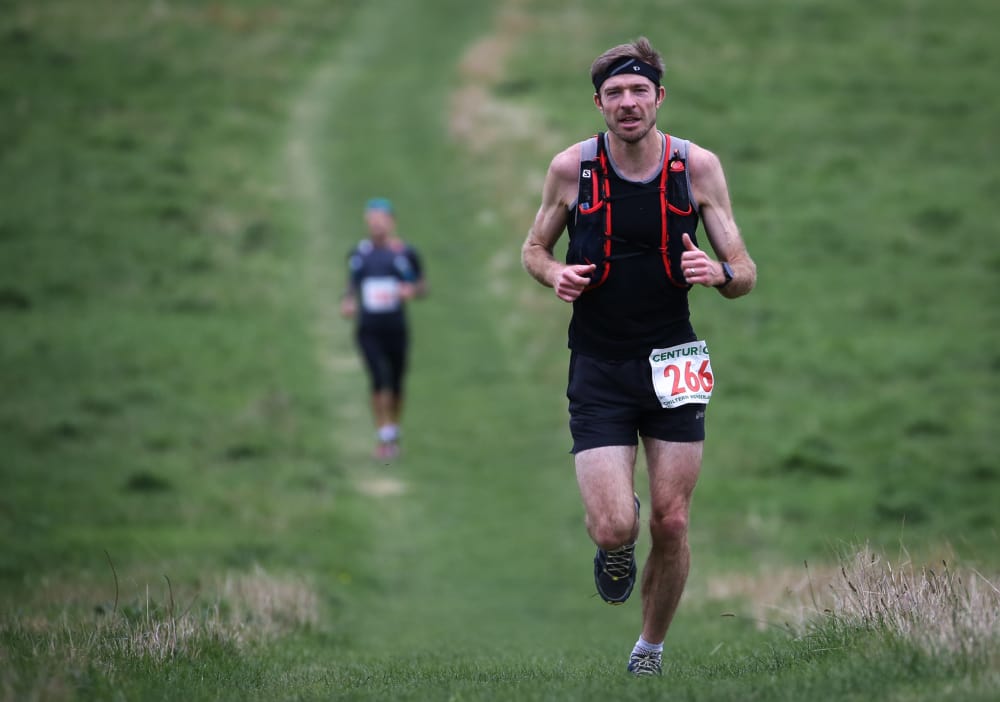 Behind Jon, the field were relatively tightly compacted, but it was Ian Hammett, second at the SDW100 earlier this summer who held on to second in 7:15. Third place was picked up by John Stocker ten minutes later, a 50 mile Grand Slammer who is also happens to be comfortably leading the 100 mile Slam standings. He looks set to put in an incredibly consistent year with strong results at 6 of his 8 events with us in 2016 so far. With Neil Kirby dropping out, Warwick Gooch now heads up the 50 mile Slam Standings, going in to Wendover Woods 50.
The ladies field was less competitive than it might have been with a number of key ladies failing to make the start line for a number of reasons. That left our own Team Runner Edwina Sutton, seemingly the odds on favourite going in to the race. With ultrarunning however, the job still has to be done and Eddie ran a very controlled race to move from second early on to take the lead before CP1, and hold it all the way through to the finish. Her time of 7:58 saw her finish 11th overall.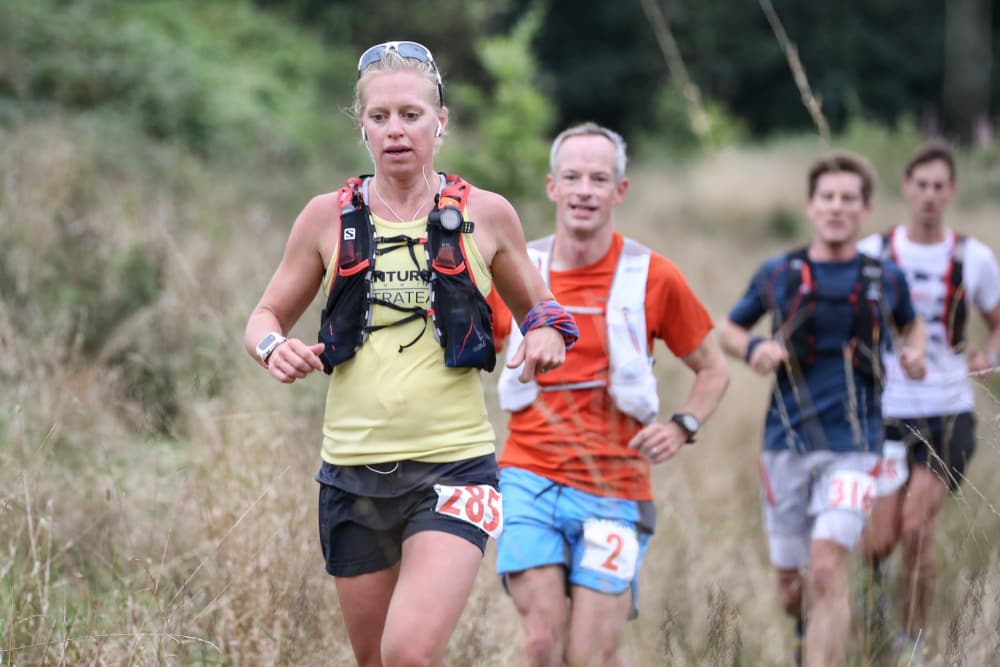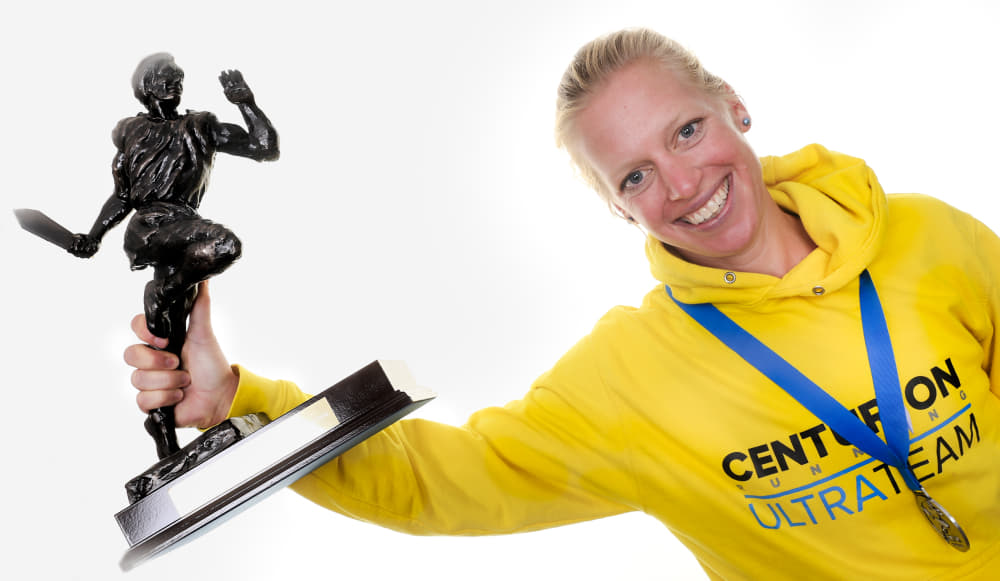 Behind Eddie, Christine Howard ran a great race to come home in a time of 8:27, again well paced and losing a few minutes only at each check point to Eddie up ahead. Third place went to Sarah Samme in a time of 8:45. Three great female performances to open the account at this race.
The number of drops on the day was exceptionally low. With temperatures between 12 and 15 degrees, a little wind and almost no rain, conditions made for fast and enjoyable racing. In the end, just 22 runners dropped - although our final two finishers came through within 30 seconds of the 13 hour cut off making for some very exciting times indeed. Two were left out on that course just past the cut, Ian Lang and Ray Hasler have been close to other cut offs this year and just made it home, this time it wasn't to be. But both finished the course and can go home with their heads held high.
The feedback from the runners was almost universally positive for the course, the layout and as always our volunteers. It looks like the CW50 is here to stay and we look forward to welcoming the race back as our third event of the 2017 50 mile Grand Slam.