(All Photos c/o Stuart March Photography)
This 6th edition of the North Downs Way 100 included a new finish location, an incredible weather forecast and a truly exciting race in prospect with past champions and rising stars toeing the line for 100+ miles.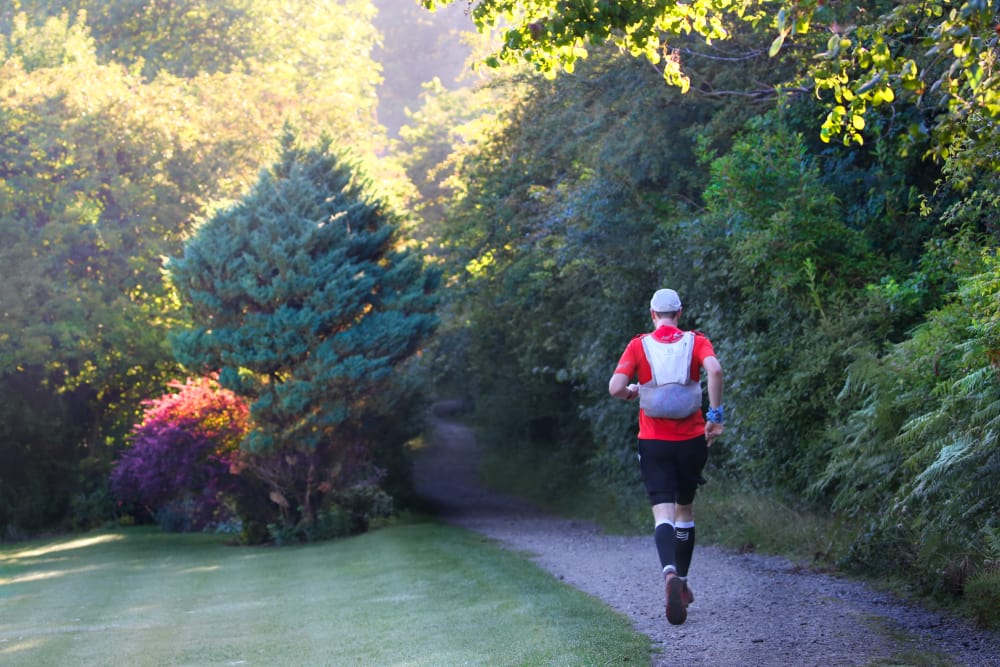 A field of 229 runners set out from Farnham at 0600 Saturday morning. As predicted in the preview and in line with his NDW50 performance earlier this year, Paul Russhard took the race by the horns from the gun and went out hard. His times through the first three check points were only just outside those of Craig Holgate's NDW50 course record splits. Paul ran through Box Hill mile 24 in 3:02, with a 17 minute lead over James Poole in 2nd.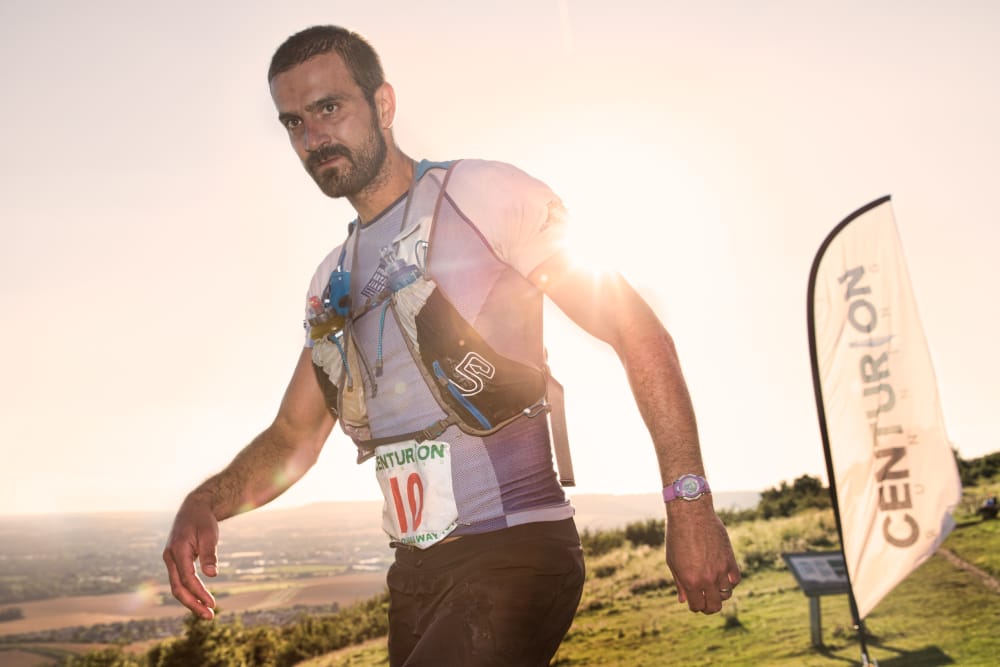 The afternoon was set to be hot and humid as is often the case with this event thanks to where it sits in the calendar, on the first weekend of August. That always takes something out of those who push hard. Those who hold back and conserve for the cooler night time temperatures often reap the benefits later on and that was certainly the case over this weekend.
As the front of the field moved on to Knockholt Pound, Mile 50, Paul held on to his lead and had even extended it, making that mark in 7:21 to Neil Kirby's 7:41. Soon after the aid station however, Paul was visibly slowing and Neil was beginning to exude the strength that has seen him take the SDW50, NDW50 and SDW100 crowns already this year.
Neil took the lead shortly after and began to run away gradually from the rest of the field. His lead extended by a few but crucial minutes at each check point, eventually arriving in to Detling mile 82 with 15 minutes over James Poole who was still in second as he was for most of the day. Neil pushed on and in his trademark style buried himself almost as deep as he could go and crossed the line for first in a time of 16:46. He wasn't quite as wobbly as at the finish of the SDW100 but it was a close run thing! So he's now won all four of our events that he has entered in 2016 including both the SDW and NDW 50 and 100s. He is a true competitor, humble, tough as they come and is having a truly exceptional year. We will see him twice more in 2016 so there is yet more to come from him.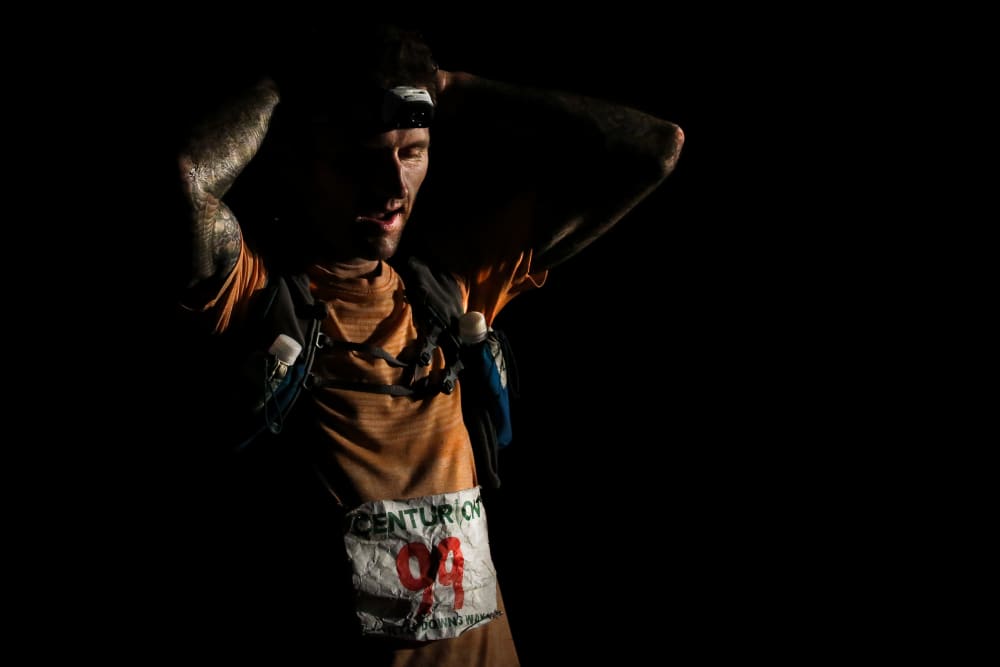 Behind Neil, James Poole held on to second through to the finish and ran a superb race for 17:20. James races a lot and this was not a focus for him, but he has turned in some superb results over the last couple of years and we wish him all the best for the upcoming UTMR and Spartathlon. In 3rd place was John Stocker who leads the Grand Slam standings overall and again has been steadily improving through the year.
The ladies race was led from wire to wire by Debbie Martin-Consani. It wasn't a surprise to see that, but it doesn't make it any less exceptional, especially considering her pacing which as mentioned time and again is a lesson to all. Debs moved from 20th at Box Hill, in to 6th overall by the finish. Her time of 18:34 shattered the existing course record by a full 45 minutes and she took home yet another trophy to add to her bursting cabinet. It sits very nicely alongside the SDW100 victory from this year. A masterclass as always.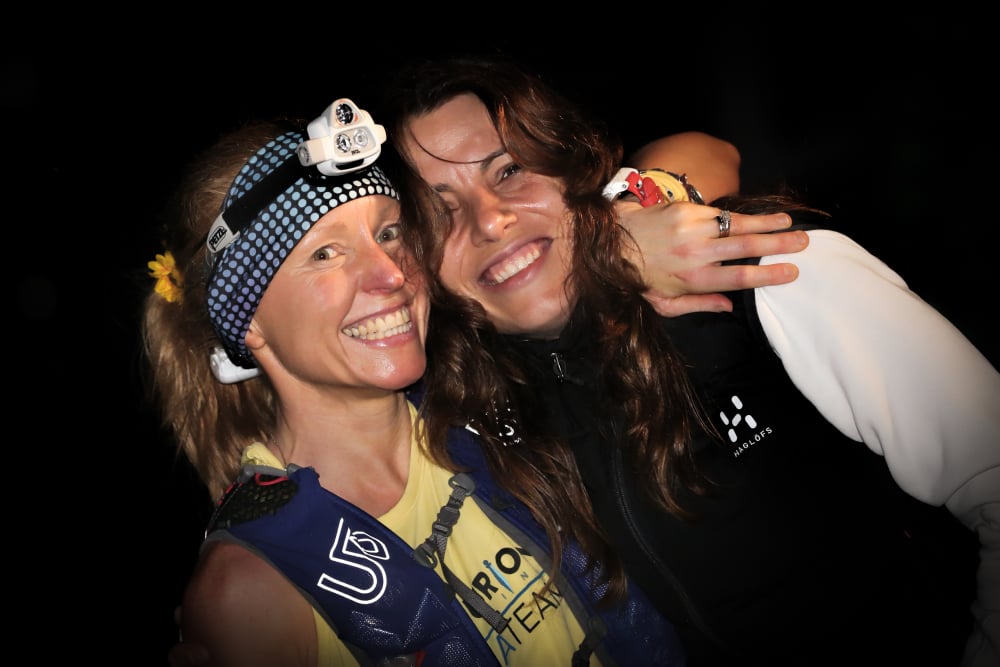 Behind Debbie, Annabelle Stearns ran a great, well paced and sustained race to finish in 21:41 and looked fantastic when she crossed the line. Third was taken by the indomitable Wendy Shaw in 22:33. Yet another 100 finish for her and on route to her third Grand Slam which will in itself be a ladies record.
There were some epic battles against the course, the conditions and the demons from many of the runners. Some had glorious days where everything went to plan, but for most this race really is the toughest thing they've had to endure in their running careers. The scenes at the finish line were incredible and varied as always, from subdued gratification that it's all over, to outpourings of joy and emotion. We also had an engagement which makes it 5 in total now at our events!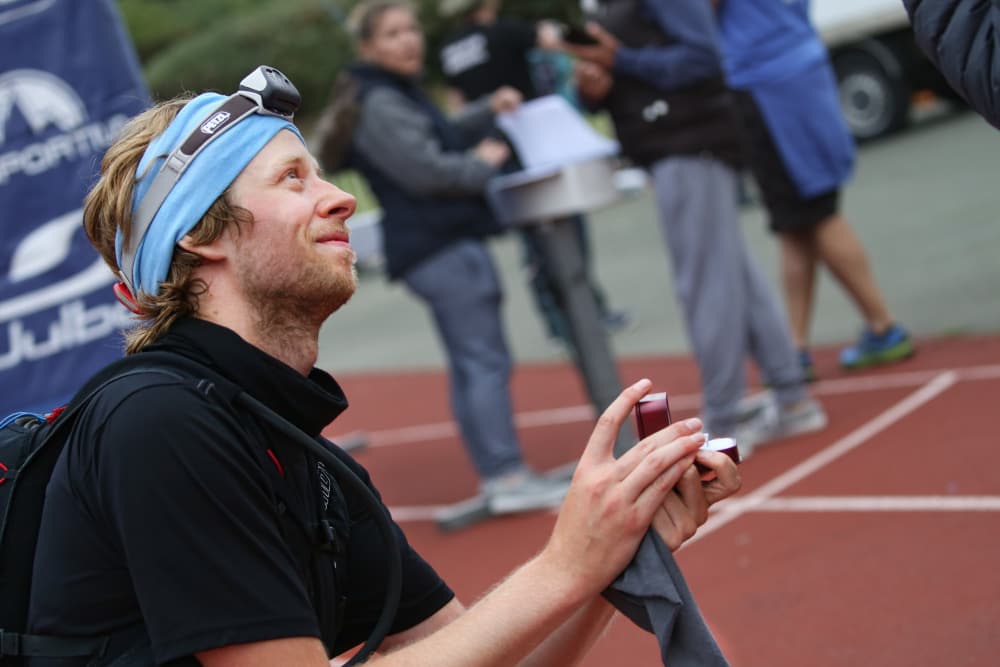 Our final finisher Hideo Takano is a man with a wealth of experience at making finishes right inside the cut offs, being as he is on route to his 20th Comrades often leaving himself minutes to spare. The less than 9 he had here made it exciting for all without the stress of thinking he may not quite make it.
Overall the race overall had a fairly typcial ratio of drops, with 153 of the 229 starters crossing the line. Our average finish rate over the life cycle of our 100 mile events has been 66% and this event matched that exactly.
127 Volunteers were as always the reason this event was able to go ahead. To them our greatest thanks. So many as always going way beyond to make the event the safe and successful one that it was.