The seventh edition of the North Downs Way 50 dawned with yet again perfect conditions welcoming a record field of 245 to Farnham, each with different goals but one ultimate aim, reaching Knokholt Pound and the finish 50 miles further east inside the 9pm/ 13 hour cut off. We've had three events in 2017 so far and we are three for three of pretty much perfect conditions. Long may it continue!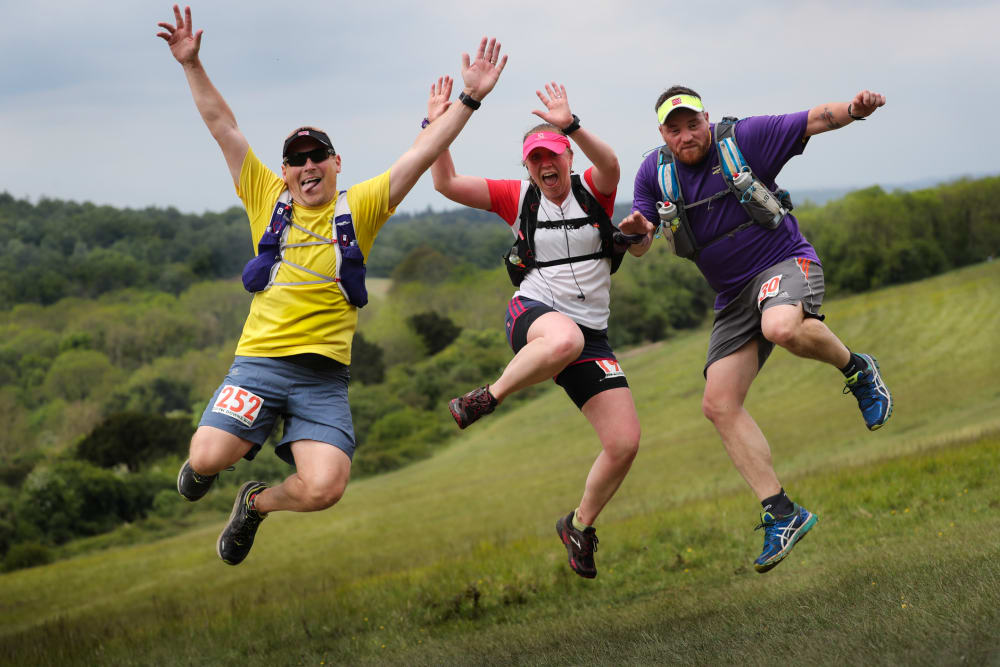 Amongst the men's field were the top four from this years South Downs Way 50 as well as returning runners from last years top ten. Of particular note, Jon Ellis who had won last years Chiltern Wonderland 50 and this years SDW50, aiming to take home is third Centurion Trophy. On the ladies side, the field looked wide open, with no clear favourite going in. It seemed a stretch to think anyone could go near to Holly Rush's 7:11 Course Record but we were excited to watch a good battle unfold.
From the gun, Paul Russhard laid down the law and sprinted off in to the distance, albeit slightly less substantially than 2016 where his lead increased by a minute a mile in the early stages. The calibre of runners around him meant that he found himself regrouped quickly rather than running alone this time and it was right at the Puttenham check point at 6.5 miles that Mark Innocenti steamed past and took the lead. Mark's recent 2:35 at London put him on paper as having the greatest speed and with a couple of years of ultrarunning under his belt now, we couldn't wait to see if he could take things to the next level with a big win here.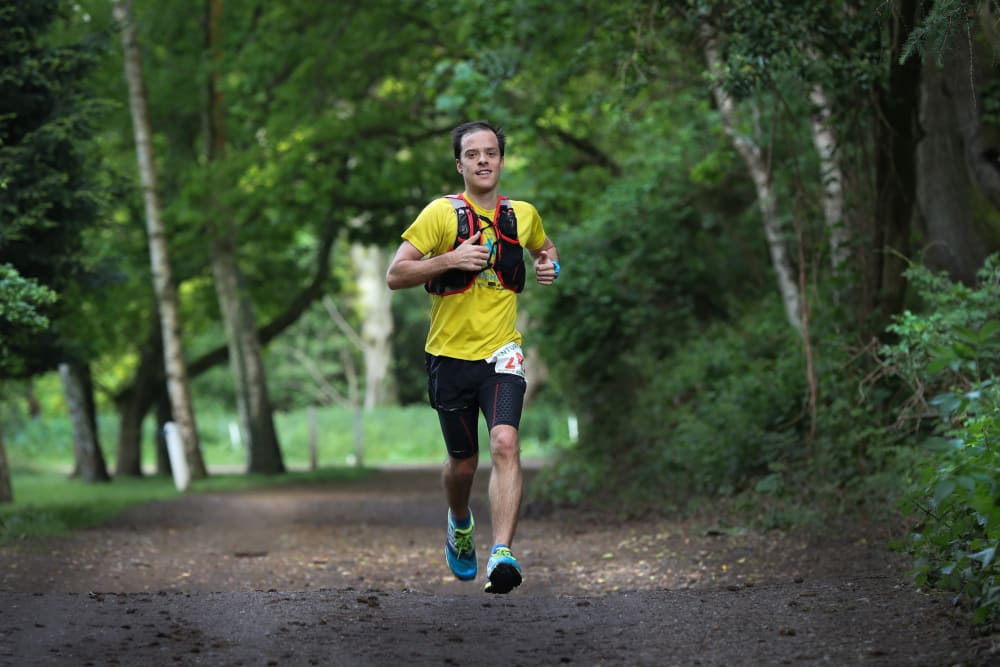 Mark Innocenti leads the way shortly after Puttenham aid station
Through Box Hill at mile 24, Mark's lead was around 7 minutes over Paul and 11 minutes on Jon in third. He looked like he had worked a bit for that but moved forward with confidence. He shortly after made a short detour which cost him some time and focus and it was Jon who was able to capitalise on that, closing the gap to under a minute by Reigate Hill at the 50km point. Paul had slipped back to 8 minutes behind. A few miles later, Jon took the lead and drove hard for home, closing in on the course record with every mile, eventually running home for 6:37:27 - 6 minutes under Craig Holgate's previous best. Seven years in to see a course record go is fantastic. Jons run oozed experience, judgement, great pacing and strength, reminiscent of his superb win at the Chiltern Wonderland 50 last year and a much stronger all round effort than back at the SDW50 in April despite taking the win at both.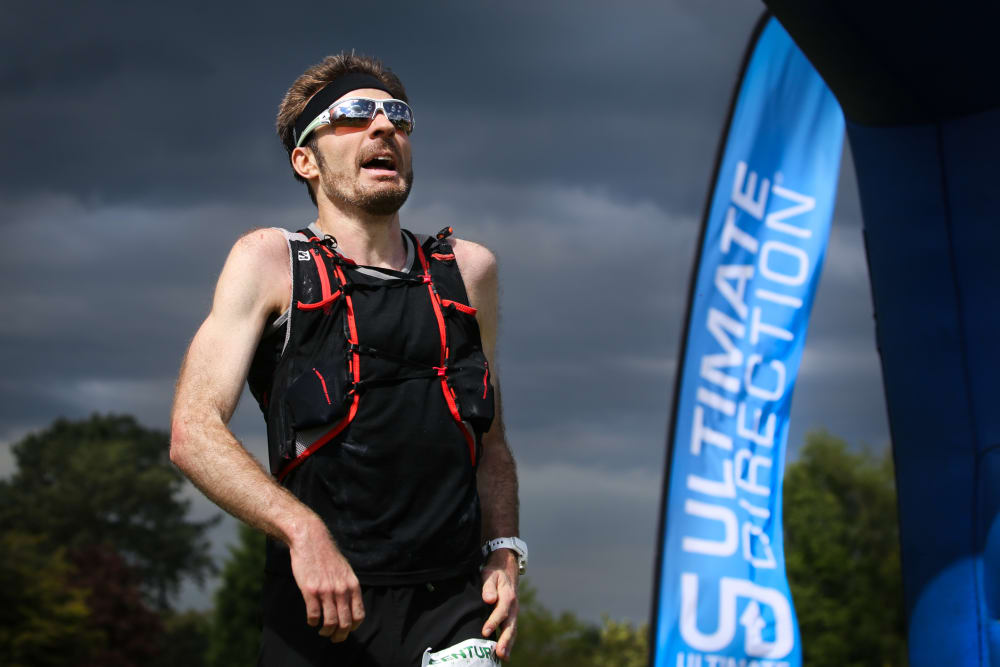 Jon Ellis crosses the line for a new Course Record
Mark had burned hard from very early on and despite slowing down, grit his teeth and held on for a very gutsy second in a time of 6:56, fending off the classic late charge and excellent pacing of Ry Webb who also came in just under the 7 hour mark. That's two podiums in two years on this course for Ry, who was also second at this years SDW50.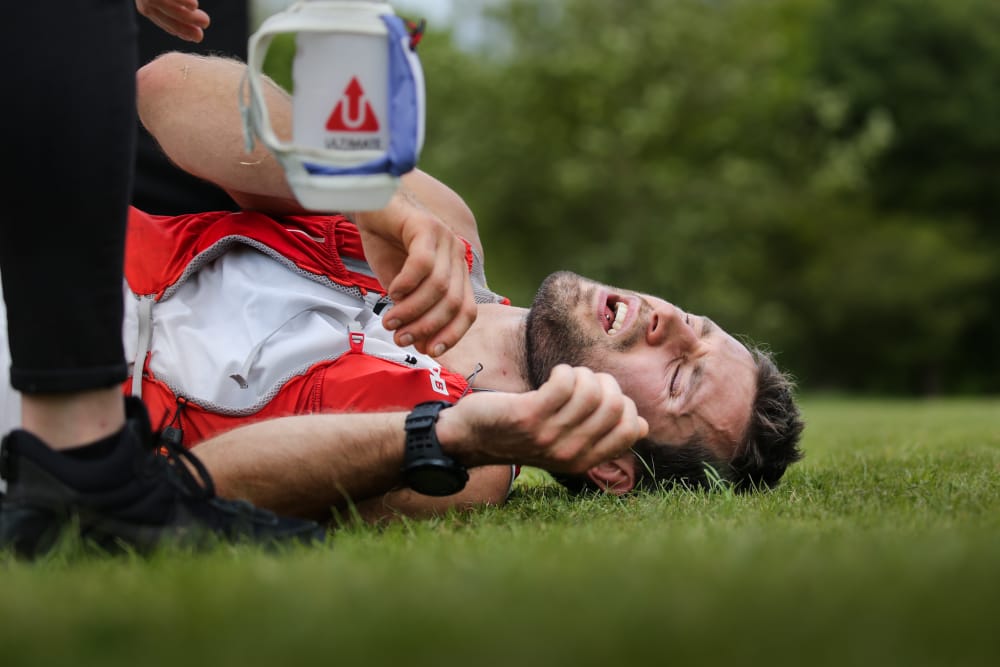 Ry Webb battled to go sub 7 and third
To see racing of this calibre is fantastic. The guys at the front are pushing themselves and each other to new heights. All of these guys are returning time and again to test themselves, make improvements and race in the true spirit of the sport which is outstanding to watch.
The ladies race also turned out to be an exciting one, with three ladies battling it out from the gun to take home the honours.
Charley Jennings went out hardest and came through Puttenham with a two minute advantage, something she held on to until Box Hill where Michelle Maxwell and Liz Weeks came through just a minute and two minutes respectively, behind.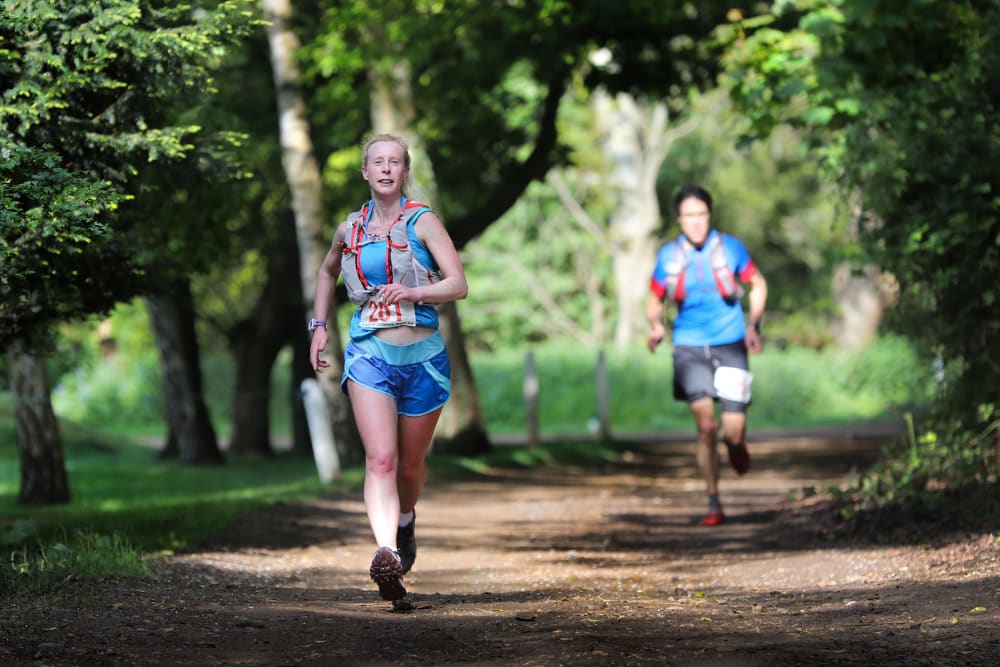 Liz looked most comfortable, with the greater road speed of the three together with experience on this course, it seemed likely that she could be the one to come through strongest. Positions chopped and changed over the next 7 miles as first Liz then Michelle took the lead. In doing so, Liz suffered a set back she couldn't recover from and with a growing margin over the rest of the field it was Michelle who ran home first in a time of 8:26.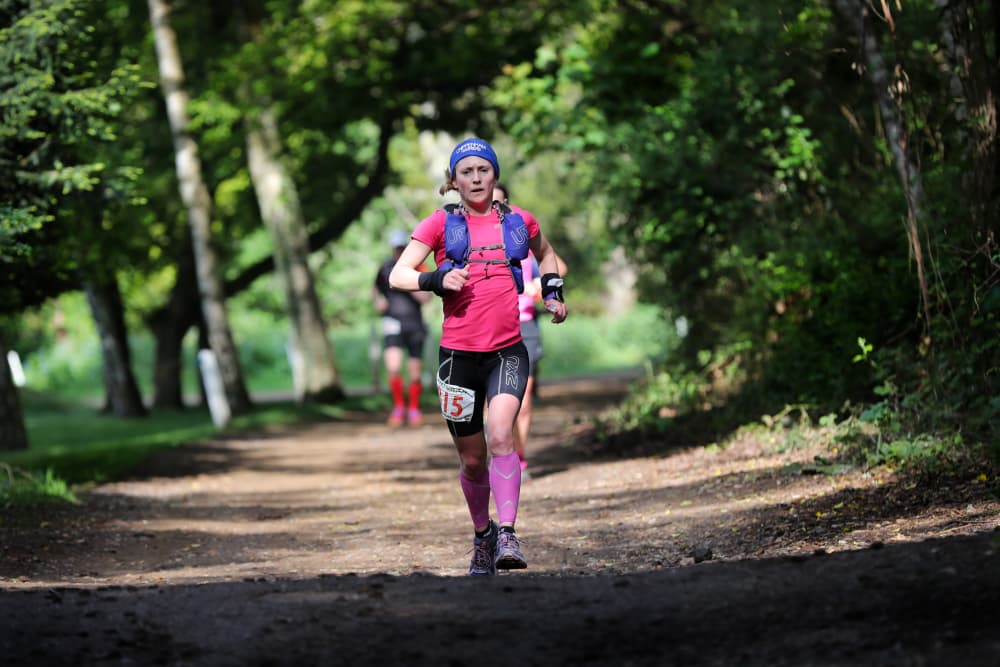 The battle for second was phenomenal, with Svenja Espenhahn coming past Charley in the final field, within sight of the finish with an 8:52, with a gutsy Charley coming home just a minute behind.
As the day wore on, the hills and steps took their toll on the 245 starters and the number depreciated a little to 221 by the finish, our final runner making it home a healthy 8 minutes under the cut off rather than the usual last gasp few seconds we usually have at this race. We echoed our thanks to Steve Wilson for the lack of panic this year.
We are all, runners and staff, indebted as always to the 60 volunteers who provide the framework that allowed the race to take place safely and sustainably. We will return for edition 8 in 2018 and can only hope we see a similar calibre of racing at the front, and determination to reach goals from every runner out on course.