The eleventh edition of this, our first race back in 2011 saw several returning champions in the men's field and some strong women's contenders toe the line.
The day got off to a very wet start as storms blew through the field throughout Saturday morning. The trail underfoot deteriorated and made for tough going but thankfully some mild enough temperatures meant that runners didn't get too cold.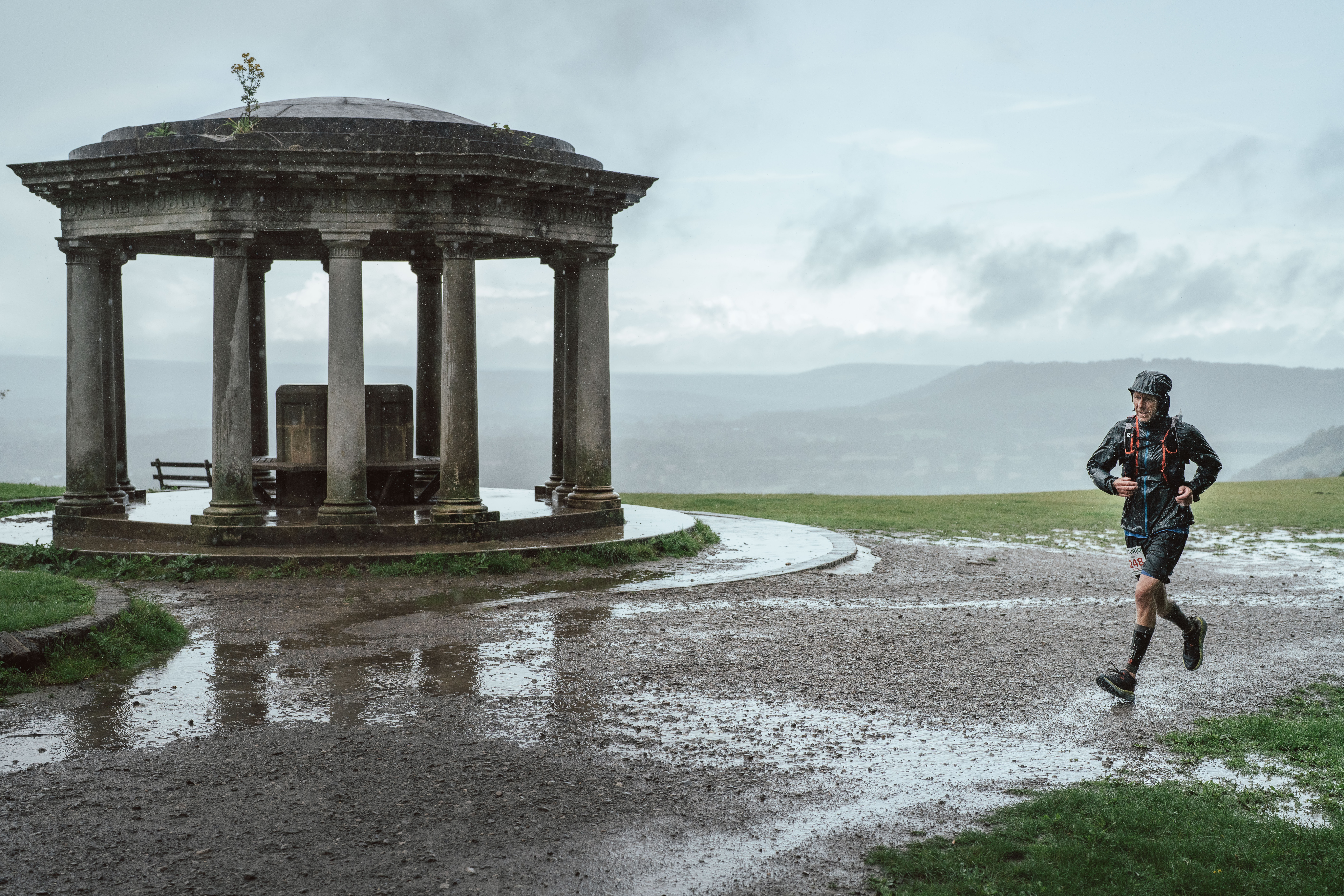 Photo: @knowjackmedia
Early on it was returning champion Norbert Mihalik who set the pace. He led right from the gun but with two other runners close behind throughout much of the race, predictably, Geoff Cheshire and Pete Windross.
Norbert very gradually stretched the gap over the ensuing miles and by half way at Knockholt Pound had a fourteen minute lead over Geoff. 7:11 elapsed against his 7:25. Pete Windross followed in third place in 8:06. Norbert simply stretched that lead out all the way to the finish. He didn't make huge margins over any one section but added minutes every time and crossed the line in 16:34 for his second win here, a time five minutes quicker than back in 2017.
Norbert Mihalik Photo: @knowjackmedia
Despite a slight wobble coming through Bluebell Hill, Geoff Cheshire ran strong through to the finish to take second in 17:07. Pete Windross added another podium to an incredibly consistent year, in a course PB of 17:44, recording in the process his fifth finish at this event.
The gap back to the rest of the field behind this first three were absolutely enormous, with only three other runners breaking 21 hours.
But one of those came in the women's race where Hannah Rickman ran brilliantly for the win in a time of 20:56.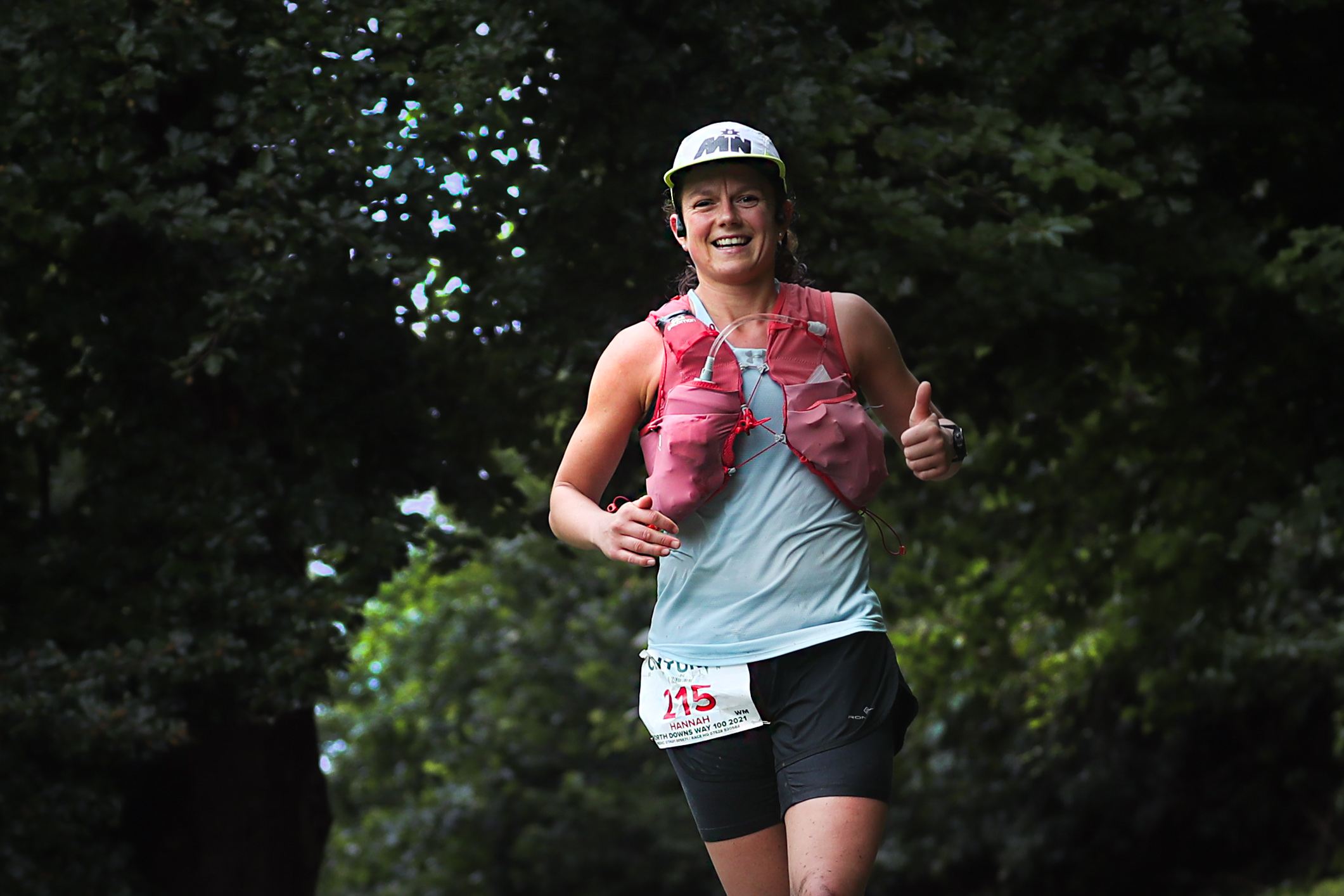 Hannah Rickman. Photo: Stuart March Photography
Hannah set off at an easy effort and was back in ninth at the first check point. From there, however she began to run through the field and by Box Hill at mile 25, she had already taken the lead. From then on she would continue to increase that lead and eventually establish a huge gap over the rest of the field, coming home with a winning margin of almost two hours.
Much like Hannah, Ellie Baverstock ran a smart strategy and climbed from eighth early on to finish second in 22:48. Third place went to Rachel Sparkhall in 25:33.
Teresa Reason, who led in the early stages, took a big fall early on and sustained a substantial gash to her face. But bravely pushed on only to unfortunately, slip out of the podium places late on.
Age Group Awards went to the following:
FV40 to Rachel Sparkhall who also took third overall. FV50 to Debra Bourne in 28:10. There were no FV60 or FV70 finishers.
MV40 went to Geoff Cheshire who also took second overall. MV50 to Peter Windross in third overall. MV60 to Guy Stanford in 29:03 and MV70 to Ken Fancett in 28:28. Last month Ken missed out on his 87th 100 mile finish, missing the cut off at the 90 mile mark of the Wendover Woods 100. He now has twelve to go to make it to 100 x 100 milers. 34 of those have come at our events.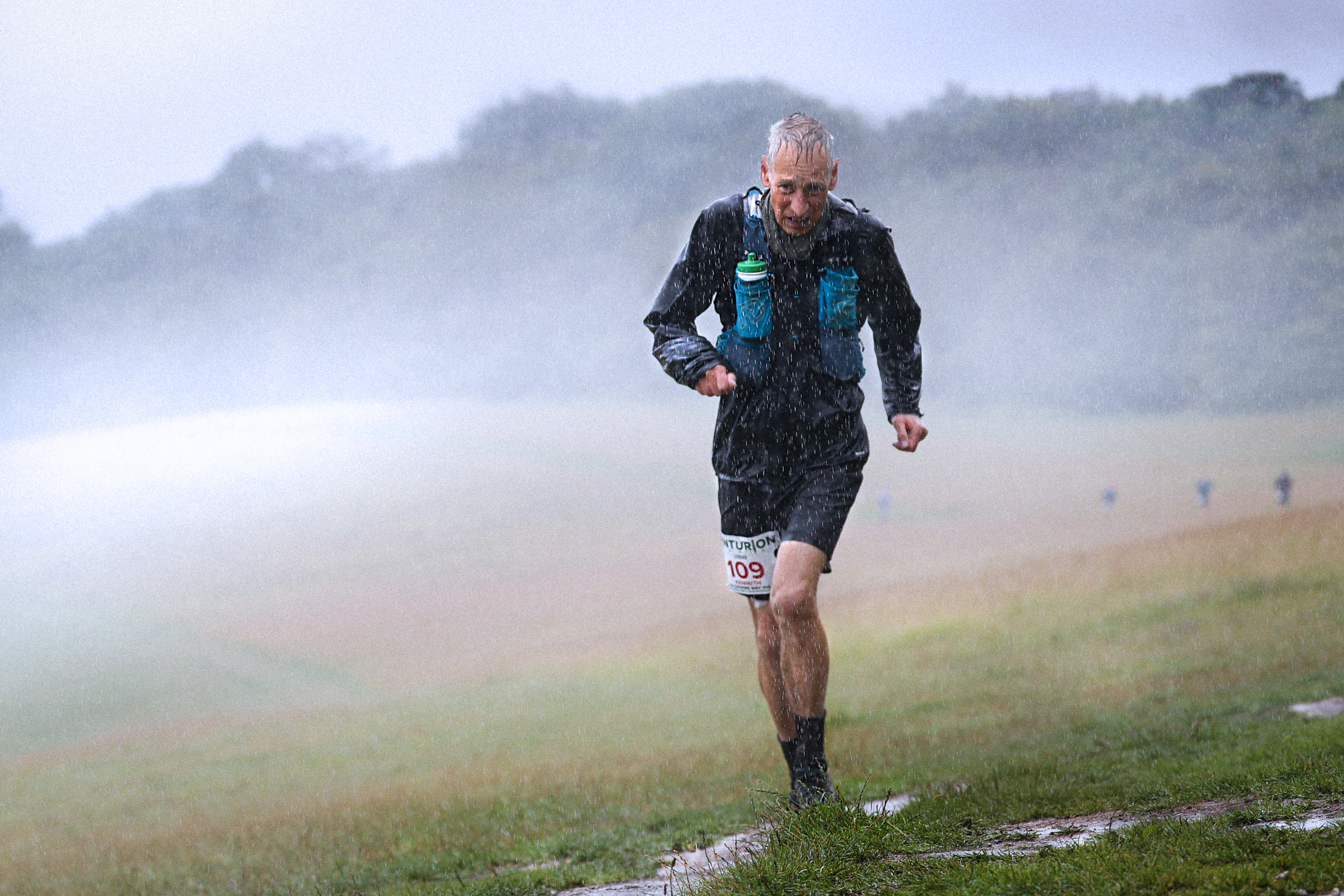 Ken Fancett in the hard early rain. Photo: Stuart March Photography
A huge thank you to the 80 plus volunteers who braved a horrible day on Saturday as the wind and rain made things hard going on everyone.
Next month we move on to the Chiltern Wonderland 50, and then our final two events of the year, the Autumn 100 and the culmination of the 100 Mile Slam. Finally Wendover Woods 50 in November wrapping up our 2021 season.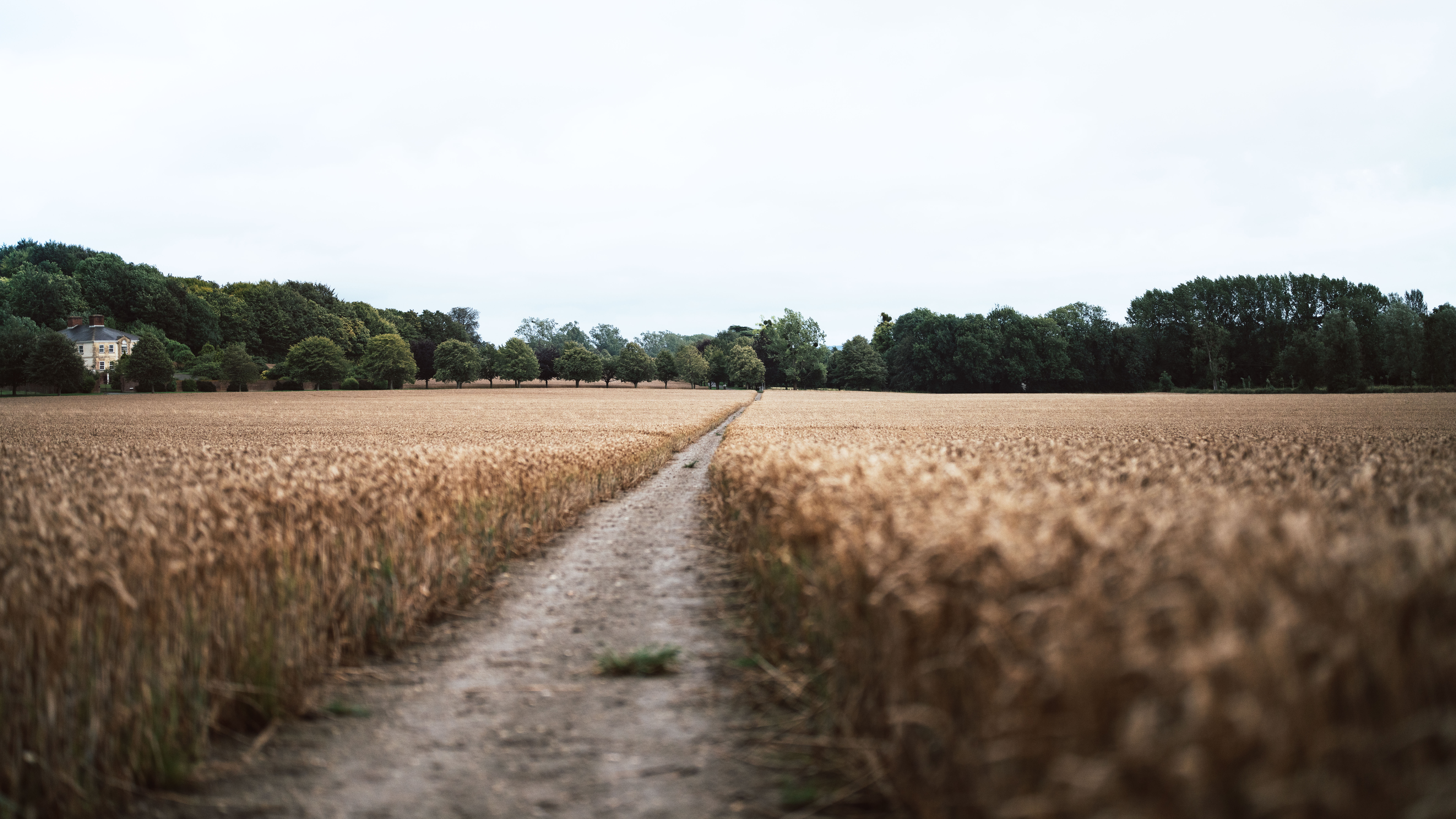 Photo: @knowjackmedia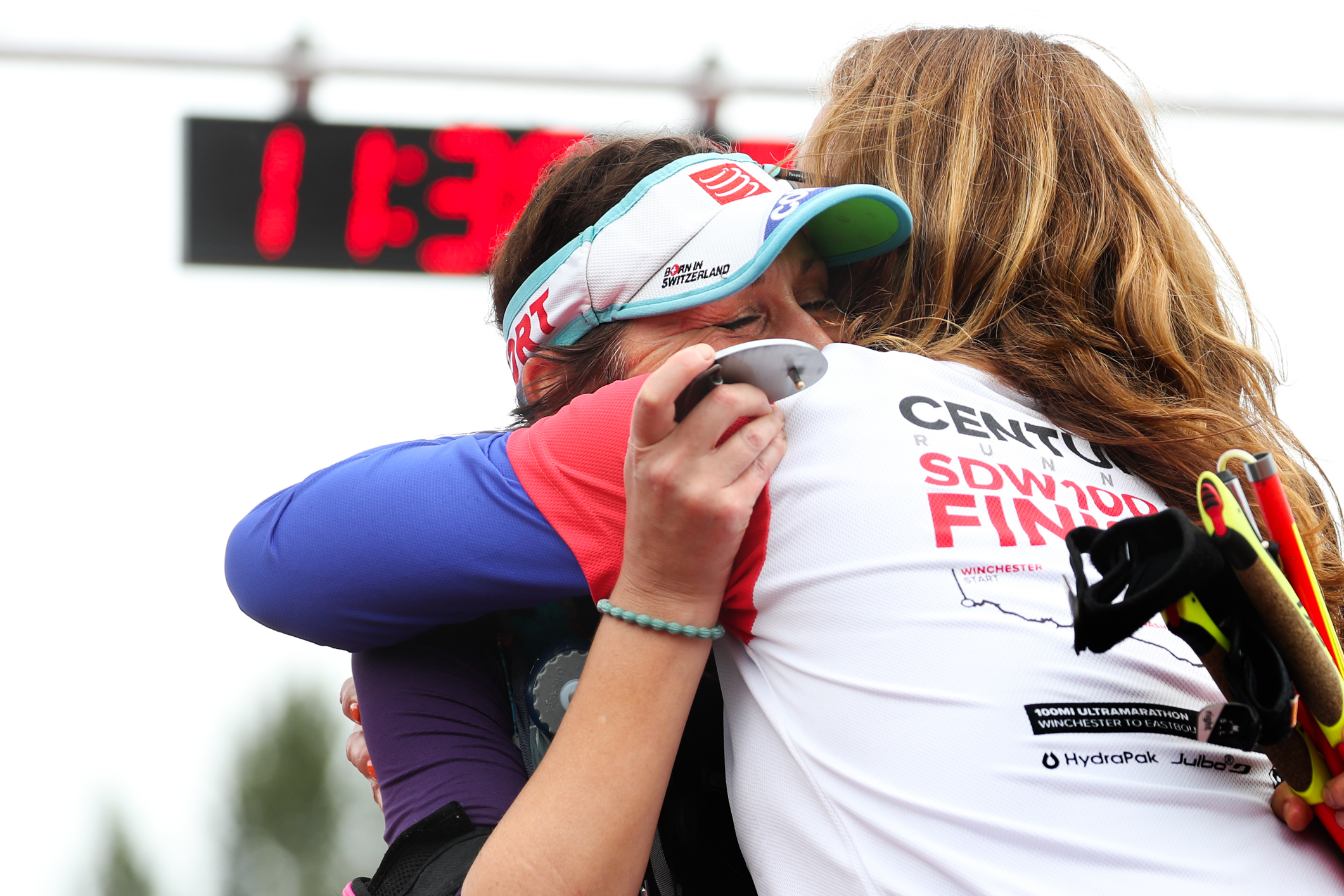 Photo: Stuart March Photography