The South Downs Way 100 is our largest event and in many ways the jewel in the crown for us. It has grown over the years, little by little so as to ensure we kept the essence of it carrying over. The beautiful trail and National Park deserve the utmost respect and to be looked after. The balance between the environment, other trail users, the community, volunteers and runner experience all has to be carefully maintained. This year we allowed the numbers to grow by 15% on 2019 and welcomed a record field of 433 starters. It was our biggest ever event and with the majority of Covid protocols still in place, a somewhat anxiety-inducing one for us, but one that ultimately was worth every ounce of energy from everyone involved.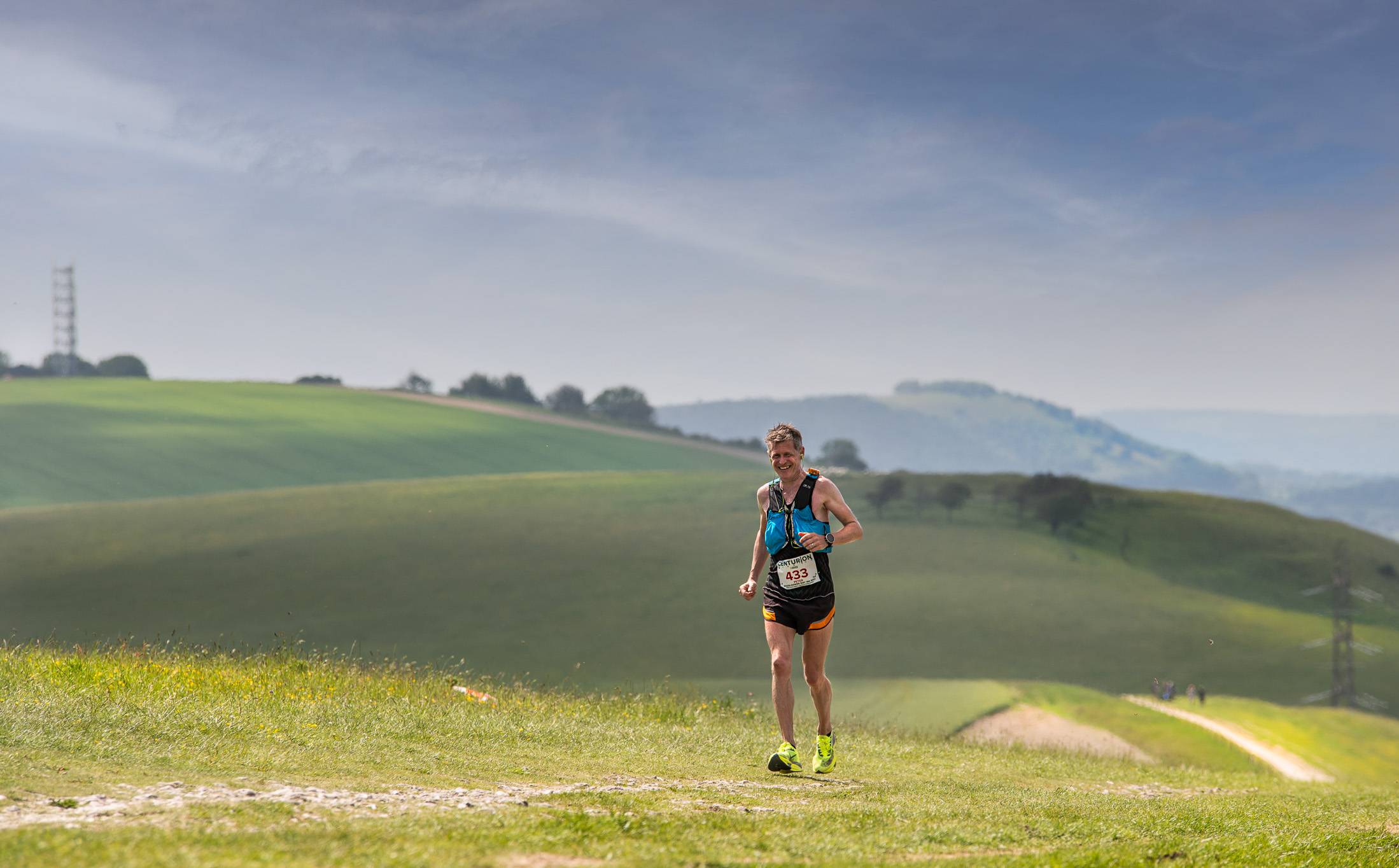 Pete Windross (Photo c/o Stuart March Photography/ Lenny Martin)
Starting from the incredible natural amphitheatre of Matterley Bowl, we set the runners off over the course of 0430-0600 so as to spread out the load on the check points. Having spectators back for the first time since 2019 was such welcome relief for us all. The atmosphere was completely different and it was wonderful to have that back.
Temperatures at the start were an ideal 12 degrees but rose to become relatively hot with high humidity during the day. Whilst that seemed to impact many runners, the number of drops was substantial but that was partly just a product of a larger starting field. Of those 433 starters, 308 made the finish, again a record for us. By our calculations this makes it the largest number of finishers at any 100 mile running event held on UK soil. The LDWA have had larger events on their 100 mile annual walking challenge of course.
A recap of race day shot by Ross Brackley
At the sharp end of the field, Rob Payne and Geoff Cheshire went out hard in the men's race and ran close to or just below record splits for many of the early miles. With Rob starting earliest, he was in the lead on the ground but actually just behind Geoff by a few minutes for much of the first 40 miles. Just after Houghton Farm, Geoff took the lead on the ground and Rob was visibily struggling perhaps a hangover of the injury he picked up at the Track 100. He would eventually drop at Saddlescombe, leaving Geoff to forge ahead. But entering the final quarter of the race, Geoff also ran into trouble and began slowing fairly dramatically. Behind him, Peter Windross kept a more consistent pace and began to reel Geoff in. By Jevington with four miles to go, Peter had passed Geoff into first place before literally passing Geoff just after the Trig Point, running down and onto the track to take his second Centurion 100 mile win in 15:30. A fantastic run. Geoff eventually spent almost three hours making his way over those final four miles but to his credit, finished this time, whereas in 2019 he had stopped at that last check point.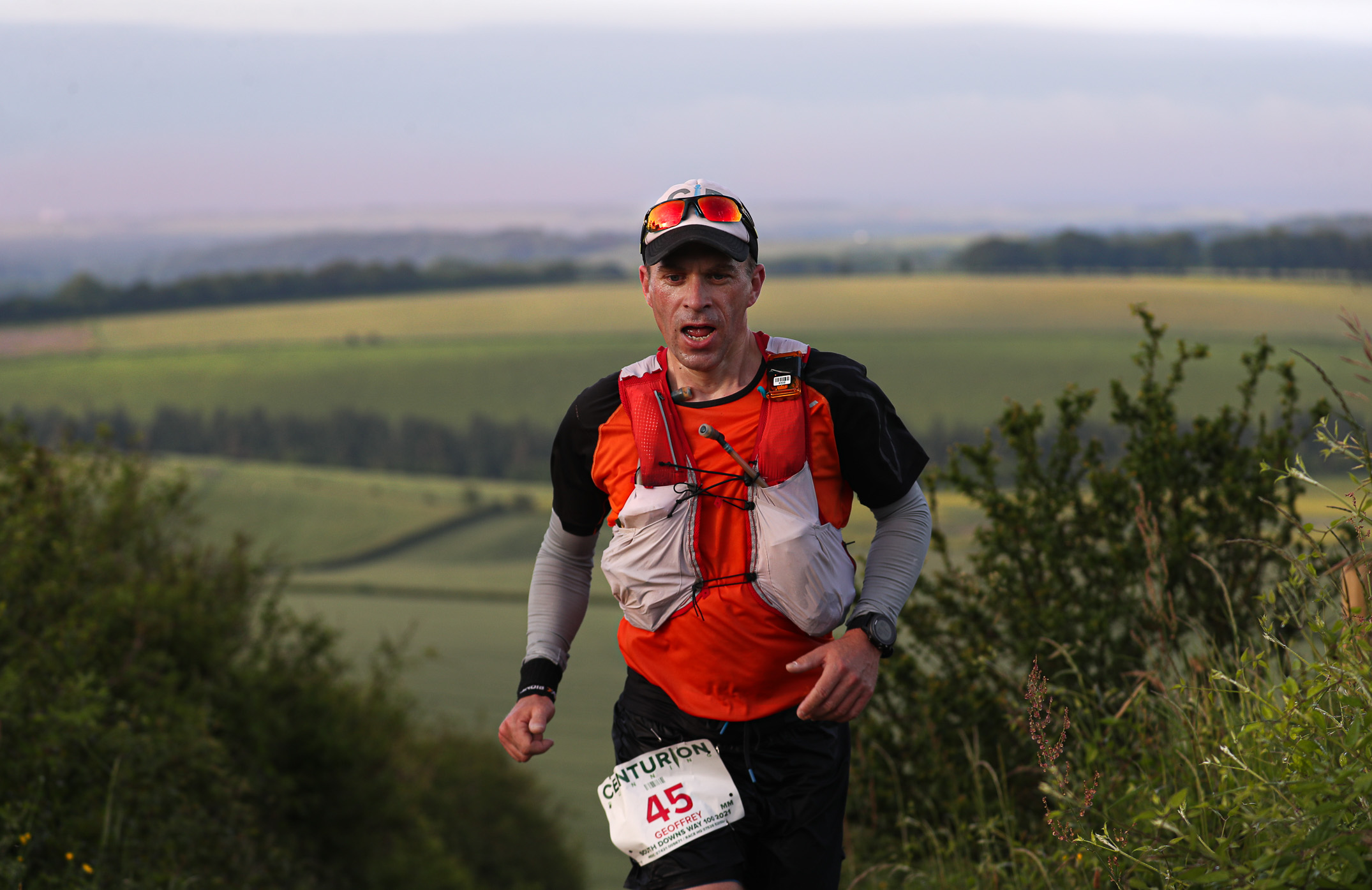 Geoff Cheshire (Photo: Stuart March Photography)
Also passing Geoff in the final stages were first Jack Galloway and second Craig Norris. The difference between them was mere seconds. Jack came home first having started earlier but then began a nervous wait to see whether Craig could better him for second. Craig hit the track with gusto and really pushed for the line. He just pushed past Jack's time with a 16:48:06 to his 16:48:33. It will be great to see mass starts back so that racing like this can take place head to head again. We are close to that again now.
In the women's race, it was previous NDW100 champion Karen Hacker who led the early miles. She was pursued by Emi Dixon and Alice Robinson. Until CP3 things looked to be close but at that point, Alice's tracker decided to stop talking to the satellites so she effectively disappeared from sight! It was updates on the ground via our videographer and the check points that told us what was happening. Alice ran through to the lead and held it there until we eventually were able to get a new tracker on her at Housedean Farm. At that stage she was 25 minutes up on Emi and 29 minutes up on Karen and seemed likely to go on and take the win. That she did, but a hard charging Emi Dixon made it interesting over the final stages, we had to wait a little while to do some calculations as we awaited Emi's arrival to be sure that Alice's time would be the fastest in the end. Her 18:48 was enough to do so, Emi took second in 19:07 and Karen third in 19:56.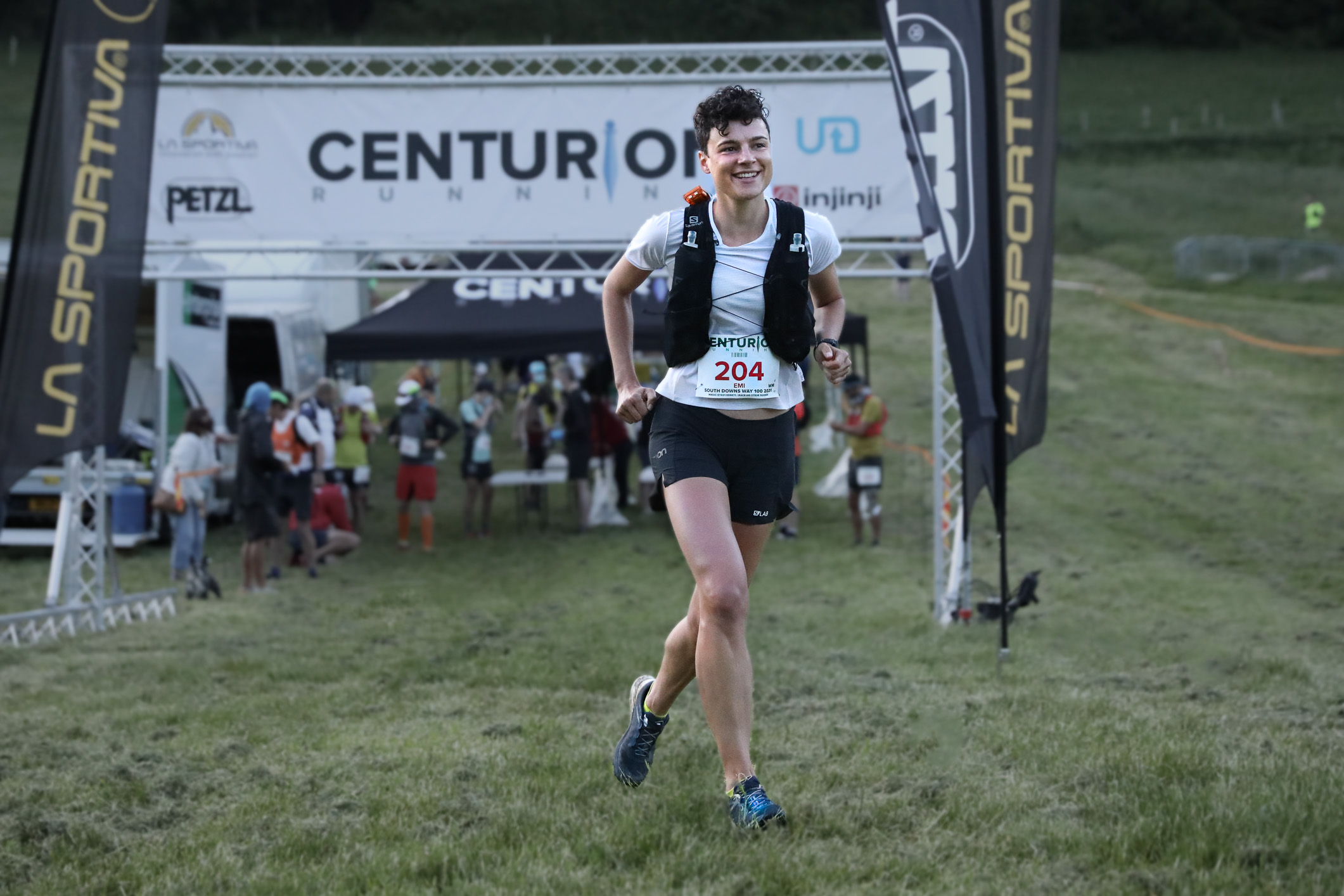 Emi Dixon ran a super 100 mile debut (Photo: Stuart March Photography)
In the age categories, winners were as follows:
FV40 went to Ally Whitlock in 21:18, FV50 to Debra Bourne in 22:31 and FV60 to Kate Evan-Jones in 27:24.
MV40 went to Emlyn Hughes in 16:53, MV50 to overall winner Peter Windross and a new age group record to boot, MV60 to Phil Hoy in 26:22 and MV70 to Kenneth Fancett in 24:32 and another new record for him.
Perhaps the most poignant moments of the weekend were saved for the nineteen, 2020 Grand Slammers who had to wait almost eight months after the conclusion of the 2020 Autumn 100, to complete the fourth and final stage of their journey. That every one of them made the start, let alone the finish was a triumph in itself, but we were so absolutely delighted to see every one of them make it home. It felt like above all else, the people that most understood the depths we have been thrown into over the past 15 months were those hardy souls and the sense of relief that the journey was now complete for them and for us was quite frankly palpable.
The final 2020 Grand Slam table is here.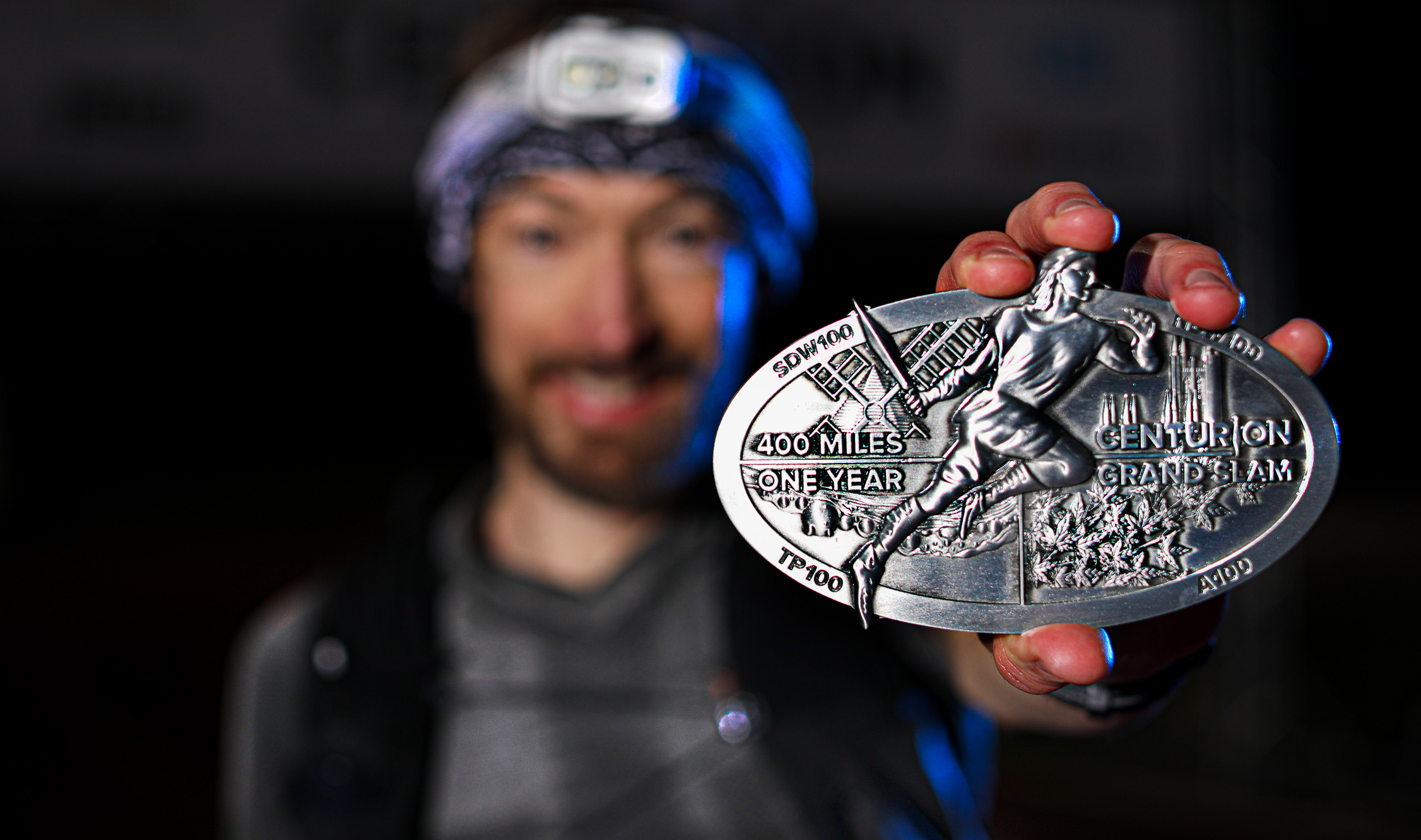 Stuart March Photography
120 volunteers made this event possible. We are so grateful to every single one of them.
A final congratulations to the fastest runner we've ever welcomed to our events. Iwan Thomas toed the line on Saturday for his first 100 miler. The 400m British Record holder was raising awareness and funds for Strep B awareness after his little boy was taken ill shortly after birth. He showed true Olympic spirit at one point shaving the cut-offs as close as four minutes before pushing on and eventually crossing the line in 29:35. His fund raising page is available here and we look forward to seeing and sharing the film of his journey later this year.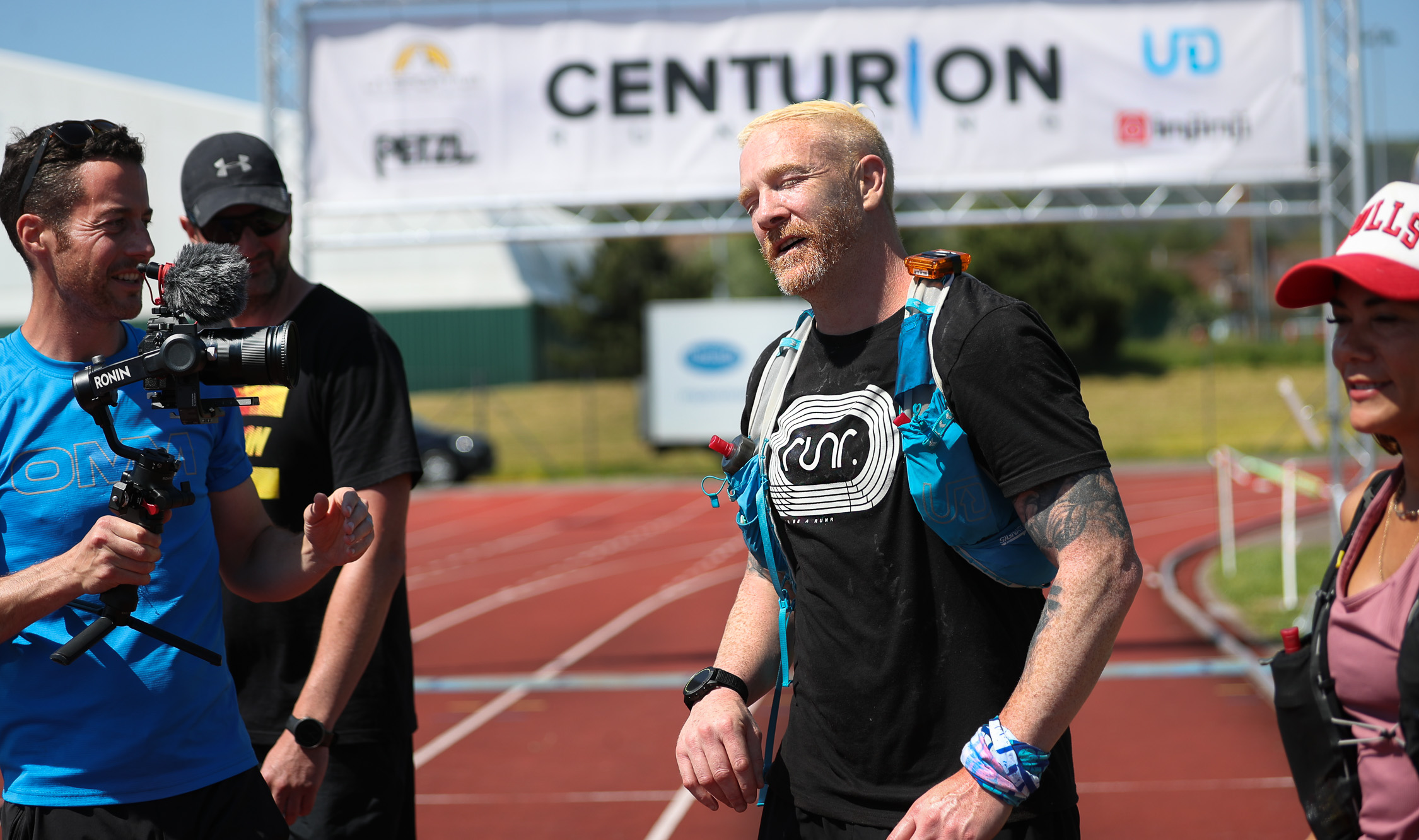 Stuart March Photography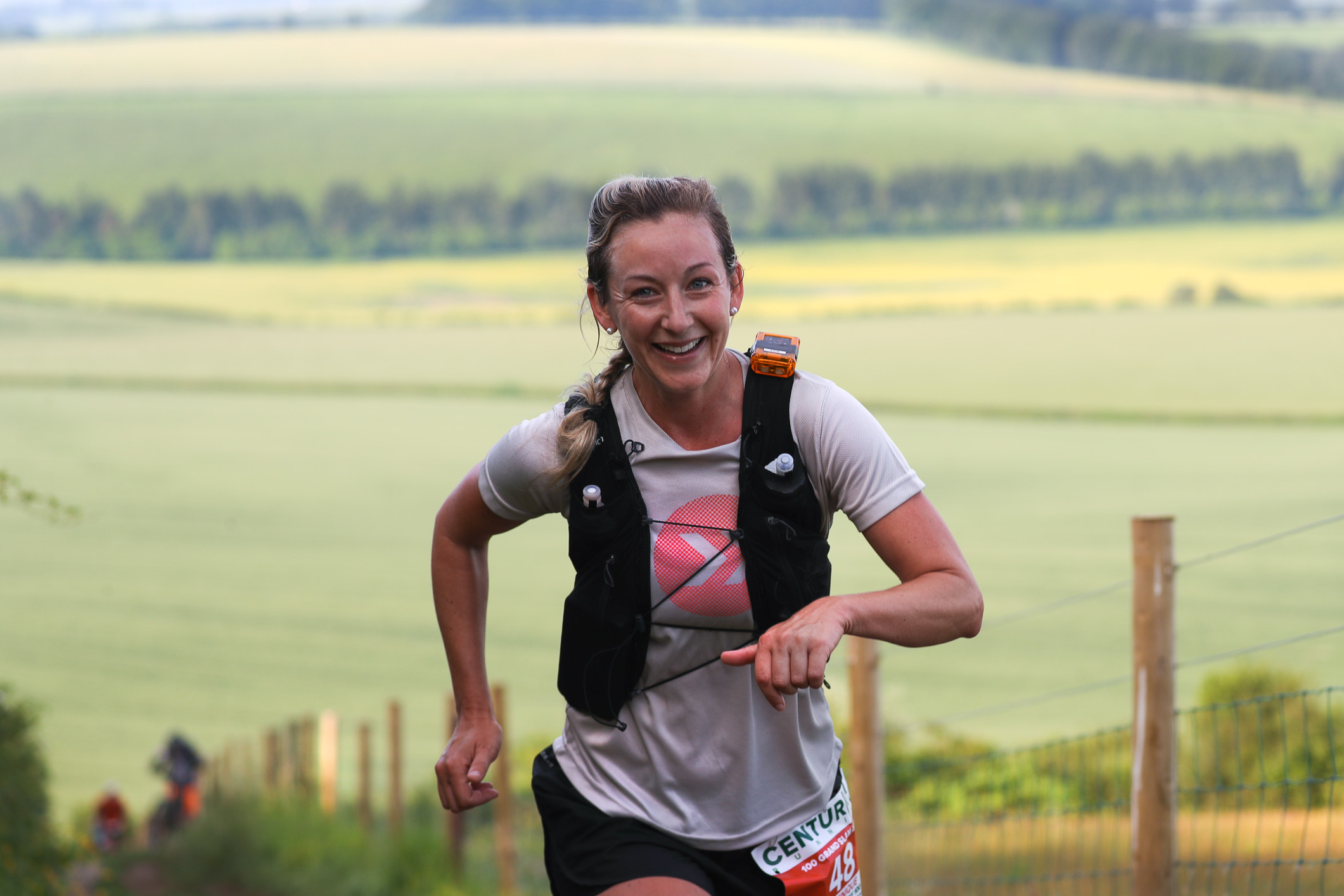 Stuart March Photography