This weekend saw the tenth edition of the Thames Path 100 and the fortieth 100 mile race since our beginning back in 2010. One glaring absentee was Markus Flick, our favourite German competitor who having run all 9 editions of this event, had to miss the tenth due to the ongoing travel restrictions. His bid to become the first person to finish 10 editions of any of our races will have to wait until 2022.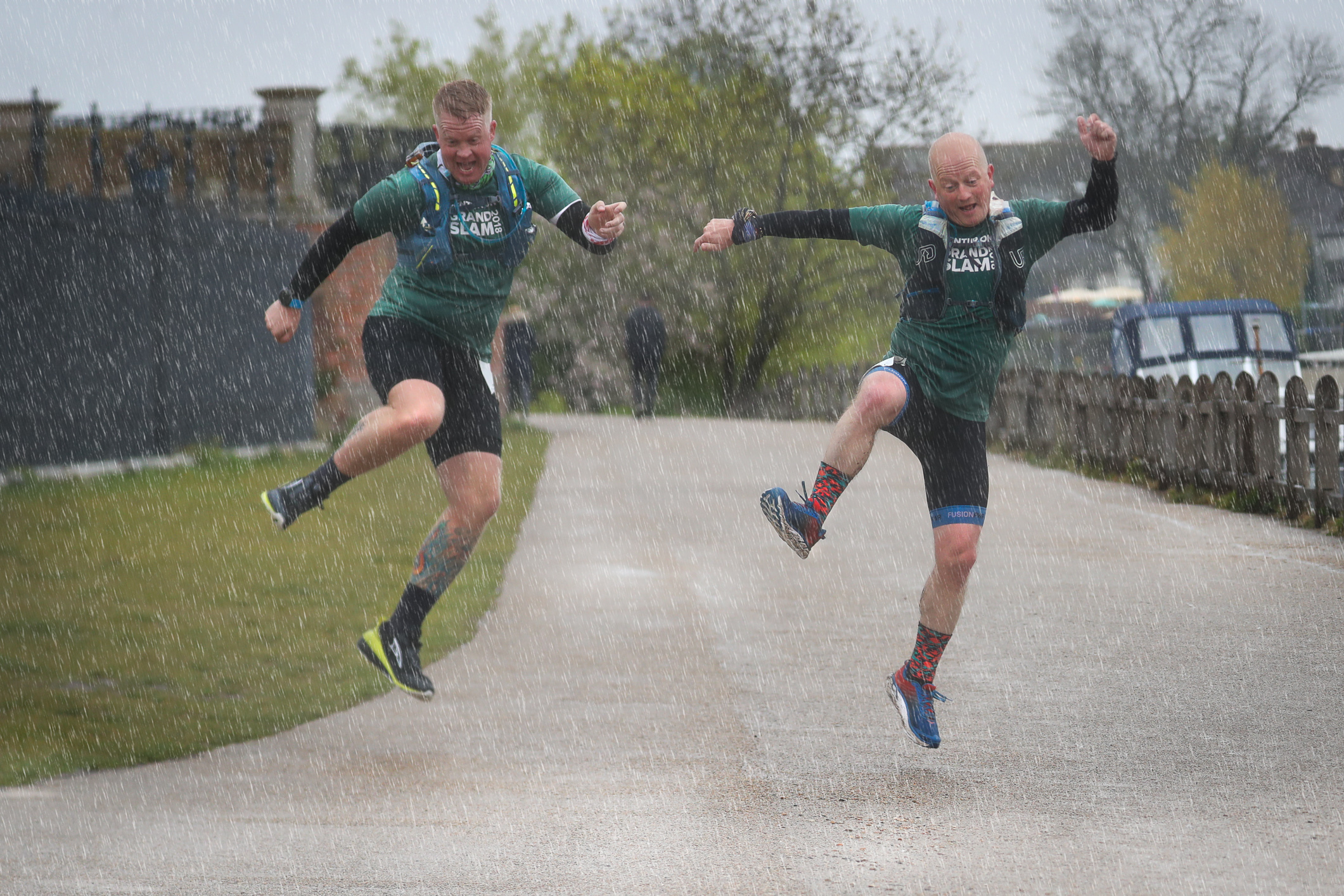 Spencer Millberry & Stuart Mclaughlin in the early rain (Photo c/o Stuart March Photography)
The forecast looked fairly horrendous but in the end, we were all exceptionally lucky. Heavy rain fell initially and lasted for several hours, but what followed were good temperatures all day, all night and again the next day, some wind at times and some claggy mud later on but all in all a fast day.... and that was brought home by the mens winner who screamed home in 13:43:42. That is the fastest 100 mile time we have ever seen at one of our events, the first sub 14 hour race and the fastest trail 100 mile time on UK soil.
Richard started at 0701 right at the head of the race and time trialled his way to success. The first 50 miles were despatched in a fraction over 6 hours. Some sickness and a little walking as he passed through Henley looked like it could spell disaster but quite clearly not only does he have the speed to do incredible things in this sport, he has the mental resolve too. He kept plugging away through ups and downs and got the result, if not the time, that his efforts deserved. There is much more left to come from this man.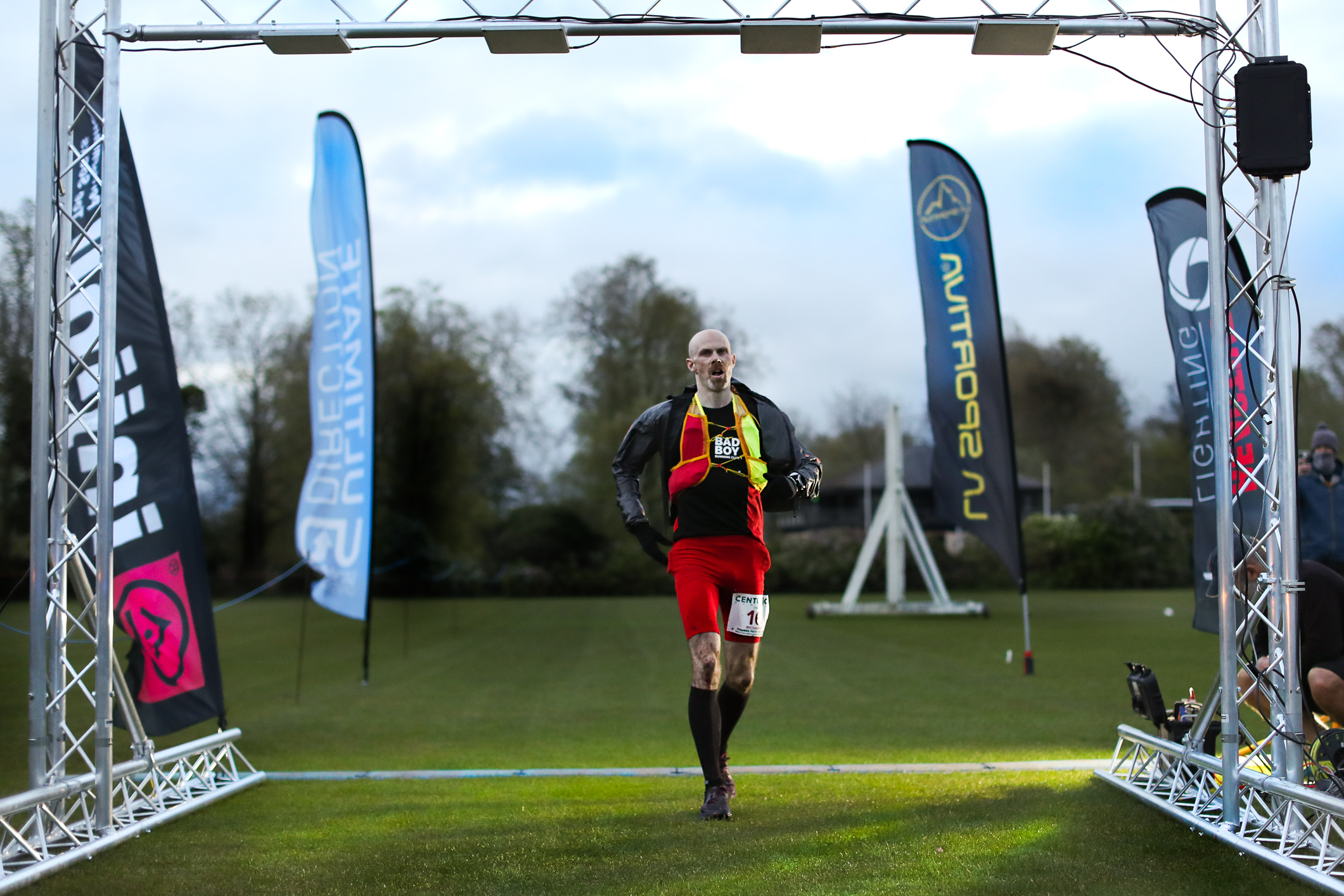 Richard McDowell (Photo c/o Stuart March)
Behind him, Dan Lawson and James Williams ran close together for much of the race, Dan forging ahead after the first third, before suffering some troubles around the same time as Richard. James passed him and created an increasing gap as time went on, eventually crossing the line in 14:49 to Dan's 15:22.
In the womens event we saw a completely different shape to the race. Unfortunately two of the leading contenders were not to be seen on race morning which left the event wide open. Lorna Spayne in her debut 100 went off like a rocket - her average pace over the 10 miles to check point was a blistgering 7:45 per mile. Like Richard, she held that lead from wire to wire and ran home the winner in 20:02:31 showing impressive resolve over the closing stages. Behind her all credit to the extremely experienced Melissa Montague who was literally half an hour behind Lorna at CP1 and an hour behind at 50km. She seemed to be reeling in the leader through the middle third, but eventually also faded in the latter stages and came home for second in 20:24. Third place went to Jennifer Sangster in 21:38.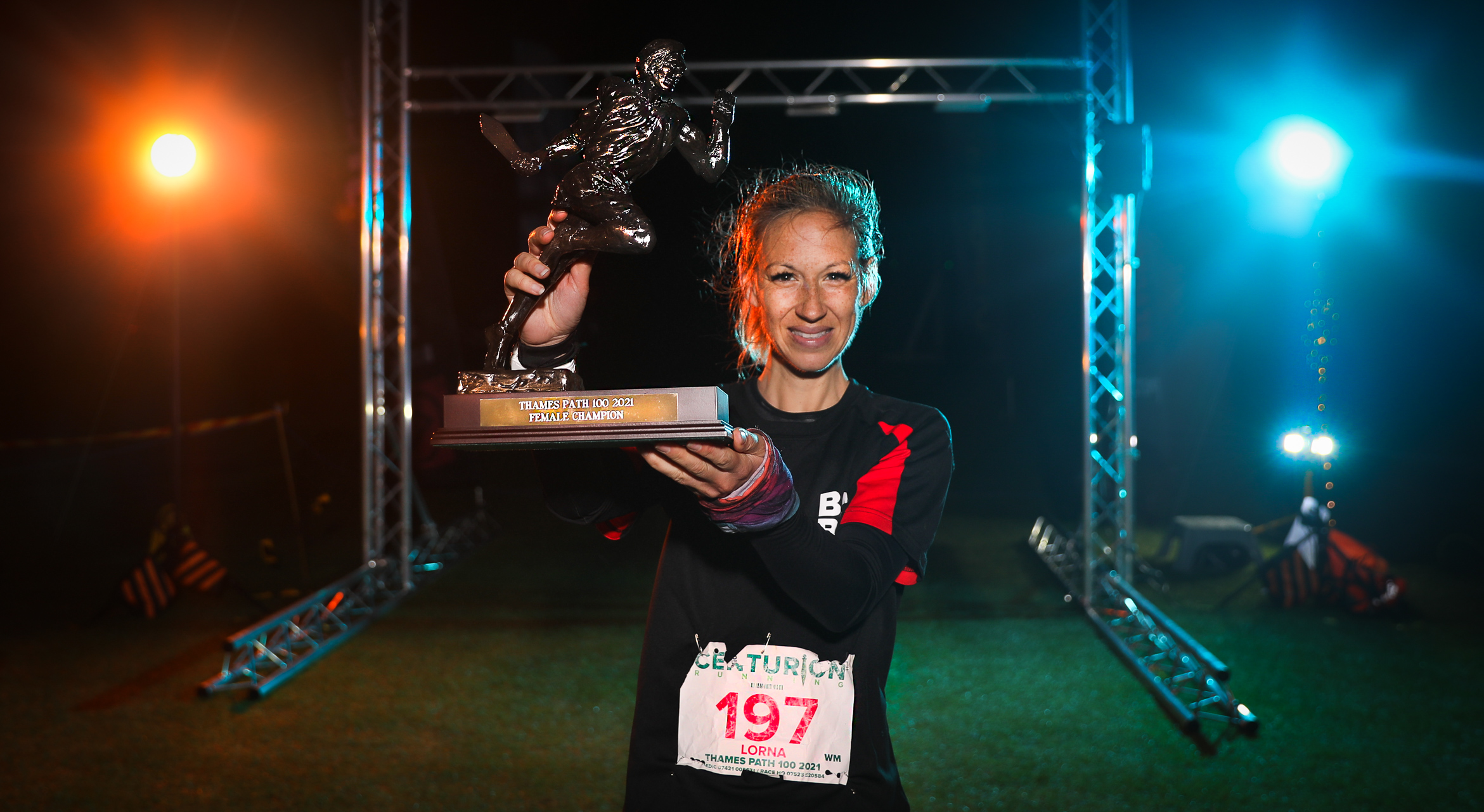 Lorna Spayne (Photo c/o Stuart March Photography)
In the Age Categories, FV40 went to Melissa Montague in second overall. Susan Ritchie was our first FV50 in 22:48.
Richard Mcdowell took home MV40 on top of all of his other records. MV50 went to Andrew Mckillop in 18:45. MV60 to Simon Bennett in 23:14 and Ken Fancett took first MV70 in 23:36.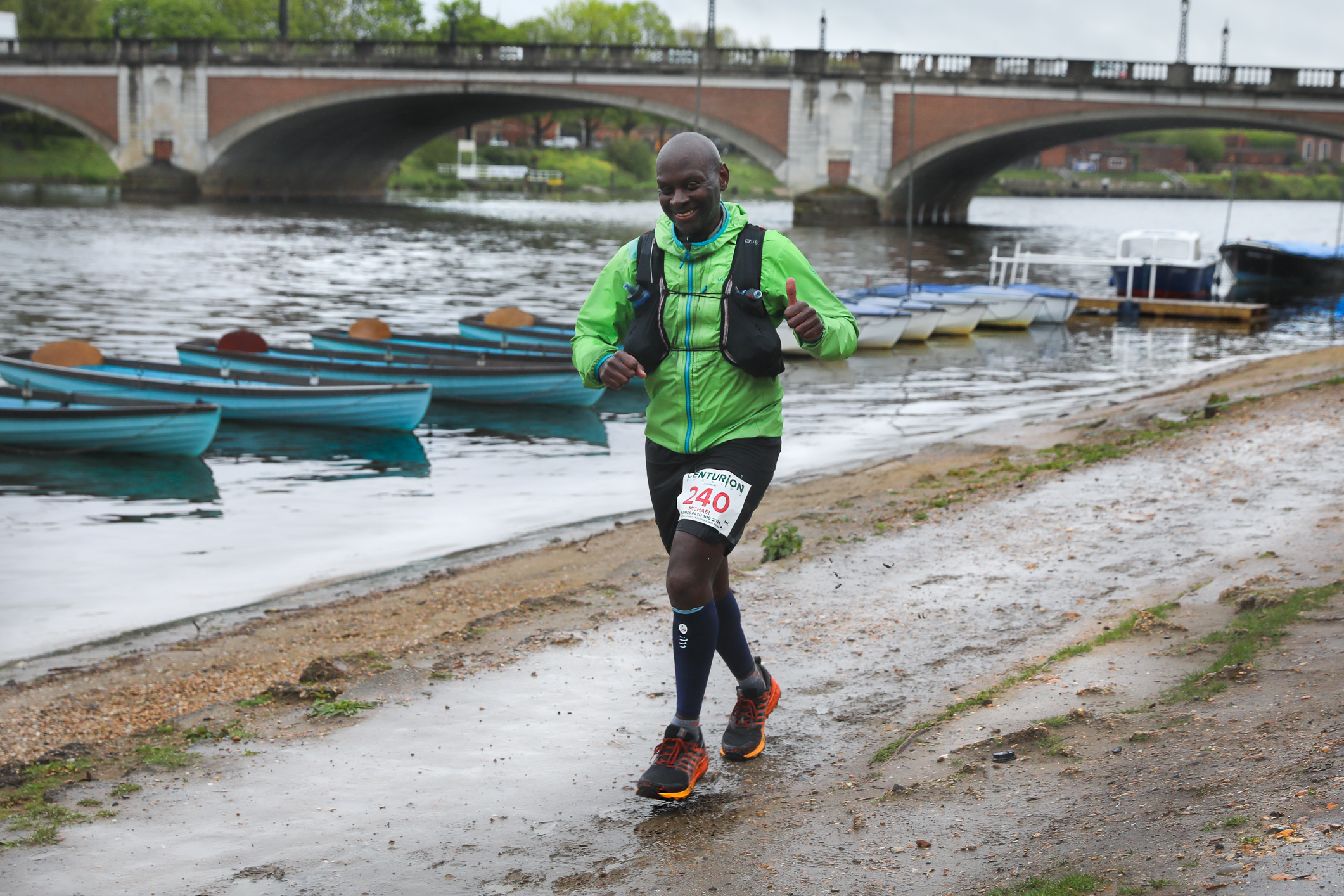 Michael Charles (Photo c/o Stuart March Photography)
We had over 100 volunteers out on course this weekend, at a ratio of almost one volunteer per 2.5 runners. An absolutely incredible dedication by all of them to get this event to happen, as ever, but especially now with the other challenges Covid brings with it.
In total we had 272 starters, 188 finishers and 105 of those earned 100 MILE - ONE DAY buckles for the efforts. Statistics very much on par with this event over the years. A total of 1740 runners have completed the Thames Path in our 10 years, with 966 of them earning the One Day buckle. Here's to the next 10!