The fifth edition of this event and super conditions awaited the athletes headed out on course for five, ten mile loops of trails around Wendover Woods.
Wendover boasts plenty of challenges. Despite it's southerly, non-mountainous location, 10,000 feet of climbing over 50 miles puts it amongst the hilliest 50 milers in the UK. But it is most certainly still, a runners course. Fast sweeping descents traverse into short, steep climbs. Access to a drop bag (and or your car) every 10 miles, as well as check points every 5 miles throughout make it simple to break down logistically. It is a great end of season event for the runners, but also for the staff and volunteers. It is a bit of a party/ celebration in all honesty.
It always takes its fair share of victims, with typically 20% of the field failing to finish and despite excellent weather and good trails underfoot, this year was no different.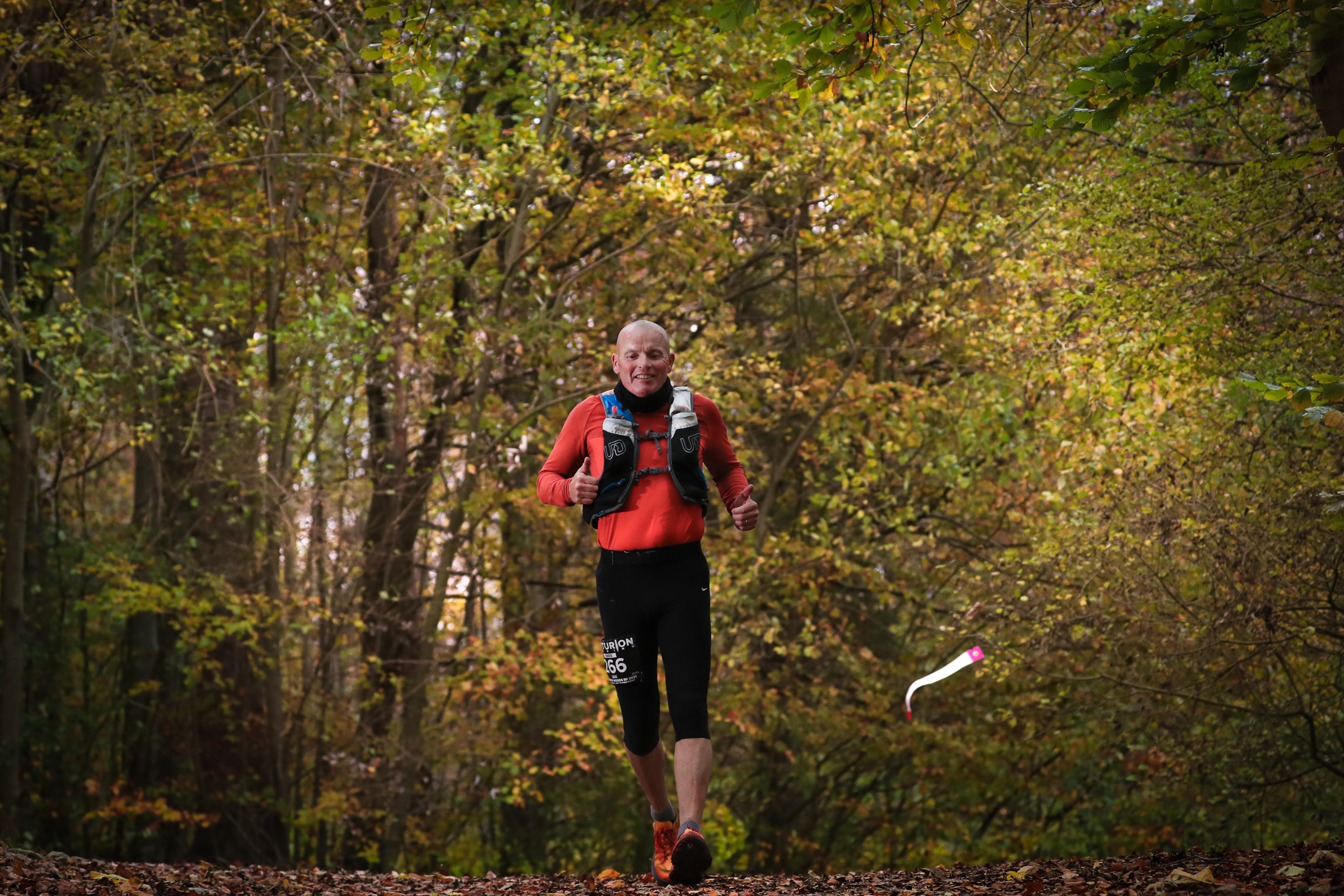 All Photos c/o Stuart March Photography
In the mens race we welcomed Charlie Harpur back to one of our events for the first time since his win at the SDW100 a few years ago. He led from gun to tape, quickly establishing a gap on the field which never closed. But that's not to say it was all plain sailing. Working through some typical issues faced during a race of this nature, during the third lap, second place Matthew John held position around eight to ten minutes back, never allowing Charlie the chance to completely relax. That gap remained fairly similar across laps four and five as Charlie found second wind and ran strong through for the win in 8:01. It is wonderful to have him back.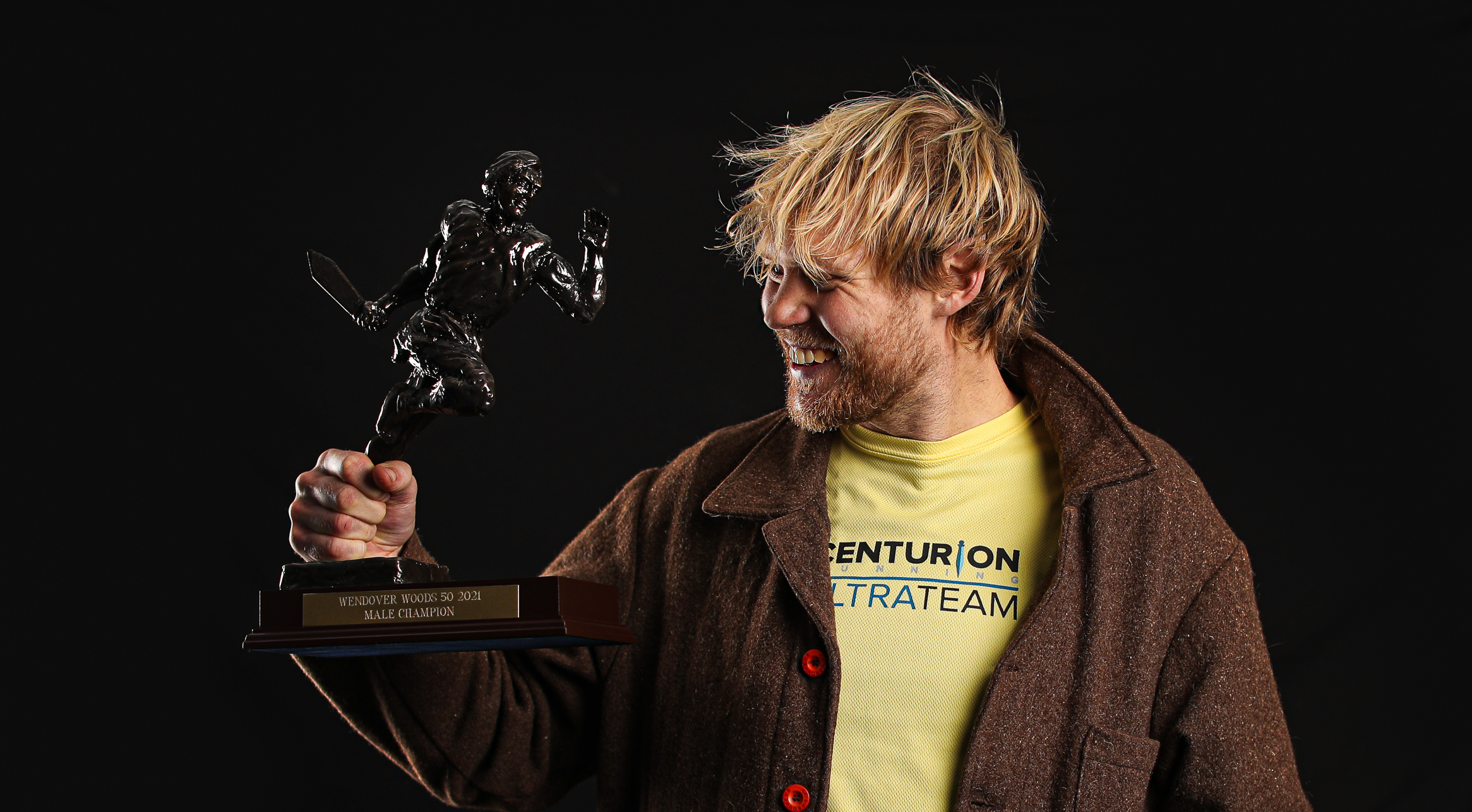 Matthew was second in 8:12 and looked comfortable enough, seeming to thoroughly enjoy the experience. Past the front two, the battle for third was a long way back but exciting to watch. Samuel Anderson maintained the final podium position through the first three loops, but arrived there within a few metres of the chasing Dan Maloney. Dan went on to take third in 8:52, running very well over the remaining distance, Sam picking up fourth behind him.
The ladies race saw a masterclass of pacing from Rachel Fawcett. Previous CW50 champion, Rachel took second place here to Sophie Grant in 2019, having duked it out all day, Rachel ran her own race this time and was never troubled. Like Charlie, she led from the start and the climb in her 'overall' positions tell the story. 21st after loop one, 15th after loop two, 10th after the third loop and 50km, 7th after loop four and 5th by the finish in a time of 9:08, a winning margin of a minute per mile over the rest of the womens field. It was fantastic to witness such a strong run.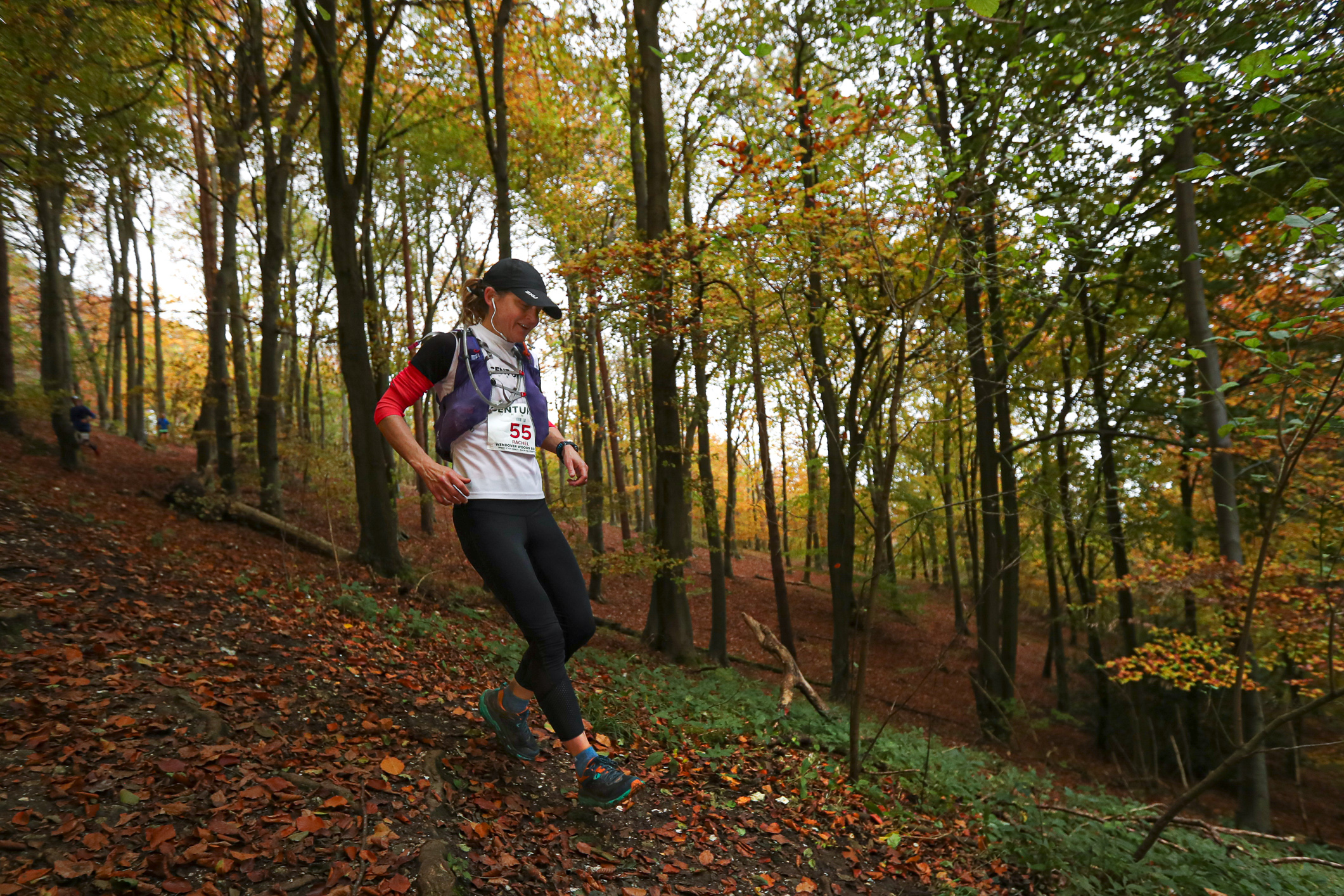 Second lady, as in the Night 50km here in July, went to Claire Kanja who continues her journey of improving consistently with each passing race. Third place went to Helen Pike in 10:38.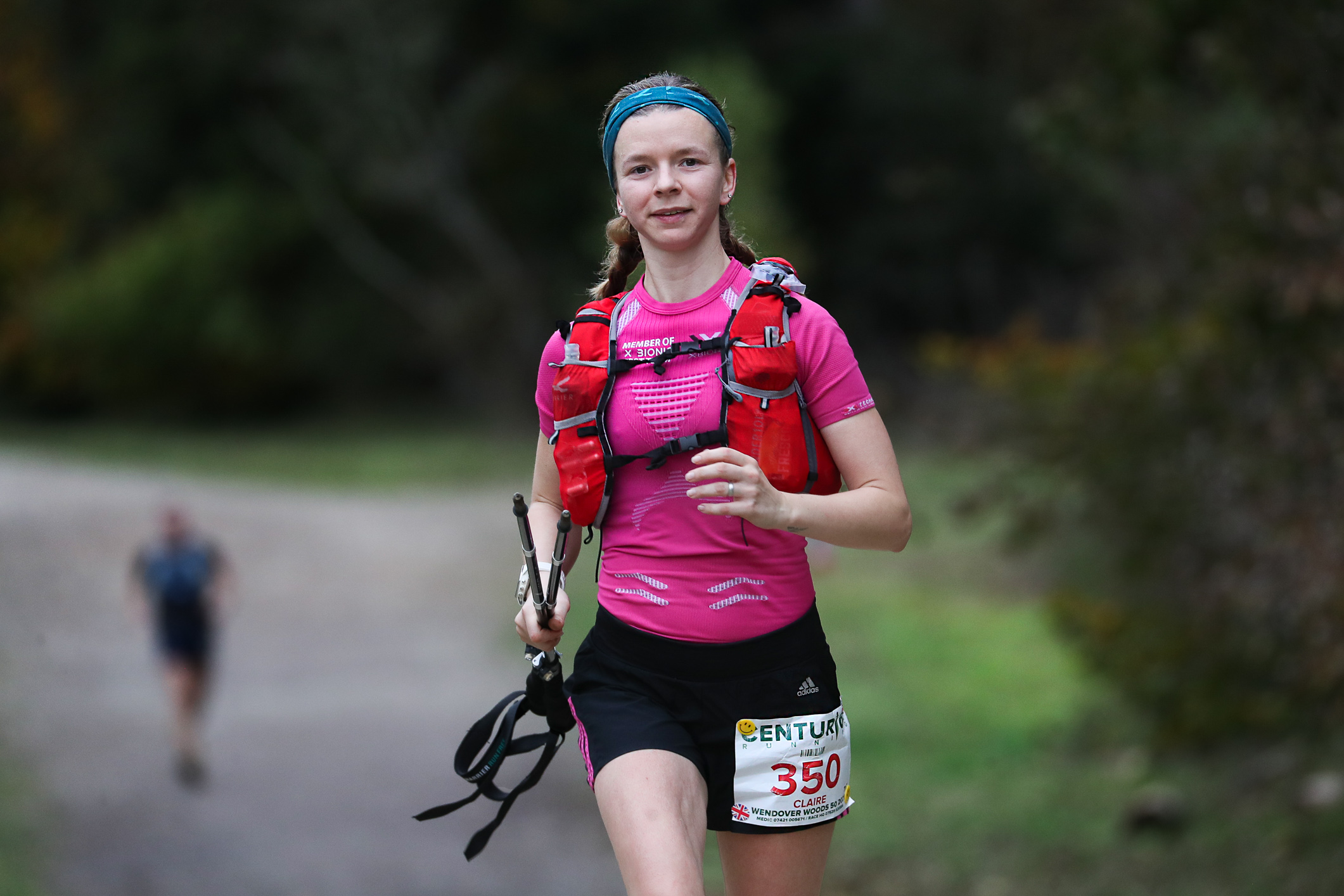 The most incredible scene unfolded at the finish, as not one but five runners were out on course within sight of us and the finish line with less than two minutes of the 15 hour cut off to go. Jo Burkett finished with just over 100 seconds to spare, Dave Lewis with 27 seconds, Georgina Townsend with 12 seconds and Janice Coglin-Hibbert with just five seconds left on the clock. Unfortunately the final runner, Lesley Lewis (also running the 2020 Grand Slam) missed the final cut off by the tiniest of margins, running 15:00:04. Her attitude was exemplary as she took the bad news with honour and we have started discussions with her to get her back to try again. Ultimately whilst the tiniest of margins seems so harsh, the achievement of finishing is only there with the cut off upheld. If a runner is allowed a few seconds, there's no line. Four becomes ten seconds becomes a minute becomes five. As a regular volunteer and valued member of our community, Lesley totally understood, however hard it was to grapple with in the moment. A sad but heroic end to the season, as she of course finished the route albeit just outside the official finish margins.
In the Age Group cateogories, awards went to:
Rachel Fawcett (FV40), June Harrison (FV50) and Christina Kluth (FV60) won the ladies categories. Christina became the first FV60 ever to finish this race.
Andrew Classey (MV40), Vince Darley (MV50) and Peter Colwill (MV60) won the mens categories.
In the circumstances imposed by the pandemic, both the 2020 and 2021 Grand Slam of 50's finished at this event. 25 runners finished the 2020 Slam. 45 finished the 2021 Slam. A huge achievement to stay fit and healthy for each of the four events, especially those for whom their Slam covered a period of 20 months, something that is unlikely to ever happen again.
Fern Parker became the only addition to the 600 club this year, finishing the Double Slam.
We are so grateful to all of you who supported us through what was a tumultuous start to 2021 with the postponement of the SDW50 yet again due to covid. But then ultimately the season went off incredibly well, thanks in the most part to our army of volunteers who continue to turn out and make these events everything that they are, time and again.
We will do a review of the year in due course but for now, this is the final report of 2021. Until the next time!