This race was postponed in 2020 from May to November and then cancelled when the November lock down was introduced. So some of the runners on the start line will have been waiting almost two years to run. It will be such a relief to get this, what was our first event back in 2011, back on again.
The womens field in particular this time, looks really exciting, with a good depth of competition. The mens race has one stand out competitor with several of the leading contenders sadly pulling out in recent weeks due to injury, including Tom Evans and existing course record holder Jon Ellis.
The conditions underfoot at the moment are sticky in places but generally good going - the softer ground is actually a blessing on some of the steeper descents. A mixed week of lower than average temperatures, some rain and some sun gives a little uncertainty over what will be the case on Saturday but it looks unlikely to be blazing hot which often has the biggest impact on times.
WOMEN
Samantha Amend: Sam will be familiar to many as having recently broken the British 100 mile record at our Track 100, running 14:34 for a new all time best mark. Her background in road and ultra running is really too long to list out but the most impressive element is her consistency over the past 10-12 years despite being a prolific racer across all distances. PBs other than the 100 mile record include 220km for 24hrs, 7:53 for 100km, 3:28 for 50km and a 2:42 marathon as well as high standards in shorter marks. She has twice won our TP100 and has the course record there in 16 hours flat. She has several England and GB vests to her name. She is no stranger to hillier trail too and it will be fascinating to see what she can deliver here, relatively soon after the Track effort.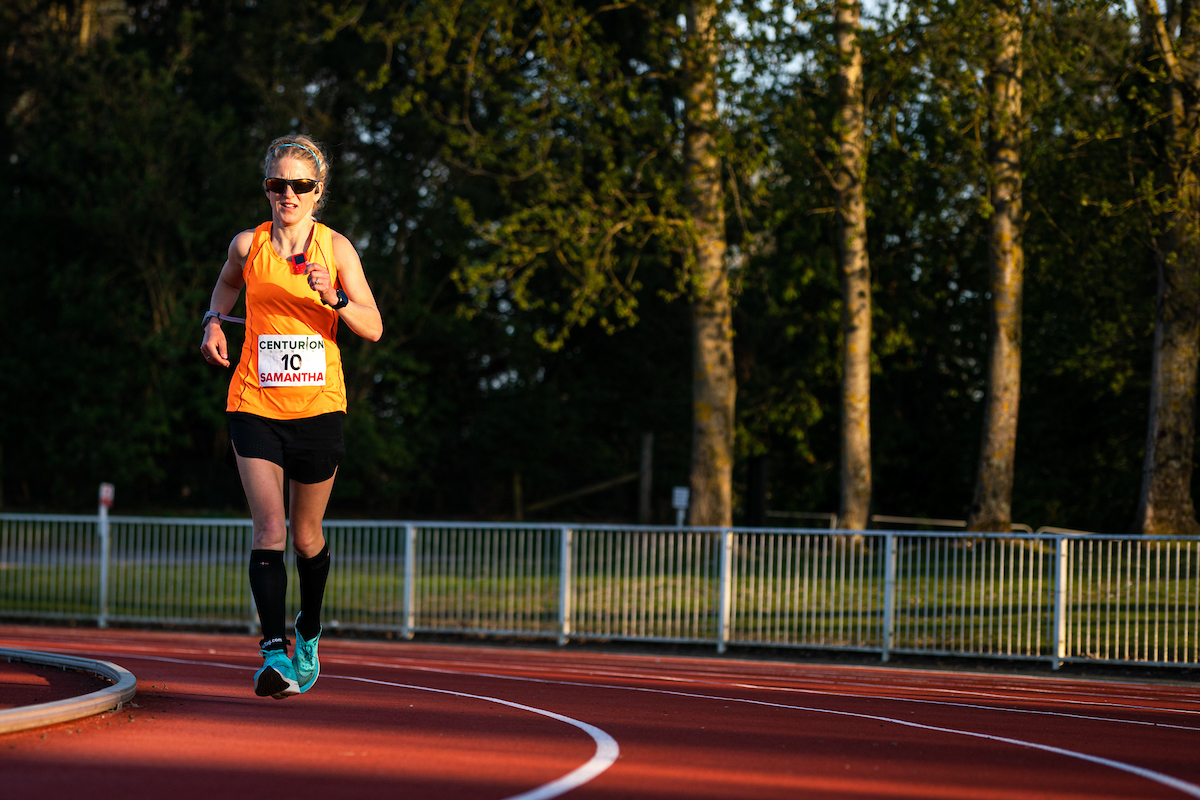 Sam Amend at the 2021 Track 100 (Steve Ashworth)
Rachel Normand: The La Sportiva athlete from Carnethy burst onto the scene in 2018 with some stellar results including an 8:22 for the win at the Highland Fling, second at Lakeland 50 and then two other local ultra wins to cap it off. She had a great 2019 with wins at CTS Exmoor and Ennerdale Trail. Internationally she placed 15th at Laveredo and 17th at TGC both super runs. Due to the pandemic she hasn't raced since, so this marks her return.
Gill Bland: 7:53 here in 2018 for third place, but the sixth fastest time we have had on this course in the nine prior editions. Her road running background is impressive, with a decade of experience, a raft of sub 3 hour efforts including most recently a 2:55 at the Cheshire Elite Marathon in April 2021.
Michelle Maxwell: Michelle ran away winner here in 2017 in a time of 8:26. Since then she has finished second in both the TP100 and SDW100 and in 2020 took home the win at the final event of the season - the SDW50 - in 8:15.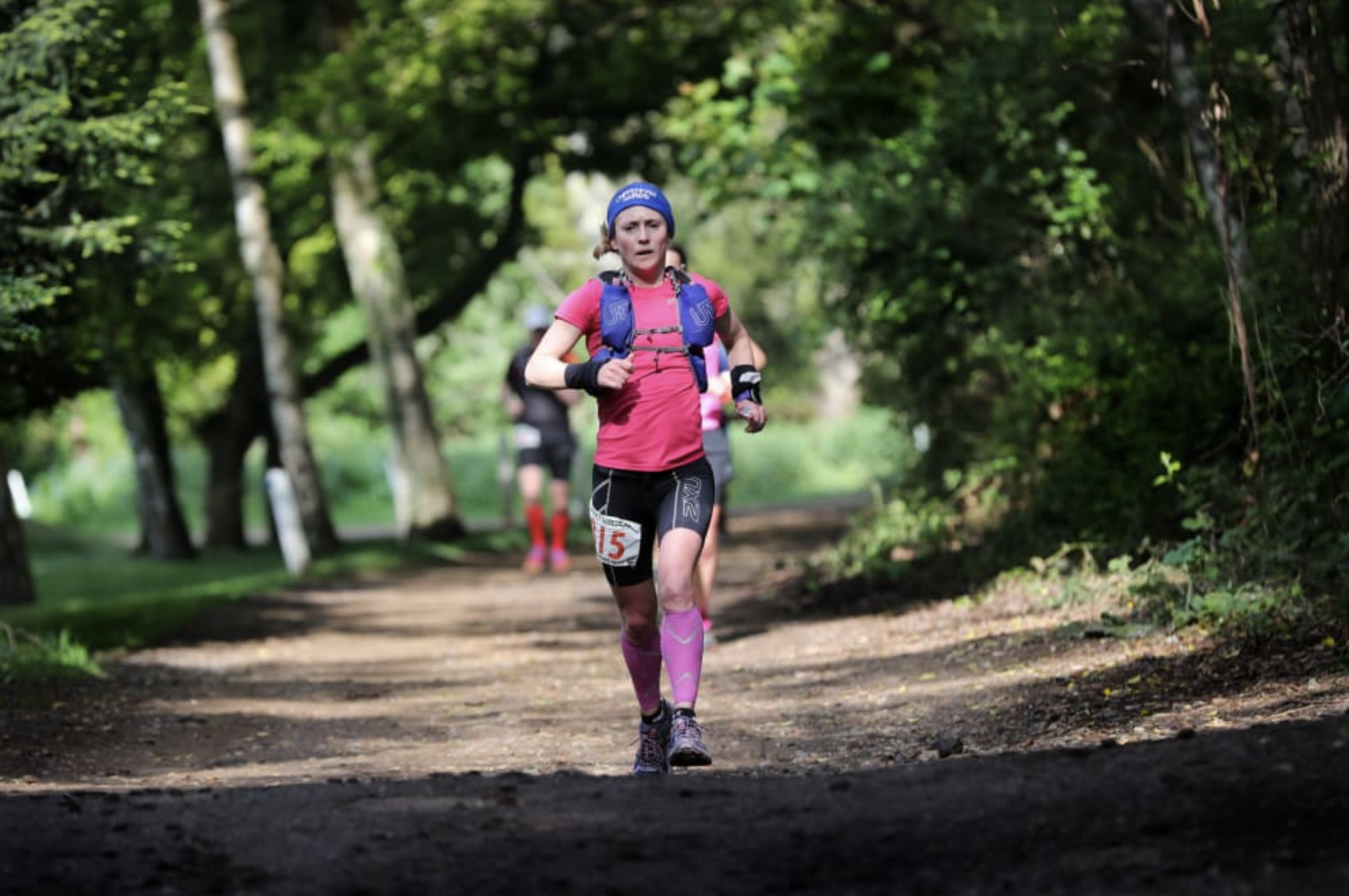 Michelle Maxwell won here in 2017 (Stuart March)
Rachel Lindley: 7th and 5th here in the past with a course best of 8:39
Katy Ward: A consistent marathoner over the last decade, with a PB of 2:58 and a 1:22 for the Half.
MEN
Ry Webb: Ry ran our first ever event, on this course in 2011 coming home 12th in 9:18. Since then he has been on both sides of the table a multitude of times and has improved his running substantially in the process. He's come very close to winning one of our events so many times, could this finally be where he takes home a trophy? He lives locally and with this his back yard he will surely want to go all the way this time. His bests include second here in 2016 in 7:05. He then ran the Grand Slam of 50s the following year, finishing second, third, third and third in the four events, in the process his NDW50 time sneaked in under the 7 hour mark with a 6:58. In 2019 he showed he had the speed on the track too, finishing the inaugural Track 100 in a superb 13:24 for second place.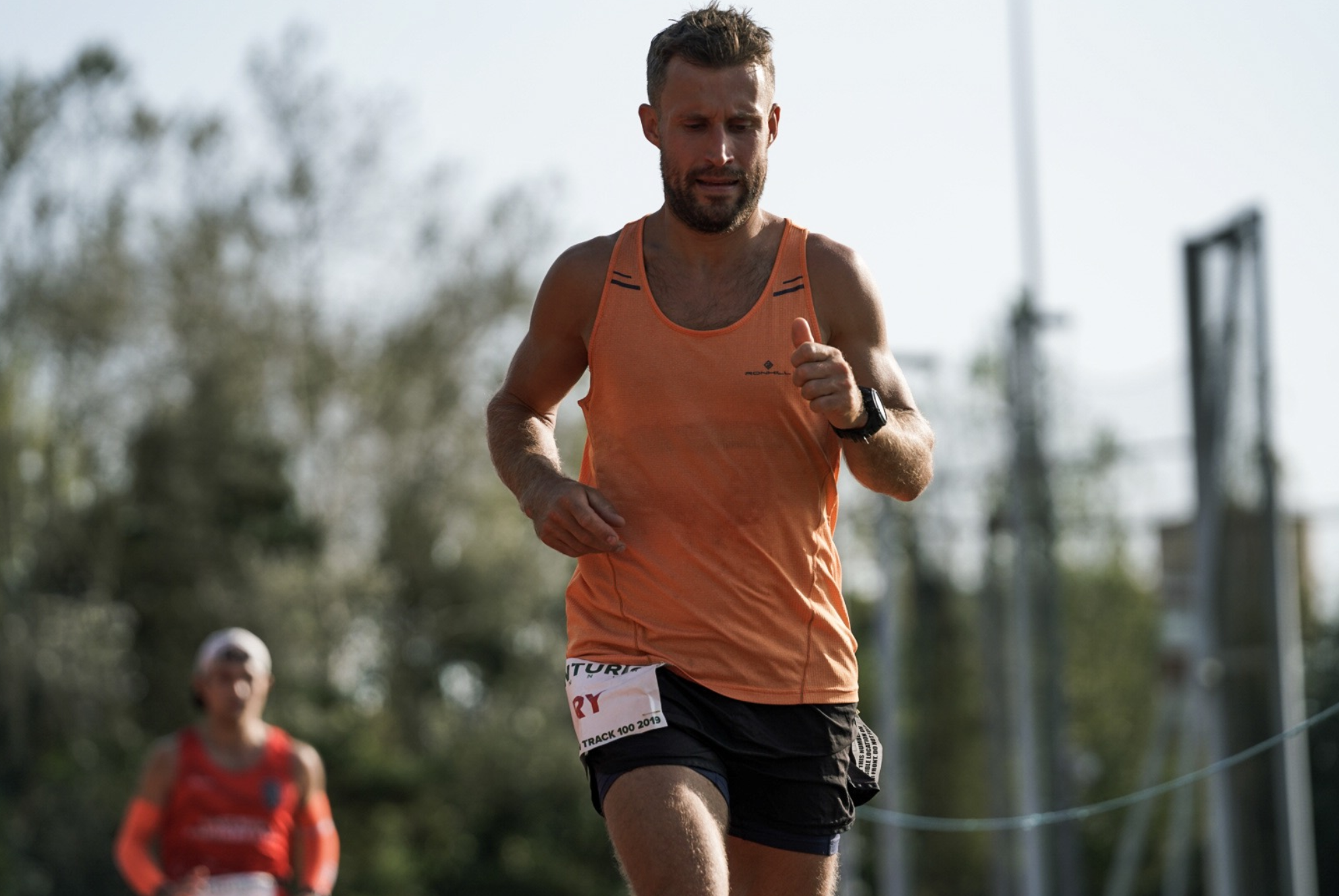 Ry Webb on his way to second at the Track 100 in 2019 (Jack Atkinson)
Lyndon Cooper: Lyndon has wins at the Maverick X-Series Ultra Snowdonia and the West Country Hilly 50 mile behind him as well as several top 5s and top 10s at other ultras ranging from 50km through to 85 miles including Wendover Woods 50 and the Ridgeway Challenge.
Julien Cazorla: Seventh at the SDW50 in April, he then ran home for sixth at the TP100 just two weekends ago in 16:18. This one comes very soon off of the back of that, of course.
Mark Pinder: Has started out 2021 with a sixth at the SDW50 in a solid 7:07.
One special mention and that is for Chris Finill. Chris was a top GB athlete back in the 2000's with numerous GB vests to his name. He is also one of the few ever-presents at the London Marathon, having run every edition and as a MV60 in 2019 ran a sub 3 hour effort there. That marked the incredible achievement of having run a sub 3 hour marathon in 5 decades.
The race has a rolling start and kicks off off between 0530 and 0800 on Saturday 22nd May. Follow it live here.