Our 2020 season continues this coming Saturday with our second event of the year, the postponed Thames Path 100, what will be ninth edition of the race. Usually slated for the first weekend in May, this one comes four weeks after what was eventually our season opener on the North Downs Way - a blistering hot day which saw many casualties and a low fnish rate. Remaining Grand Slammers will be hoping that conditions are far kinder this weekend!
With all of the continued covid-19 risk mitigation and the conditions of current UK Athletics Race Permits, the race will take place under a time trial format, with a rolling start between 0730 and 0930 on the day. This does not change the overall cut off of the event at 28 hours, but does of course impact racing. Faster runners are asked to start earlier to generate the greatest possible spread of athletes and reduce congestion at the earlier check points, but it does rely on honesty. That worked really well at the NDW100 and we hope runners will be as realistic with their time goals here.
You can read more about our covid-19 risk mitigation and what the runners can expect on the day, by clicking here.
There are some super athletes in both the mens and womens events this year. Some returning champions and those who are hoping to push them hard for podium places this time out.
MENS FIELD
Geoff Cheshire: Geoff has been the victor of our Chiltern Wonderland 50 as well as Race to the Stones in years past. Last year his 14:31 at the Autumn 100 for second place catapulted him to the next level. He was fired up for that one as a result of having led the SDW100 earlier that year for vast portions of the race before capitulating just 4 miles from the finish. A regular course marker for us, we are always grateful to him for his help in getting our events in general, to happen safely and smoothly.
Geoff Cheshire runs home to win the 2018 CW50
Ben Parkes: Ben is by far the quickest runner in the field on paper. His marathon PB of 2:25 is screaming fast. In 2017 he ran and finished the Thames Path 100 in 22:42 but it's probably safe to say that one was more about the experience and the finish. He has since gone on to win our SDW50 in 2019, in 6:35. It will be fascinating to see what he can deliver here.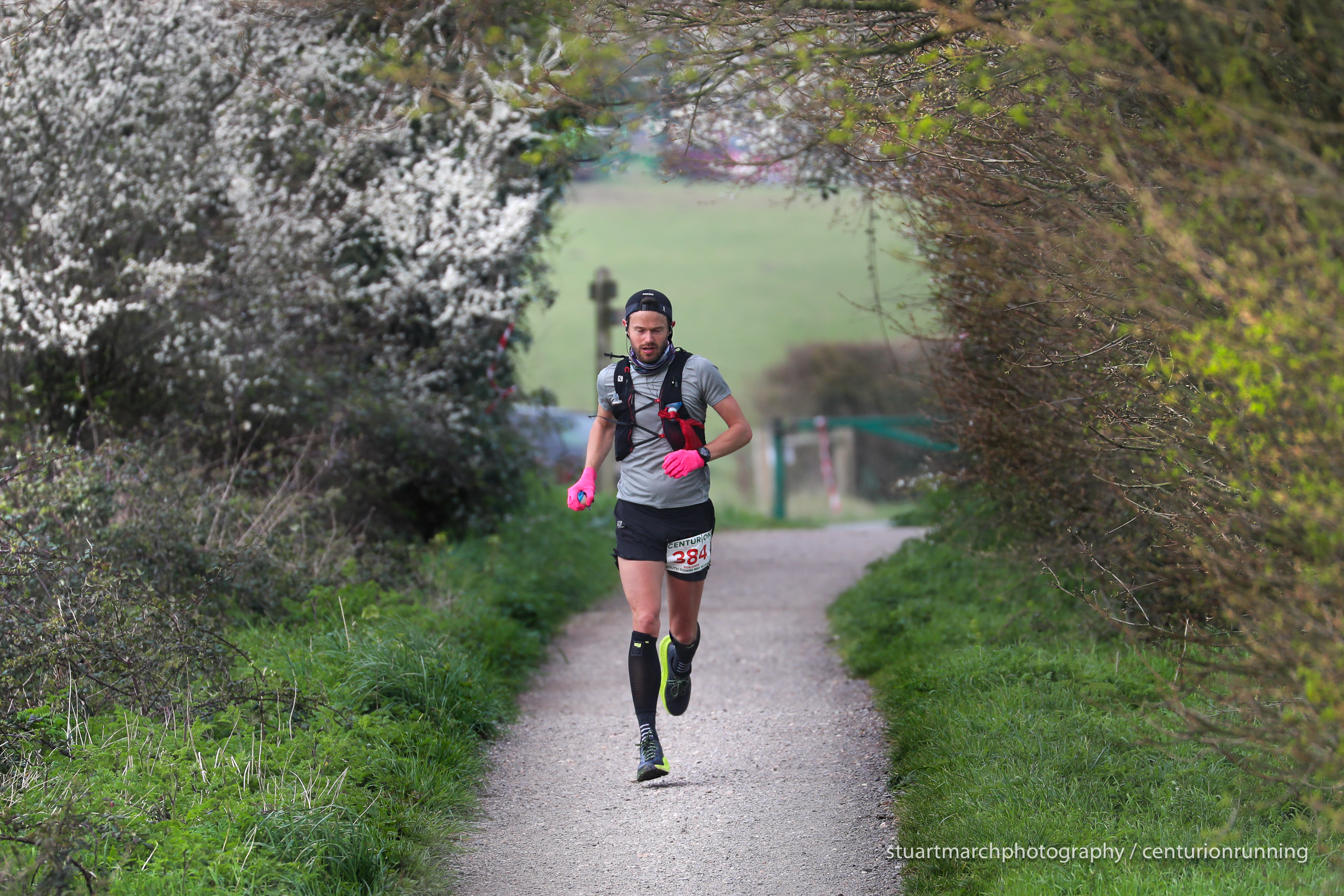 Ben Parkes running to victory at least years SDW50
Russell Arnold: Russ is another man who is good on the flat and fast courses. He led the 2018 Autumn 100 until the dying miles when he was passed by James Williams. He went on to take second in 15:29. Later last year he ran a solid 217km in 24hrs at Barcelona.
Ed Catmur: The man that has done it all, he isn't quite on the same level he was several years ago but we have recently seen glimpses of the old Ed magic. He led at the NDW100 for the first third of the race before dropping back. He always gets a mention as a past champion here and at the NDW100 and Autumn 100.
Martin Johnson: Martin was the fastest finisher (on foot) of the 100 mile One Community virtual race distance, in 16:37. Last year he picked up 6th at the Autumn 100 in 17:18 on his debut.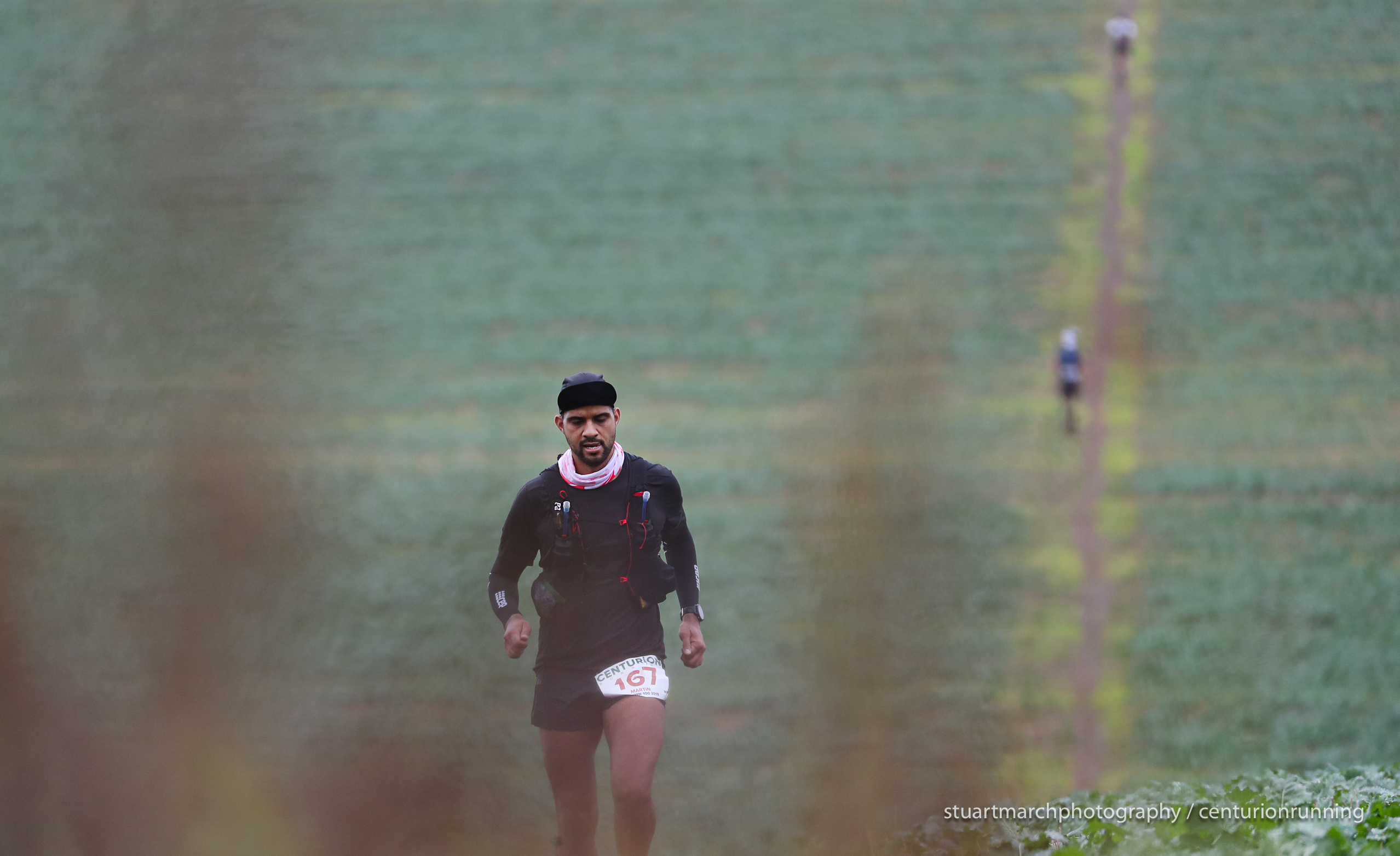 Martin Johnson in action at the 2019 Autumn 100
Vince Darley: Vince shocked himself, by stepping up onto the podium at the NDW100 last month. Can he reproduce some more magic here....
WOMENS FIELD
Sam Amend: Sam is one of the most experienced and consistent high performing elite athletes over long distances in recent years. Her marathoning background is frankly staggering, with an All Time PB of 2:42 she has broken 3 hours every year since 2009. Into the longer distances, she has won numerous ultras, both in terms of the womens fields and outright. British 100km champion in 7:53 in 2018, she ran her way into a GB vest with that performance. She has also received a call up to represent GB at 24hrs thanks to a best of 220km and has represented GB over 50km with a best of 3:28. Sam won the Thames Path 100 back in 2016 but has way more experience now at the longer distances and is quite sure to be looking to better that substantially here.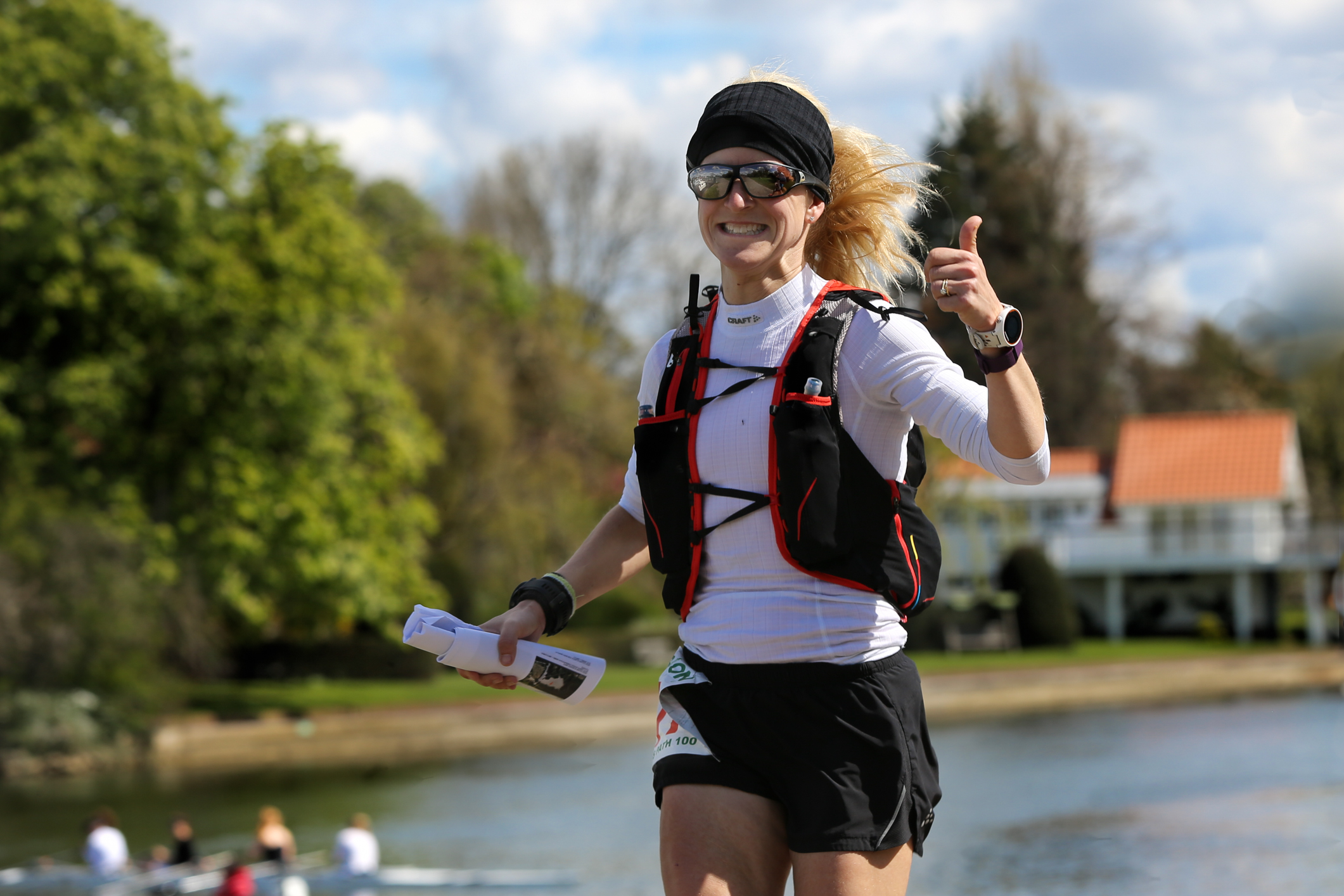 Sam won this event in 16:00 in 2016
Zoe Salt: Zoe has enjoyed a long period of impressive results both in the UK and abroad. Here, she has won the Ultra Tour of the Peak District and Country to Capital whilst finishing on the podium at rougher, tougher events like the Lakes Sky Ultra. Internationally she has finished 3rd at the MDS, 13th at Transvulcania and has won the Iznik Ultra. Last year she finished 9th at TDG. Clearly keen to try her hand at ultras of all varieties she will be one to watch here.
Michelle Maxwell: Michelle ran home winner of the NDW50 in 2017 in 8:24. She also has a win at the Beacons ultra and the Jurrassic Quarter to her name and last year finished 2nd at the SDW100 in 19:31.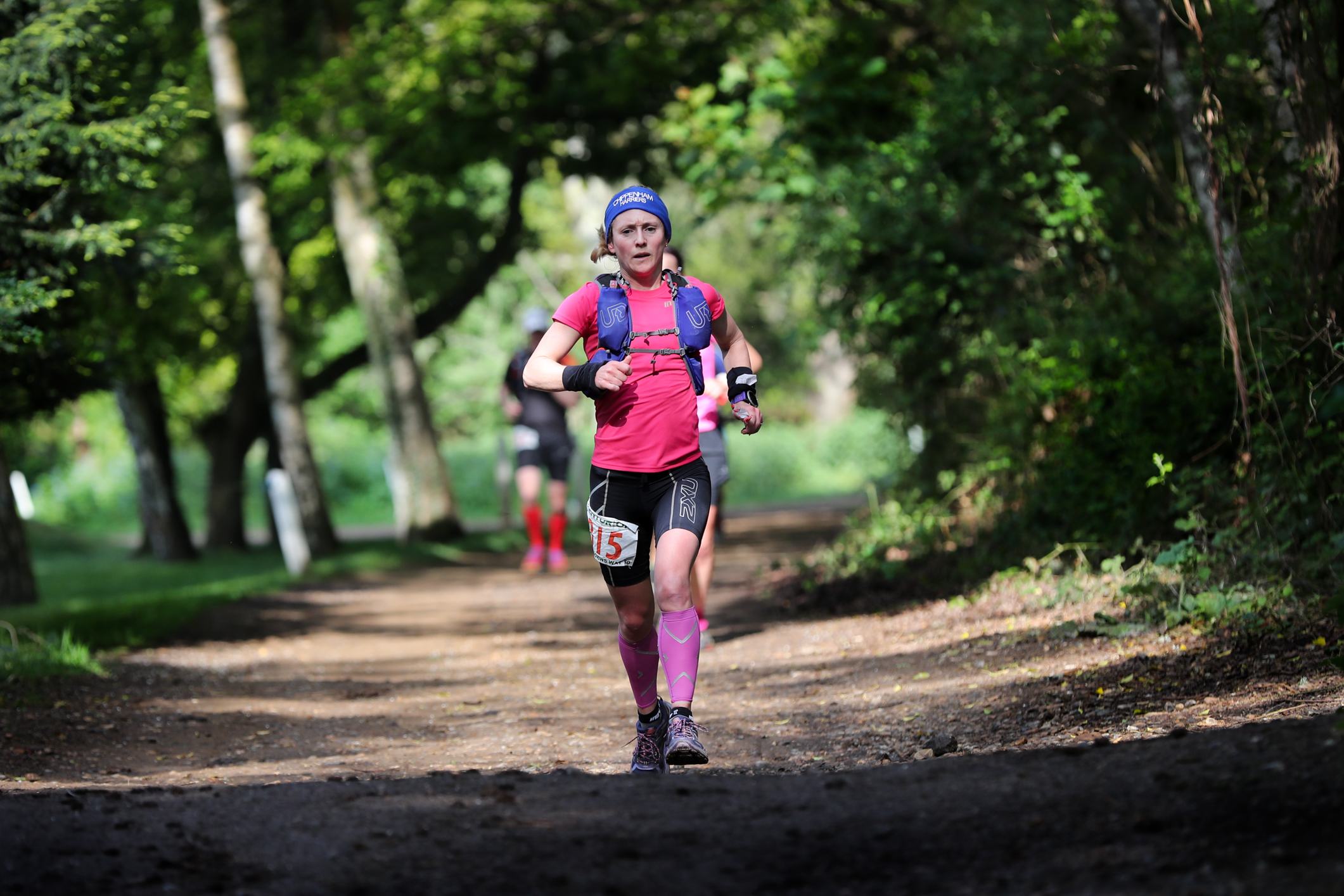 Michelle Maxwell runs the NDW50 in 2017
Isobel Cairns: Isobel has a 2nd at Glasgow to Edinburgh, a 1st at Flitch Way 100km and two finishes at the Berlin Wall 100 to her name.
Allie Bailey: Allie finished 5th at the NDW100 coming in far from rested. She is running the Grand Slam this year and is improving all the time. She may just surprise herself here.