Well we have just about recovered from seeing the Mens 100 mile World Record and Womens 100 mile British Records tumble at the Track 100 two weeks ago and are set to go with our first trail 100 of 2021. In fact the winner of the ladies race in the Track 100 Samantha Amend, will be volunteering at Wallingford check point which just goes to show how much support and community involvement goes into ultrarunning in the UK from athletes of every level.
We have no less than six former winners at our events across the Mens and Womens fields this weekend. It's wonderful to see such competitive race fields lining up for this event.
MEN
Dan Lawson: No matter the speed of anyone else behind him, Dan Lawson remains the man to beat at any 100 mile plus event in the land, especially on the flat. You could take the resume of the next nearest half a dozen athletes in the UK on road/ flat/ track events and add them together to get nowhere near what he has already achieved. His main highlights would be: European 24hr Champion and more recently running a new Lands End to John O Groats record which was captured on film. He has won and / or has the course record at Grand Union Canal Race (where his 100 mile split was well under 14 hours). Ridgeway 86. Ultrabalaton. Ultra Trail Gobi. EMU 6 day. Run the Rann 100 mile. Etc. Races he hasn't won but worth mentioning are his 2nd at Spartathlon and 3rd at Badwater. Dan will run with others and revel in the experience of being in a race again, spreading joy to all around him. But make no mistake, when it comes to the second half of the race, Dan comes into his own. His only downfall might be the fact that he's spent several days not eating this week. You can listen to the British Ultrarunning Pod latest episode here to get the inside exclusive.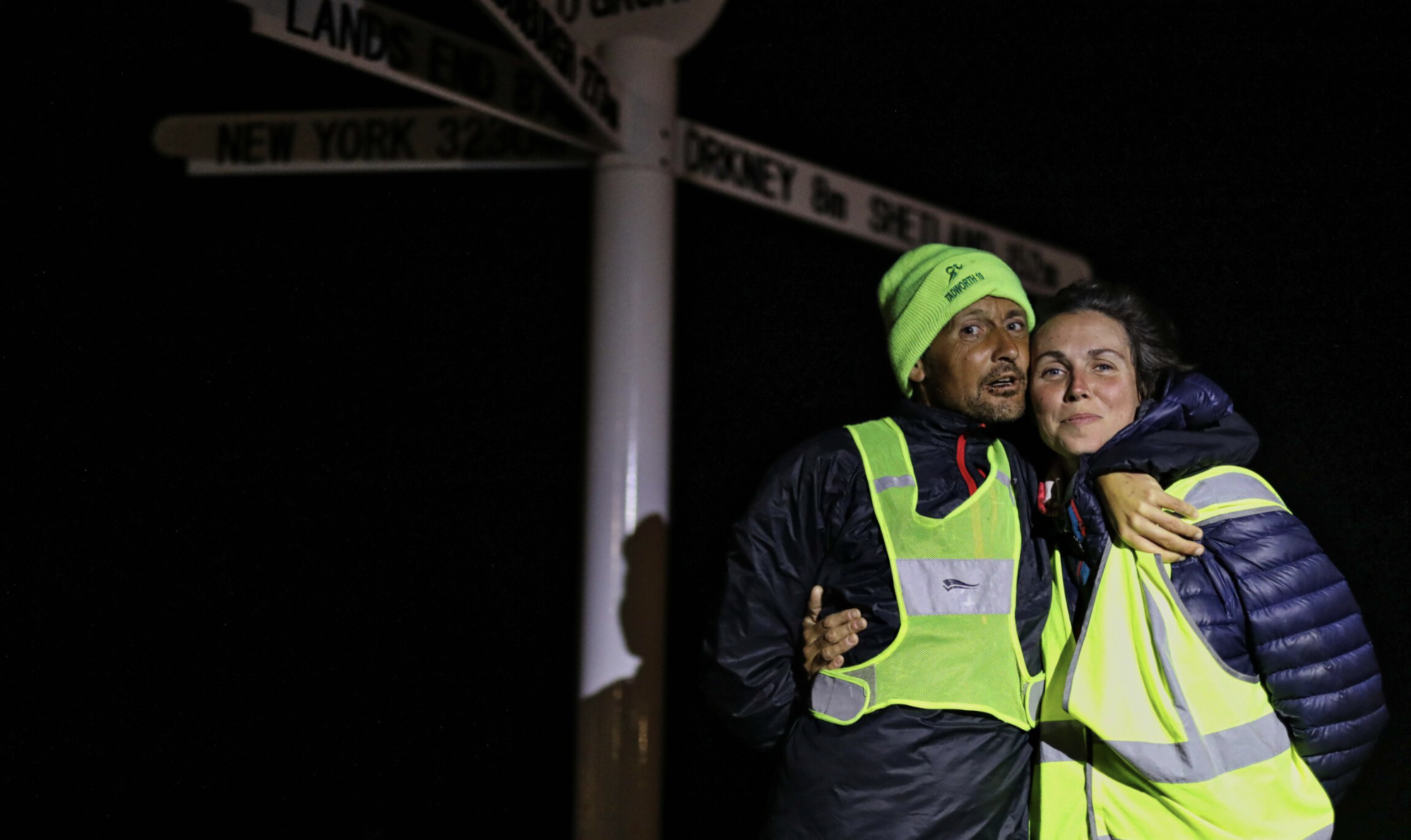 Dan Lawson (Photo c/o Dave MacFarlane)
Richard Mcdowell: Won the SDW50 three weeks ago. Marathon best of 2:23 placing him first V40 in the championship start at the London Marathon 2019. Only other ultra experience to date some shorter FKT efforts, this will be his longest run to date. At the SDW50 he stated intention to look for a sub 13 hour finish so we could see some fireworks here!
James Williams: James was our 2018 Autumn 100 champ in a time of 15:18 and later that year went on to a second place at the Wendover Woods 50. After an unsuccesful attempt at Lejog he looks to have only raced once, a 5th at Country to Capital in 2020.
Justin Montague: A true stalwart of the scene and one of the nicest guys on the circuit. Justin was a prolific racer almost a decade ago, packing 2012 and 2013 with race wins, podiums and top tens. In fact he was 2nd at our second ever edition of the North Downs Way 100. He then went through some health problems and took a period out of the sport, before re-emerging with the same vigiour he showed before. Top results in more recent years include a win at Devon Coast to Coast, 2nd at the Ridgeway Challenge and wins at numerous XNRG multi stage events.
Pete Windross: Winner of this very event in 2018 with a 15:49 on route to a Grand Slam 100 mile crown. He has subsequently had some solid results at 24hr track events, and a third place at the SDW50 already this year.
Ed Catmur: Ed is coming back. Having been one of our most regular competitors and multi time champion at 100s over the years including a course record at the North Downs Way 100 and then the win here in 2014, Ed hit some injury woes and spent a long time running events but finishing well down the pack. Over the last couple of year, steady improvement has returned to the stage where in October 2020 he ran a 100 mile PB of 15:38 coming home second at the Autumn 100. He was also 6th at this event last year. Can he bring it back all the way again?
Sebastian Betouret: 5:33 at Country to Capital last weekend for 3rd. Experienced guy with nearly 10 years and 50 events of solid finishes at a wide range of events. 17:47 for 100 miles at Gloucester last year.
Sean Collum: 8th at Race to the Stones. 227km Suffolk Backyard Ultra. Finisher of Barkley Fall Classic in an impressive 9:22.
Simon Booth: Winner of the Robin Hood 100 in 2019 in 17:22.
Fumiaka Imamura: 50th at the NDW100 last year seems to be an anomalous result. This year he won the 47 mile Peddars Way Ultra. Past results include second at Hardwolds 80, 5th at SVP100km and two top 5s at the Stort 30.
Richard Wilson: 6th at the Autumn 100 last year
Julien Cazorla: 7th at SDW50 2021
WOMEN
Anna Troup: Anna's victory list includes races among the top tier of UK events including Lakeland 100, Arc of Attrition and of course Wendover Woods 100! Where she was our only sub 24hr female finisher. She struggled with injury issues in 2020, but we really hope she is back to full strength for this one.
Zoe Murphy: With just a couple of ultras to her name until 2020, she ran home for the win at last October's Autumn 100 in a time of 18:23.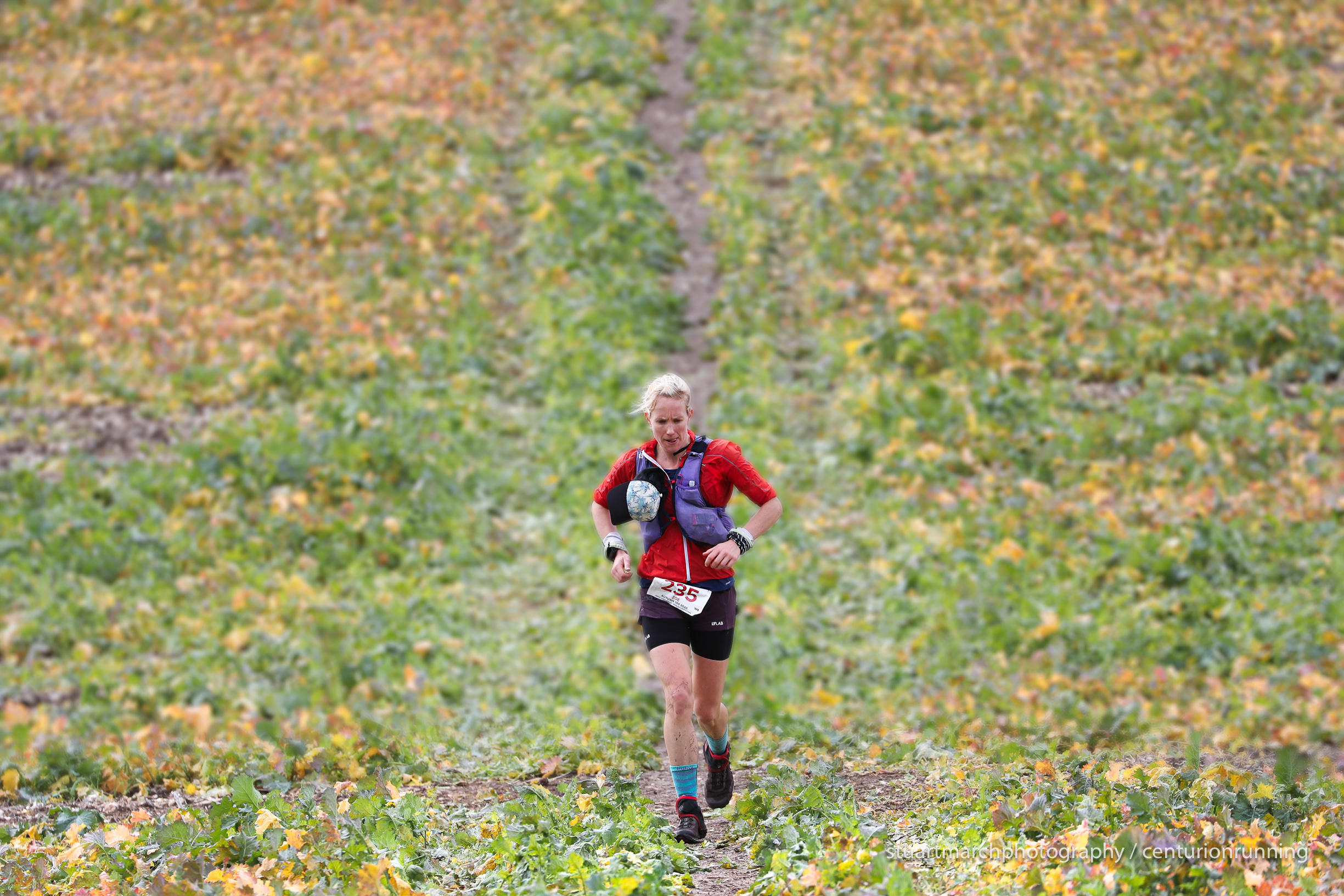 Zoe Murphy on route to winning the 2020 Autumn 100 (Photo c/o Stuart March Photography)
Melissa Montague: Melissa is a super experiened ultra runner with a huge number of wins and podiums to her name. Alongside too many victories at XNRG multi stage events to count she has won the Ridgeway 86 (and finished second there twice in addition) and has a third at Autumn 100 to her name. Victories in shorter lower key ultras are too numerous to count.
Rebecca Ferry: Rebecca looks to have raced all over the world at some of the marquee ultras out there and had some excellent finishes. Most notable - In 2020 she won the Coastal Challenge Costa Rica. In 2019 she won Country to Capital.
Jennifer Sangster: 5th at the South Downs Way 100 in 2017 in 19:45 following a 4th place at the SDW50 that same year. More recently 5th at the Thames Trot 2020.
Karla Borland: Karla won the Weald Challenge 50km in 2018. Prior to that she was also second at Race to the King.
Lorna Spayne: Not too many ultras to her name but some super results in amongst them. Second at Race Race's 'The Wall' Ultra. Winner of Maverick's Ultra Peak District Last Year. Two top five finishes at Dark Star River.

Follow the race live from the link here including tracking of all runners every step of the way - 0700-0930 start on Saturday morning (link will go live closer to race day).