Our first event back in 2011 returns for the eleventh Edition.
The starting field for this race is smaller than our other 100 milers, intentionally. But the operation is large with thirteen aid stations along the 103 mile route from Farnham to Ashford. Average finisher rates and times show that this is our toughest race, with the exception only of Wendover Woods 100 (and some of the Piece of String Fun Run events back in the day!).
This years field includes a few key runners who will likely be the key contenders for the overall men's and women's positions.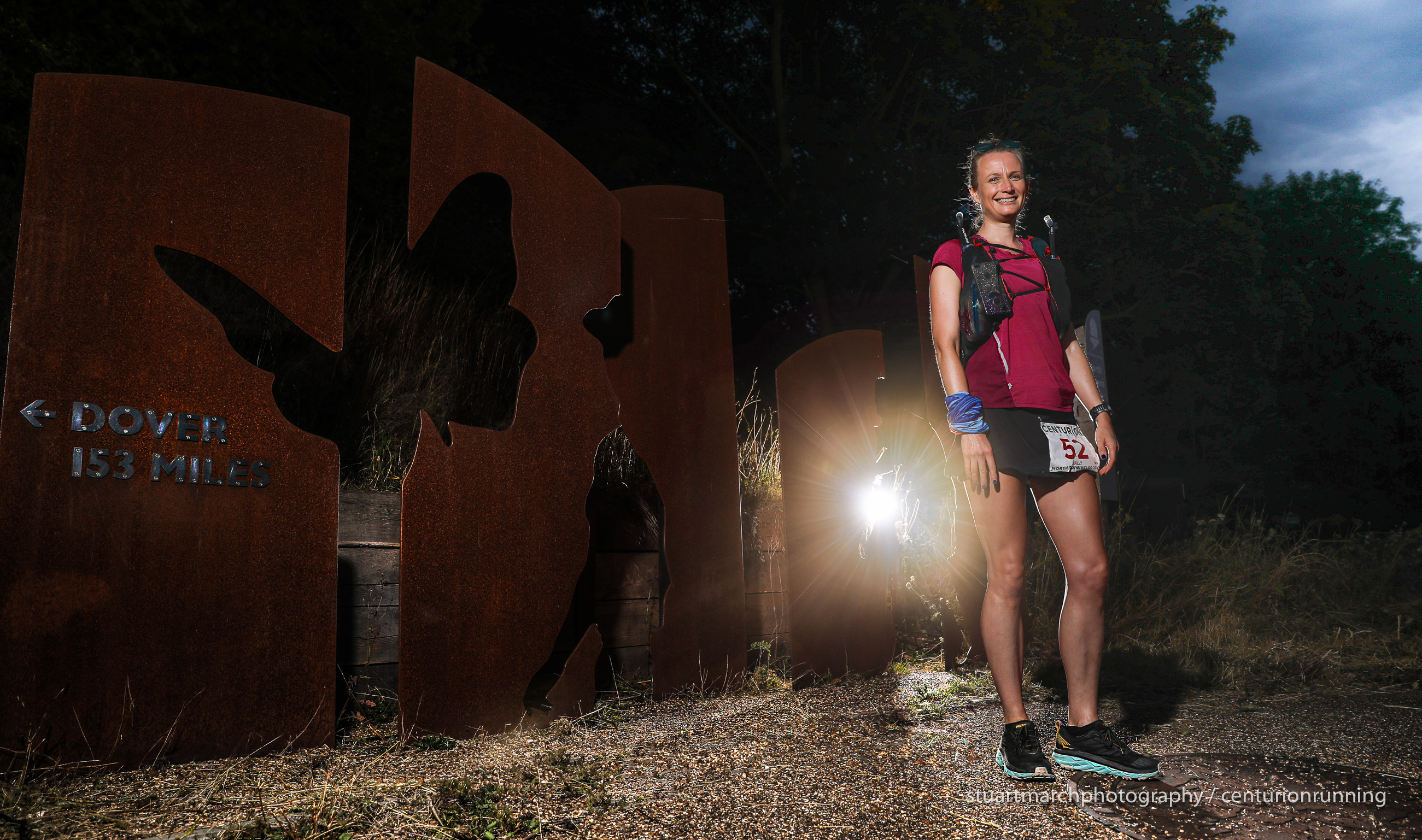 MEN
Geoff Cheshire: A familiar name now to many who have followed the front of our races over the last few years. Geoff has won the Chiltern Wonderland 50, run 14:31 for second at the Autumn 100 and in 2020 enjoyed a podium finish at the TP100. The last two SDW100's, Geoff has led until the dying stages. In 2019 he dropped at mile 96. This year, he almost dropped on the road into Eastbourne, but hiked it to the finish taking several hours to cover the last 5km. He will definitely want to nail this one.
Pete Windross: Past winner of the TP100, he is also the man who passed Geoff to win the SDW100 in June of this year. That followed a third place at the 2021 TP100. This will be his third of four events in an attempt to finish his second Grand Slam with us. He originally held the record for the four, before losing it to John Melbourne and he will need a strong run here to give himself a chance of staying in touch of it. Last year Pete led this race for two thirds having gone out hard before dropping out, so he like Geoff will be looking for a great race here on several levels.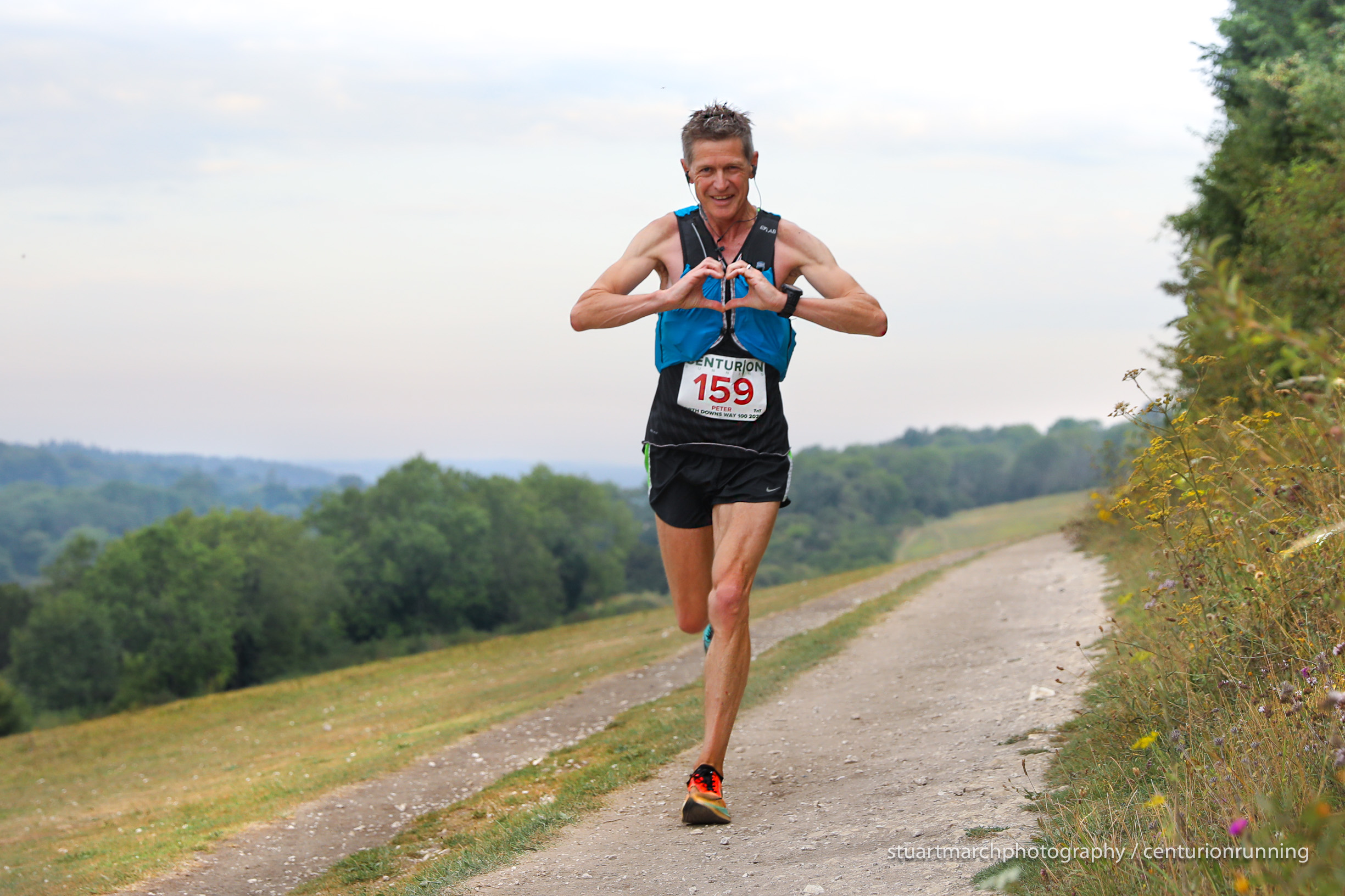 Pete Windross (Photo: Stuart March Photography)
Norbert Mihalik: Incredibly talented Hungarian residing in Northampton. Norbert has twice finished just under 20 hours at this event, but he is capable of so much more. He has a 24hr PB of 259km, 100 mile times in the low 14 hour range on route to his last couple. With a new 12 Hour best of 149km set four weeks ago, he is in shape.
Matt Gallagher: Seventh at the 2021 TP100. Second at the 2020 Thames Trot.
Ed Catmur: Ed continues his path back to his best. He won this event with a then course record 15:44 in 2013. Since then he has been on the injury list but is now back close to his best. He was second at the Autumn 100 in 15:38 last October and this year has a fourteenth at the TP100 followed by a more recent third at the Jurassic Coast 100.
Jack Bromley: Fifth at the SDW50 back in April in 6:38. Second at the Windermere Marathon this year in 2:40.
WOMEN
Rebecca Lane: Rebecca has seven, top ten finishes at our 100 Milers. In all of our events, apart from this one where she took twelfth in 2019 as part of her Grand Slam. A drop at the WW100 last month may leave her hungry to retribution here!
Patricia Patterson: Patricia took third at the Spine Race in 2020. She has also previously won the Serpent Trail 100km and finished fifth at the Spine Challenger.
Maxime Lelong: Maxime was second at the Endurance Life Sussex Ultra earlier this year. She also took second at a couple of other 50km ultras in 2020, this looks to be her first 100 miler.
As always you can follow the race live here from 0500 on Saturday morning.