This weekend is the finale of our 100 mile season. It'll be our sixth 100 of 2021 and the last one in the Grand Slam of four trail 100s. Our staff and volunteers love this race, because they get to see runners coming and going throughout the entire event. The cross shaped format of four, twenty five mile out and backs makes it a unique set up amongst our races.
This year, we welcome what are relatively deep fields for both the mens and womens events, given that we only allow a maximum of 250 starters here. It is probably our fastest 100 mile course (with the exception of the Track 100 of course) and this year conditions are about as good as they are ever going to get. The trails are in good shape, the weather forecast is for a dry weekend, with low winds and with temperatures at an ideal 10 - 15 degrees throughout, will we see records tumble?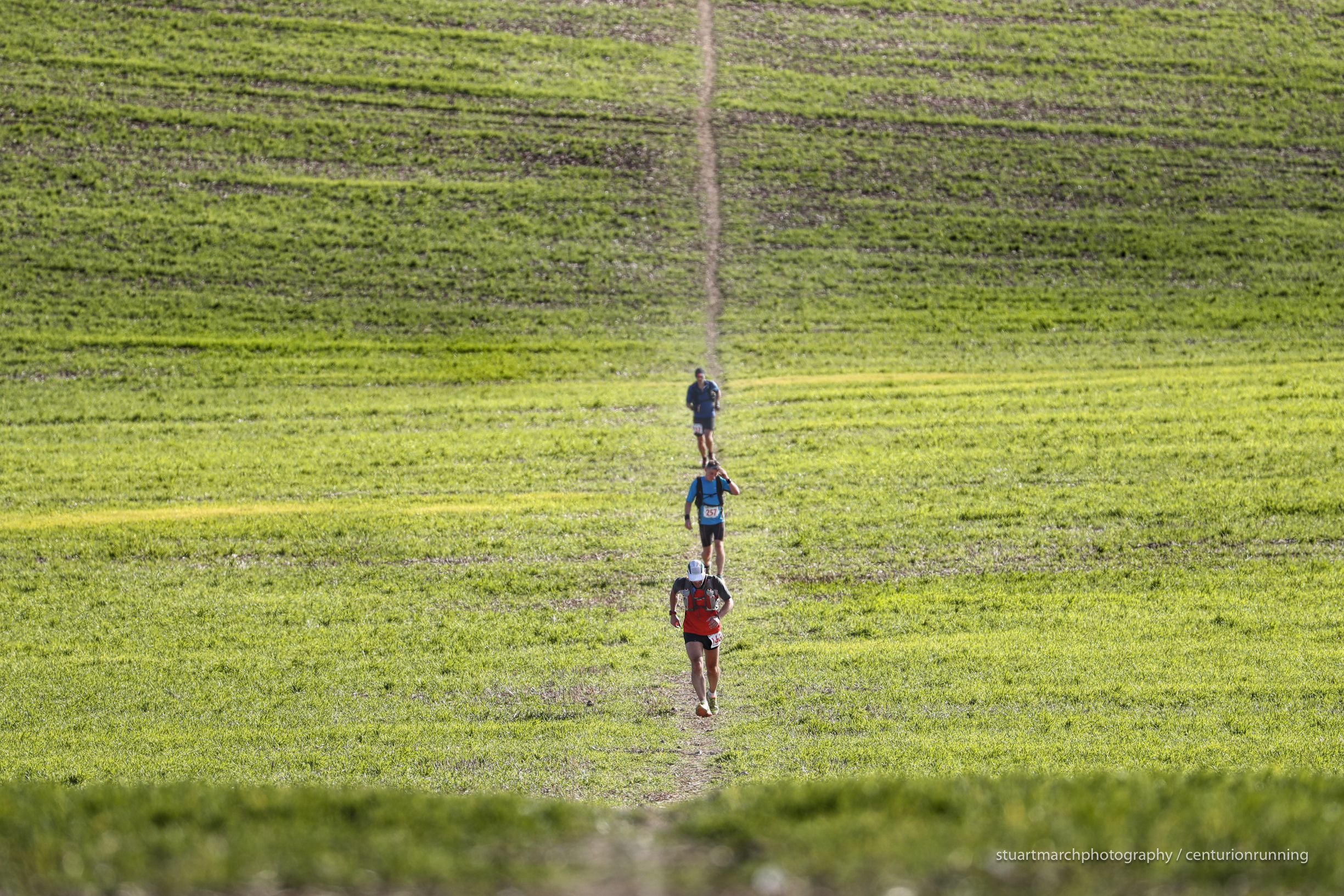 This is a runners course. There are no hills to speak of and one of the major challenges for the front runners is running well over the long distance, without the hike breaks you would typically factor in on 100 mile trail routes. We have some really fast runners down for this one!
MEN
Rob Turner: Rob comes in with the right formula of tremendous 100km road speed plus trail pedigree and makes him potentially the outstanding contender for this one. He was British 100km Champion in 2018 running 7 hours flat at Redwick, going on to represent GB at the format later that year. Then in 2019 he ran faster again, going 6:51 for the distance, finishing second behind our own Ultra Team member Charlie Harpur. His has had wins and podium finishes on the trails around Scotland where he is based, including at the Glen Ogle 33, Devil o' the Highlands and the River Ayr Challenge. This looks to be his first 100, so there is still a reach here.
Jacob Snochowski: La Sportiva Team runner Jacob began running ultras in 2015. Based in the Lakes, prior to 2020, his best results included wins at the Cumbria Way Ultra, Hardmoors 55 and Grand Tour of Skiddaw. Last year he had a superb run at the classic Hardmoors 110 where he set a new course record of 19:45. Then back in May of this year, he took the win at The Lap - Windermere over a really solid field. This will be his first outing at a flat trail 100 but he has prior experience of flat trails too, having done well at the Canalathon over 100km.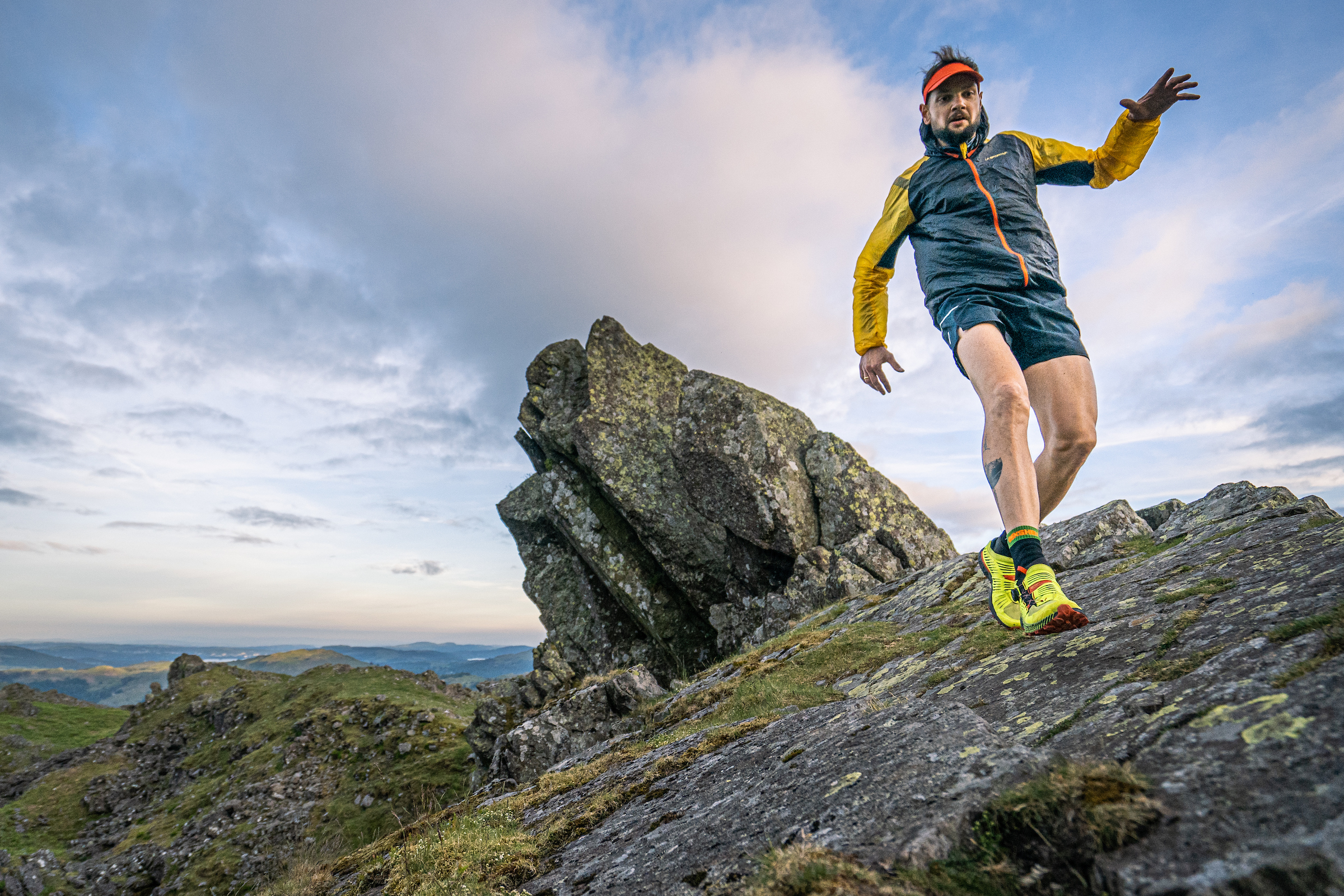 Jacob Snochowski (Photo c/o Steve Ashworth Media)
Peter Abraham: A super run at Battersea 24hr just four weeks ago, clocking 14:37 for 100 miles before going on to 231km total. Is four weeks enough recovery for him? Other stand out results include third here in 2017 in 15:57 and fifth at the SDW100 earlier this year.
Pete Windross: Mr. Consistent in 2021 looks to extend his run of 4th (TP100), 1st (SDW100), 3rd (NDW100) and round out a Grand Slam victory for the year. He won't challenge John Melbourne's 61:38 total time as he'll need a 13:01 to do so, but, he will certainly be looking at the second fastest cumulative time in history.
Ed Catmur: Running our events since day one, he won this race back in 2013. He will be going for finish number eight here and is still improving, with his best a 15:38 here last year for second. He is into well over 30 x 100 mile finishes now, making him one of the most experienced runners not only in the field, but in the UK.
Paul Russhard: On the scene since 2012 and has run many of our events. Best finishes include a second at both the NDW50 and the NDW100. 7th here in 2019 in 17:39 but he can go much quicker.
Julien Cazorla: Julien is having quite the year, with at least eight ultra finishes in 2021, finishing no lower than 7th in any of them (SDW50 back in April). His stand out runs were a sixth at the TP100 in May as well as a second here in Goring, at the Chiltern Wonderland 50 just four weeks ago.
Paul O'Sullivan: A varied collection of race finishes in his past including some races significantly tougher than this. UTMB, Moab 240 and Swiss Peaks 360 to name a few. He can also run on the flat however with a win at the Pilgrims Challenge this year back in June as well as plenty of top ten finishes at other shorter UK ultras.
Matt Duckett: Winner of the Devon Coast to Coast ultra (188km) in May this year.
Harry Geddes: 4th at the TP100 earlier this year in 15:31. Winner of the Thames Trot in 2020. 6th at Race to the Stones. Should know the course!
Matt Gallagher: 7th at the TP100 earlier this year in 16:21. Second at the Trot last year behind Harry.
WOMEN
Debbie Martin-Consani: Debbie is in the unique position of having won each of our 100s (including the TP100 twice), with the exception of just this one and Wendover Woods. She has run this race before, however, back in 2014 where she finished second. Debs is one of the most experienced and decorated ladies on the scene. She has represented GB in the 24hr format several times, won some of the more prestigious heritage UK events including Lakeland 100 and the GUCR. But has also raced some of the world's marquee ultras including UTMB, TDG and Spartathlon.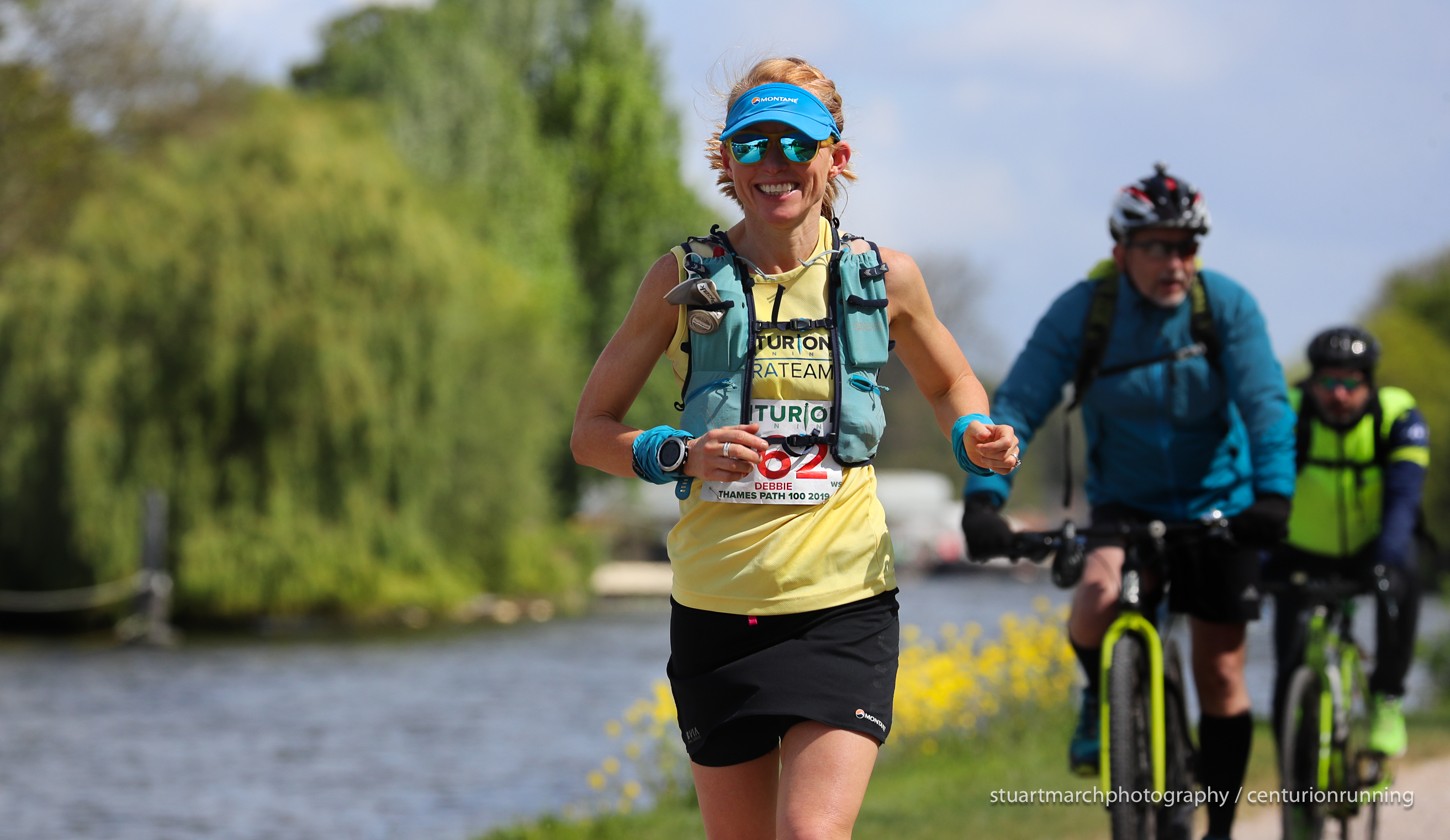 Debbie Martin-Consani
Holly Rush: Holly is without doubt the quickest runner in the womens race, having made the transition to ultras, from racing the marathon for GB at both the Commonwealth and European Championships - she ran 2:37 several times on her road running journey. But she hasn't lost much of that speed in recent years, she just clocked a 2:48 at London. Ultra wise, she remains our NDW50 course record holder. She has wins at events including Ultravasan, Dartmoor Discovery and the Cotswold Way Century where she set a course record also. She has also competed on the world stage, with a 7th and an 8th at CCC respectively. There is no doubt, that if things go well she will be shooting at the British 100 mile trail record, set on this course by Susie Chesher and possibly by a long way.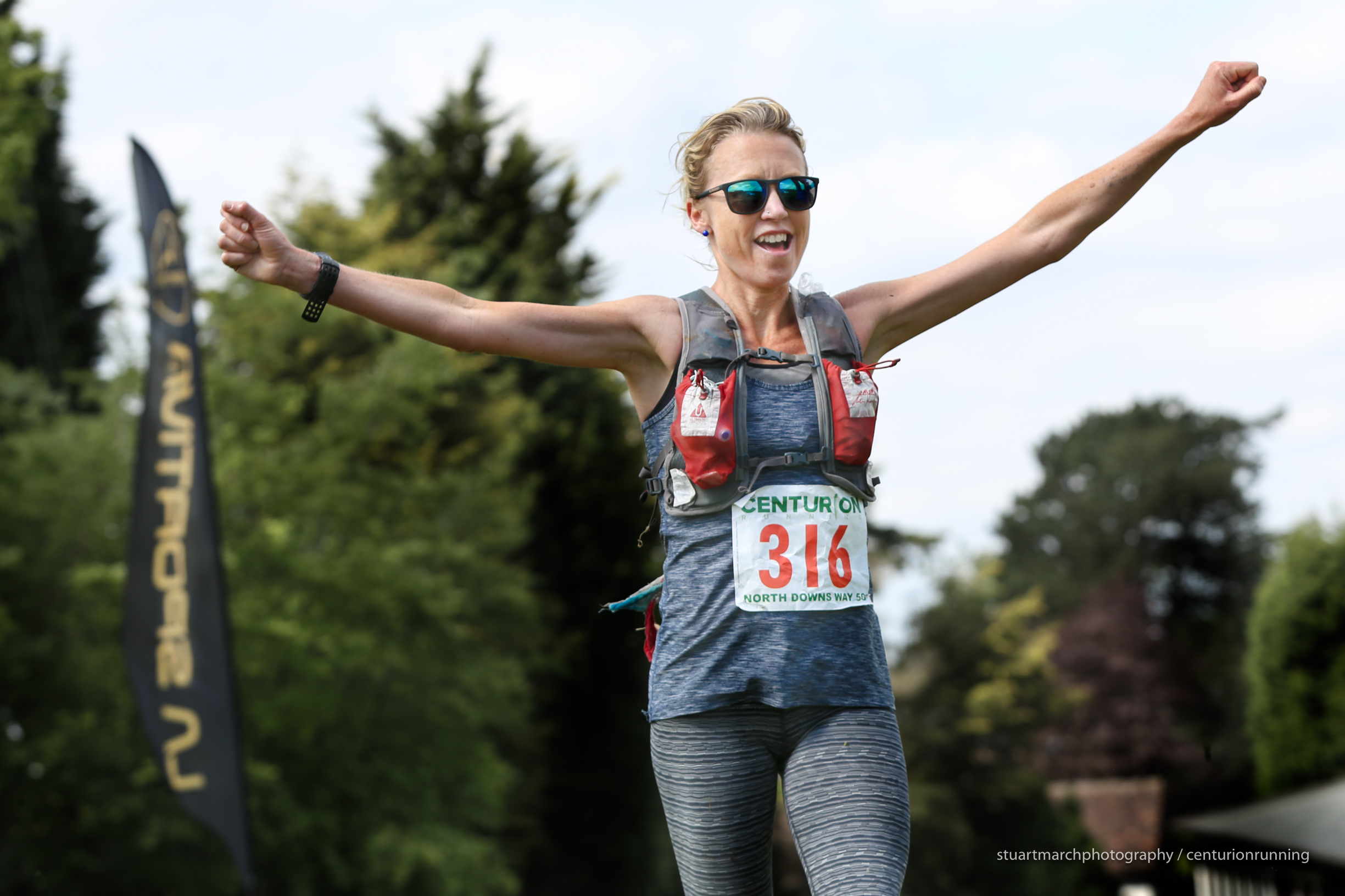 Holly Rush
Wendy Whearity: Wendy has finished 18 of our 100 milers including this race seven times. Yet to win, but on the podium at most of them, Wendy stepped away for a few years as she made her way onto the GB 24hr team and represented her country twice with really solid performances each time. She is back racing having had a baby and it's fantastic to see her back here.
Bethan Male: Five ultra finishes, made up of four wins and a second place. Bethan won Lakeland 50 in 2019 firmly stamping her mark on the UK scene. This is her first race with us and looks to be her first 100 miler, it will be fascinating to see how she goes.
Linn Erixon-Sahlstrom: Linn is another experienced runner with a long list of ultra finishes, many of them wins. She has previously claimed victory at the Jurassic Coast 100 (twice), UTS 50 and CTS Sussex (twice).
You can follow the race live via the leaderboard here and the tracking page here. Race start is 0830-0900 Saturday.