We are delighted to announce a starting field of 18 elite athletes for the third edition of our Track 100 Mile. With splits being taken at 50km, 50 mile, 100km, 6hr, 12hr and 100 mile, we expect to see a raft of national and international records go. With the right conditions several World Records are under threat with the calibre of the field. After the success of 2021 where new Mens World 100 mile and 12hr records were set along with 12 other National Open and Age Group Bests.
WOMEN
Camille Herron:
Camille has list of accolades that is simply too long to do justice to her here. She is the current 100 mile, 12hr and 24hr World Record Holder. Former 50km and 100km World Champion. Camille's vein of form is richer now than ever before. Having turned 40 in December she has already established new age group marks on her way to a new 100 mile world record at the Jackpot 100 in February. Camille will be focused on setting new best World 12hr and 100 mile marks here along with a raft of new Age Group and Overall US marks.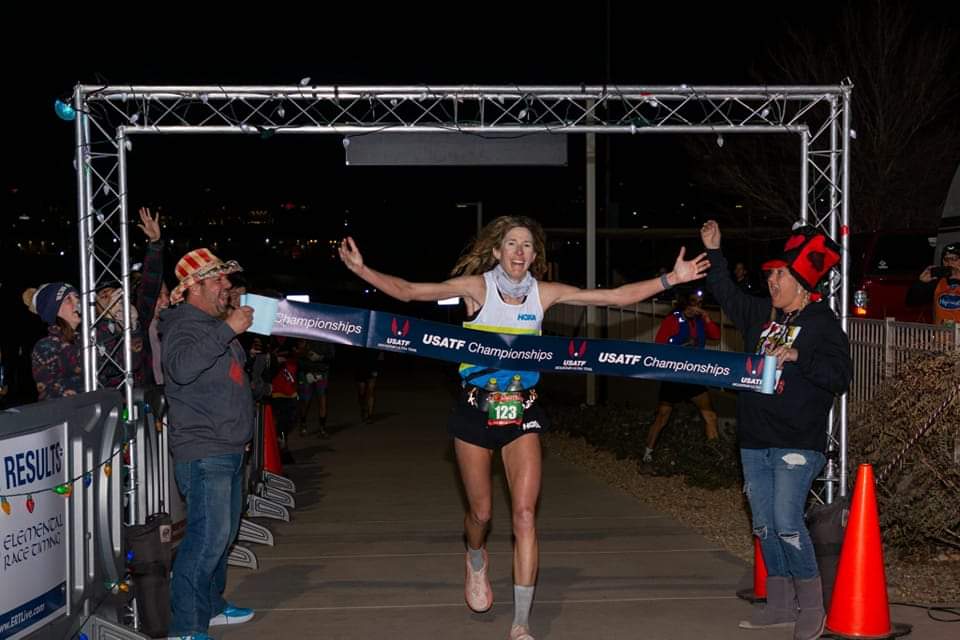 Camille Herron
Dominika Stelmach:
Dominika is the European 100km record holder, with the fourth fastest womens 100km of all-time. Second on the all-time list for 6 hours. Tenth on the all-time list for 50km. Her 2022 has already seen a second at the highly competitive Black Canyons 100km on the trail. Dominika is focused on 6hr and 12hr World Records here.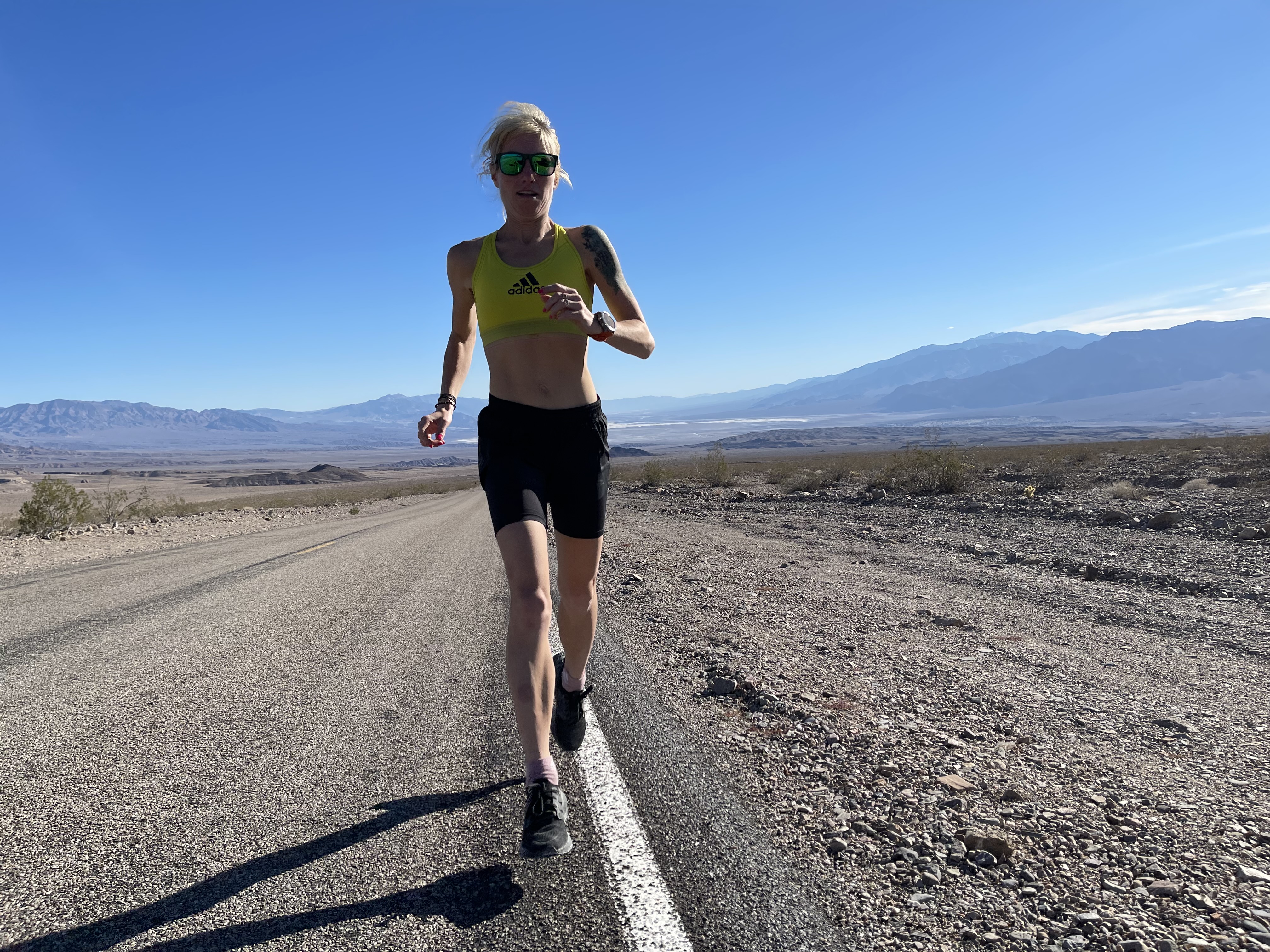 Dominika Stelmach
Samantha Amend:
Sam ran a new British 100 mile record at this event last year of 14:34:03. She has earned international vests at the 50km, 100km and 24hr formats. Previous 100km British Champion she ran her way back on to the British Team for 2022 with a 7:48 for second at the ACP in Perth at the start of April.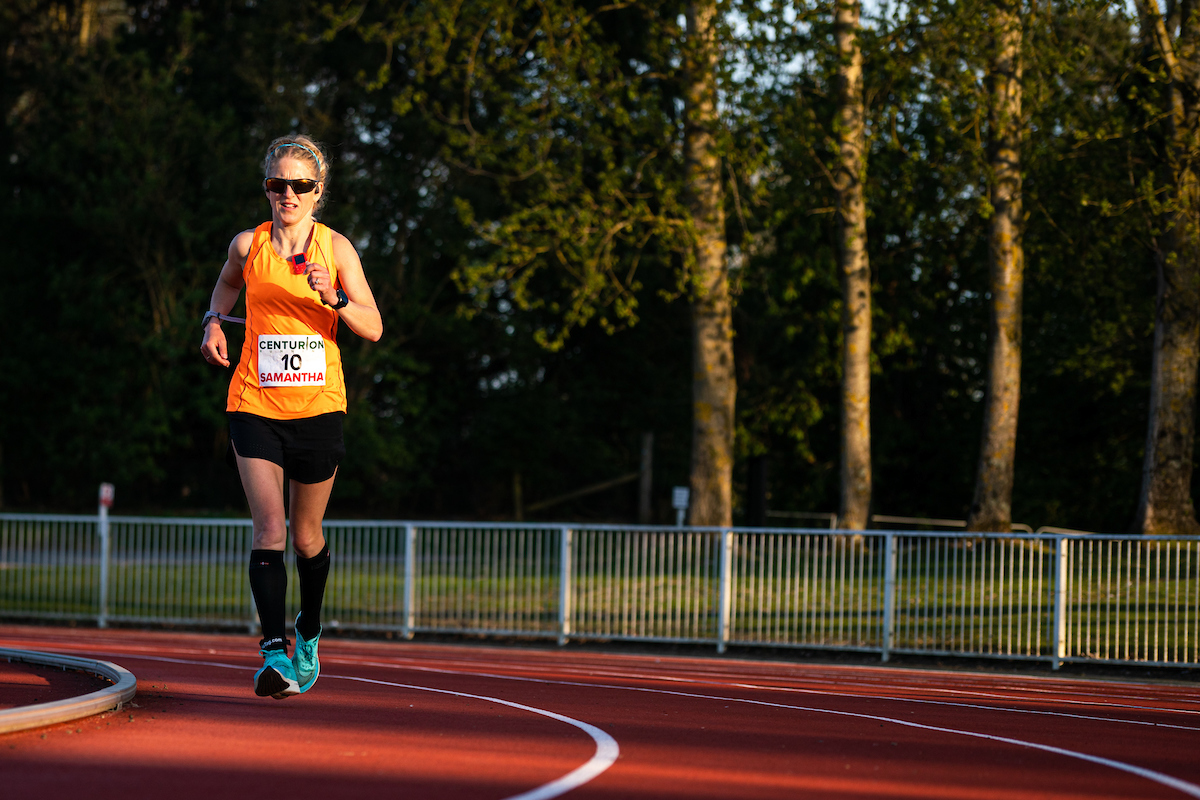 Sam Amend running a new GB Record at last years event (photo: Steve Ashworth)
Jo Zakrzewski:
Previous British 100km Champion, with a best of 7:31 for that distance (fourth all-time GB). A 24hr best of 236.561km (sixth all-time GB) which saw her clock a 14:47 100 mile split on route. Jo has achieved incredible success over every distance and terrain type.
Cat Simpson:
Team GB 24hr runner and one of our Centurion Ultra Team, Cat has a PB of 221.435km over that format, where she recorded a 15:34 100 mile split on the way.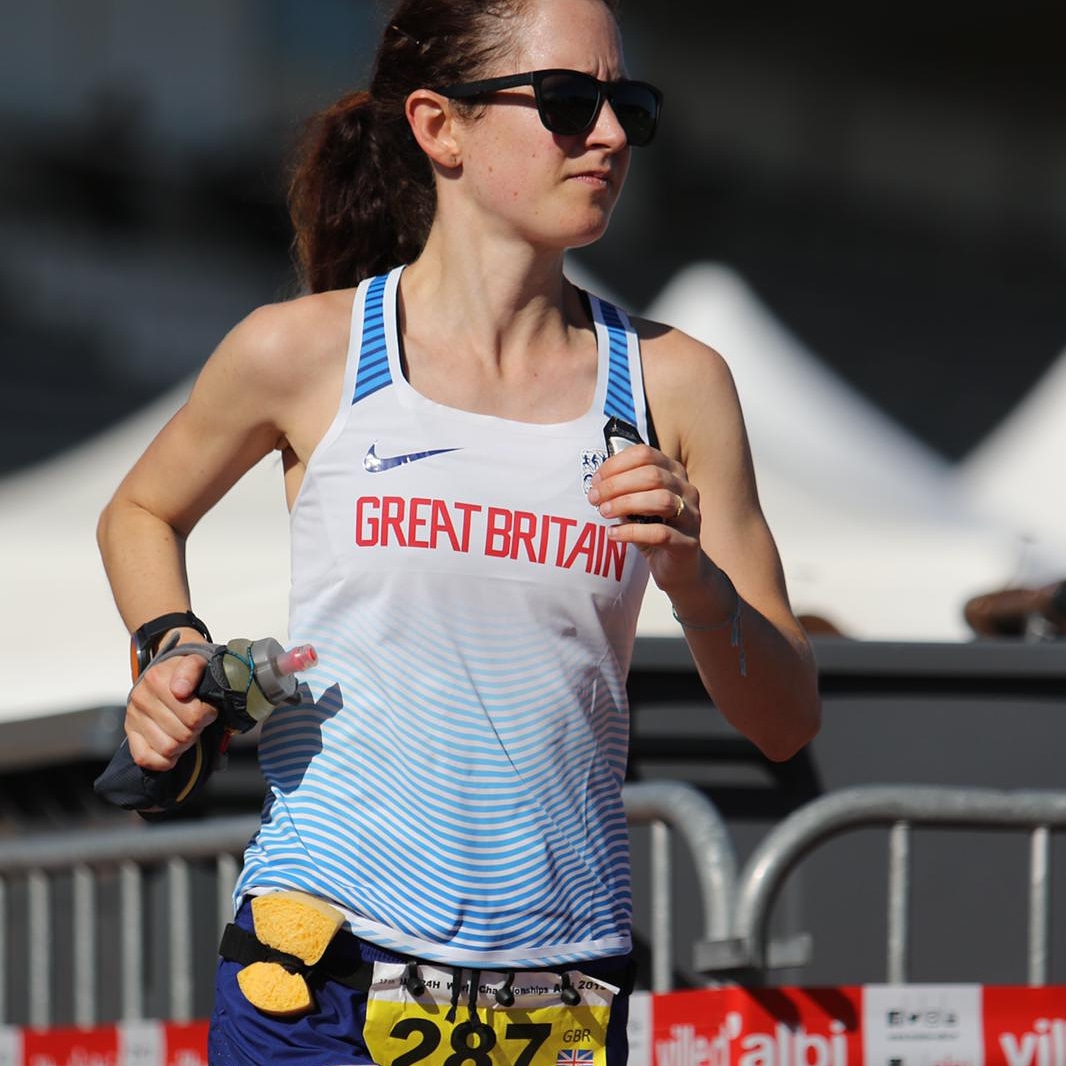 Cat Simpson (Photo: Norbert Mihalik)
Eloise Eccles:
Eloise ran 214.4km at Gloucester last year, which included a 16:48 100 mile split.
Johanna Oregan:
Jo is a 2:41 Marathoner with that best mark set in 2020.
WHEELCHAIR
Claudia Burrough:
Claudia will be aiming for a new World 100 mile Wheelchair record here. As far as records go there are no recorded British marks over this distance at all and from the US the best global mark appears to be in excess of two days. Claudia races all distance and terrain types and in 2020, covered 100 miles in 15:20 on her way to winning our virtual 100 mile One Community event.
MEN
Aleksandr Sorokin:
Aleksandr 'Sania' Sorokin set new 100 mile and 12 hour World Records at this event last year. He has since gone on to better his 11:14, with a 10:51:39 100 mile split in Israel and lifted his 12 Hour Record to 177.41km at the same time. In 2021 he also ran possibly his greatest ever race, clocking 309.400km for 24 hours in Poland, breaking the 'unbreakable' record of Yiannis Yourous. This time he will focus on the 100km distance.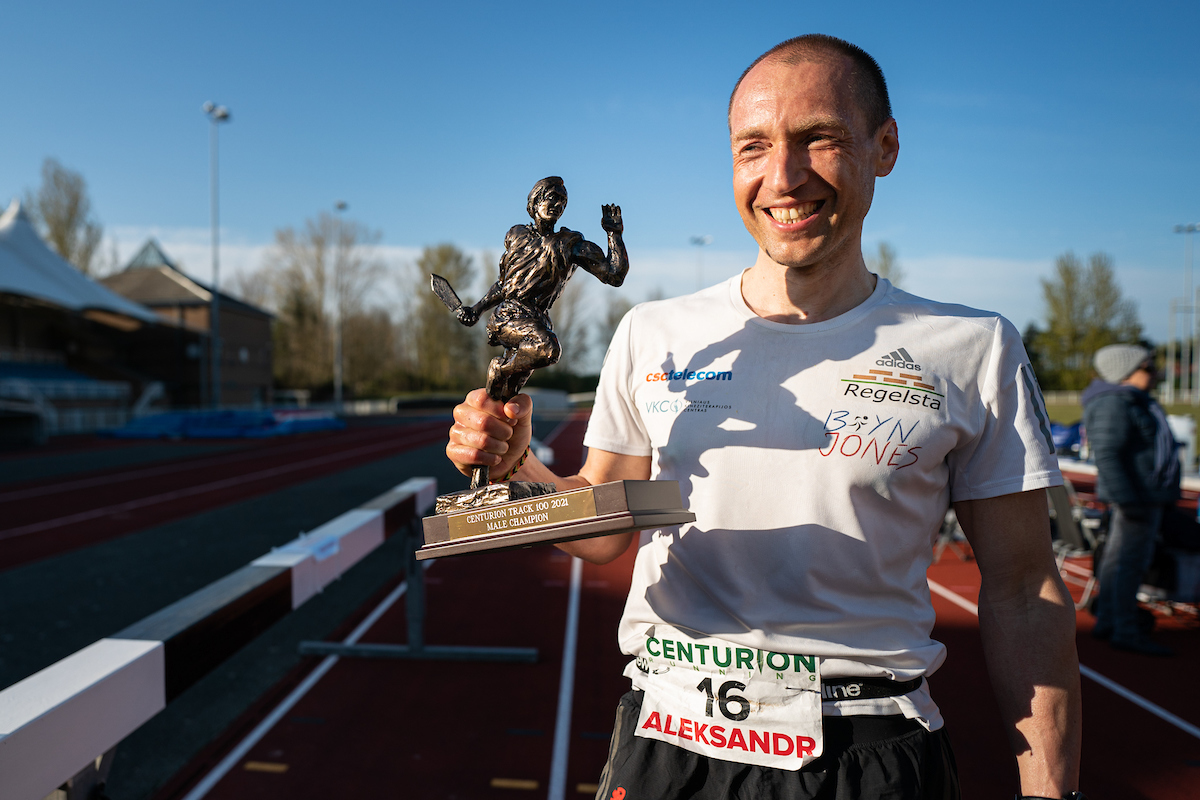 Aleksandr Sorokin at last years Track 100 (photo: Steve Ashworth)
Mark Innocenti:
Ran 12:34 to finish second to Aleksandr at this race in 2021. Represented England at the ACP just two weeks ago and ran 7:00 for eighth so may aim for a shorter distance mark, this time.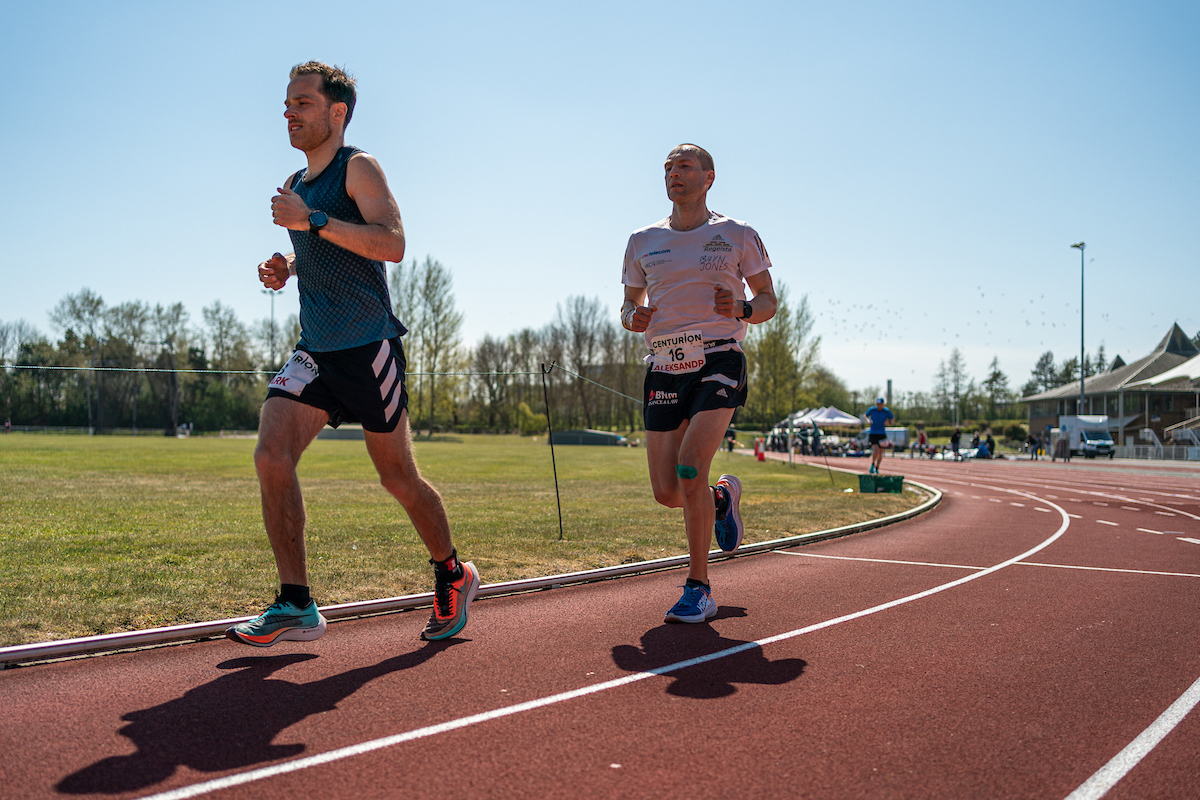 Mark Innocenti, Front (Photo Steve Ashworth)
James Stewart
Team GB 24hr team regular James has had a run of very consistent results at that format over the last 6 years, with a PB of 258km. Has represented Scotland over 100km with a PB of 7:25. He has also won Rocky Raccoon 100 in 13:39 as well as the WHW Race.
Alex Whearity
24hr PB of 257km set at Crawley in 2021, which he followed up with a superb 23:25 win at the GUCR 145 just 7 weeks later.
Mike Stocks
24hr PB of 249.15km and a 100 mile best of 14:17, split in that event in Tooting. Past winner of the TP100 and third at British 100km champs in 2018.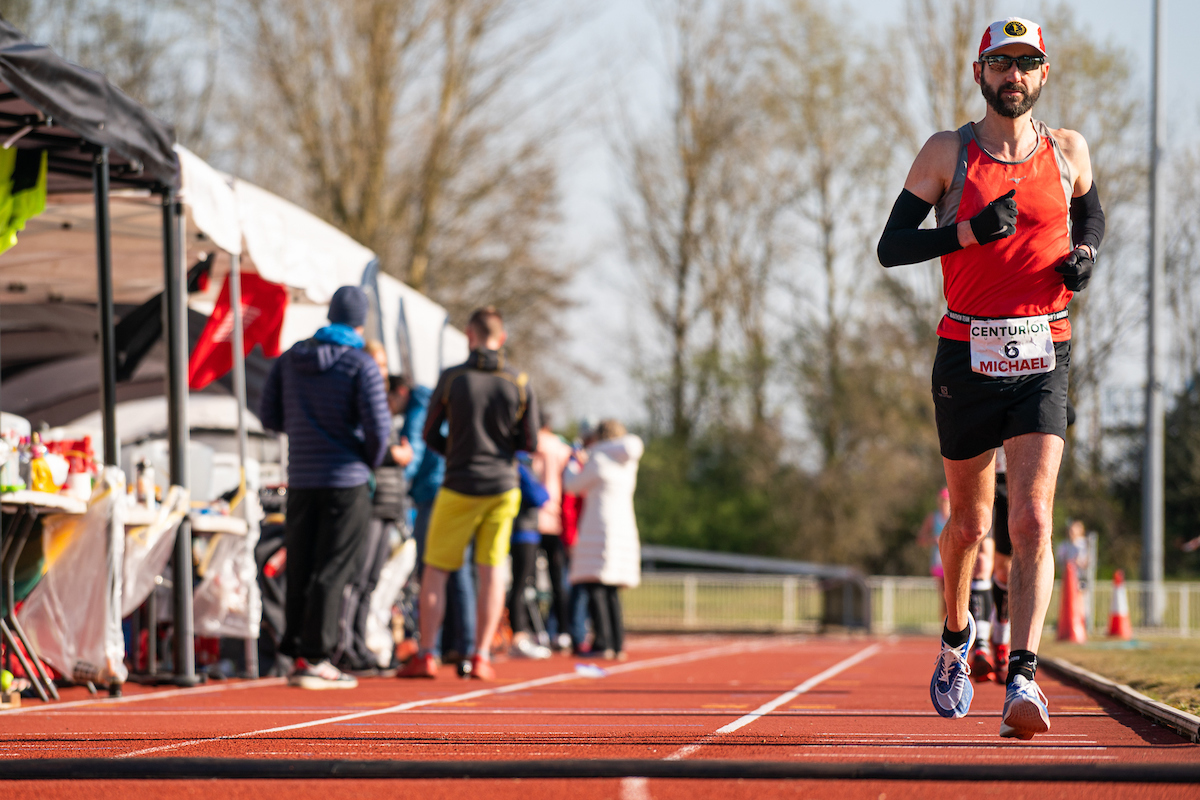 Mike Stocks (Photo Steve Ashworth)
Peter Windross
A 100 mile PB of 13:59 set on the trails (unratified as a result) at the Autumn 100 in 2021. 24hr PB of 231km on the track and 15:15 for 100 miles. Will be looking for V50 British records.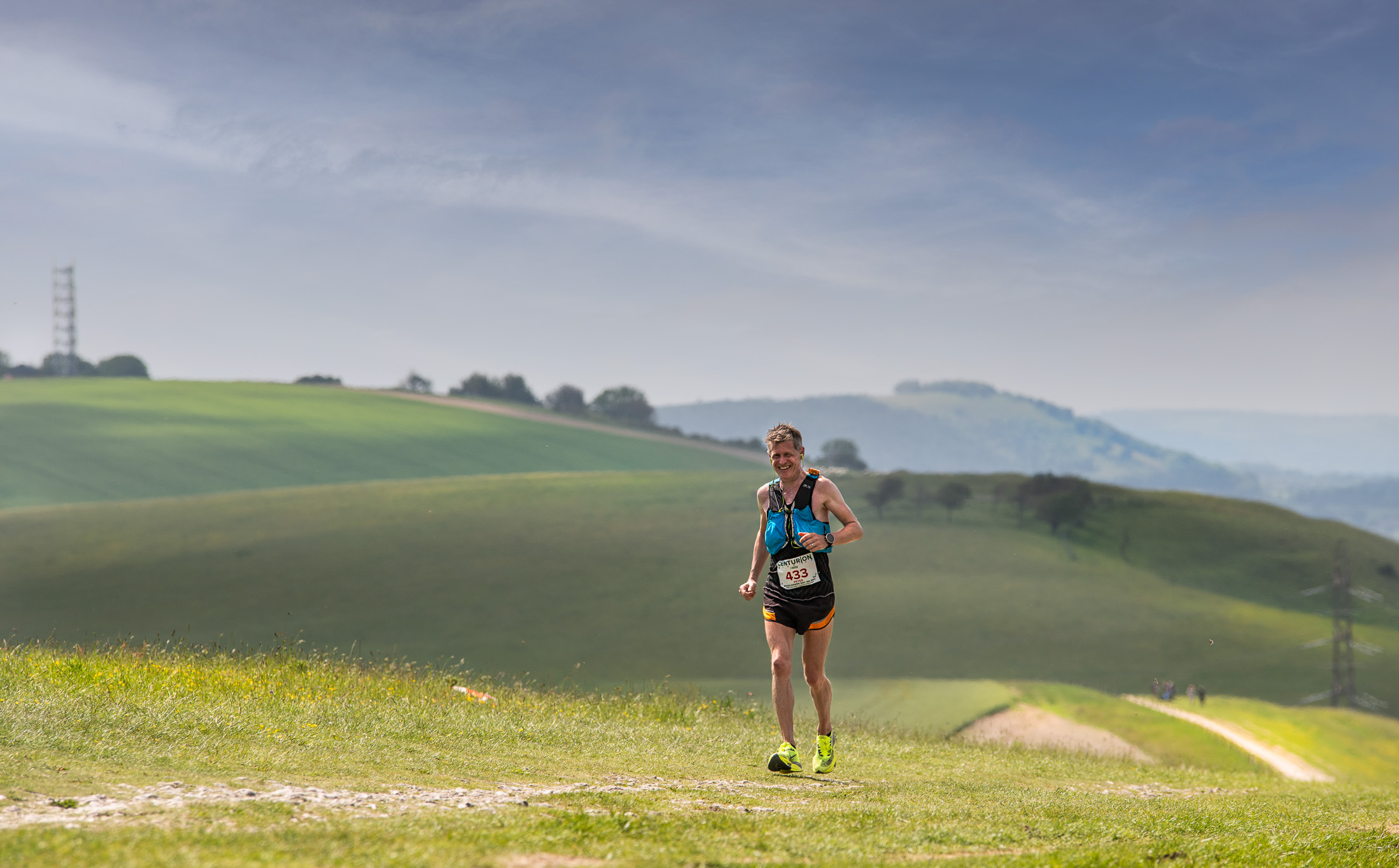 Peter Windross (Photo Stuart March Photography)
Alastair Higgins
Fourth at Spartathlon in 2019. Twice winner of Belfast to Dublin Ultra.
Ian Hammett
TP100 winner in 2019 in 14:36. 100 mile track PB 14:54 at Gloucester in 2021.
Peter Abraham
24hr PB of 231km and a 100 mile best of 14:37, split in that event in Tooting 2021 where he won the race.
Thomas Lepers
100km PB of 7:24. Ran 7:36 at the French 100km Championships in 2021.