It's race five of our season this weekend and it's the big one. The 2022 South Downs Way 100. This race has always held a special place for us and for many of our runners and with conditions set to be warm but dry for this years' edition, we can't wait to get started.
A field of approximately 425 runners are expected and within that number are some exciting contenders to the womens' and mens' events as well as a couple of others who deserve special mention, perhaps most notably Elaine Battson, who is looking to become the first person to finish 10 editions of the event (a full breakdown of all of our historic race stats can be found here).
Also within the starting field is one Mark Perkins. Mark was one of the original members of our Ultra Team back in 2013-2015 and was a shining light in our sport. Amongst many other sensational performances he ran and set what is still the course record of 14:03 here in 2014. He was dealt an injury blow not long after which essentially ruled him out of the sport but he returns for this edition, an event which obviously still holds a special place for him. He won't be pushing the sharp end, just looking to make it to Eastbourne and enjoy the day along the way but it is wonderful to see him back able to even consider starting.
Both the mens but also the womens course records, are our longest standing. Jean Beaumont's 16:56 from 2013 hasn't been touched since. But there are athletes this year capable of running close to both. Will either finally tumble?
A quick recap of the 2021 event to whet the appetite!
WOMEN
Alice Robinson: Alice won the last edition of this event in 18:48. It is fantastic to see the reigning champion back on the start line again.
Bethan Male: Bethan warmed up to this nicely with a win at the SDW50 in April with the fourth fastest time ever of 7:12. She led the Autumn 100 with blistering splits last October before an injury stopped her just 25 miles from the finish. With a host of ultra wins behind her this is her second bid for a first 100 mile finish and it will be great to see her get it done.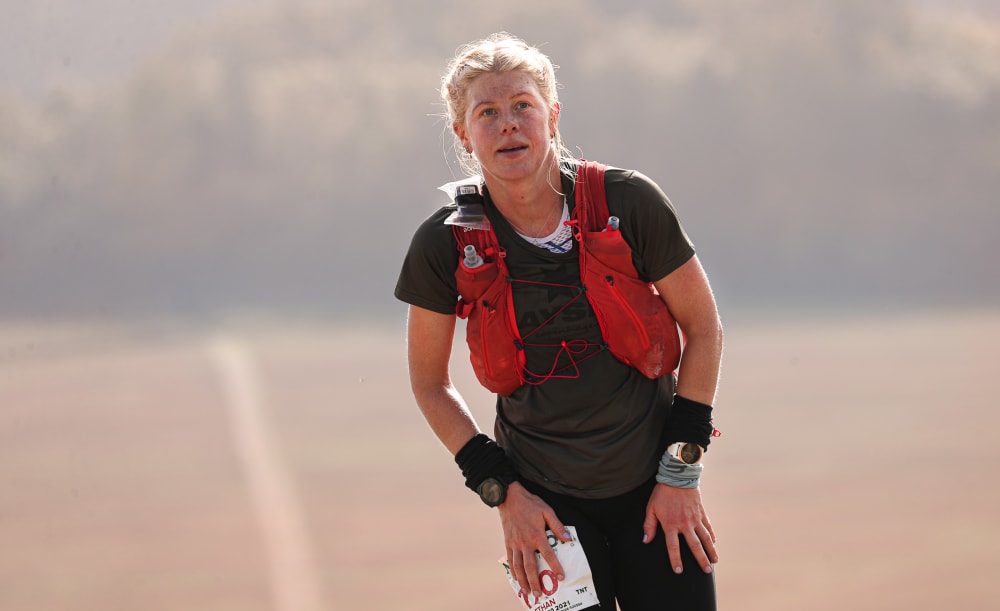 Bethan Male: Photo Stuart March Photography
Hannah Rickman: Our 2021 North Downs Way 100 Champion, Hannah started 2022 with an impressive second at the Spine Challenger North.
Hannah Rickman (Stuart March Photography)
Nicola Soraghan: Nicola came home second at the NDW50 last month. She won our Wendover Woods Night 50km last July. She is also looking for her first 100 mile finish.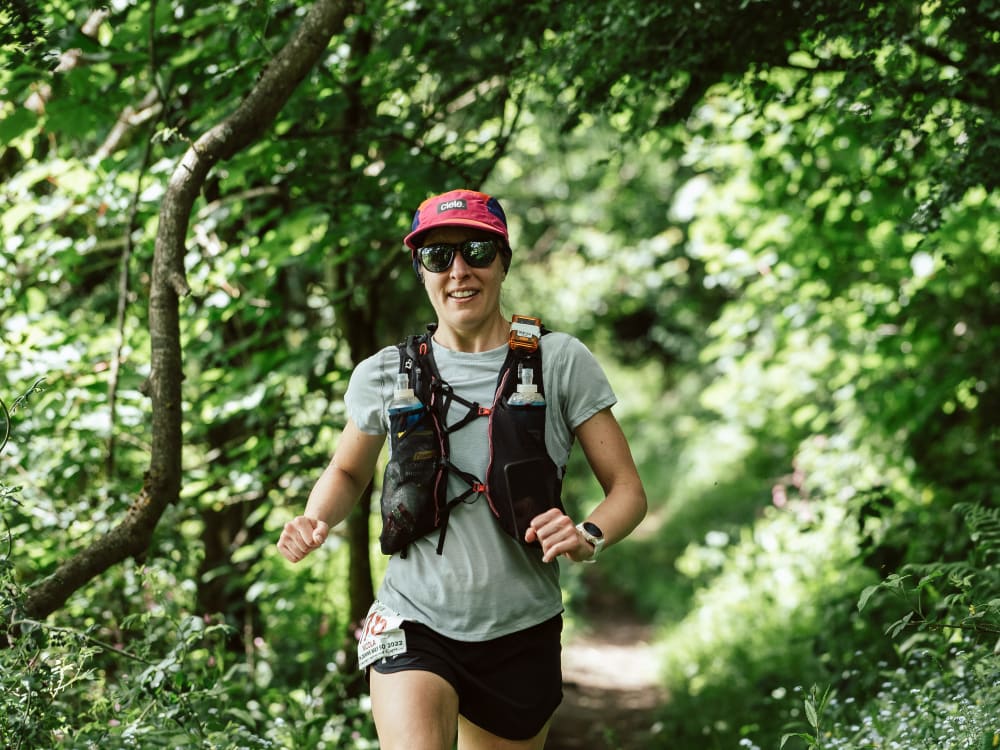 Nicola Soraghan
Claire Howard: A star of the Hardmoors events Claire has won the 30, the 55, the 60 and 110 with them! Already in 2022 she has run a 7:12 50 miler at the Manchester to Liverpool Ultra for second place.
Samantha Lloyd: Sam was third here in 2019 in 21:24. A year when she also placed fifth at the Chiltern Wonderland 50.
Anna Brown: Anna was second at the Robin Hood 100 in 2020 in 19:10 before going on to win Gloucester 24hr in late October. In 2021 she was third at Race to the Stones.
Ellie Baverstock: Has started 2022 well with a win at the Fox Ultra and the Devil's Challenge which takes place on the South Downs Way over three days.
Julie Pickering: Fifth at the South Downs Way 50 this year in a time of 8:08. Previous winner of the Northants Ultra.
Dani Battersby: Dani finished third at the SDW50 this year in 8 hours flat.
Jackie Stretton: Jackie is a very experienced runner and amongst her credentials, she's finished Lakeland 100 six times. In 2021 she placed second at the Spine Challenger Summer and back in April finished the 190 mile Northern Traverse in fourth place.
MEN
Rich Mcdowell: 2021 SDW50 winner, Rich then went on to set the Thames Path 100 course record, becoming the first man to break the magic 14 hour barrier at one of our trail 100s. The 2:21 marathoner has to be the man to beat here and with his detailed preparation will no doubt have an eye on the course record. His 2022 started well with a 4:57 for the win at the 43 mile Country to Capital in atrocious conditions.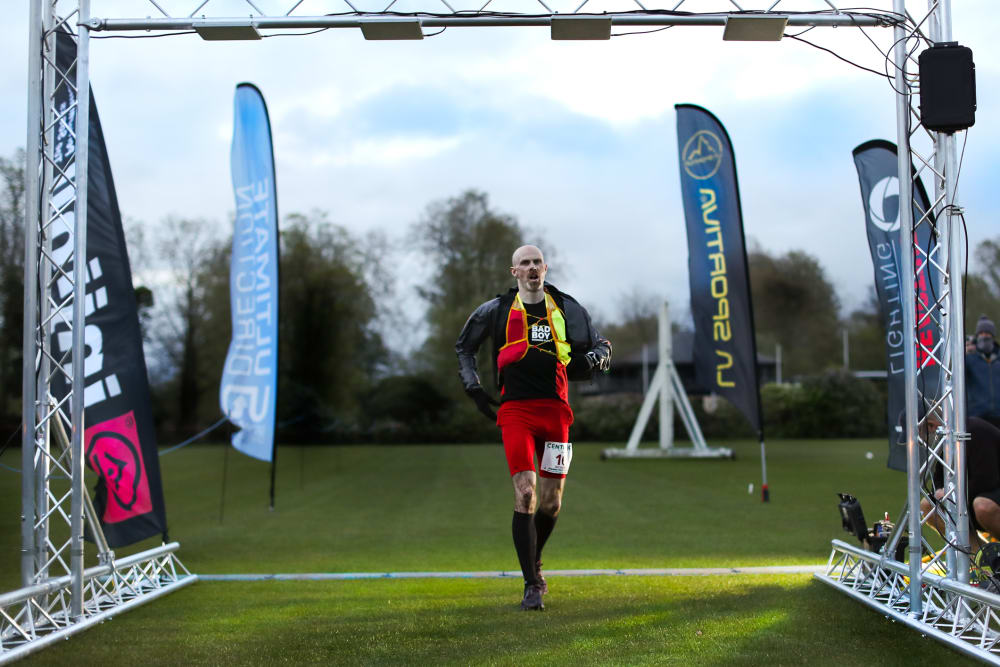 Rich Mcdowell: Photo Stuart March Photography
Peter Windross: The 2021 champion in a time of 15:30, Peter has become one of the most consistent performers at our events. Later last year he also broke the 14 hour mark, this time at the Autumn 100 where unbeliveably he missed out on the win by just 10 seconds. 2022 started for him with a tilt at the Vet 50 100 mile record at our Track 100, but ended early. That being said he set a new British 6 hour Mens Vet 50 record of 82km before calling it a day hours later.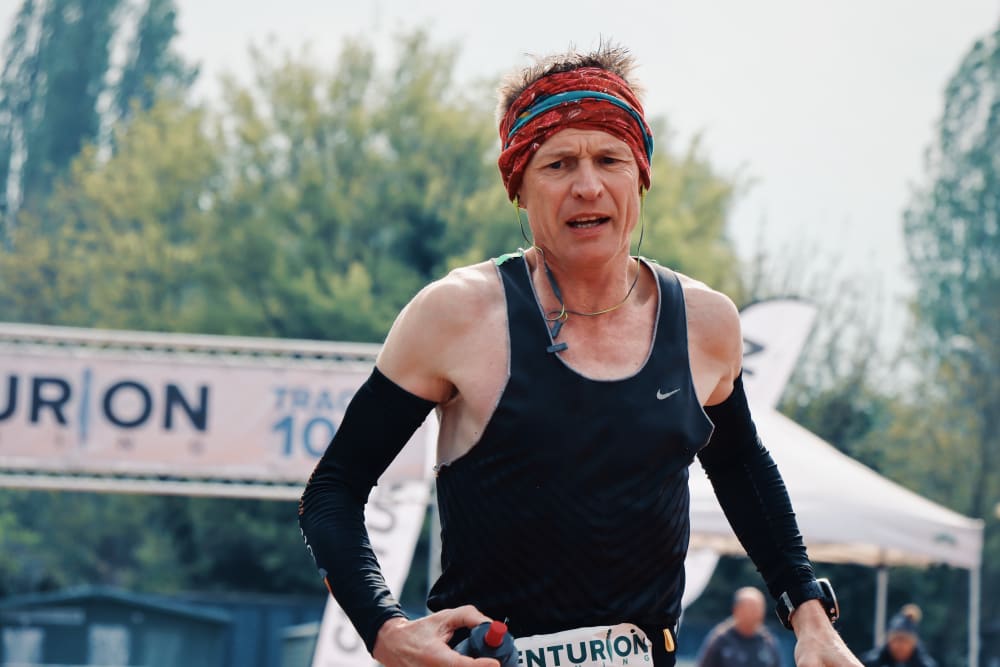 Pete Windross: Photo by David Miller
Matt Blackburn: Matt has dozens of solid ultra finishes under his belt at everything from Spartathlon to 24hr events down through to 50km. But he is perhaps best known for providing the assist to John Stockers then World Record at the Suffolk Backyard Ultra, where Matt ran 536km.
Matt Duckett: Matt won the Devon Coast to Coast ultra last year over 190km, before coming 7th at the Autumn 100 in a strong 16:32. He was fourth at the Spine Challenger this January.
Ash Varley: Won the unofficial award for best paced race at the TP100 earlier this year on route to fifth place in 16:39. Seventh at the SDW50 earlier this year. He finished second at the 2020 North Downs Way 100.
Chris Kelly: Two time winner of the SVP100km and course record holder by a country mile with an 8:09 in 2020.
Alex Tate: Fourth at the 2019 NDW100 and winner of the Thames Trot in the same year.
Jose Rodriguez: Fifth at Chiltern Wonderland 50 in 2020. Won Ultra X's Scotland 125km last year but against a relatively small field of 35.
Barry Bryant: It appears Barry has seven ultra finishes and seven wins to his name - five of those coming at various Green Man ultra events and two at the Ox 50.
Marius Posa: Second at Country To Capital this year in 5:28. Does not look to have gone over 50 miles before.
Paul Broadway: Second at the 2018 Robin Hood 100 in 17:49 and third at our Wendover Woods Night 50km last year.
Matthew John: Second at our Wendover Woods 50 last year and a third at Lakeland 50 back in 2016.
As always you can follow the race Live via our Tracking Page and the Leaderboard via the link that will appear on the homepage. Race starts in two waves at 0500 and 0600 on Saturday 11th June.