The fifth and final 100 of our 2019 season sees 250 runners toe the line as usual, with a raft of different goals.
34 are hoping to finish their fourth 100 of the year and complete the Grand Slam. Of those, particular mention goes to John Melbourne. John needs to run 20:21:09 or better to take the new mens record from last years champion Peter Windross. In the womens standings, Karen Doak leads Rebecca Lane by just 8 minutes coming into this final race.
The Grand Slam table is available here.
Here is a quick preview of the leading runners coming in to this weekend.
WOMEN
Laura Swanton: 2018 winner here in 18:27 as she capped off her Grand Slam record setting year, Laura also finished on the podium at all of our other 100s in 2018. She started 2019 with a win at the Arc of Attrition 100 before winning Devon Coast to Coast. She has recently run long, at the end of last month she ran Tooting 24 hour and looks to have made just over 100 miles.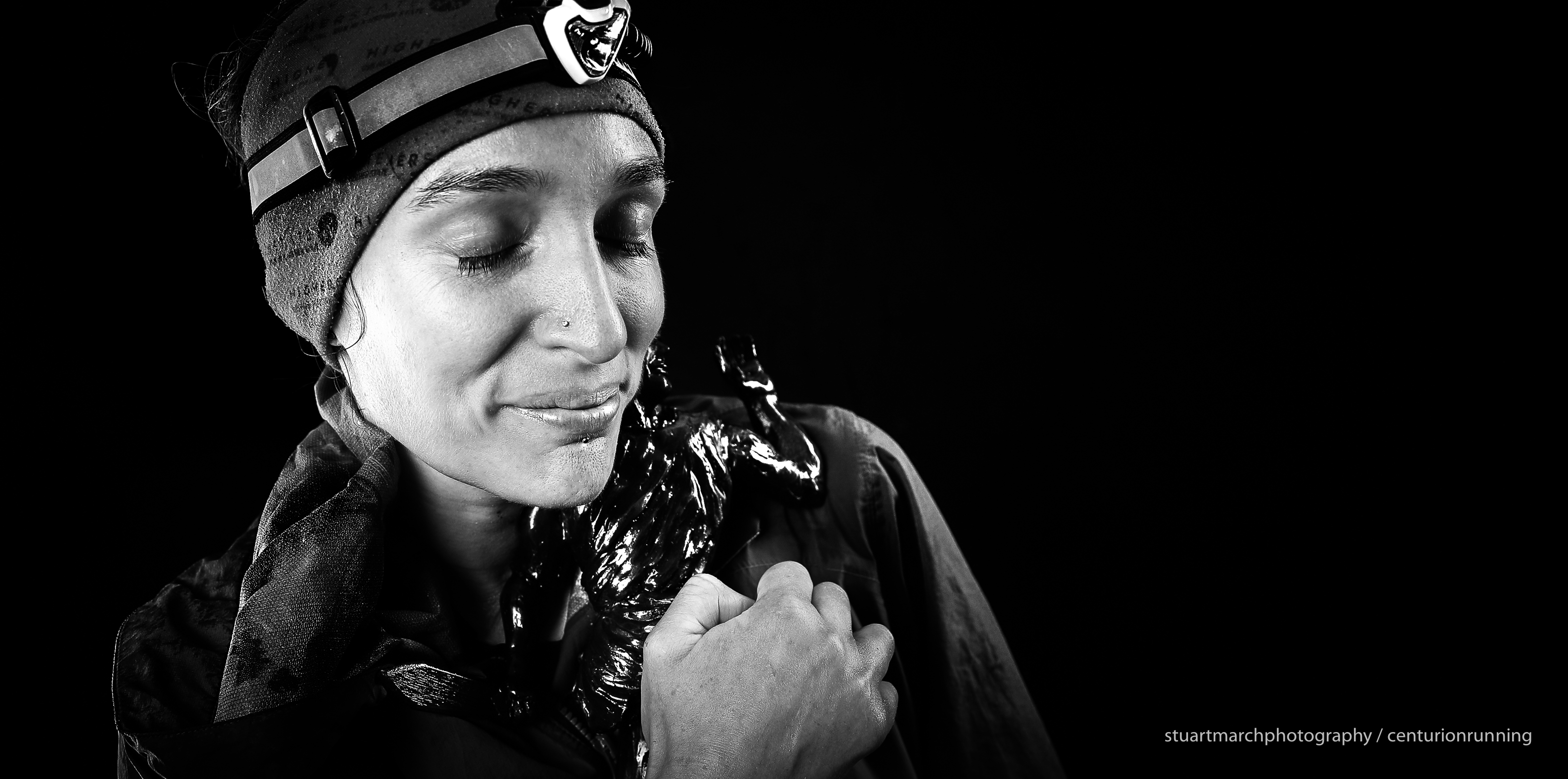 Laura with her first Centurion trophy after winning this event in 2018
Amy Sarkies: Amy set a new Wendover Woods 50 mile record at the end of the 2018 season, racing home just a second inside Sam Amends existing mark. That followed an excellent third place at Lakeland 50. This year she opened her account with a second place at the SDW50 in 7:22. It looks to be her first 100.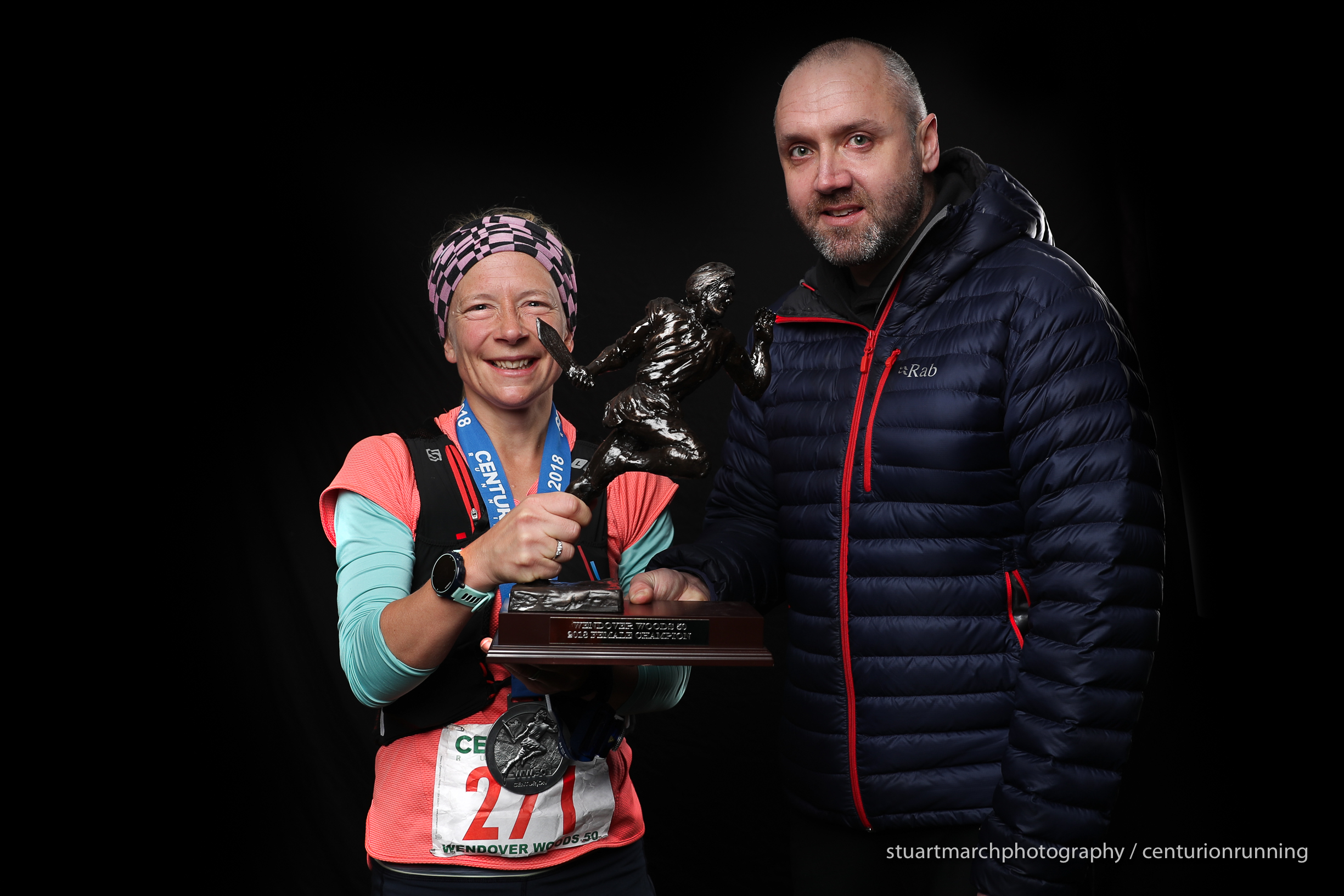 Amy set a new course record at last years Wendover Woods 50
Edwina Sutton: Centurion Ultra Team runner Eddie has an ultra career spanning back to 2011 with many notable wins and records to her name. Earlier in her racing days she set the SDW50 course record which was only betttered this year for the first time. She has amongst other things also taken home the crown at the Chiltern Wonderland 50 and finished 2nd in the British 100km champs. This year to date she has picked up a win at the Devils Challenge multi-day over the South Downs Way, but dropped out of the SDW100 in June with a foot injury. She has been working her way back to fitness and therefore has a primary focus on finishing what will be her first 100, as she returns to full strength.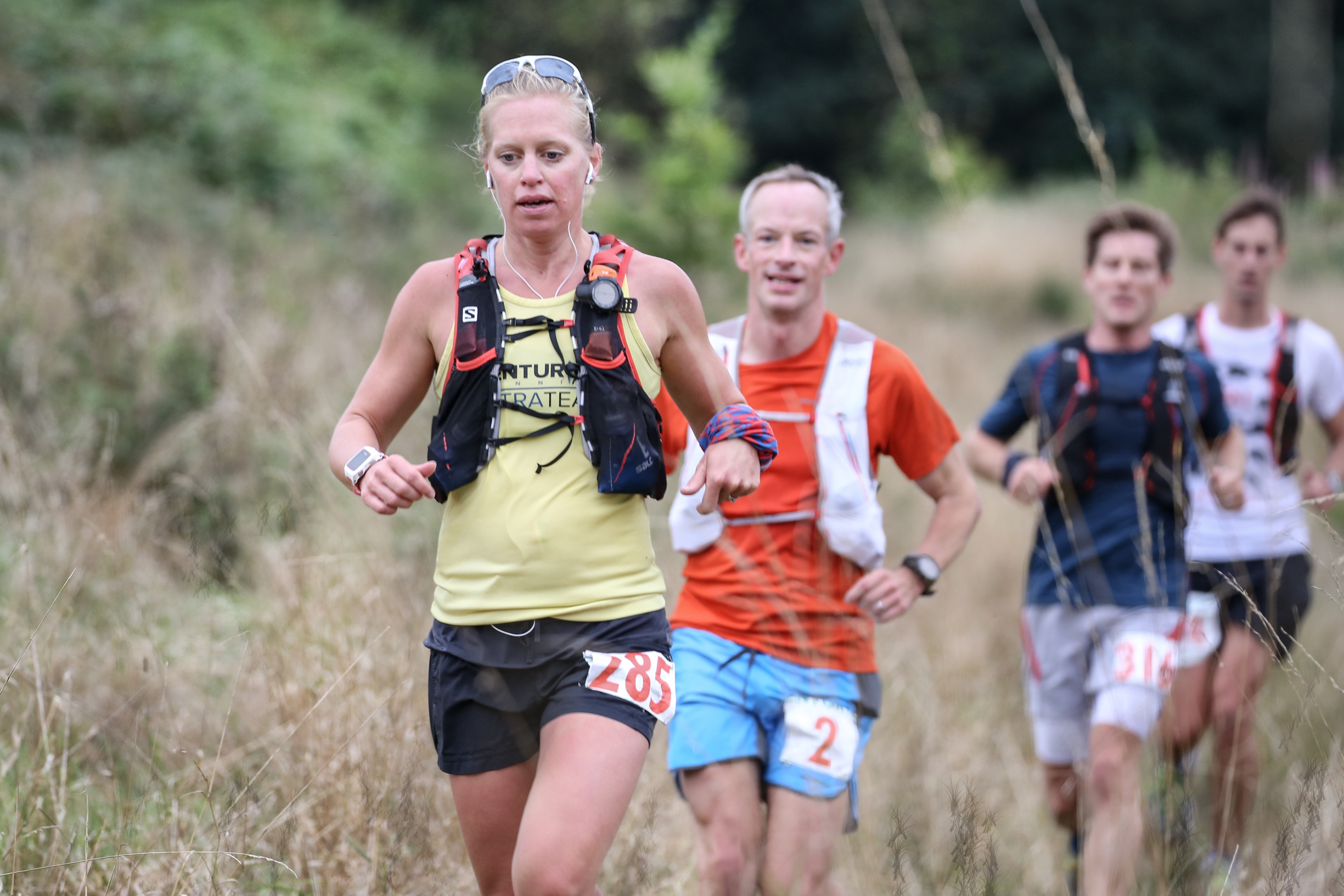 Eddie running to victory at the CW50 in 2016.
Samantha Lloyd: Samantha took 3rd at this years SDW100 and has previously finished in the top ten at Wendover Woods 50, SDW50, NDW50 twice and was 5th at last months CW50.
Catherine Stoneman: Catherine has a 2nd at the Pilgrims Challenge and a win at the Serpent Trail 100km to her name so far in 2019.
MEN
John Melbourne: John as mentioned already leads the Grand Slam standings this year. He has run under 15 hours twice so far in 2019, at both the TP100 and the SDW100, finishing second in both. The NDW100 was a tougher day out but he got it done and will certainly want to finish an incredible year well at this race.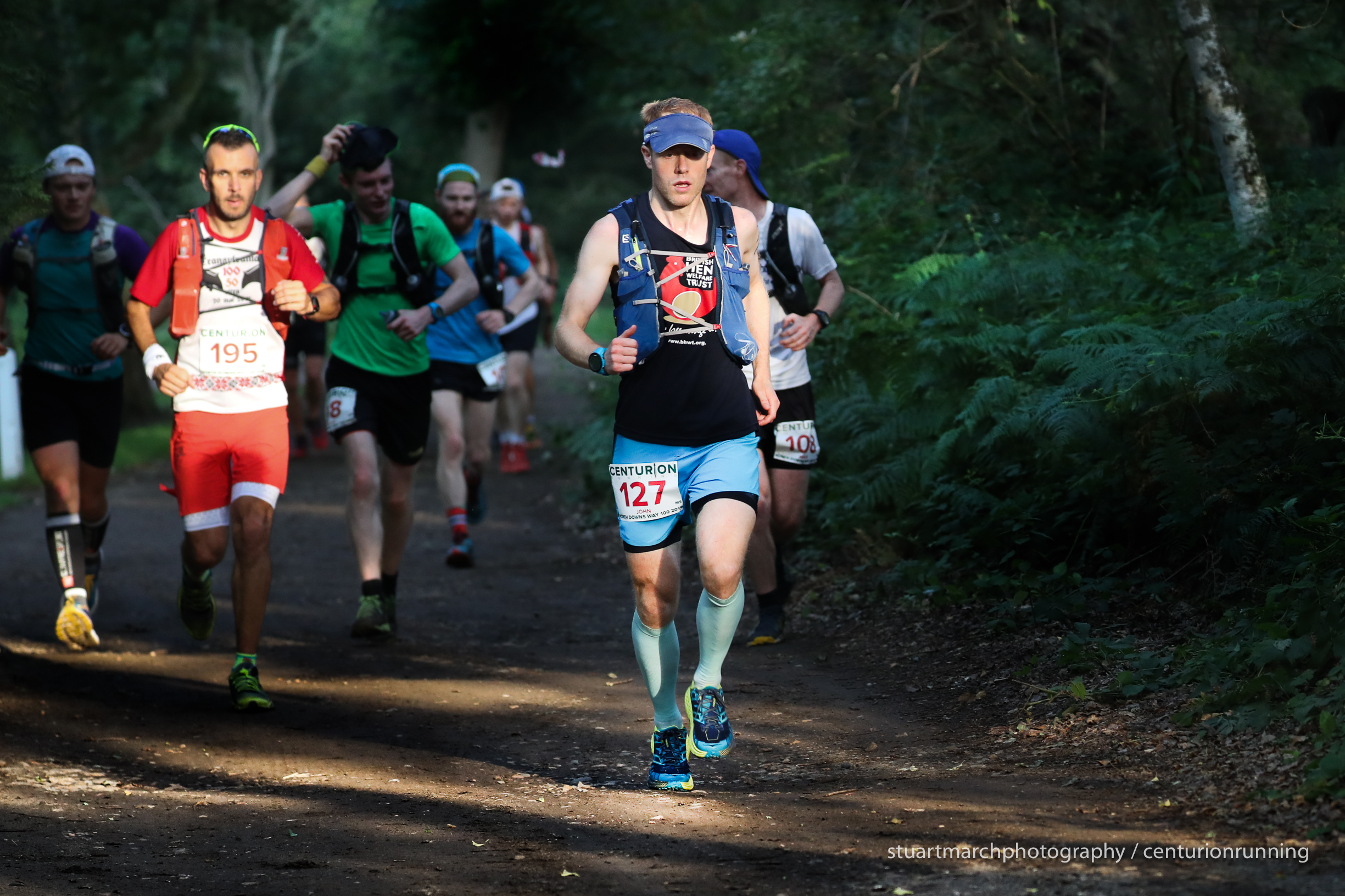 John Melbourne at this years NDW100
Geoff Cheshire: Geoff ran out front of this years SDW100 until deep into the race, where issues compounded to force him to drop at the final check point with 4 miles to go. It was a charging John Melbourne who passed him just before that point. Geoff has previously taken home victory at the Chiltern Wonderland 50 and race to the stones. He has a great deal of ability and if he has a good day here will go fast.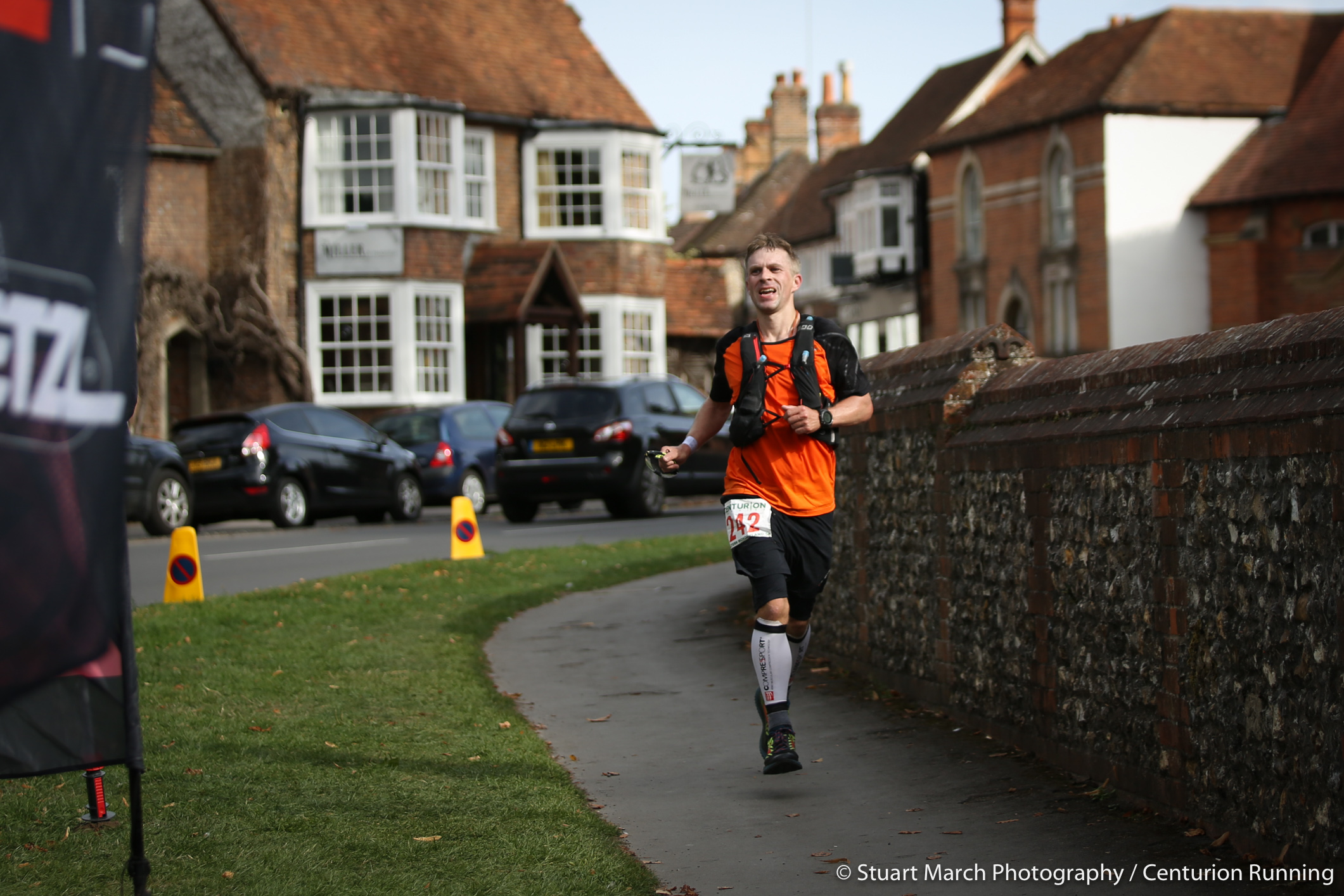 Geoff winning the CW50 at this very location in 2018
Henrik Westerlin: Henrik has some impressive accolades to his name. In 2014, he ran a then Danish 100 mile record of 14:42 at Rocky Raccoon 100, having shared the trail with this author for the final loop and running off to beat him by 8 minutes at the end :) He has represented Denmark on the Trails and at the 24hr format and finished 5th at Spartathlon. In 2019 so far he's had a 15th at the competitive Ultra Trail Mount Fuji and solid finishes in half a dozen other ultras. It will be great to see him racing here in the UK.
Ian Hammett: We had Ian down as a DNS as two weeks ago he ran a superb 7th at this years Spartathlon. The winner of this years TP100 has decided to toe the line here too so it will be fascinating to see how quickly he can bounce back from another long effort.
Peter Kaminsky: Peter was our SDW100 champion in 2015, a year when he also ran this event and came home in 5th place in a time of 16:29. In a short space of time he ran 100 ultras and had wins at various different distances on the way. He then took a couple of years off before last year racing a dozen ultras again in 2018 though not to quite the same standard as before.
Stephen Marks: Earlier in the year, Stephen finished just behind Geoff at the 43 mile country to capital, in third place. His pace on the flat is excellent and with the experience of going long, having run Lakeland 100 in the pairs division with running partner Dean Oldfield for each of the last five years if he can put both things together here he could run a blazing fast race.
Paul Russhard: Paul had a superb run for 2nd at this years NDW50 where he finished just over 7 hours. Earlier in the year he won the Pilgrims Challenge on the same trail. In 2018, he was 2nd at the NDW100 having led much of the way before a hard charging Matt Dickinson ran though late on for the win. In 2017, he finished in the top 5 at the first three 50s of the year. He has lots of fine performances behind him and if he comes in with his race face on he will push the front.
Alistair Palmer: Alistair finished 5th at the CW50 last month and that followed a win earlier this year at the Testway 50. Last year he ran home 2nd at the SDW50 and took 5th at the SDW100 in a solid 16:35.
There are at least five other guys in the field with the potnetial to run well inside the top ten, so we are looking forward to a really exciting race.



Follow it live from 0900 Saturday via the Live Timings Page here, and via our social media channels.