The eleventh edition of what has always been the final 100 miler of our season and we are very excited indeed to welcome a full field of 250 runners, aiming to finish this now classic course in under 28 hours. As has become a regular feature in recent years, the mens and womens races are packed full of past champions and worthy contenders. Here's a quick dive into the leading athletes we expect to see on race day.
WOMEN
Debbie Martin-Consani: Debs has one of the deepest resume's in the sport and it's a pleasure to welcome our Centurion Ultra Team runner back to this event for the third time. She has finished second here twice, including last year. But with the exception of the much less regularly held Wendover Woods 100, this remains the only one of our hundred milers that she hasn't won (Track 100, TP100, SDW100, NDW100). The former GB 24hr team athlete has also taken home victory at some of the more prestigious UK ultras including Lakeland 100, GUCR and of course the Spine Race which she won earlier this year.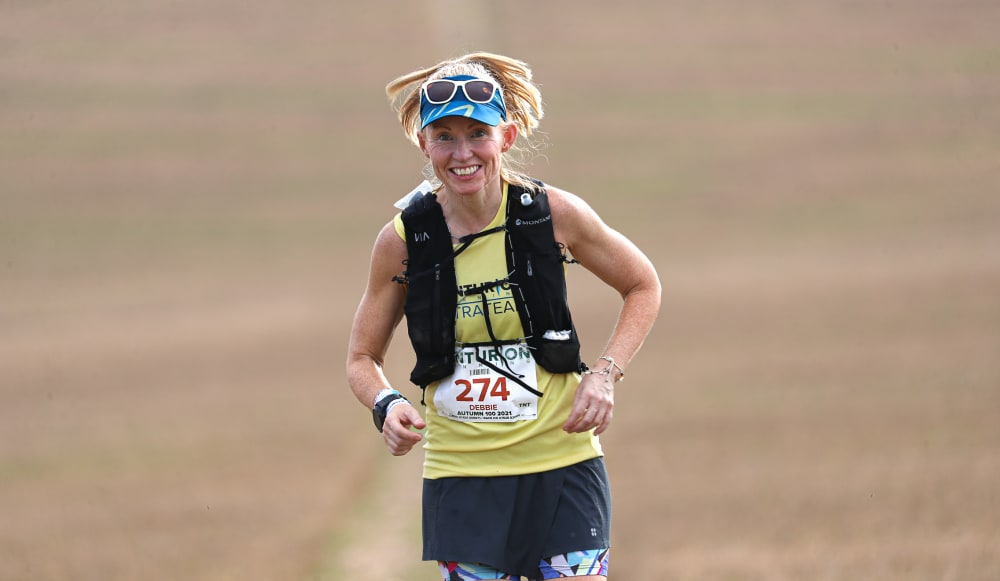 Debs Martin-Consani at this race in 2021
Mari Mauland: Mari won this race in 2017 in a time of 17:28. A year when she also finished top of the podium at the TP100 and NDW100 too. In recent years she has focused as much on the 24hr format as any other, clocking a best of 221km and a 15:35 100 mile split set a different 24hr just last year.
Wendy Whearity: Current GB24 Hour Team member, Wendy has run this race many times - eight to be precise - with a lowest finishing position of seventh. Quite some consistency! Her fastest performance on this course was back in 2016 when she ran home in 17:54.
Melissa Montague: Melissa has five years of superb results behind her in her ultra career, over a variety of distances. Her best results in the long stuff include a win at the Ridgeway Challenge, second at both the TP100 and GUCR and a whole raft of wins and podium finishes at shorter ultras.
Anna Brown: Anna was pipped to the NDW100 crown back in August, finishing just thirteen minutes back of first place. She also finished the SDW100 earlier this year coming home in eleventh place.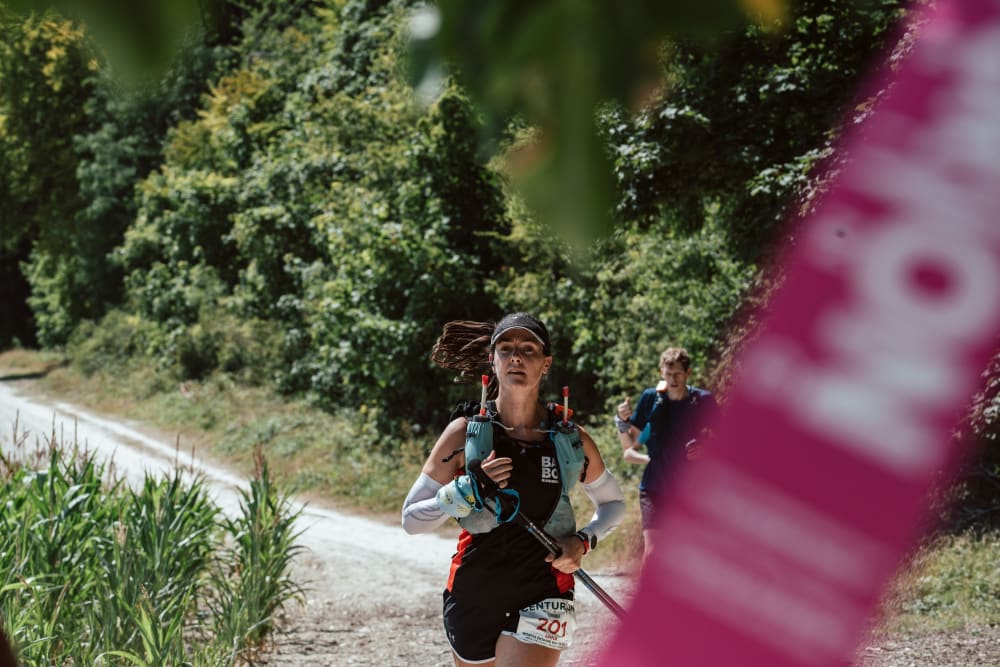 Anna Brown ran home second at the 2022 NDW100 back in August
Renee Haver: Fourth at the TP100 and sixth at this event in 2021, in a time of 21:41. No events so far in 2022.
Ally Whitlock: Fifth at the Thames Path 100 earlier this year, she also ran home fourth at Wendover Woods Night 50km in July. Last year Ally finished fourth at both the SDW50 and SDW100.
Tamsin Neale: This looks to be Tamsin's first 100, but follows a fourth at the Chiltern Wonderland 50 last month and an eleventh at the SDW50 back in April.
MEN
No less than six previous winners of our events start this edition of the Autumn 100.
Peter Windross: Missed out on the win here last year by just 10 seconds, becoming only the second person to break 14 hours at this event with a 13:59:31. Previous Grand Slam 100 mile champion and winner of both the SDW100 and TP100, this year he already has a second place at SDW100 and NDW100. Now a Vet 50, Peter just seems to be getting quicker as time goes on.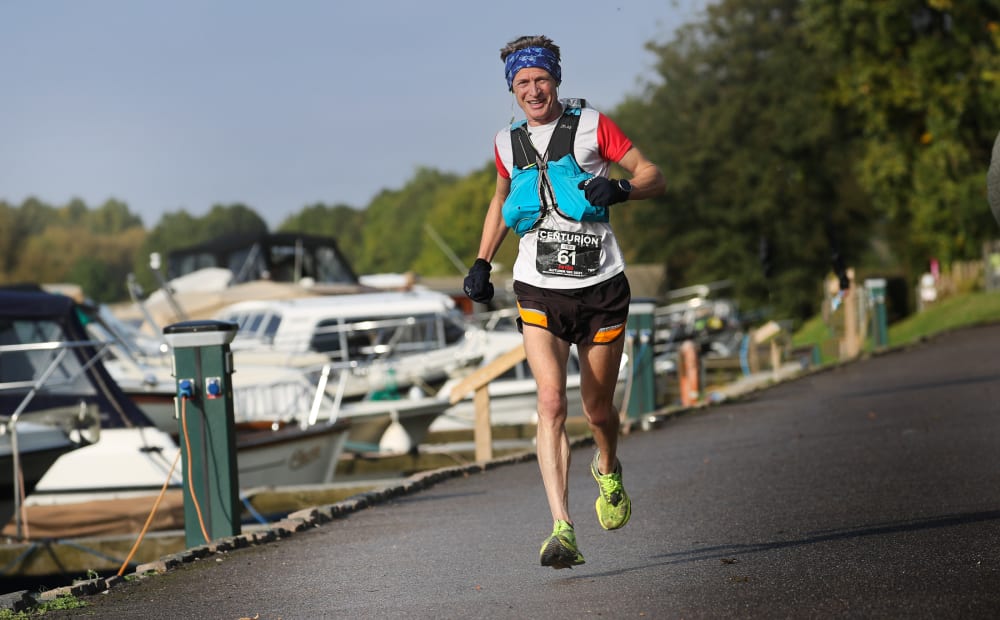 Peter Windross at this event in 2021
Mark Lynch: Winner of this years NDW100, over taking Peter in the final stages - and runaway leader of this years Grand Slam of 100s, Mark also incredibly, leads the 50 mile Slam table. He is having quite the year.
Justin Montague: First appeared at one of our events back in 2012, when he finished runner up at the second North Downs Way 100. He has gone on to many fine results over the years, racking up top tens, podiums and race wins at dozens of classic British ultras. This year he has taken a second place at the Kennett and Avon Canal Race, won the Thames Challenge Stage Race and finished second at no less than three XNRG events.
Juhanna Kirk: 2020 NDW100 Champion. So far this year Juhanna has finished fifth at the mighty Northern Traverse, and won the Weald Challenge 50km.
Ed Knudsen: This years NDW50 Champion and previous CW50 winner, Ed has also finished runner up numerous times in our 50 mile events. However, his only previous 100 is the 2017 Autumn 100 which he ran in 19:38.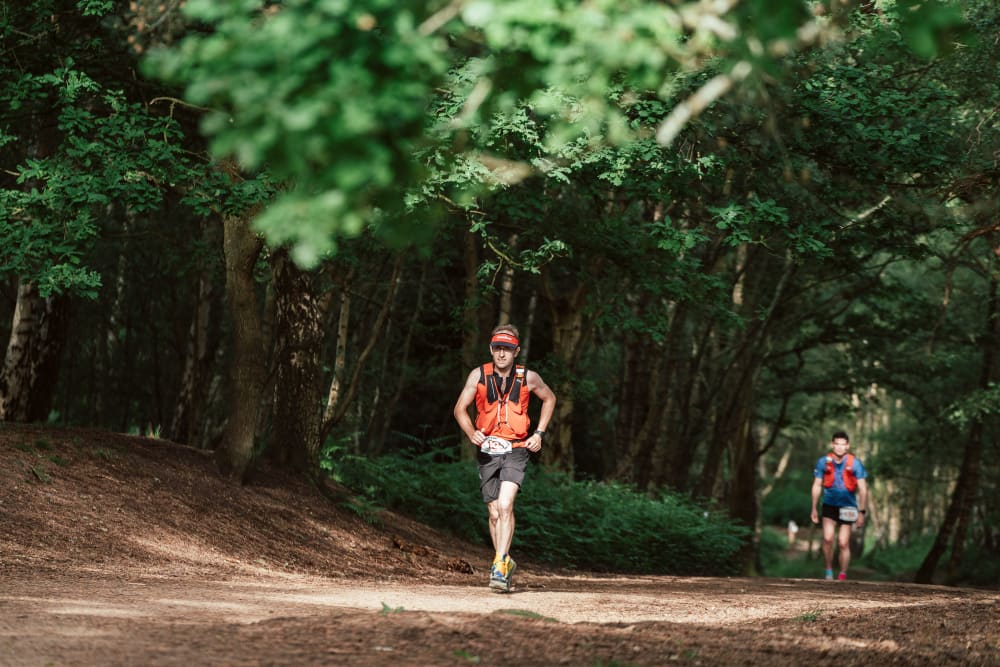 Ed Knudsen on his way to victory at the 2022 NDW50
Ed Catmur: Old faithful, anyone who has read a preview before will have seen Ed's name. This will be Ed's 28th 100 mile race with us. His PB is still on this course in 2020 when he ran 15:38 for second.
Harry Geddes: Did superbly well at what look to be his first two 100s. Fourth at the 2020 TP100 and at the 2021 A100 in 15:27 and 15:31 respectively.
Matt Gallagher: Seventh at the 2021 TP100 in 16:21 and fourth at this years NDW100. Several wins and podiums over the last few years in shorter (up to 50 mile) ultras, in addition.
Justin Senkbell: Over from the US, Justin looks to have a 100 mile best of 16:54 from Tunnel Hill 100 and this year has a second place finish at Blackbeards Revenge 100 back in March.
James Bennett: A frankly insane number of races for James so far in 2022. Including our 100 mile Grand Slam. The Canal Slam plus the Warwickshire Ring and at least five other 100 milers. Best results inlude a third place at GUCR and Leeds to Liverpool.
Barry Bryant: Five wins at Green Man ultra events and two at the Ox 50. No other results, just a 100% win record across those seven repeat events.
GRAND SLAM
20 Grand Slammers are looking to complete their fourth and final 100 miler of the 2022 season to earn themselves the coveted Slam Buckle and a place in the history books. See the list / leaderboard of the final contenders here.
Follow the race live from 0900 Saturday 15th October 2022 via this link.