The sixth edition of the Wendover Woods 50 kicks off this coming Saturday 12th November at 0930 in what promises to be an exciting end to our race 2022 race season. It is of course, also the culmination of the 50 mile Grand Slam. Both the mens and womens fields run deep and in both races we can expect some fireworks. Join us via the website here all day Saturday for live tracking and leaderboard updates. Here is a run through the likely leading contenders on the day.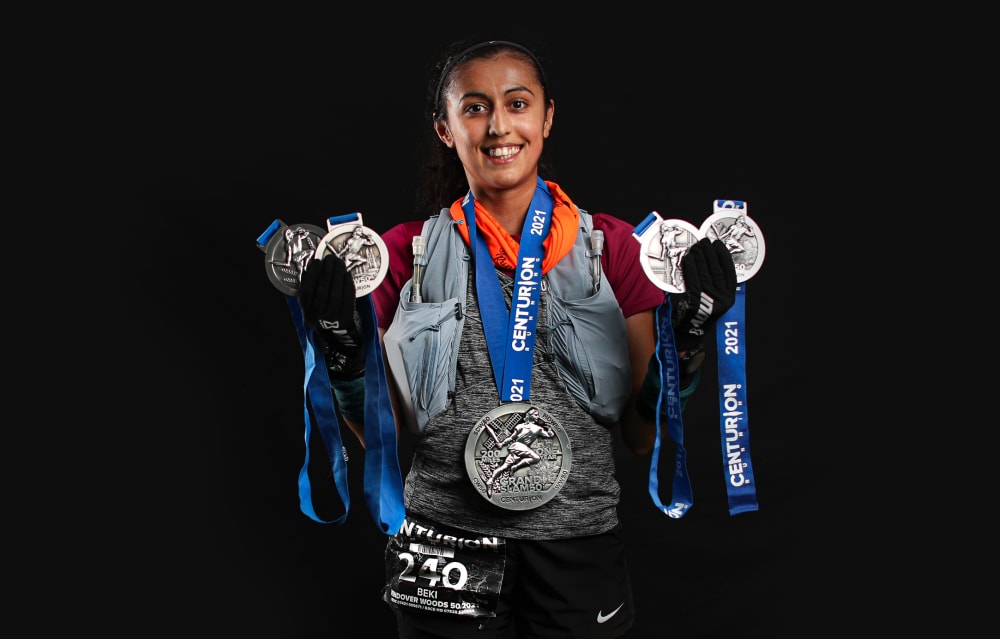 WOMEN
Fiona Pascall: Prior to 2021 Fiona picked up some good results in EnduranceLife events before winning the Fellsman in April and the Tour De Helvellyn in December of that year. In 2022 she set an incredible new Lake District 24 Hour Record, improving the mark to 68 summits in 23:26, surely one of the top handful of ultra performances by a British athlete this year.
Rebecca Di-Luzio: Following a previous life as a gold medal Commonwealth rower and semi-pro cyclist, Rebecca has turned to running only more recently. In 2022 she has already picked up a win at the UTS 100km and ninth at the hugely competitive TransGranCanaria Advanced Race - 65km.
Sophie Power: Sophie has recently represented GB in the 24hr format at the European Champs, where she covered 211km for 36th place. Earlier this year she finished sixth at our South Downs Way 100 and second at the Fox Ultra. She has a huge breadth of experience behind her with ultras ranging from the short to the very long, featuring in the top ten at many of those events.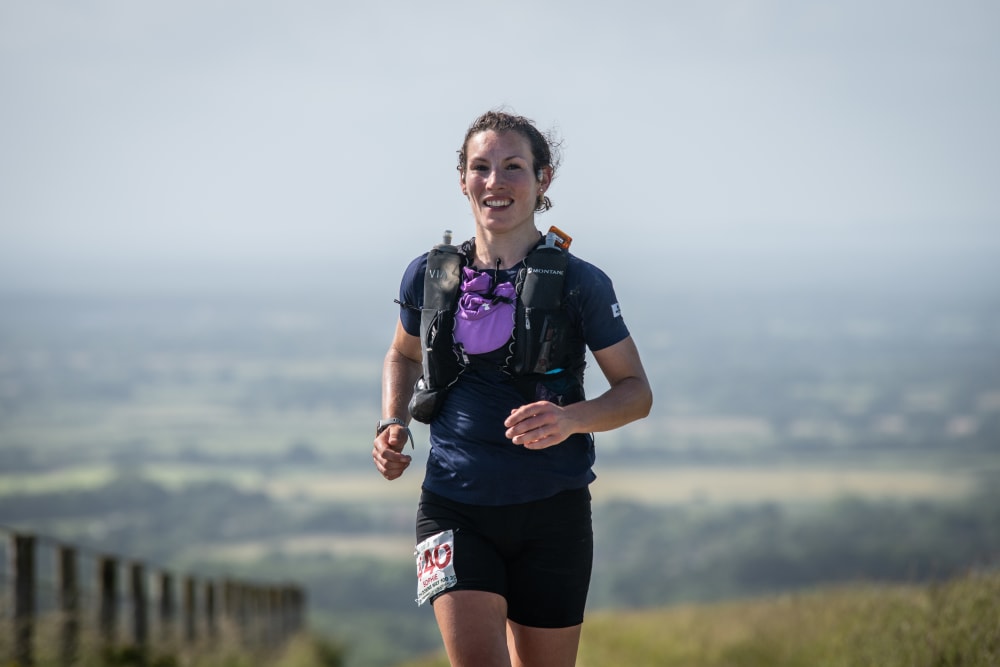 Sophie Power (Photo: Leonard Martin)
Rachel Lindley: Having featured regularly in previews through this year, Rachel continued her fine streak at the Chiltern Wonderland 50 in September. She heads up our 50 mile slam table and wins the award for consistency. SDW50 - 6th, NDW50 - 5th, CW50 - 3rd. All in finishing times betwen 8:10 and 8:48. In January she was also fifth at the Arc of Attrition 50. She was fourth at this race last year and this will be her third running of it.
Sarah Hill: Also Grand Slamming, Sarah was our 2021 SDW50 champion. Much like Rachel, she has had a hugely consistent year with 7th, 6th and 8th at our three other fifty mile events in 2022.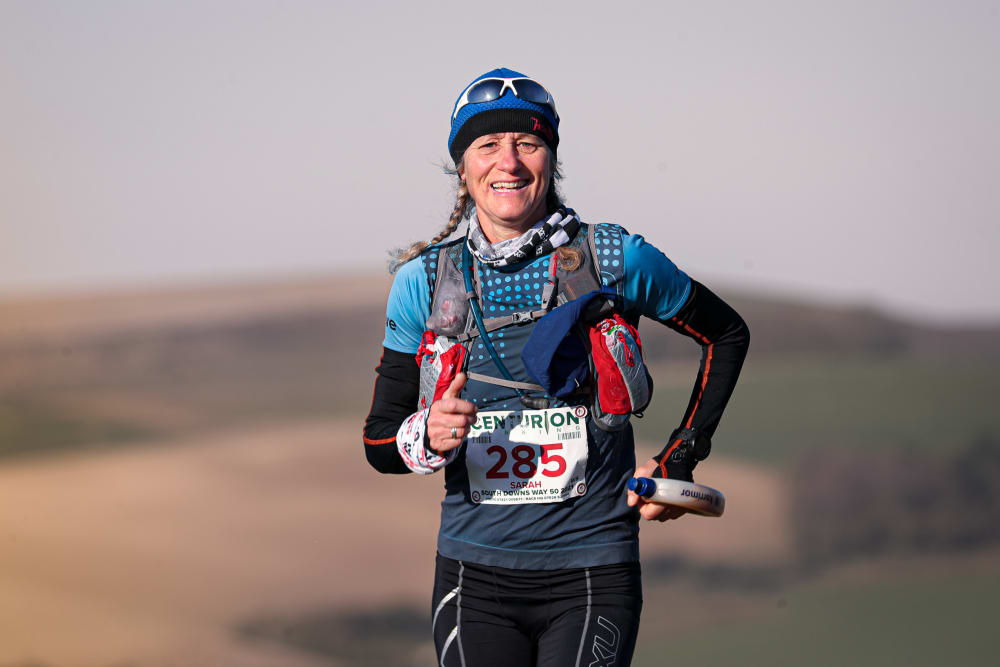 Sarah Hill
Claire Kanja: Fourth at the South Downs Way 50 in 2022, following a second at this event in 2021 as well as a second place at the Night 50km earlier that year. She also has three top ten finishes including a second at the Autumn 100 to her name in recent years.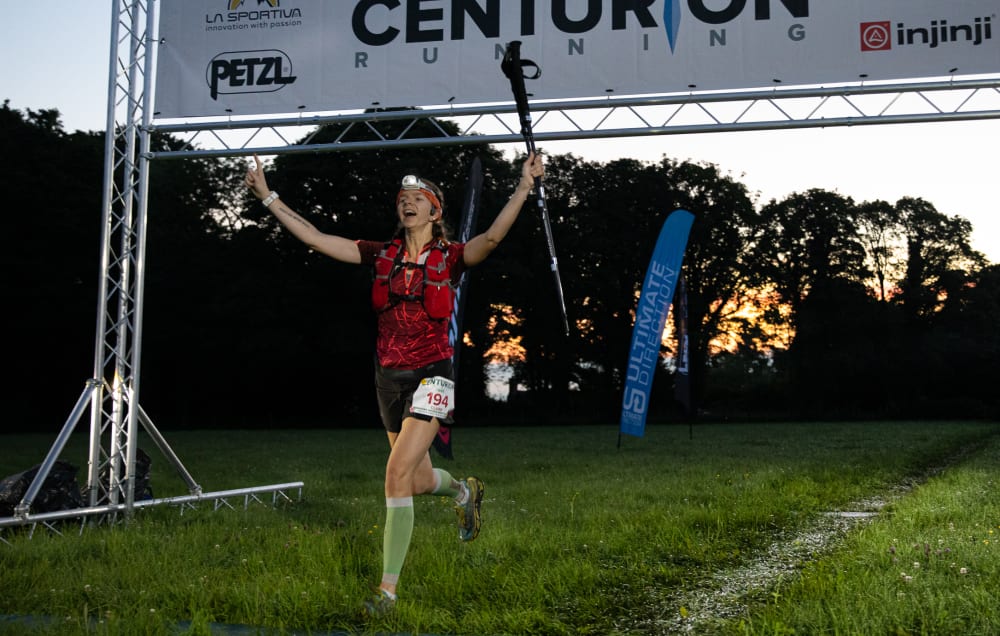 Claire Kanja
Stacey Sangster: Second at our South Downs Way 50 earlier this year in 7:48.
Claire Howard: Eighth at our South Downs Way 100 back in June, she has four other first or second places at other shorter ultras this year including a blazing fast 7:12 for 50 miles at the Manchester to Liverpool ultra. Prior to this year she has been a regular feature on the Hardmoors scene and in 2020 won the 55, 60 and 110 mile events, all in one season.
Una Miles: Third at the Arc of Attrition 100 earlier this year. Previous winner of the Devon Coast to Coast ultra.
MEN
Alex Whearity: Winner of our Track 100 earlier this year in a time of 12:42, good enough for eleventh fastest British 100 mile of all time. He then went on to represent GB at the 24hr European Champs in September where he finished 14th with a PB of 261km. He has had many fine results over recent years and continually improved, much to his credit. This might be on the short and the hilly side for Alex but there is no doubt his all round ability still makes him the one to watch!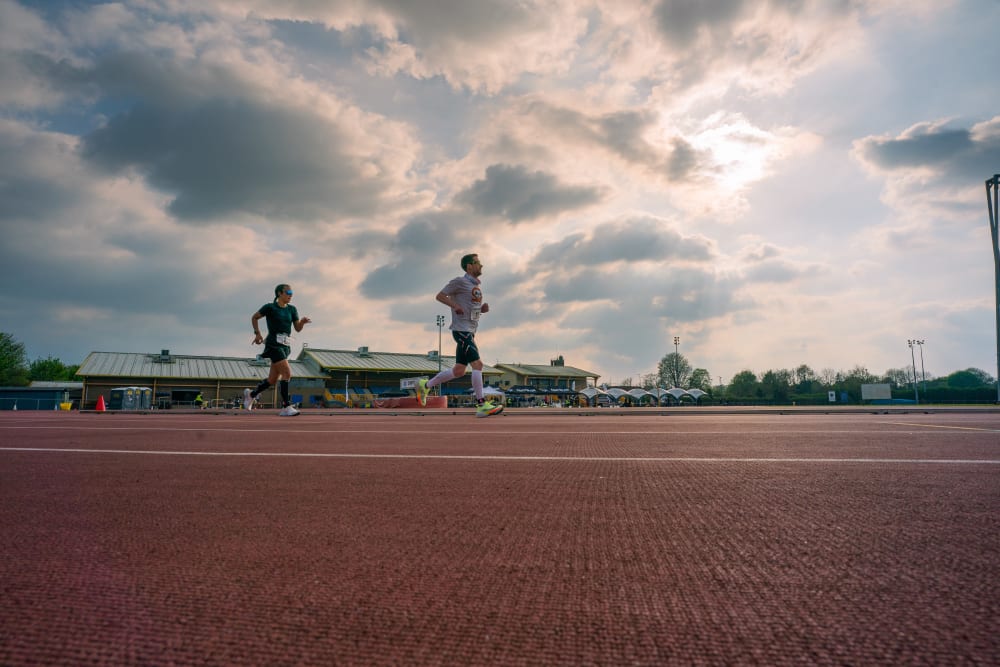 Alex Whearity on his way to a win at the 2022 Track 100
Ian Hammett: Ian is having some 2022, with wins at all three Canal Races (and the Slam) as well as a tilt at our Track event in April. The profiles of those events don't exactly match Wendover, but he has recently moved to Penrith and now has the Lake District to train in. In the past he's done a huge range of events. Stand out results having been a win at our Thames Path 100 in 2019, before going on to third at the South Downs Way 100 and then sixth at Spartathlon later that season. He's finished on the podium at many of our other 50s over the years too.
Ed Knudsen: Ed dropped out of the Autumn 100 with an injury, having picked up the win at the North Downs Way 50 earlier this year. In between times he has run the Dragons Back, placing ninth. He has a raft of wins and podiums behind him and is particularly strong at this distance. 6:19 at the South Downs Way 50 for second in 2020 and a win at the Chiltern Wonderland 50 in 6:34 in 2019 stand out. Let's hope he is recovered.
Pierre Meslet: Pierre finished an incredible ninth at the 2021 MDS. This year he has lowered his Marathon PB to 2:35, running withing the Centurion Coaching stable of athletes. He is no stranger to the hills however, with finishes at UTMB, UTMF and TGC.
Scott Newburn: Third at the Northern Traverse 190 mile earlier this year. Resident of the Lake District, Scott has finished just outside the top ten at Lakeland 100 and was fourth at Lakes in a Day in recent times.
Tim Bradley: Second at the Summer Spine Challenger in 23:38 earlier this year. Eighth at the Cheviot Goat Ultra in 2019.
Sam Harper: Third at this years NDW50 in just his second ultra.
Kevin Shannon: Third at the Night 50km here in July before running home twelfth at the North Downs Way 100. Sixth at the fifty here in 2018.
Mark Shannon: Kevin's brother, sixth at the Night 50km earlier this year, previously finished eleventh and eighth at this event.