This Saturday we welcome 375 runners to the inaugural Hundred Hills 50km. Named after the area the race takes place in, one of the three Chiltern Hundreds, the course makes it way through some quintessientially beautiful and remote English Countryside. Starting and finishing in the spectacular Stonor Park, the first of two loops takes runners through Ibstone and Skirmett before dropping them back to Stonor at half way. Then on and out to Hambleden and Bix before coming back to Stonor to finish the 50 kilomotres of classic trail running.
Live Tracking is available via the website here. But as always we like to have a look at the likely contenders in the overall races so read on for more.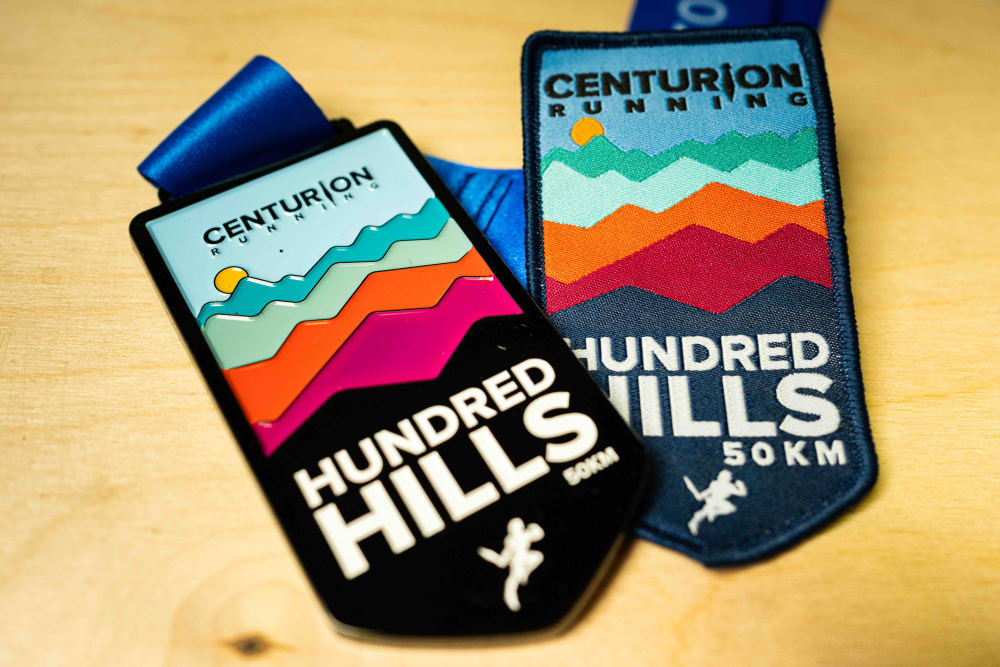 WOMEN
Amy Jo-Clarke: Last years NDW50 champion. Previous wins include Race to the Stones and Hurtwood 50km, both in 2021.
Sophie Biggs: 2022 Chiltern Wonderland 50 champion, she also placed third behind Amy-Jo at the 2022 NDW50. In 2023 she already has a second place at the CTS South Devon Ultra back in Feb.
Tamsin Neale: A collection of fine results in 2022 including top ten finishes at the Autumn 100, Chiltern Wonderland 50 and Race to the Stones.
Celia Waring: Second at UTS50km in 2021, third at the North Downs Way Ridge 50km in 2022.
Dawn Goodwin: Eleventh at NDW50 in 2022 and fourth at Serpent Trail 50km. Faster road runner with a 3:07 marathon in 2022.
Teresa Reason: Fifth at Wendover Woods 50 in 2021. In 2022 went on to second at Chiltern Ridge 50km, third at Serpent Trail 100km and fifth at Hurtwood 50km.
Sharon Walker: Second and third at Race to the King and Race to the Tower in recent years.
Gemma Buley: Sixth at our CW50 and ninth at the SDW50 both in 2022.
Paula Williams: 2021 Grand Slam 50 mile finisher, collecting fifth at the SDW50 and sixth at CW50 as the pick of her results that year.
MEN
Dan Weller: Dan recently ran home third at the Arc of Attrition 100 back in January. Previous winner of the Beacons 50, Grand Tour of Skiddaw and the Lakes Traverse. He was second at our 2022 NDW50 in 7 hours flat.
Craig Holgate: Our Ultra Team runner is making a come back after some time away from the sport. Craigs accolades run deeper than any in the field including running for GB Teams in the trail, 100km and 24hr formats. Amongst many other victories he has previously walked away winner and course record holder of the NDW50 and TP100 both twice and has a PB for 100km of 6:53.
Julien Cazorla: Prolific runner with some superb performances behind him. Pick of those a 15:02 for third at the 2021 Autumn 100. 15:56 for second at the 2022 TP100. Has also finished second at the CW50 and fourth at the NDW50 in the past.
Neil Martin: Past winner of the Wendover Woods Night 50km, he enjoyed a stellar year back in 2019 when he finished in the top ten at all of our 50 mile events and won the Arc 50 to boot.
Alistair Palmer: A history of around a dozen or more ultra finishes. Stand out results a second at the 2018 South Downs Way 50, and a fifth at the SDW100 a few months later in a sub 17 hour time. In 2021 he won several shorter lower key ultras.
Samuel Anderson: Fourth at CW50 in 2022, fourth at WW50 in 2021 and seventh at the 2022 NDW50.
Dan Silvester: 17:05 for eighth at the 2022 TP100 and recently seventh at the North Downs Ridge 50km.
Liam Butler: 2:39 marathon in 2019 and lots of cross country experience could be a good combination.
Tom Hedges: Fourth at our 2021 Wendover Woods Night 50km.