The 2023 South Downs Way 50 is the eleventh edition of our traditional season opener. This year it was preceeded of course, by the Hundred Hills 50km and it was great to see so many building up to the longer races there.
Last year the womens race yielded the fourth fastest time ever, by Bethan Male who went on to set a new SDW100 record two months later. The mens race was closely fought but won in a time over an hour slower than Tom Evans' course record of 5:44. As we have seen, anything can happen here on what is truly a runners course. If the weather stays dry throughout the week and with a forecast of bright sunshine on the day, the recent wetter ground will largely dry up, leaving conditions good for fast racing.
Here is a look at the likely contenders in the womens and mens events.
WOMEN
Rebecca Di-Luzio: Winner of the UTS 100km in 2022 and took 9th place at Transgrancanaria Advanced earlier that year. Previous winner of Endurancelife CTS Sussex, on and around the SDW50 course.
Dani Battersby: Third here last year in 8 hours flat and went on to finish fourth at the SDW100 a few months later.
Jen Wood: Ran 129.7km in 12 hours at Gloucester in 2021, putting her seventh on the British Female List.
Amy Sole: Second at the 2022 Arc 50 and past winner of the RAT 50km, with several other podiums to her name at the Classic Quarter and Hurtwood 50km.
Alex Coomber: Second here all the way back in 2015 it is fantastic to welcome the Olympic Skeleton Bronze Medalist back to the race. Her most recent ultra result looks to be a second at the Serpent Trail 100km in 2021.
Rachel Dench: Rachel's third run here, but her first since 2017 when she finished fifth. She has lots of experience behind her, with several wins at events around this length. And she looks to be in good form off of a 2022 season where she won both the North Downs Ridge and Epping Forest 50km events.
Laura McGill: Finished third at the Chiltern Wonderland 50 in 2021.
Meriel Holden: 3:01 marathon PB, ran a 3:08 in London in 2021 and has a couple of more recent shorter ultras to her name.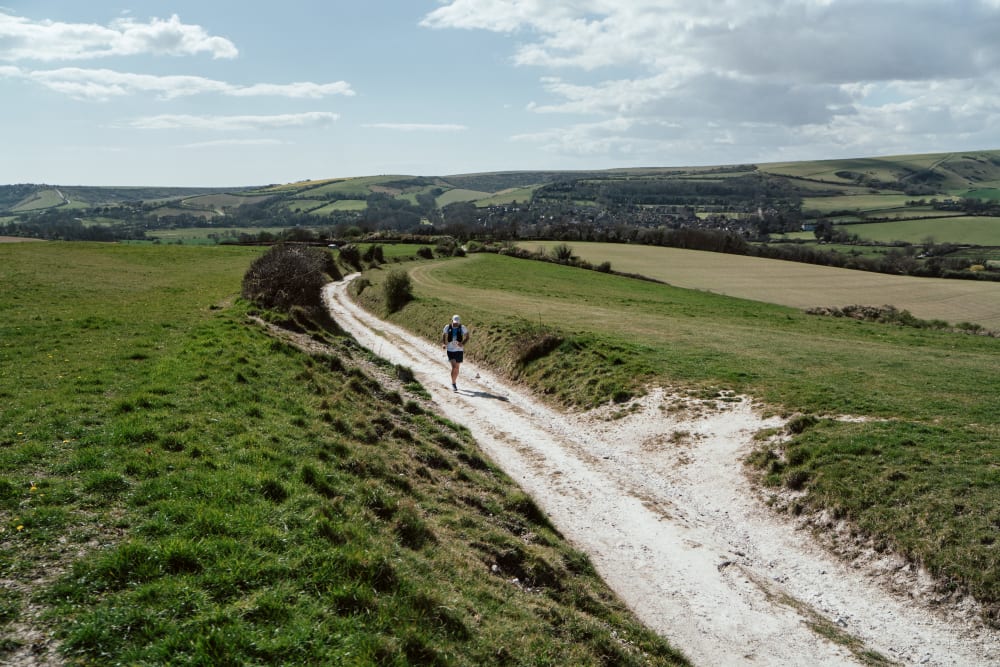 MEN
Paddy Hamilton: Won the Pilgrims Challenge on the North Downs Way earlier this year. Race to the Stones winner in 2021. 2:23 marathoner though that was from Dublin in 2013.
Lewis Ryan: Lewis is a man with genuine pace, but also a good range. He has won races from 50km up to 100 miles, his most recent coming at the North Downs Ridge 50km a month or so ago where he ran home in 3:30. Marathon PB of 2:35.
Ben Goddard: Fourth at the NDW50 last year, the previous two time winner of the Fox Ultra looks to be the second fastest marathoner in the field with a PB of 2:26. Ran 2:34 at Rome just a few weeks ago.
Liam Mcintyre: A 2:29 marathoner (Manchester, 2022), his only ultra looks to be a win at Race to the Stones 100k, in 2018.
Gatsby Fitzgerald: Third at Manchester to Liverpool 50 last year in 6:33.
Marius Posa: Best performance of second at Country to Capital (44 miles) in 5:28. Has recently run a 2:39 marathon (Valencia) and a 75 minute half.
A huge thank you to the volunteers who will make this event possible, numbering almost 100 over race weekend. And to the South Downs National Park and all of our landlords for allowing us to come back each year.
Follow the race live over Saturday via the link here (this will switch over to SDW50 later this week).