A record field of 320 runners is expected at this weekends' Thames Path 100 for the twelfth edition of the race.
The event attracts fast fields and recent winning times have been under 14 hours for the men and under 17 hours for the women. It's possible we will see a new level reached this coming weekend.
Conditions on the trail have been extremely wet through March and April, but as usual, things look to be drying out just in time - with the caveat that rain is expected to fall on Friday and Saturday though it shouldn't be too heavy.
You can follow the race live via the tracking page here. Start time is 0900 this Saturday 6th May and the final cut off is Sunday at 1300 - 28 hours later.
Here is a look at the likely leading contenders in both the mens and womens races.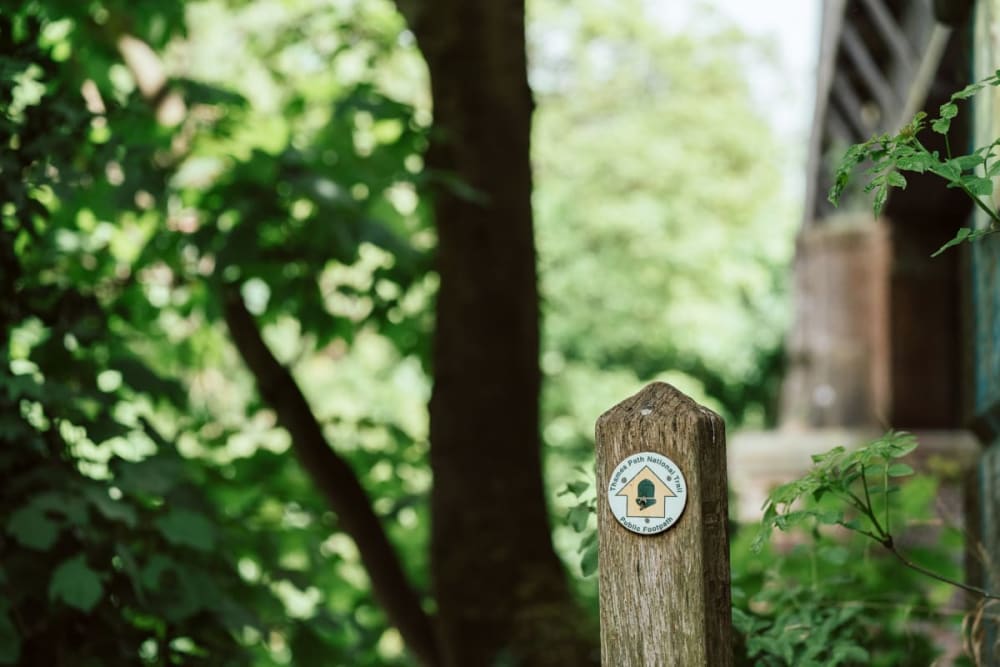 WOMEN
Melissa Venables: Melissa was our 2020 North Downs Way 100 Champion - a race that will live long in our memories as it was the first race after lockdown, in August of that year. British 100km Champion in 2016, Melissa has a raft of great results behind her, most recent being most applicable here - a win at the 145 mile Grand Union Canal Race.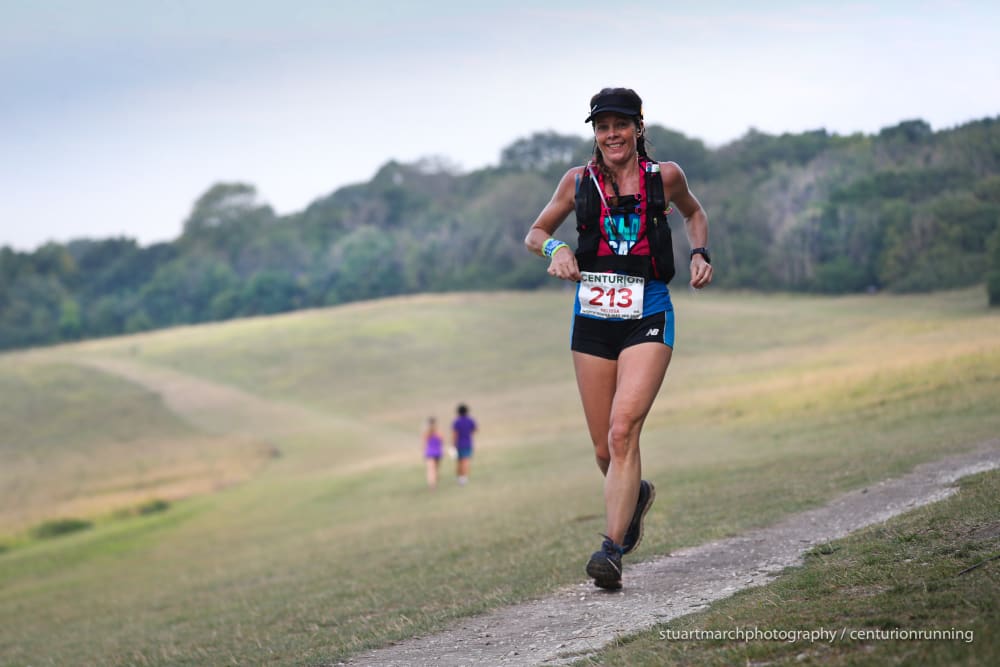 Mel Venables
Line Caliskaner: Ran a massive 243km over 24 hours in Barcelona in March of this year, for the win. A performance which puts her amongst elite company indeed. Her 100 mile PB is 16:00 flat which she set as a split on route to a 220km run at Bislett 24hr last year. She has experience on the trail too and could be capable of something special here.
Sharon Walker: Second at Race to the King in 2019 and third at Race to the Tower in 2022. This year she kicked off her ultra season with a seventh place at our inaugural Hundred Hills 50km.
Renee Haver: Renee was fourth here in 2021, before going on to a sixth place at the Autumn 100 later that year albeit in a faster time.
Emily Newton: Emily looks to be only three years into her ultra career but is off to a prolific start with 20 races in that time. In 2023 she has already run seven, recording six podiums and two wins. Amongst those a second at the Manchester to Liverpool 50 and her first 100 mile finish at the Arc of Attrition where she placed ninth.
Becky Atkinson: 2:55 Marathon PB and a regular sub 90 minute half.
MEN
Paul Maskell: Paul has been one of our most consitent Team GB 24 hour runners in recent years and his improvement is still coming. 265km in Verona in October with a 14:20 100 mile split was a PB for him. He has previously won many other classic ultras on trail too, however. Autumn 100, South Downs Way 100, GUCR, South West Traverse and the Arc of Attrition 100 amongst others.
Pete Windross: 2018 TP100 Champion, Pete has arguably been the most consistent 100 mile runner at our events over recent years. He has no less than 20 x 100 mile finishes to his name including six NDW100s, five SDW100s, five TP100s and four A100s. His PB came at the A100 in 2021 where he ran home in 13:59. In 2022 after setting some GB age group records at our Track 100, he finished second at the SDW100 and NDW100, before dropping with just the final leg to go in the A100. He is back for more!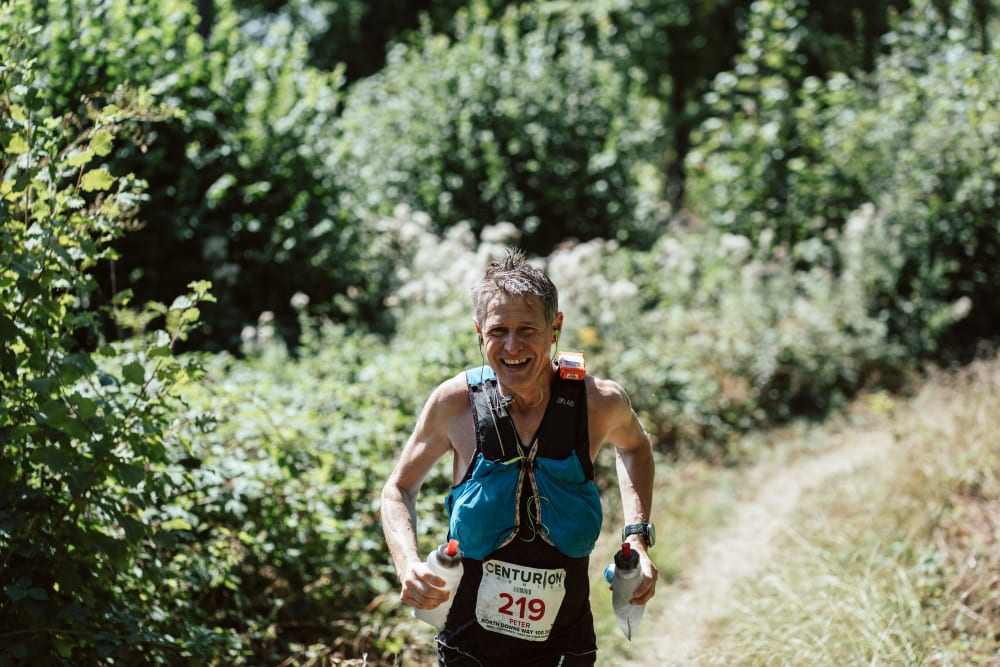 Pete Windross
Harry Geddes: Harry was Pete's nemesis at A100 last October where he came past him on leg three to win the race in 14:52. He was also fourth here in 2020 so knows the course.
Geoff Cheshire: Geoff was third here in 2020 in 15:22. That followed a second place at the Autumn 100 a year before where he ran 14:31. Prior to that he had already picked up wins at the Chiltern Wonderland 50 and Race to the Stones. In 2021 he ran home second at the North Downs Way 100 in a superb time of 17:07.
Brandon Talisesky: Brandon hails from the US, and has a number of race wins to his name from recent years, including at this distance, running 16:44 to take the crown at the Great New York Running Expo 100 mile. This year he has opened his account with a win at the Mid-Maryland 50km.
Matt Gallagher: Seventh here in 2021 in 16:21. In 2022 he finished fourth at the NDW100 before running 16:34 for seventh at the A100.
Kallum Pritchard: Winner of the Robin Hood 100 in 2021 in 15:31.
Peter Abraham: Peter won the Self Transcendence 24hr at Tooting Bec with a total of 231km in 2021, where his 100 mile split was 14:37. He was also third at the Autumn 100 in 2017.
Barry Bryant: After 8 wins in 8 finishes in his ultra career, Barry went off super quick at the 2022 Autumn 100. Whilst things did not go his way, to his credit he muscled out a finish in 17:36 for tenth place.
Alistair Fitch: The 2:38 marathoner (London 2021) was second at Race to the Tower in 2022.