The 2017 season is upon us and as per each of the previous four years we kick off with the South Downs Way 50.
Now in its 5th year we expect a record starting field of 400 runners to descend on Worthing College at 0900 on Saturday 8th April, all hoping to successfully complete the journey of 50 miles point to point on foot across the South Downs Way to the finish line at Eastbourne Sports Park Athletics Track.
This event has typically attracted fast fields and has made for exciting racing. As the UK scene continues to grow we see more and more talent emerging, but also some of our longer standing runners improving their own training and racing through experience and putting themselves in the mix for the overall positions by virtue of their hard work.
The overall course record held by Victor Mound of 5:53 is an exceptional one, nobody has come within 18 minutes of that time. For the ladies, Edwina Suttons second attempt at the course in her 2014 victory in 7:09 is still the benchmark.
A list of all finishers of this event and their times can be found in the new Stats area on our website here.
Here is a run down of the likely lead contenders for this years event.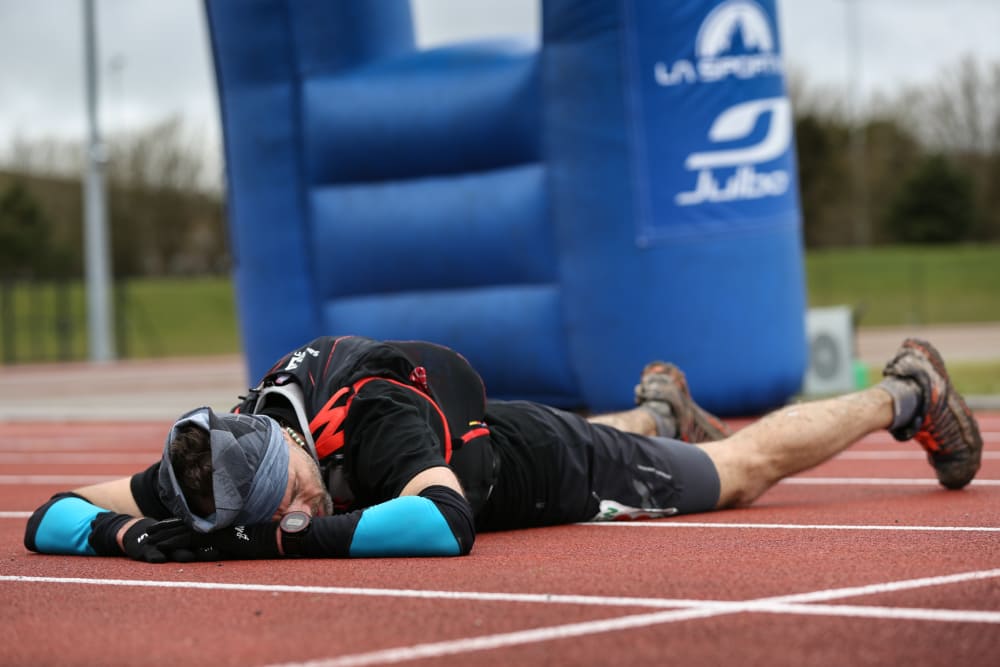 MEN
Jon Ellis: Jon's Chiltern Wonderland 50 victory last September was one of the performances of the year as he led from wire to wire. His 6:59 from the 2014 event was good enough for third that day and he is one of the few runners in the field capable of going significantly under the 7 hour barrier. He has podiumed at every ultra he has finished though it is worth adding that he pulled out of the Wendover Woods 50 back in November, with a few issues not least of which he was expected to become a dad for the second time that week! Hopefully his training has not been too badly disrupted....
UPDATE Danny Kendall: Danny is one of our Centurion Ultra Team Runners and has an amazing pedigree in the sport. 7 Marathon Des Sables with a best of 5th overall. 3 UTMBs. And a host of other notable finishes including mutiple wins and course records all over the UK. He will add a huge amount of spice to the front of the field.
Ian Hammett: Ian brings some good road pace to the trails and last year clocked up 2nd place in both our SDW100 and behing Jon in the CW50. He's also walked away with a win at The Wall and Stour Valley 100km in the past couple of years with other strong results around those. Certainly he should be competitive here.
Paul Russhard: Paul is the guy many of you will remember from the NDW50 in 2016 who put everything on the line from the gun and went away at a pace we'd simply never seen before. His lead by mile 14 was well over a minute a mile and he continued to hammer until the proverbial wheels eventually did fall off but not until somewhere after the 50km point. He did also hang on for 3rd despite fading fast at the end. History shows how the gamble of going hard and hanging on has both paid off with incredible victories and results, but probably more often with epic explosions. Whatever the case Paul is a solid runner and if he decides to go with that tactic again it will make for exciting racing.
Ry Webb: Ry came good in 2016 with a very strong NDW50 performance, eventually passing the above Paul for 2nd in a little over 7 hours. With a 5th at the NDW100 later last year he will certainly be looking good for a sub 7 hour on this course.
ADDITION: Mike Ellicock with a 2:31 Marathon PB at Berlin last year has the greatest speed in the field and comes in 'Downs Ready' with a win at the Moyleman trail marathon in early March. Thanks to Paul Navesey for the update.
Other men with a good pedigree behind them and a very strong change at a top 10 place include Nick Greene (4th, 5th and 7th at this event before with a best of 7:03), David Barker (3rd at 2015 TP100, 4th at 2015 A100), Paul Grundy (3rd at Lakeland 50 in 2015), Luke Ashton (2nd 2015 SDW100), David Pryce (2nd TP100 2014).
WOMEN
Amelia Watts: Amelia took home 2nd at the 2016 SDW50 and has four years of excellent results now behind her. 5th at the MDS, 1st at UTSW 60 and 4th at RTTS 100km led in to that 2nd last year. This year she's begun with a fine 15th at TGC. If she's rested and recovered in time she should be well in the top spots again here.
Gemma Carter: Gemma may have the best previous SDW50 finish time of any lady in this years start field thanks to her 7:32 in 2014 for 3rd. Wins and podiums at lots of other short ultras in recent years put he in good stead to be competitive once again here.
Michelle Blower: Michelle comes in to this one with a string of fine results behind her. 2nd at the Ridgeway and 3rd at the Beacons ultra in 2016 her most recent accolades.
Other ladies who will be looking to challenge for the podium include Maree Jesson (Winner Cotswold Way Century, 4th Pilgrims Ultra) and Sarah Samme (6th SDW50 2016 and 3rd CW50 2016).
A big welcome awaits all of our runners this year and particularly to this years field of Grand Slammers hoping to make it through all 4 50s in 2017.
James