The 2017 Chiltern Wonderland is just the second edition of this event. Both as a stand alone event and Round 3 out of 4 in the 2017 Grand Slam of 50s, there is some seriously hot competition.
MEN
Jon Ellis: Last years champ and hence course record has already won both the SDW50 and NDW50 in 2017, the latter in a new course record in what was the 7th year of that event. His summer finish of 4th at the Davos 80km has seen him step things up on to the international stage. Undoubtedly after some fine results in recent years, Jon has moved to a new level in 2017 and it will be his to lose coming in. With his sights on the 2017 Slam he will want to keep the dream of a clean sweep in winning all four 50s in one calendar year, alive.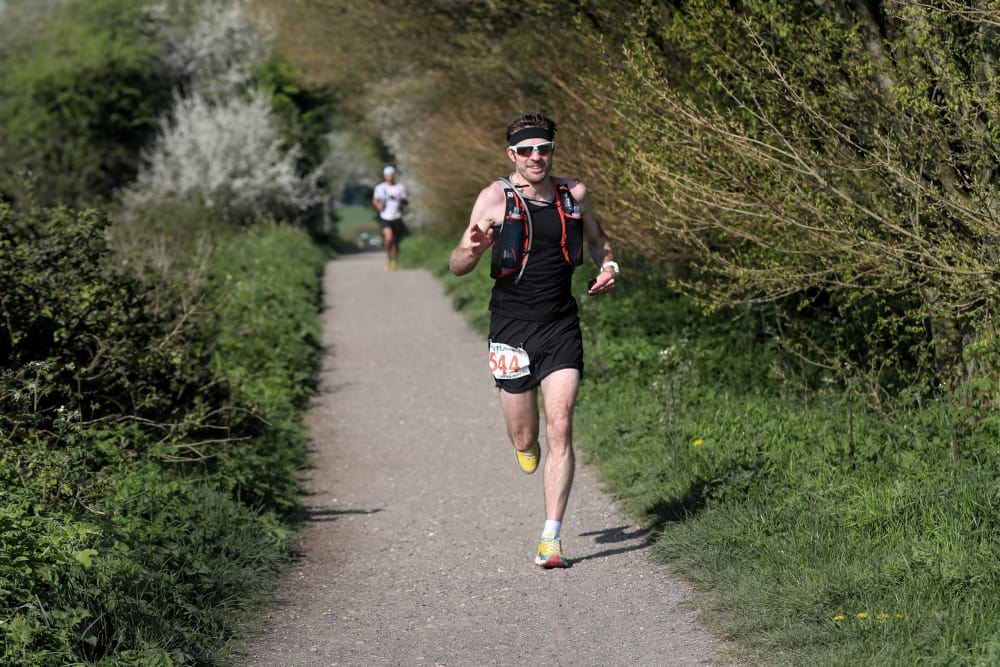 Jon striding out before going on to win at this years SDW50
Neil Kirby: Neil is the fly in the ointment for Jon here. Neil also ran the CW50 in 2017 and was neck and neck with Jon until Ibstone and the marathon mark, but faded shortly afterwards and eventually stopped. He came in to that event having already won in 2016, the SDW50, NDW50, SDW100 and NDW100. He would be the first to admit it was fatigue from that schedule that got to him last September. He came back with a bang, taking second at the inaugural Wendover Woods 50 in November 2016, a race at which Jon started but didn't finish. This year, Neil has been rebuilding and will want a strong performance here. It certainly looks to be a fascinating encounter between two runners that have gone head to head many times before.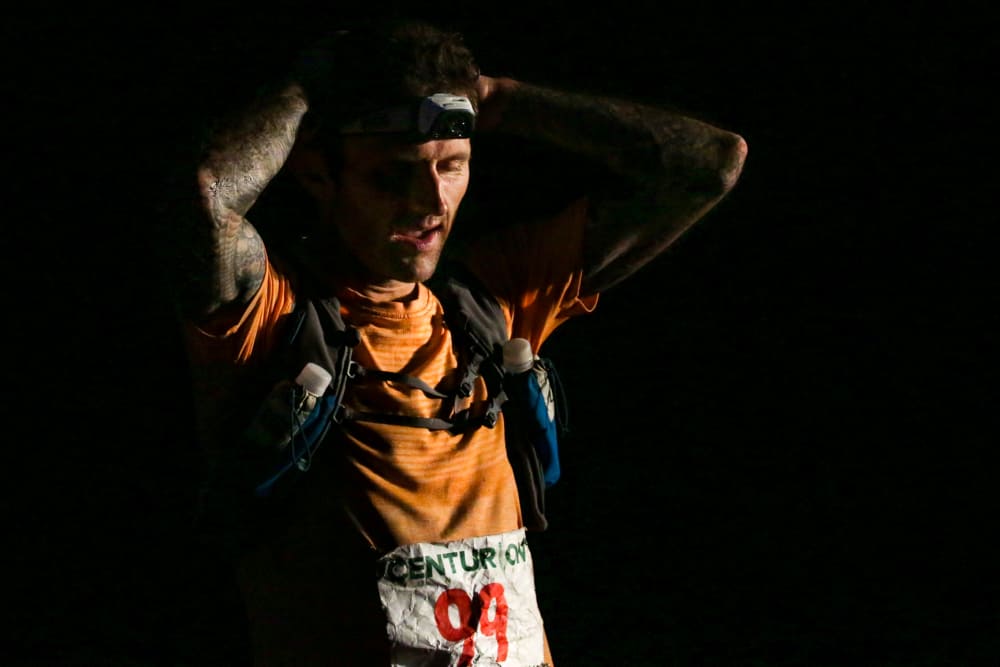 Neil reflects immediately after his win at the 2016 NDW100
Ry Webb: Ry has also stepped his game up in 2017. He is also running the Slam and has so far come home in 2nd in the SDW50 and 3rd in the NDW50, both times breaking the 7 hour mark. Whilst it seems unlikely he could out stretch the two above if they have their best days, his consistency is telling and it's simply a matter of time before he catches someones fall and takes home one of our trophies.
Paul Russhard: Paul is the tall brooding guy at the front with the guts to go all out from the start and really take it to the field. He makes races exhilirating to watch as his do or die approaches shake up the entire field. Whilst he has yet to execute right through to the finish at one of our events, he's gotten much closer recently. Also running the slam against Ry and Jon, Paul was 7th at the SDW50, 5th at the NDW50 and has won the New Forest 50km in 2017. He will want this one badly and brings a dangerous mix to the other front runners!
WOMEN
The womens field looks wide open for this event with no stand alone favourite.
Svenja Espenhahn: Svenja's ultra career looks only to have begun this year, but she started with a bang coming home 2nd in this years NDW50. She's subsequently gone on to a 3rd place at the Monschau Ultra over 56km.
Charley Jennings: 12th at this years SDW50 before coming back with 3rd at this years NDW50, a race which she led to half way, Charley is leading the 2017 Slam standings for the ladies and will want to hold on to that position here.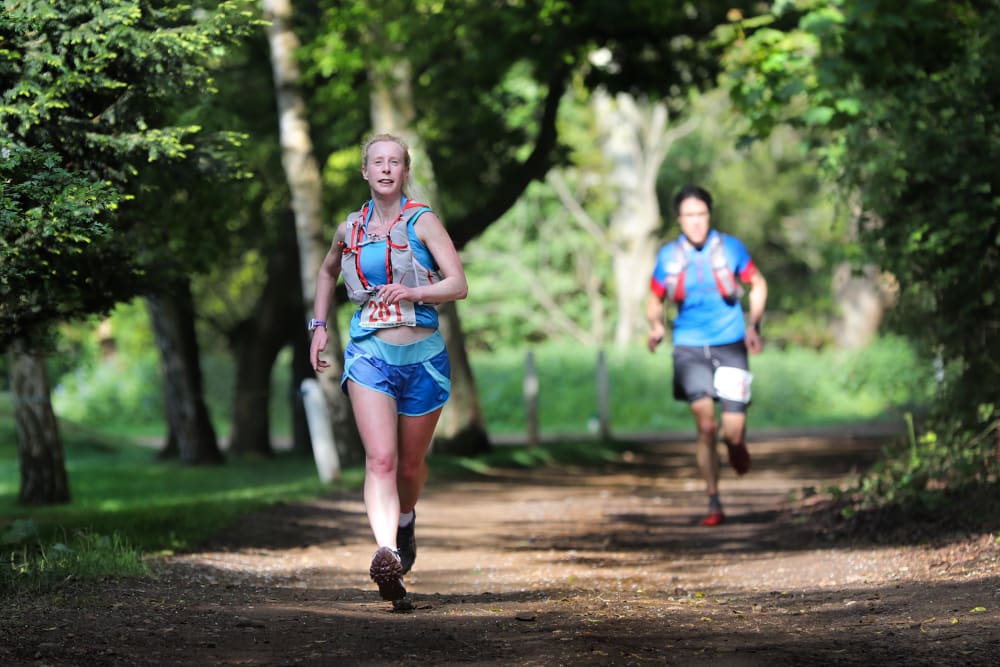 Charley leading in the early stages of this years NDW50
Sarah Cooke: Also running the Slam and second to Charley in the standings, Sarah has so far finished 10th at the SDW50 and 6th at the NDW50.
Janette Cross: For many years I have threatened to put Janette in a preview. She is so consistent, repeatedly in the top 10 over a range of distances from 50 - 100 miles. This year that's more true than ever with a 5th at the NDW50 and a 7th at the SDW100. Whilst she was 20th at this event last year, that wasn't her best day and with the seemingly open womens race I fancy she might make her first podium this time out.
Tune in to the Live page over race weekend for updates from every check point!